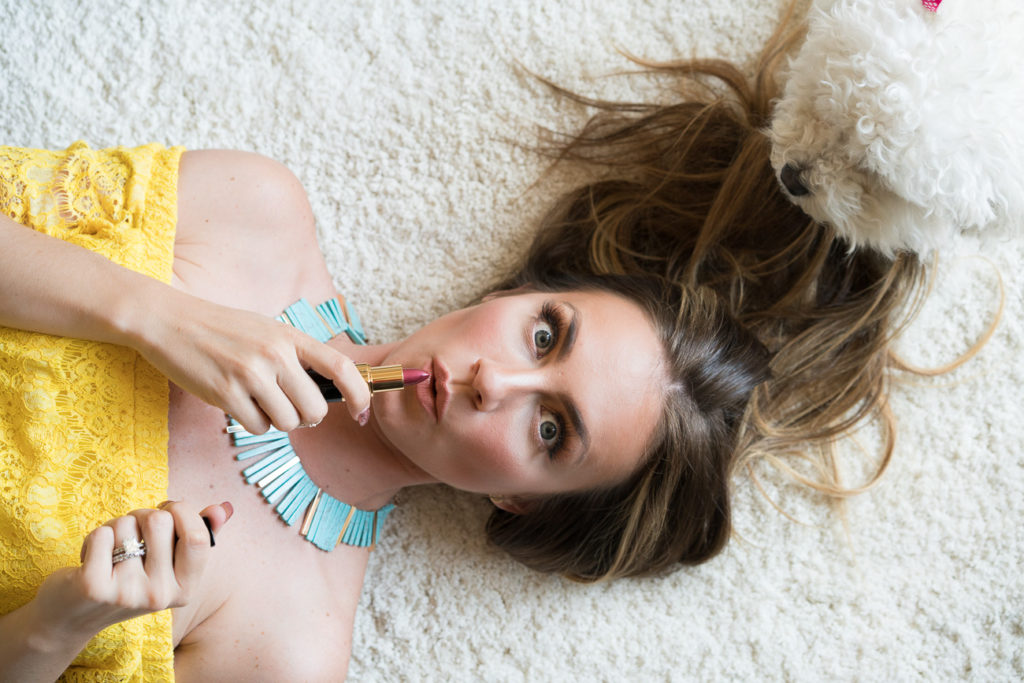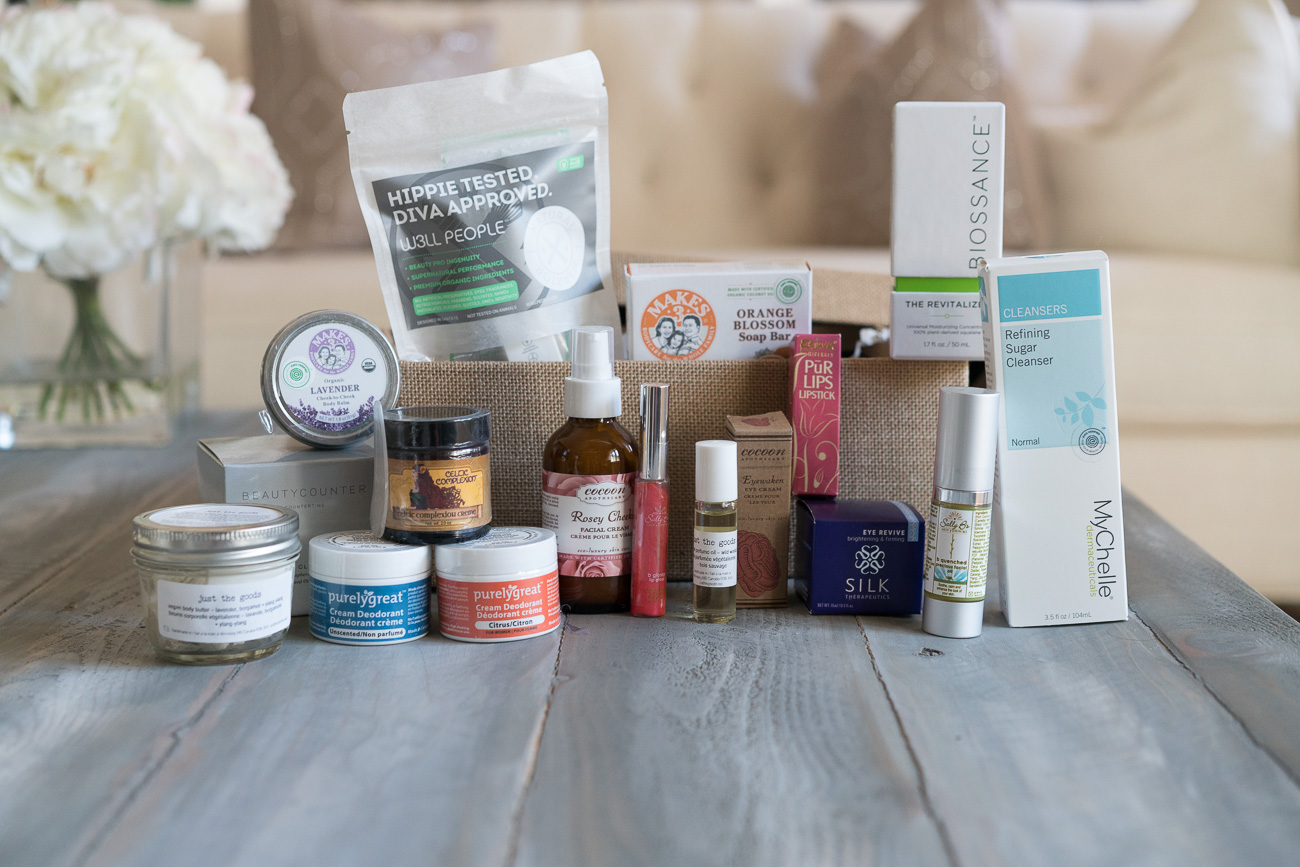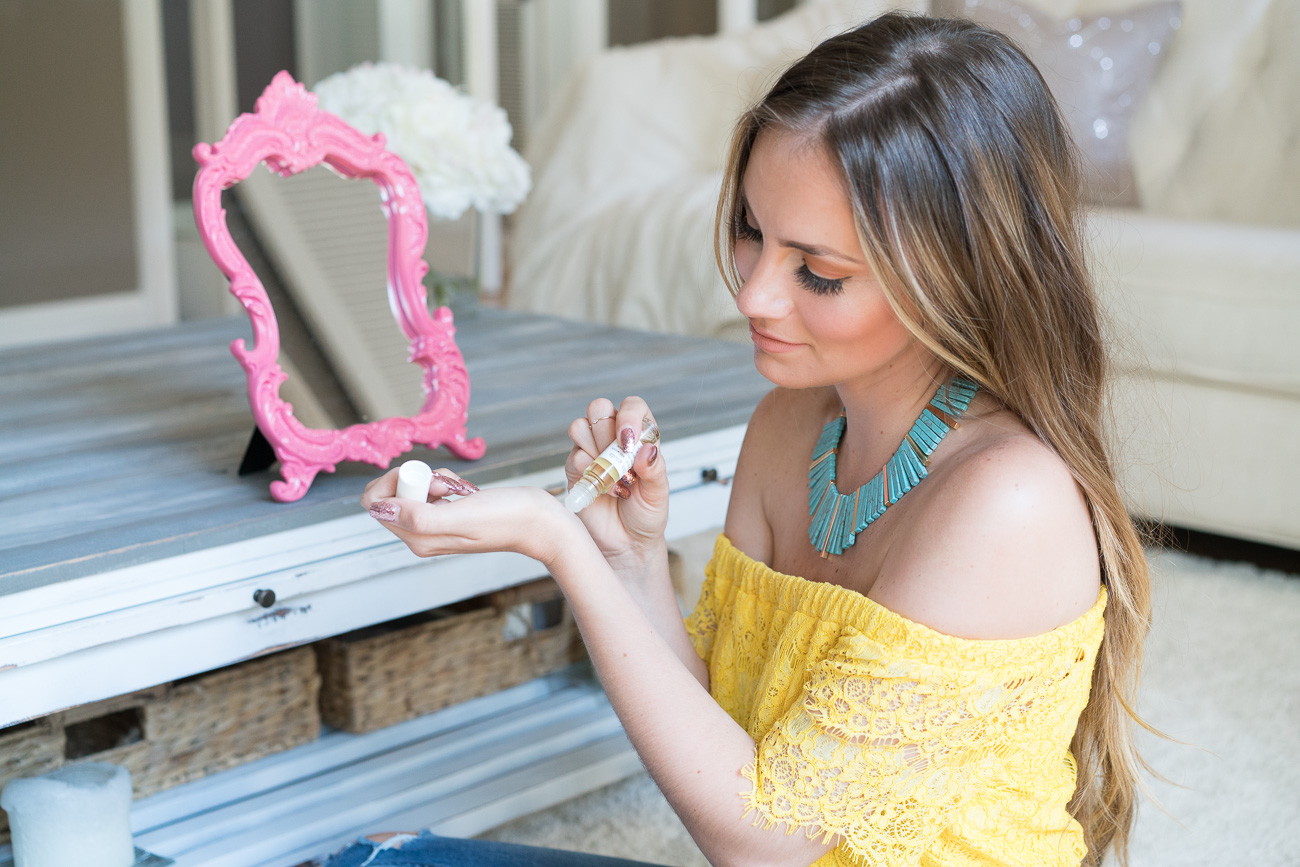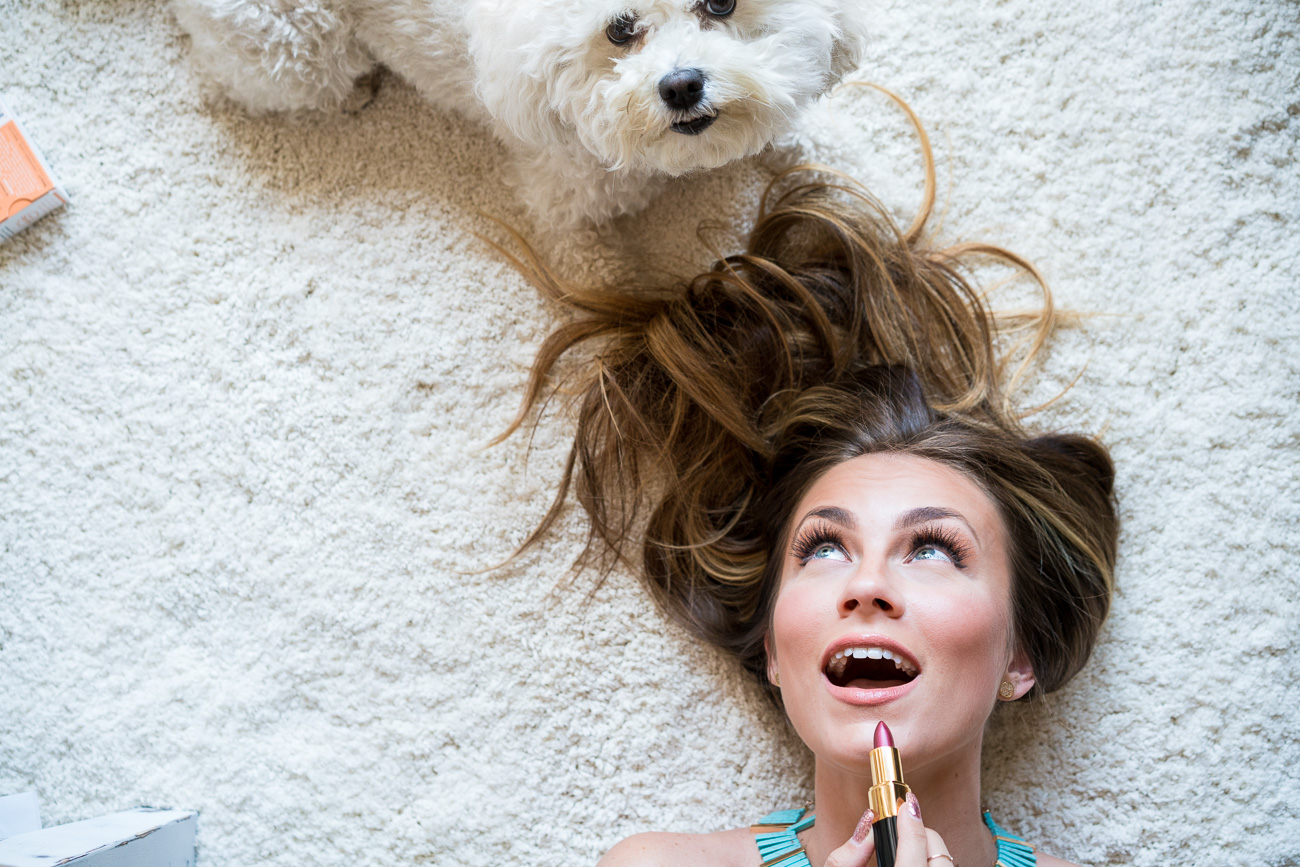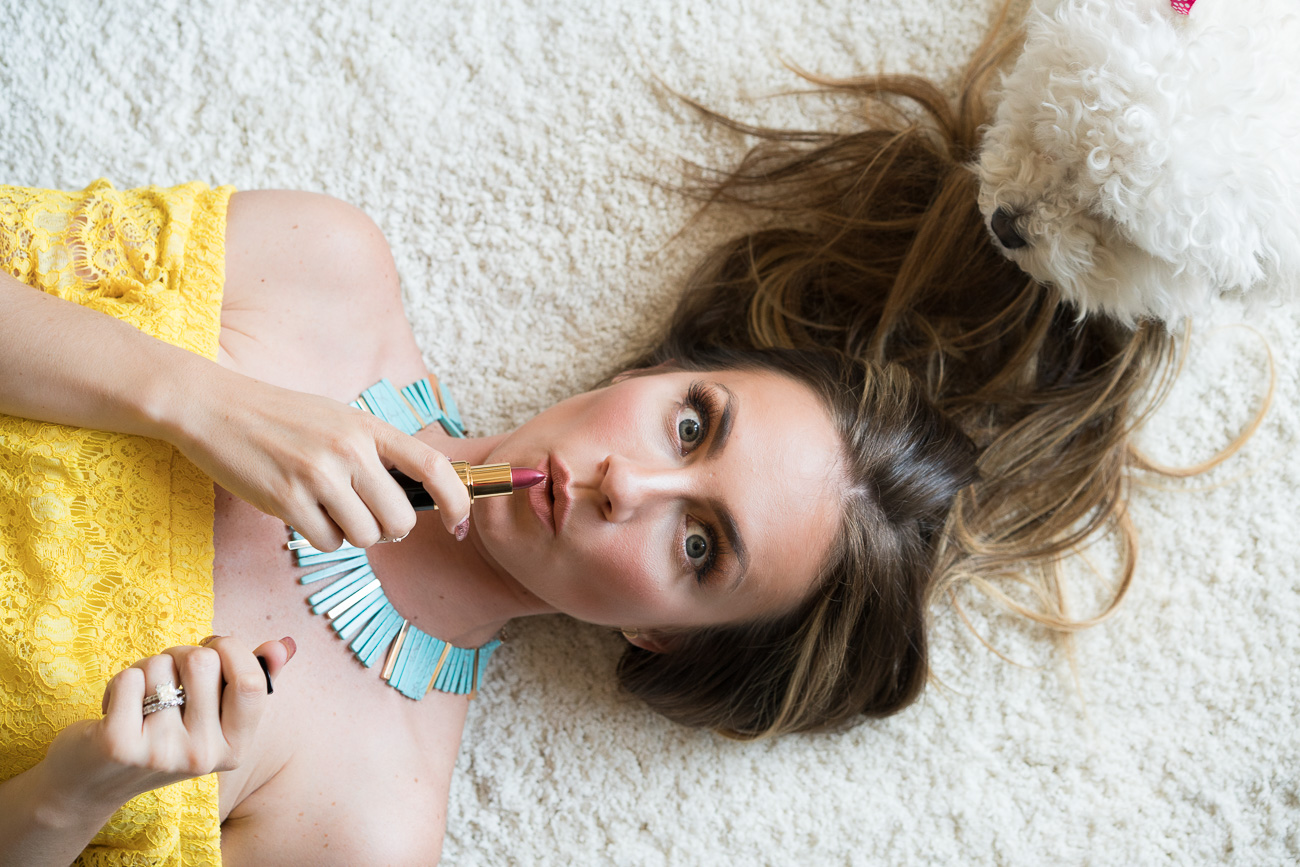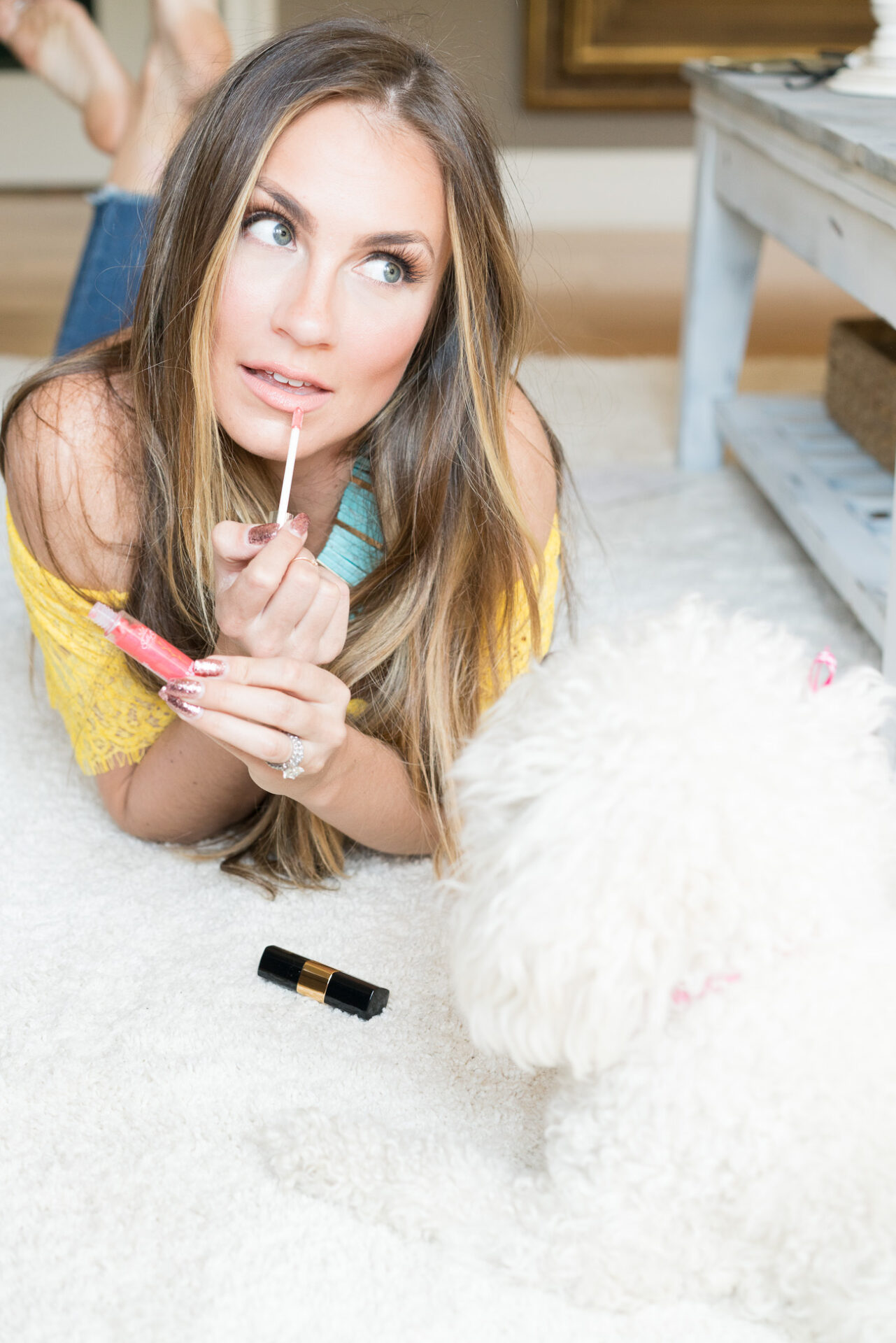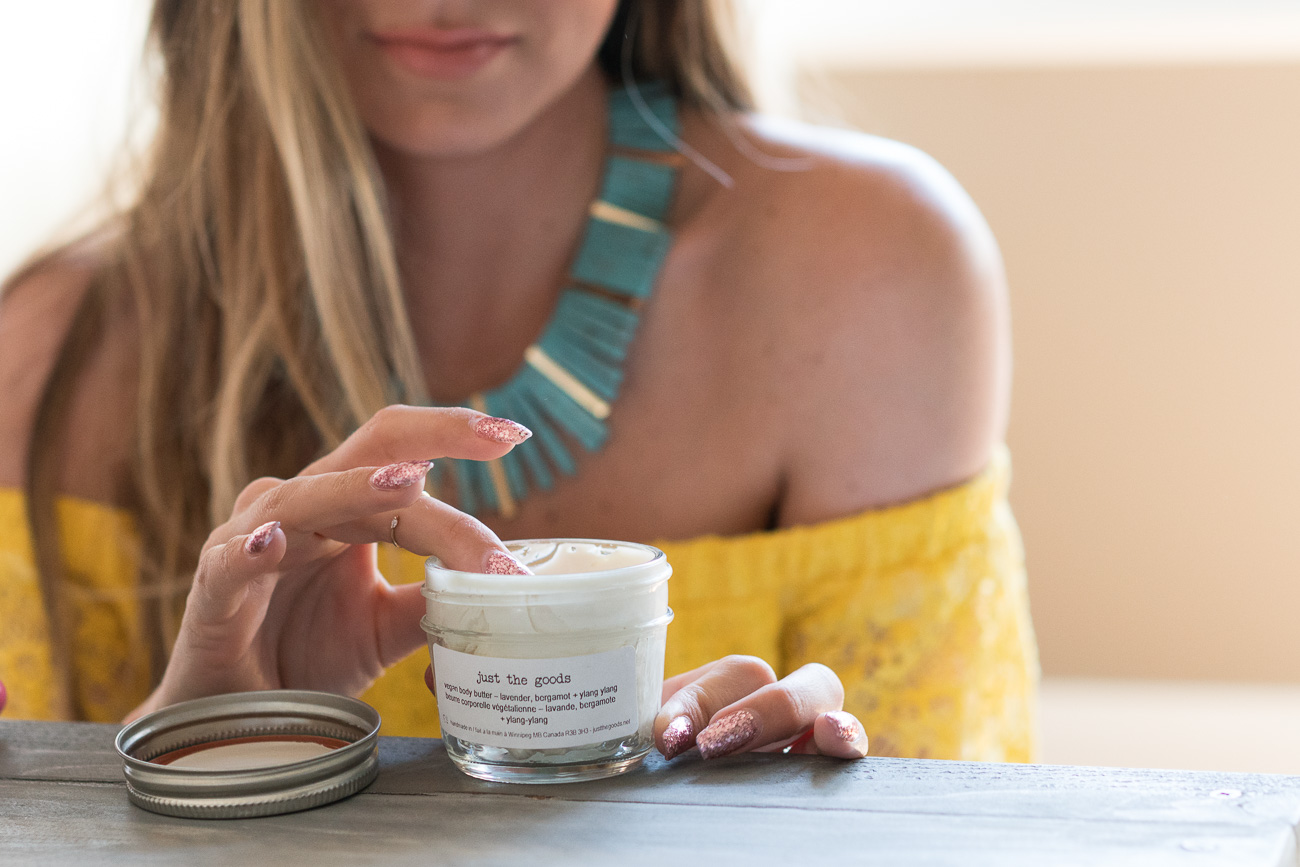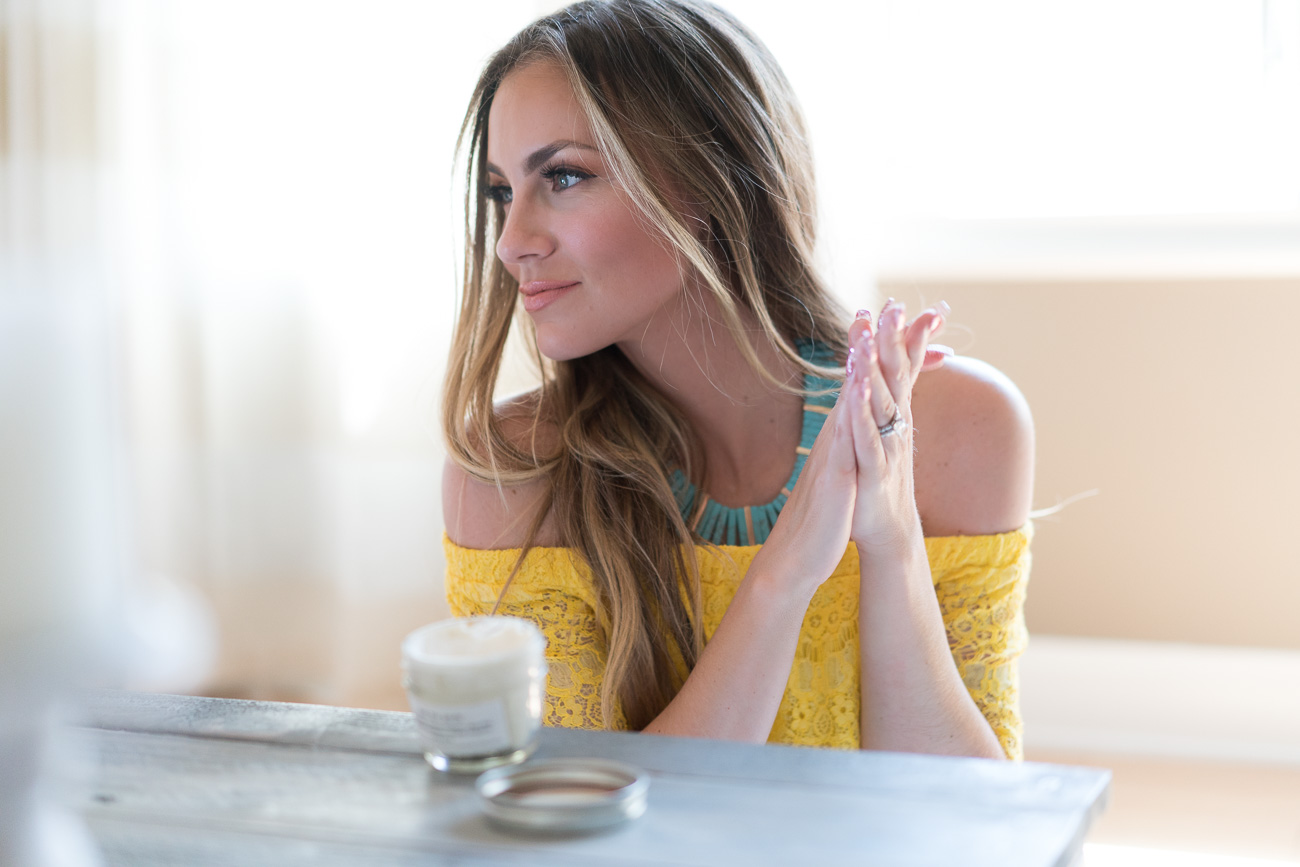 To all of my readers out there who leave comments about looking for organic, natural beauty products… This post is for you.
I once heard someone say that if you can't eat the product, then it shouldn't be applied to your skin. While I don't necessarily agree with that statement, something about it stuck with me. Especially after the incident last month, when Soka ate an entire tube of red lipstick and just about gave me a heart attack (both from the possibility of her getting sick and the scene of the crime being my brand new white area rug.)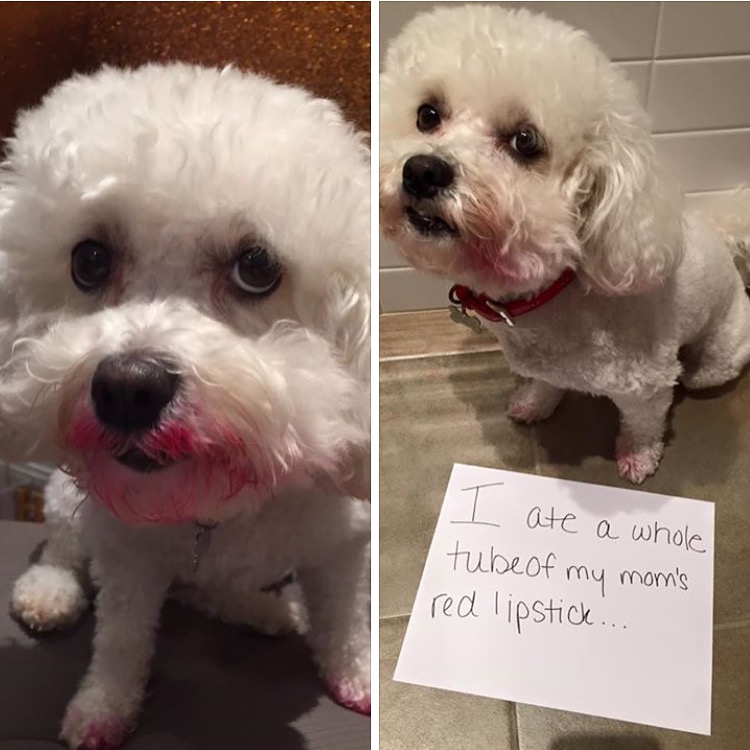 When I found out about EWG VERIFIED™, I jumped at the chance to partner with them to learn more about it. Basically, it's a new system in which products that claim to be natural and/or organic can be verified quickly by you, the buyer, by a mark of approval. Seeing this mark, you can be assured this product is fully transparent in its ingredients down to the very last chemical. It's sort of like the BBB (Better Business Bureau) in that it gives its "mark of approval" to quality businesses. Or maybe how Zagat rates restaurants. In a nutshell, EWG VERIFIED™ mark is a quick way to shop for the healthier options in the store know while knowing that those products follow good manufacturing practices.
I teamed up with EWG VERIFIED™ and they sent me a basket full of healthy goodies to try out for myself. Below I listed every product I received, but I wanted to highlight several that particularly stood out to me:
Just the Goods Vegan Body Butter – I love the silky consistency of this long lasting body moisturizer. It leaves your skin feeling incredibly smooth for hours.
Rejuva Minerals Pur' Lips Moisturizing Lipstick – This lipstick glides on beautifully and is soy-free and gluten-free!
Just the Goods Vegan Perfume Oil – I'm a big believer in essential oils for their amazing healing properties. I love using natural essential oils for an all day fragrance.
Sally B's Glossy Lip Gloss – Lip gloss is a must in my beauty book, so finding an organic gloss that adds the perfect touch of shimmer to my pout is a major win.
As you can see in my photos, Soka is still a lipstick fan. At least I know what she's going to (try to) eat if she gets her paws on these!
Products in my healthy EWG VERIFIED™ Basket:
Beautycounter Nourishing Cleansing Balm // Biossance The Revitalizer // Celtic Complexion Creme // Cocoon Apothecary Rosey Cheeks Facial Cream // Cocoon Apothecary Eyewaken Eye Cream // Just the Goods Vegan Body Butter // Just the Goods Vegan Perfume Oil // Makes 3 Organic Lavender Cheek to Cheek Body Balm // Makes 3 Organic Orange Blossom Soap Bar // MyChelle Dermaceuticals Refining Sugar Cleanser // Purely Great Unscented/Citrus Cream Deodorants // Rejuva Minerals Pur' Lips Moisturizing Lipstick // Sally B's B Quenched Facial Oil // Sally B's Glossy Lip Gloss // Silk Therapeutics Eye Revive // W3LL PEOPLE Bio Brightener Stick
Enter below to win a EWG VERIFIED™ beauty basket! 5 winners will be selected between April 26, 2016 12AM ET and May 18, 2016 11:59 ET. Winners will be selected and contacted by EWG VERIFIED™.
Thank you to EWG VERIFIED™ for collaborating on this post. While it is sponsored, all opinions are my own.

---
What I'm Wearing:
Forever 21 Lace Off-the-Shoulder Lace Crop Top // Free People Destroyed Ankle Jeans // Baublebar Pharaoh Bib
Shop This Outfit: