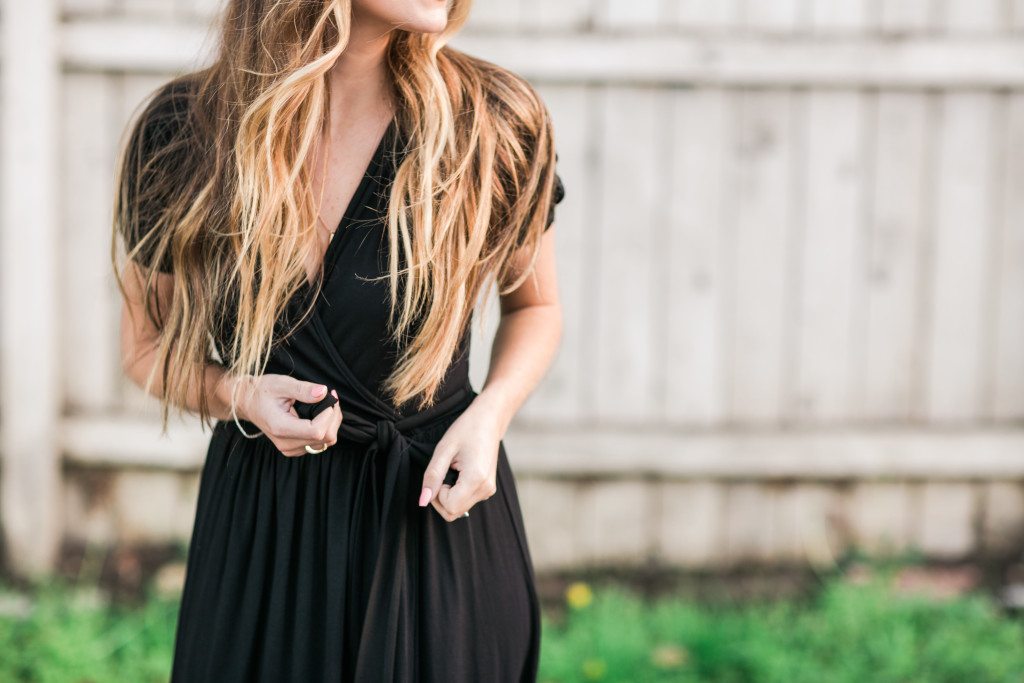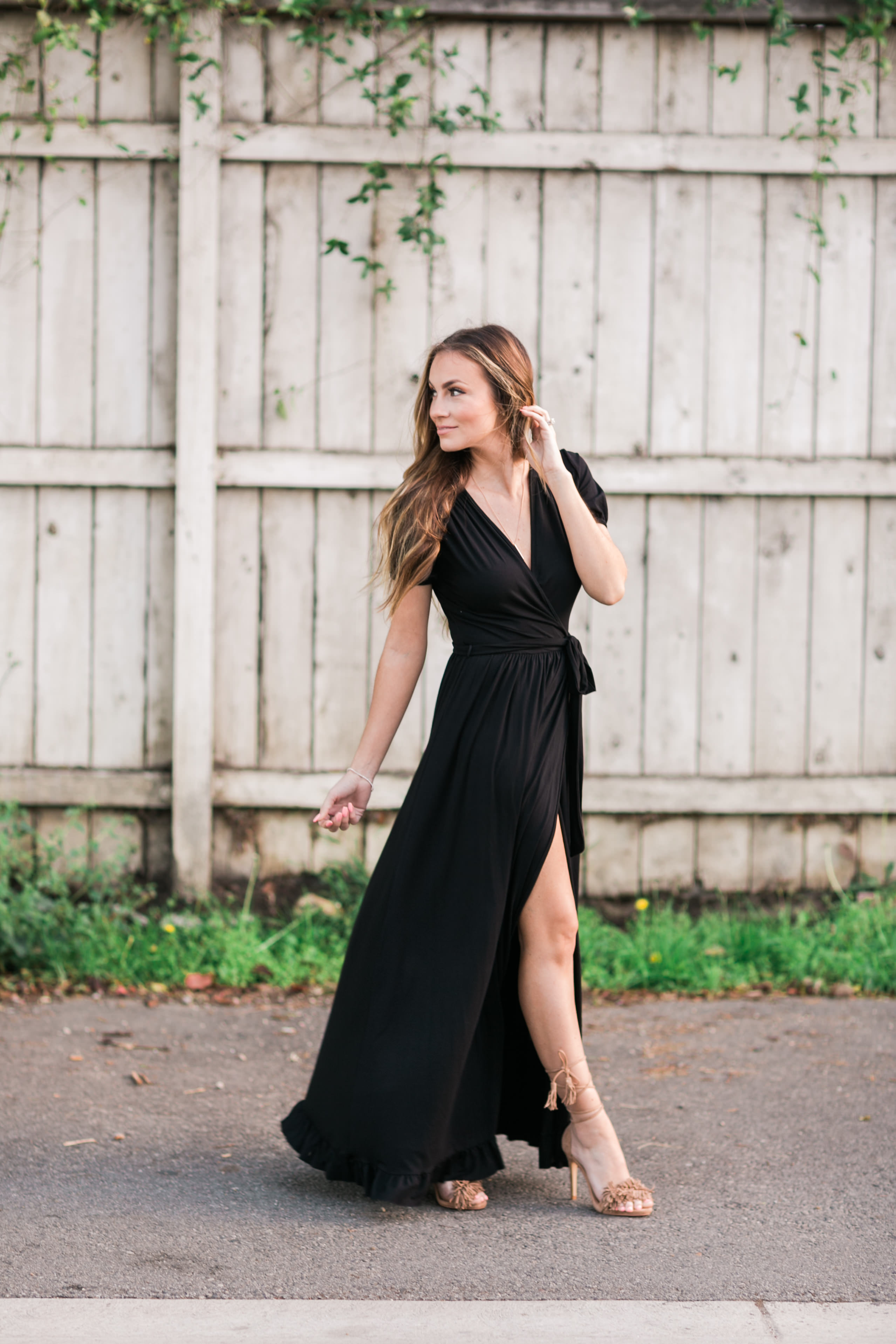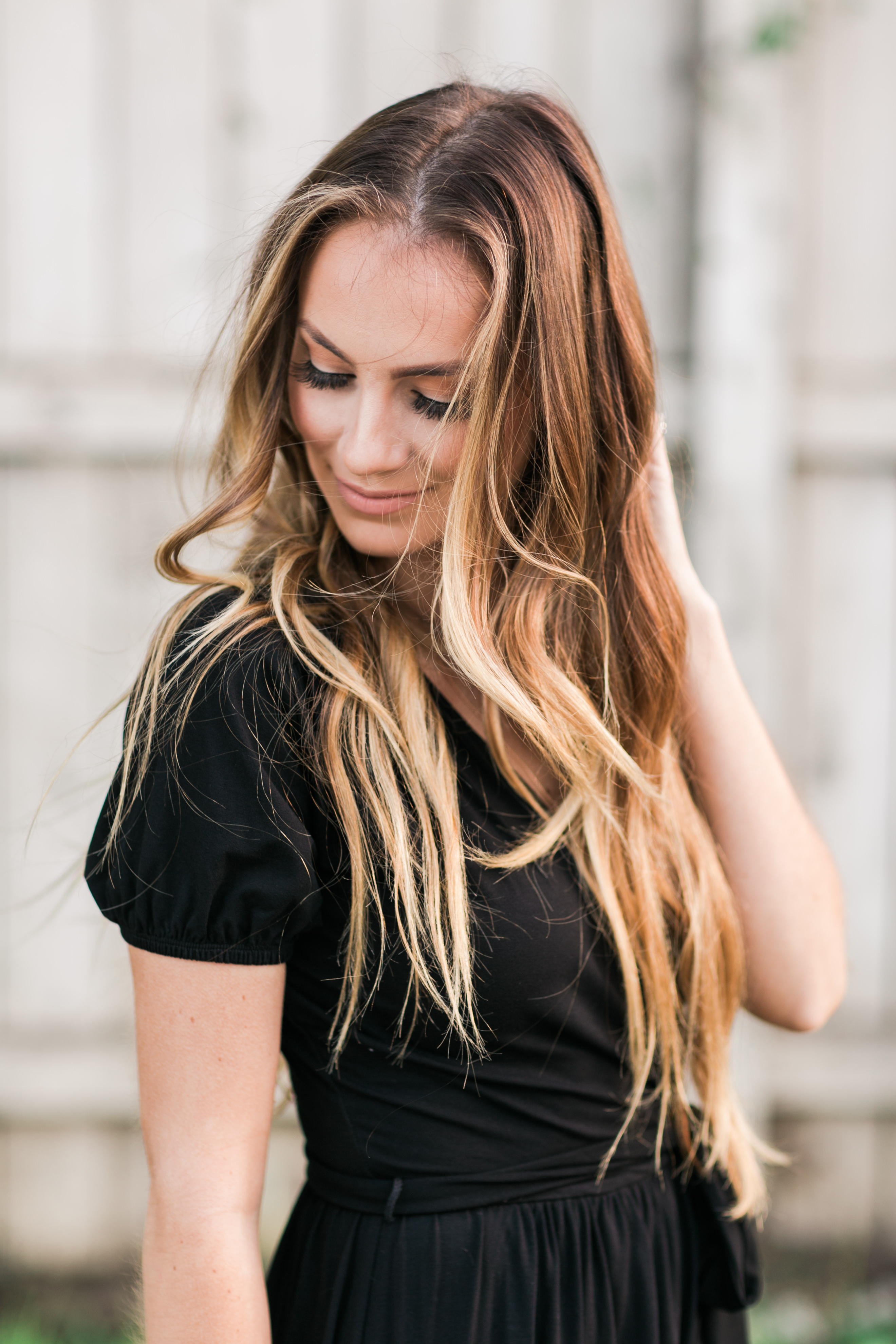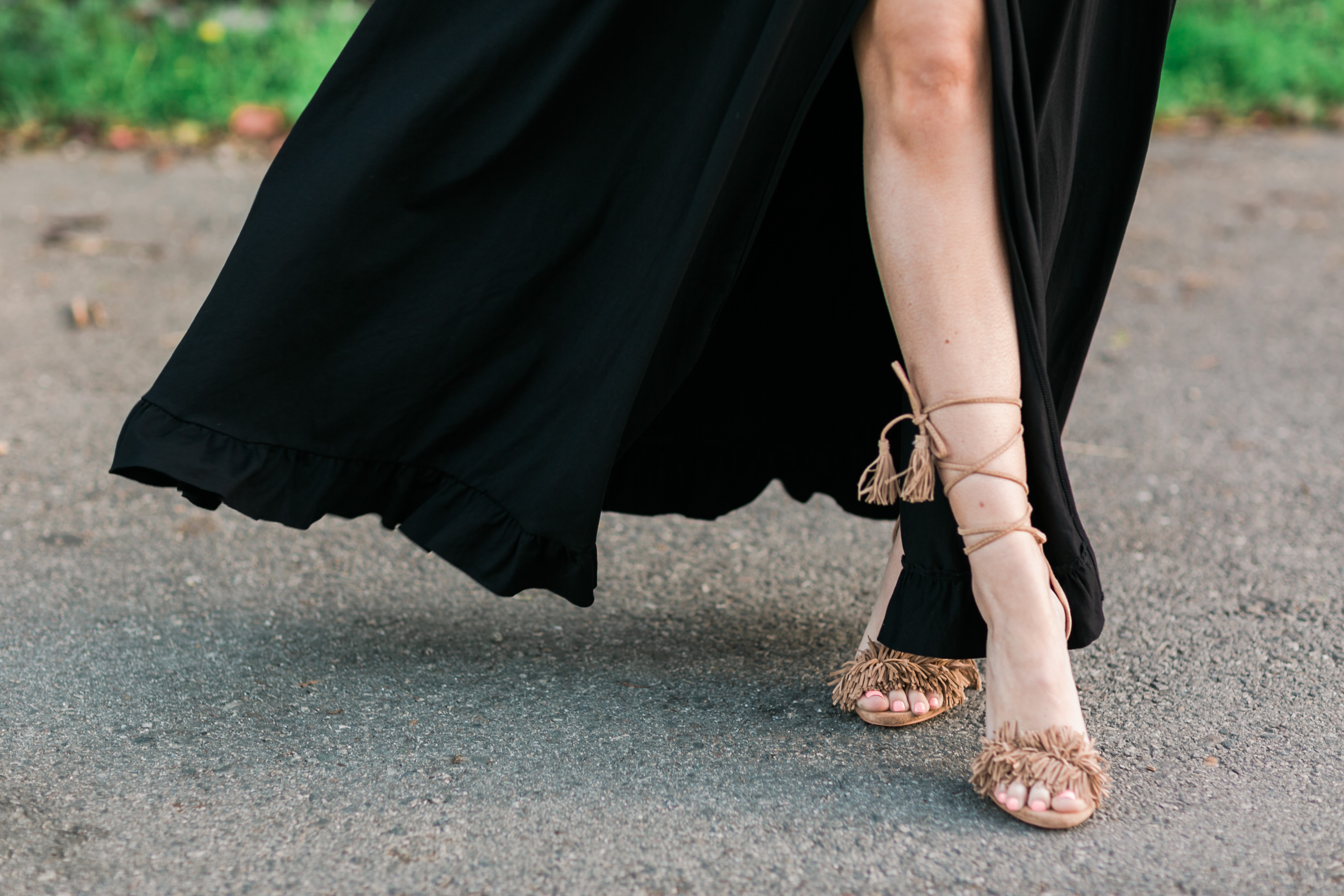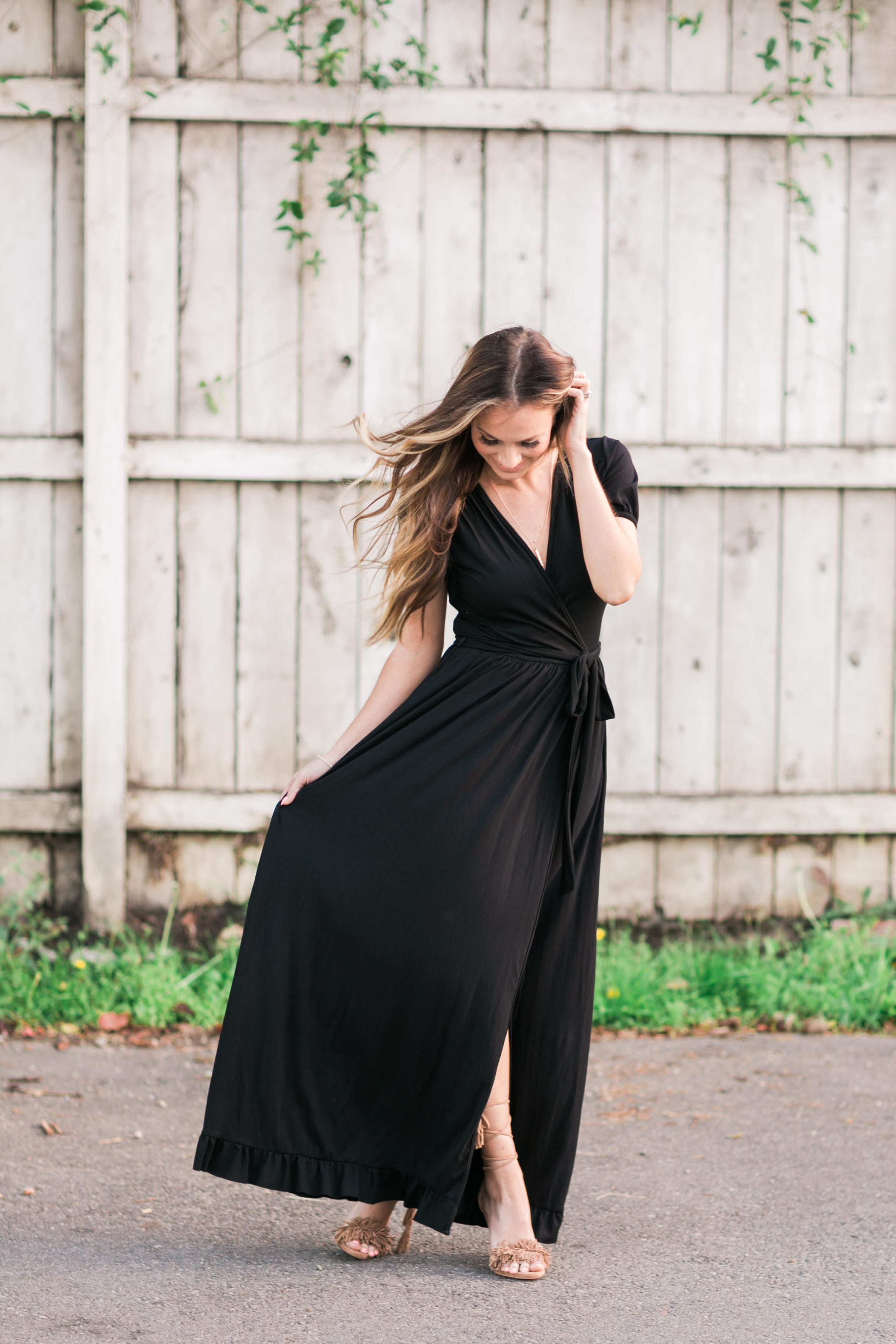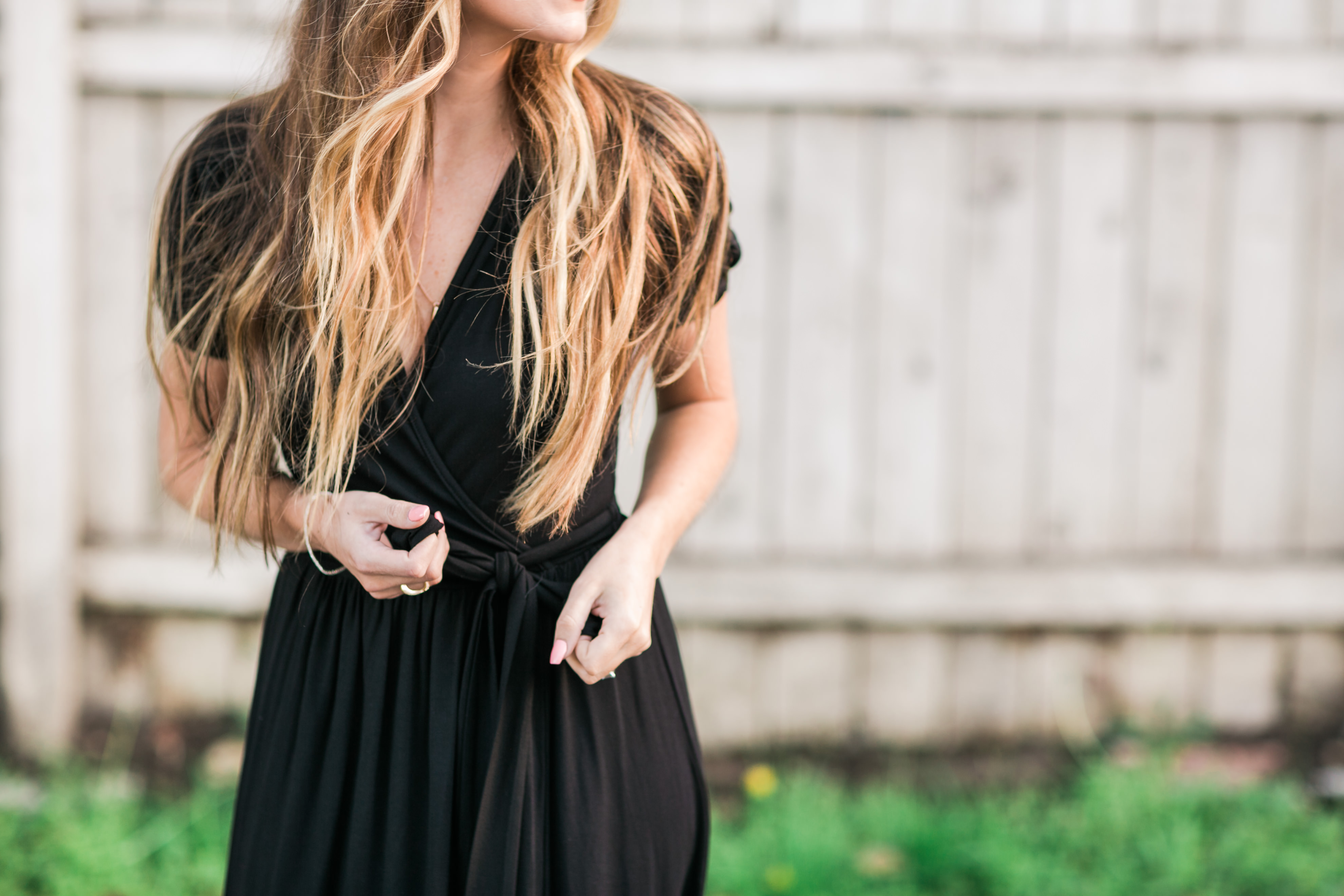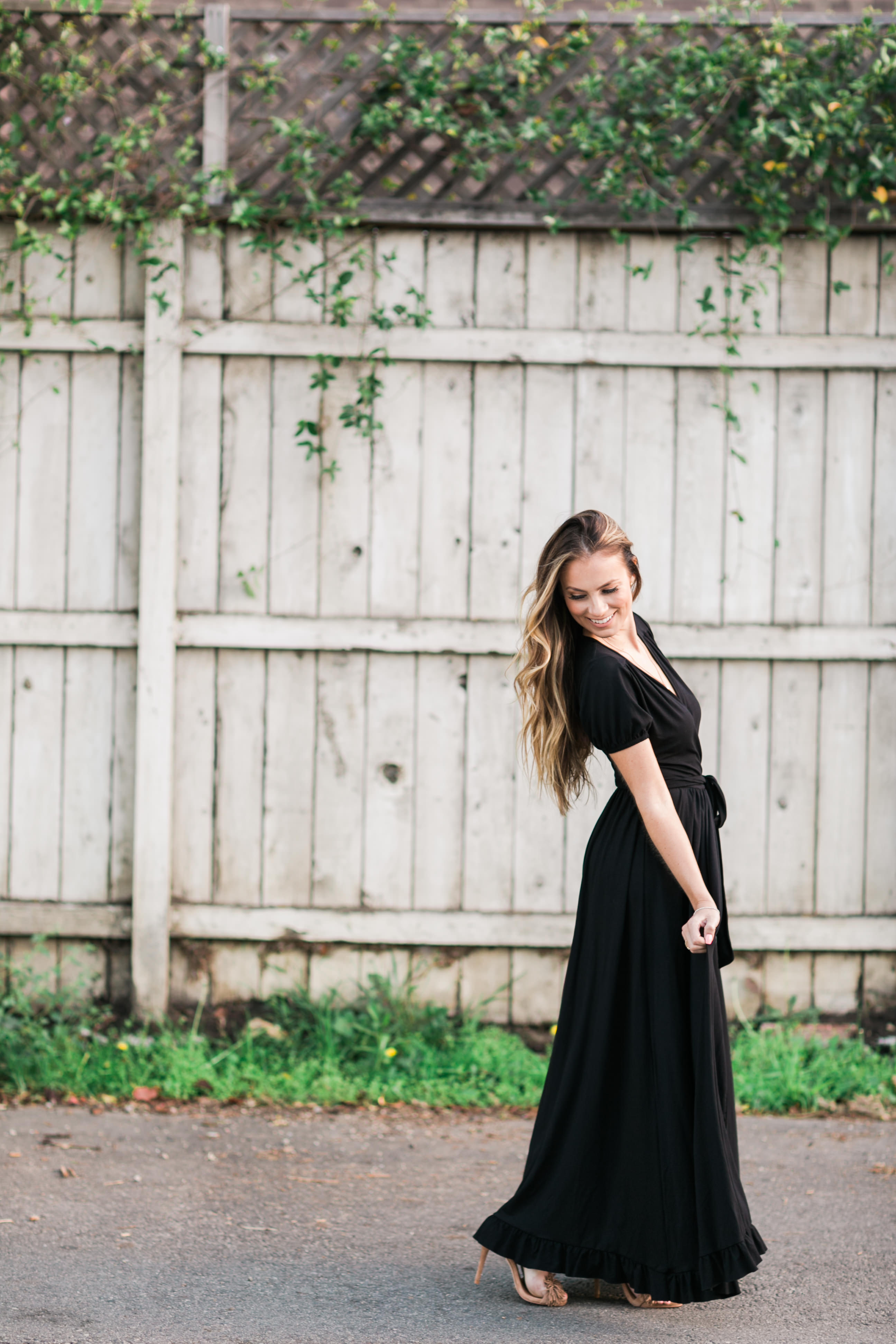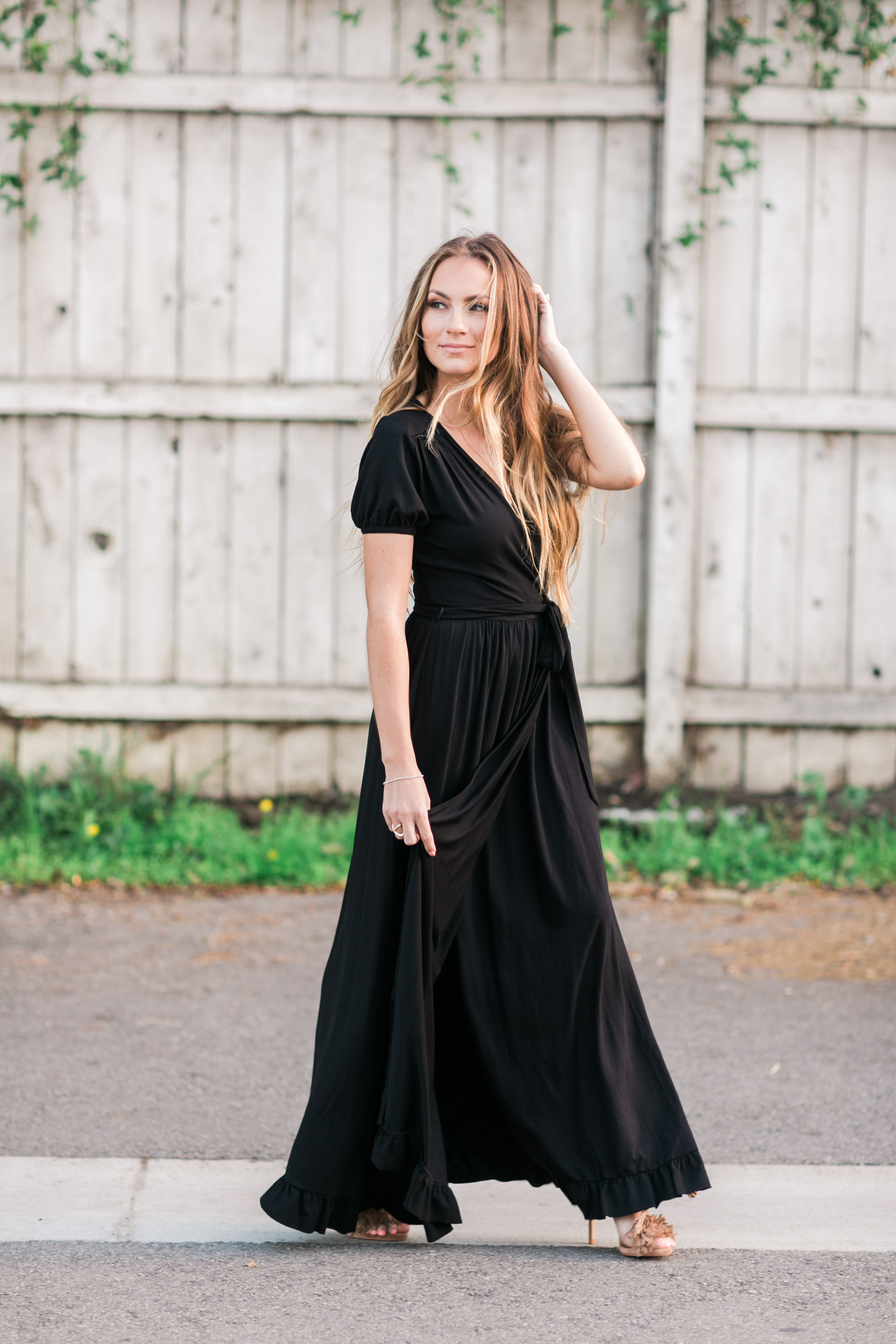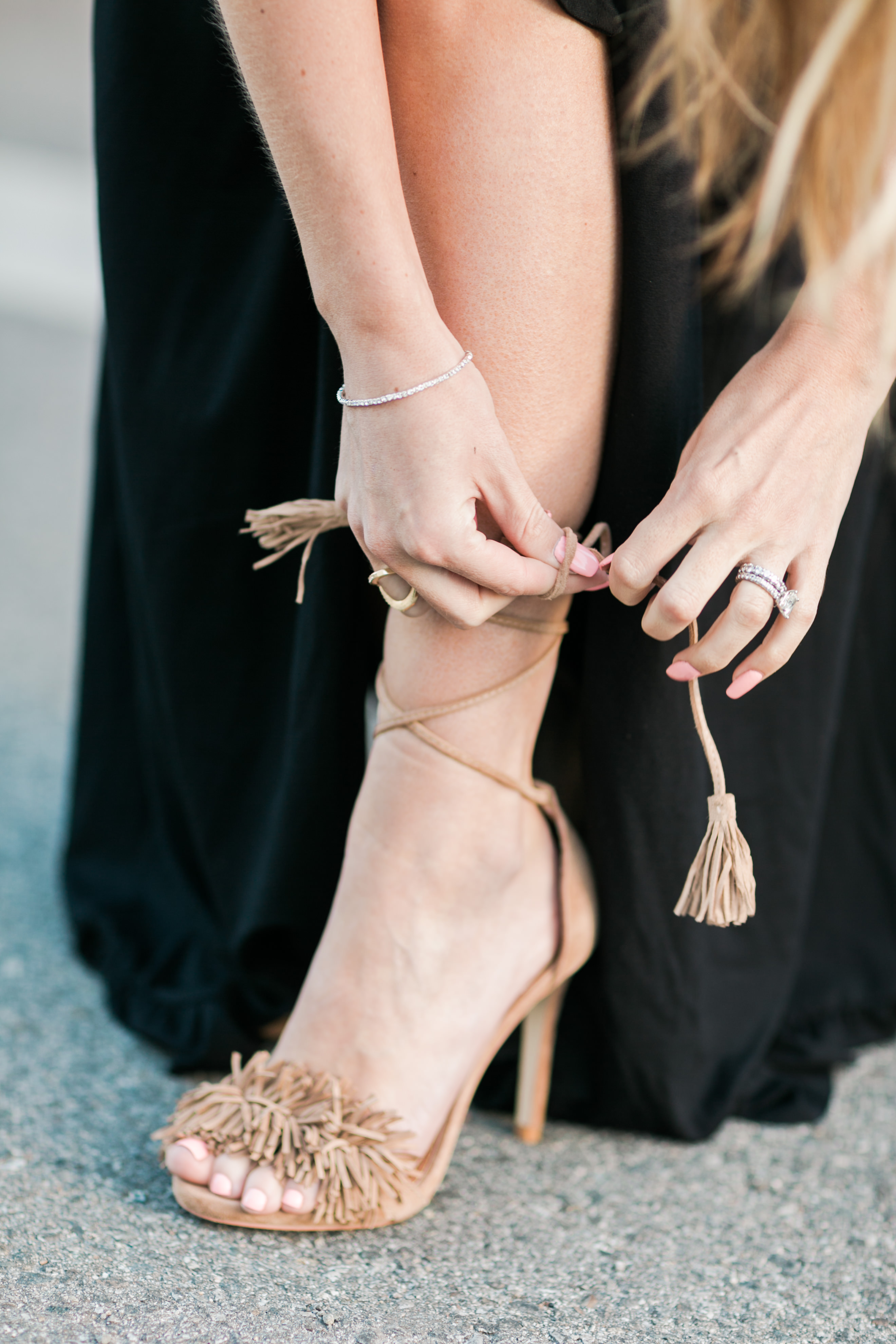 All About This Look:
ASOS Maxi Tea Dress With Wrap Front (only $51) // Steve Madden Sassey Fringe Sandals (comes in two other colors) // Kendra Scott Gold Shelton Necklace // Gorjana Pristine Circle Stud Earrings // Forever 21 Rhinestone Ring Set // Stretch Rhinestone Bracelet (similar) // Essie Nail Polish
Sizing Info: Wearing wrap dress in US size 4 (wear US size 2 always in ASOS, went with a 4 for longer length) and sandals in US size 7.
Photography by Valorie Darling Photography.
---
There is at least one day every month where I angrily proclaim to my husband that, "I absolutely hate being a girl!" I'll let you take one guess as to which day of the month that is… But that's totally normal. There are so many things that we women deal with and go through that men will never understand or have to endure. Those things are what make us different though, and different is good. There are also all of those wonderful girly things that we get to enjoy and partake in that make us so incredibly happy, and that's what I'm talking about in today's post: the reasons why I love being a girl.
Makeup. Duh. If you would think any other reason would be number 1 for me, then we've clearly never met before. I love that I get to wear, play, experiment with new looks every day. I love every single thing about creating and wearing full glam looks. I love that I get to express my mood on any given day with the type of makeup look I choose to wear (or not wear!).
High Heels. Okay, I get that so many women loathe heels. Personally, I came out of the womb with a sassy pair of heels strapped on my tootsies (not really, but I should have been for as much as I love them!) My attitude goes from 0 to 100 when I put on a sexy pair of heels… They just do something for your self confidence and I believe every woman should have a great pair of heels in her closet.
Feminine Dresses. I love dresses. I've always enjoyed clothes that made me feel feminine and dresses or skirts are just what to wear to get that feeling. I find the most inspiration for feminine wear from photos of Old Hollywood stars like Grace Kelly, Audrey Hepburn, Rita Hayworth, etc.
Pretty Lingerie. I read a book recently that made me change my mindset about what I wear to bed. The book said something along the lines of that you should never wear something that is old or makes you feel frumpy to bed. Basically, never repurpose that old, ratty tee shirt as lounge wear. Instead, you should have specific pieces that make you feel luxurious and expensive as you get into bed or relax around your home. If you have clothing that is old or worn out, don't save those pieces for bedtime, purpose to buy pieces that make you feel truly relaxed and ready for sleep. I've adopted that same thought process for my undies drawer. Life is too short to wear old worn out undies and bras. That was a hard one to reinforce once you've got favorites… But I took a good look at my favorites and it was way past time to replace them. This doesn't mean you need to go out and spend a fortune on your unmentionables and sleepwear/lounge wear, but that you should have pieces that make you feel good when you put them on. Move on from the old, worn out items you've been hanging on to for years.
Braids. I've had long hair my entire life. I love having long hair and all the style options that comes along with it. My husband loves my long hair. There's something so womanly that comes along with beautiful, healthy hair (no matter the length) and for my face shape, long hair works best. I love experimenting with all sorts of braided hairstyles and creating new, fun looks.
Shop This Outfit: