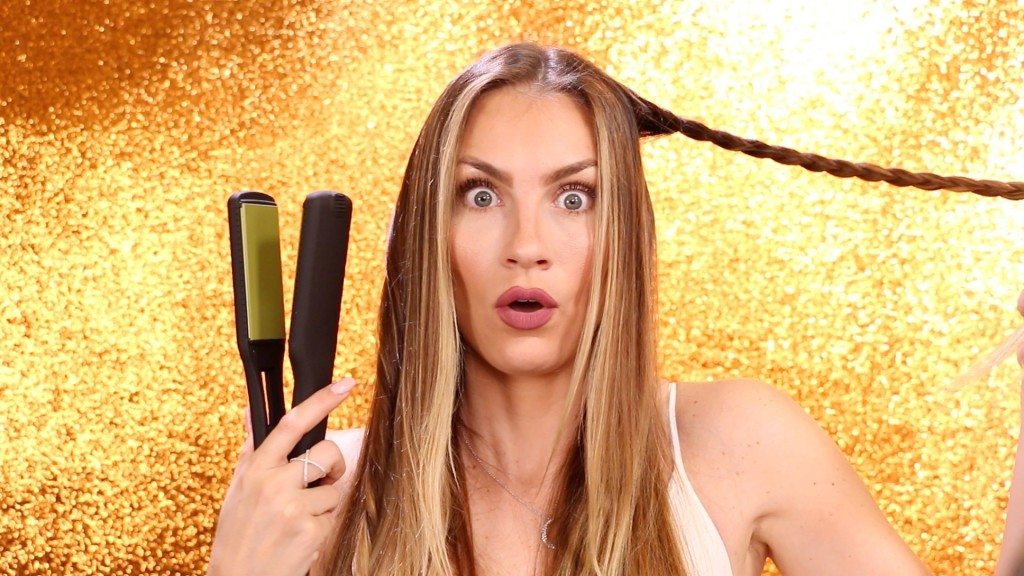 Today's video is my latest installment to my Pinterest Beauty Hacks series. I'm loving this series because I get to test out all sorts of fun hacks I find on Pinterest that fall under the beauty category. I've seen all sorts of different techniques/ways to use your flat iron to create different hairstyles, so I decided to give two of the techniques a try.
After reading comments on this video, I've learned that there is another technique for waves with the twist method. If you take two sections of hair, twist each section tightly, then twist the two together, you should run your flat iron over this and get waves. I haven't tested this technique out yet, so I don't know how well it works. Personally, I like my curling wand best for achieving waves or curls.
[iframe id="https://www.youtube.com/embed/_w1T4rawBF8″ align="center" mode="normal" autoplay="no" maxwidth="853″ grow="yes"]
What beauty hack should I try next? I have one already filmed and ready to go for next week, but I'm looking for more hacks to test out! Leave a comment and let me know any hacks you personally love or want to try. I love getting fresh new ideas from my Gorgeous Fam for content!
Products Used:
BROCATO Vibrastrait Oscillating Flat Iron
What I'm Wearing:
Free People Intimately The Crossfire Cami
Jouer Lip Creme in "Lychee"
Gorjana Pristine Circle Stud Earrings
Anarchy Street Silver Barred Cuff // Silver Bar Bracelet (similar)
Shop These Products: