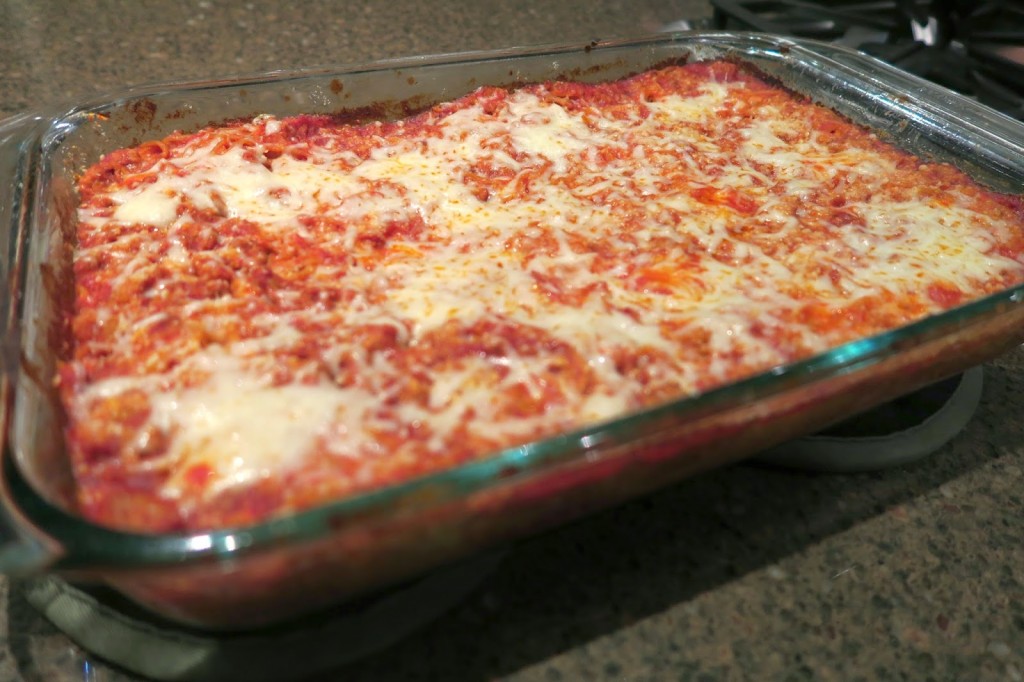 I've been a pasta fan my entire life.  In my opinion, pasta is comfort food at it's finest.
Here's a snap of the finished product and below is the recipe I used.  I made a few changes to make it a tiny bit healthier.  This really is a delicious dinner, but even better, it's one of those dishes that's even tastier as leftovers.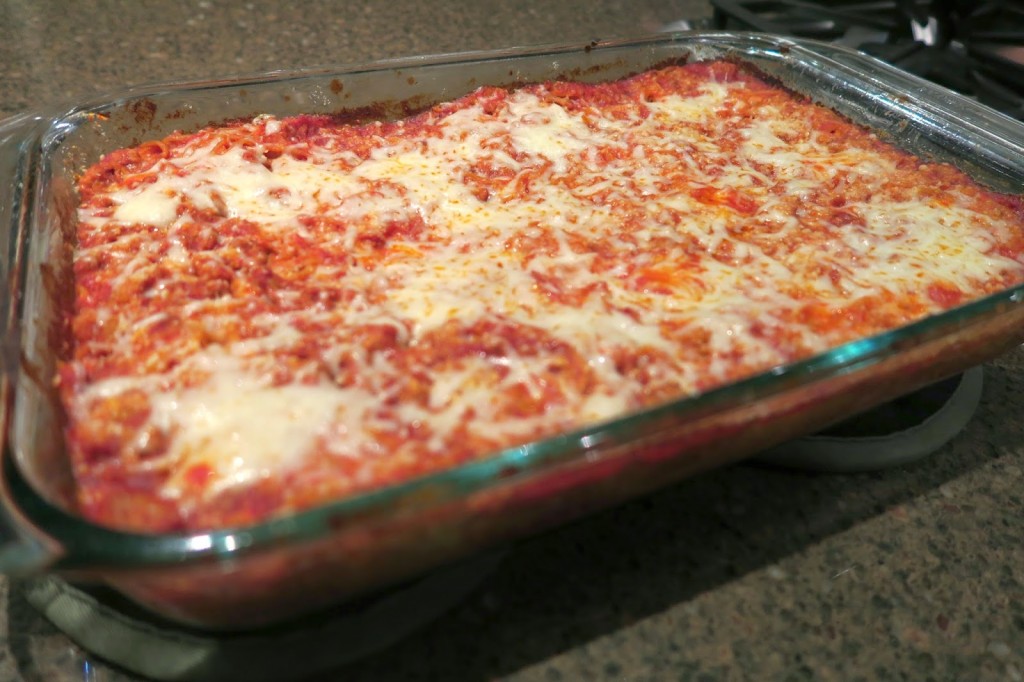 Recipe
– 1 12 oz. box of high fiber or whole wheat angel hair pasta
– 1 1/2 28 oz. jars of spaghetti sauce (original recipe calls for 1 28 oz. jar, but I found it to be a little dry.  I would recommend using at least half of another jar.)
– 1 lb. 90% fat free ground turkey
– 1 tbsp. oil
– 1 tsp. Italian seasoning
– salt and pepper
– 1/8 tsp. garlic powder
– 1 8 oz. package of low fat cream cheese
– 1/2 cup grated parmesan cheese
– 1/2 cup shredded mozzerella
Directions
1. Preheat oven to 350°.
2. Heat tbsp. of oil in skillet.  Add in ground turkey and brown.  Once cooked all the way through, salt and pepper then add in spaghetti sauce and simmer until ready to bake.
3. While turkey is browning, cook pasta according to box directions.
4. Drain pasta.  Add Italian seasoning, garlic powder and cream cheese.  Stir until cream cheese is fully melted and pasta is evenly coated with mixture.
5. Grease 9×13 pan.  Spread enough spaghetti sauce and meat mixture to just cover the bottom of the baking dish.  Pour pasta mixture on top of sauce then top with remaining sauce.  Top with parmesan cheese.
6. Bake for 25 minutes.  Remove and add mozzarella on top and continue baking for 5 more minutes or until mozzarella cheese is melted and bubbly.
7. Enjoy!