A Few of My Favorite Things..
https://angelalanter.com/wp-content/uploads/2013/02/300.jpg
300
300
Angela Lanter
Angela Lanter
https://secure.gravatar.com/avatar/abdeb6520e062069acc35d663a18d859?s=96&d=mm&r=g
Here's a quick little post giving you guys a look into a few of my favorite beauty products that I use daily. You've probably heard of most of them..
I don't know about you lovelies, but my lips have been CHAPPED this winter! I typically love me some Aquaphor..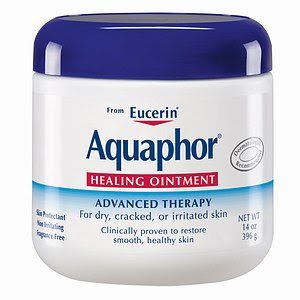 Aquaphor is amazing for dry skin. I love to put a thick coat on my feet when they're dry with a super soft pair of socks at bedtime. When you wake up in the morning your feet are amazingly smooth! I also love to use it as a night time lip balm & facial moisturizer.
I've noticed recently though that my miracle cream wasn't doing the trick for my lips anymore. I decided to give this beauty cult classic a whirl: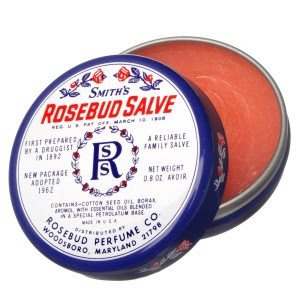 I've been reading about Rosebud Salve for literally years on various makeup blogs and sites. During one shopping trip to Sephora I picked up a tin of Rosebud Salve while waiting in line.. And boy am I glad that I did!
I've been using the salve on my lips for weeks now and I'm totally sold! I'm not sure how I was living before I found this! I had a dry chapped nose so I tried a little salve and it healed right up! This stuff is seriously fantastic. The tiniest bit goes the longest way. My precious little tin has barely even a mark out of it and I'm using this stuff daily.
Let's talk a little about dark circles. We all have em', ladies! Some of us are just better at hiding them than others. For years I believed that the trick to perfect under eyes was a magical potion called concealer.. Recently I realized though that concealer is only half of the solution. Let me introduce you to my magic under eye healer: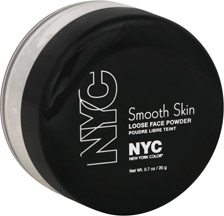 Here's how to do it:
You want to moisturize as usual (please tell me you're moisturizing, ladies!!) then follow with your concealer. I finish the rest of my makeup and as a last step swipe on a pretty thick coat of loose translucent powder under my eyes. I then take my bronzer brush and blend my under eyes. The loose powder sets your concealer just right. The translucency gives your under eyes a brighter appearance allowing the dark circles to be much less noticeable.
I'm currently using NYC translucent loose powder (pictured above.) I purchased mine from Target probably about a year ago. I've been looking in stores to buy a new one and have even shopped online but it seems they have discontinued it. I'll let you know when I find another one that's comparable.
I don't know about you, but when I'm buying hair products the first thing I check out is the smell. I want my hair to smell really good. All day long. I have really easy hair. It's always straight, even when I let it air dry. So I rarely use any products in it other than dry shampoo and on occasion hairspray. My #1 favorite shampoo & conditioner is So Sexy by Victoria's Secret.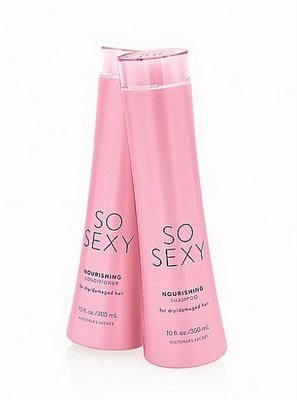 I've been using this product for years.. I believe since high school actually! I stray away sometimes and try other brands, but I always end up back with So Sexy. The smell is so soft, so feminine and so sexy.. It's seriously named so perfectly haha!
What are some of your favorite every day products? I'd love to hear what my readers love to use!!