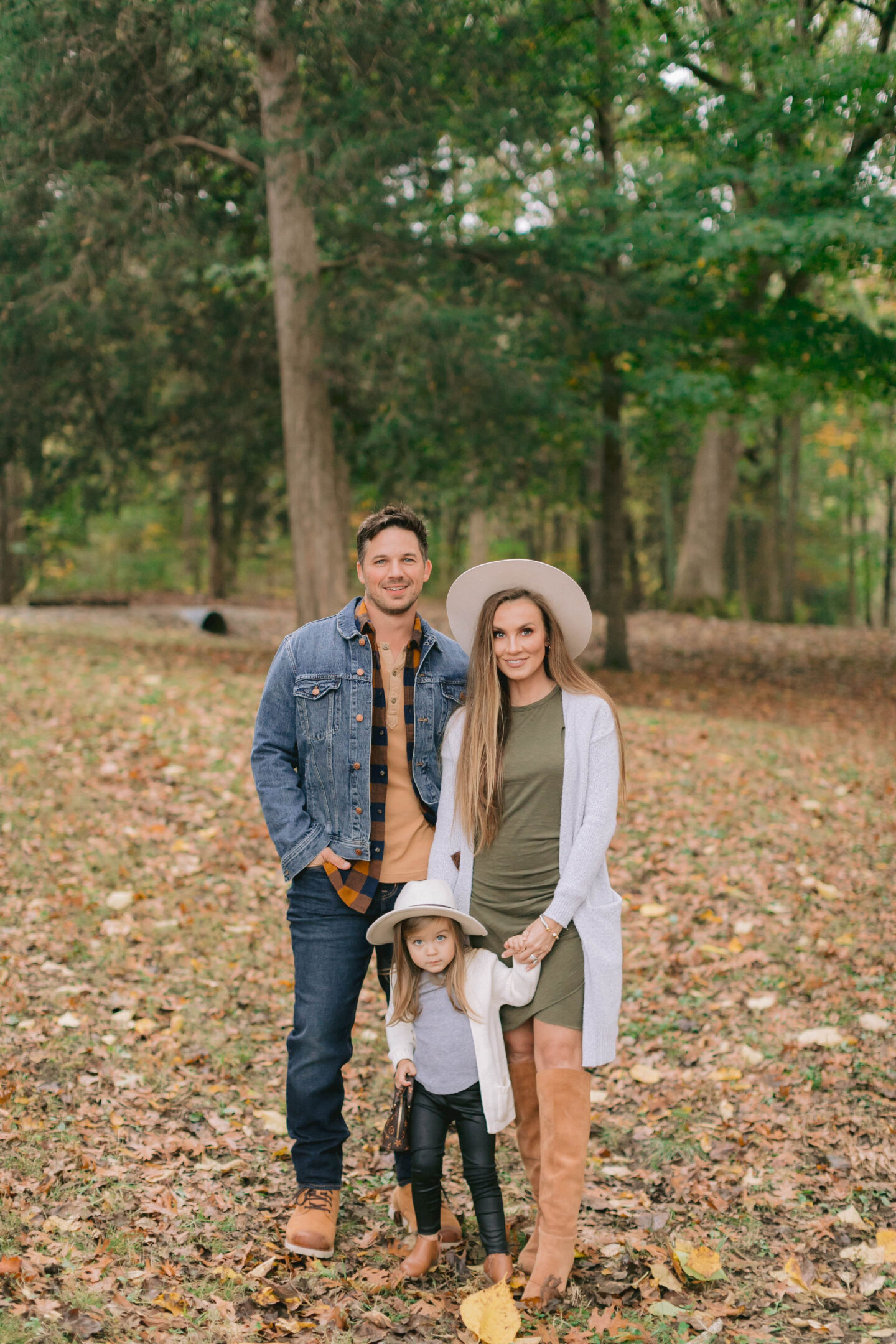 What to Wear for Family Photos – 9 Do's and Don'ts
It's been two years since we had professional family photos taken.😳
It was time to get photos of us not taken by an iPhone. I've got nothing against iPhone photos, it's pretty much all I shoot on anymore, but I just wanted a photo session with someone other than a tripod, ha.
We did fall family photos and I thought it'd be fun to share some basic tips on putting together your outfits for family shoots.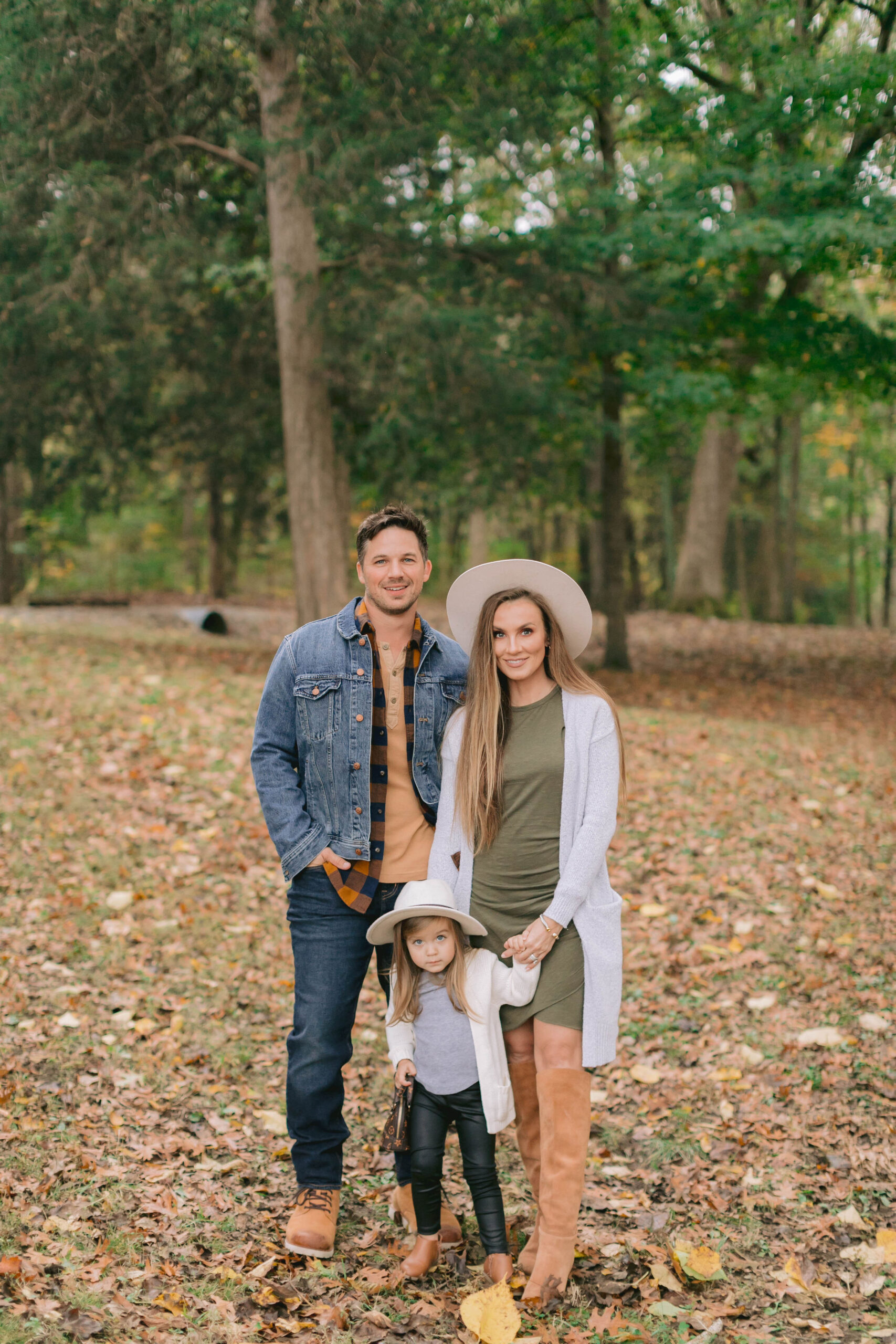 DON'T… Dress anyone in busy patterns. It's fine to have a little pattern (like plaid) happening, but when fabrics get busy, that one outfit will be all you see.
DO… Choose a color palette and work based off those colors.
DON'T… Wear any pieces that are trendy. Family photos will be around for the rest of your life. Your outfit choices should never be something that you look back on and think, "WHAT WAS I THINKING?!"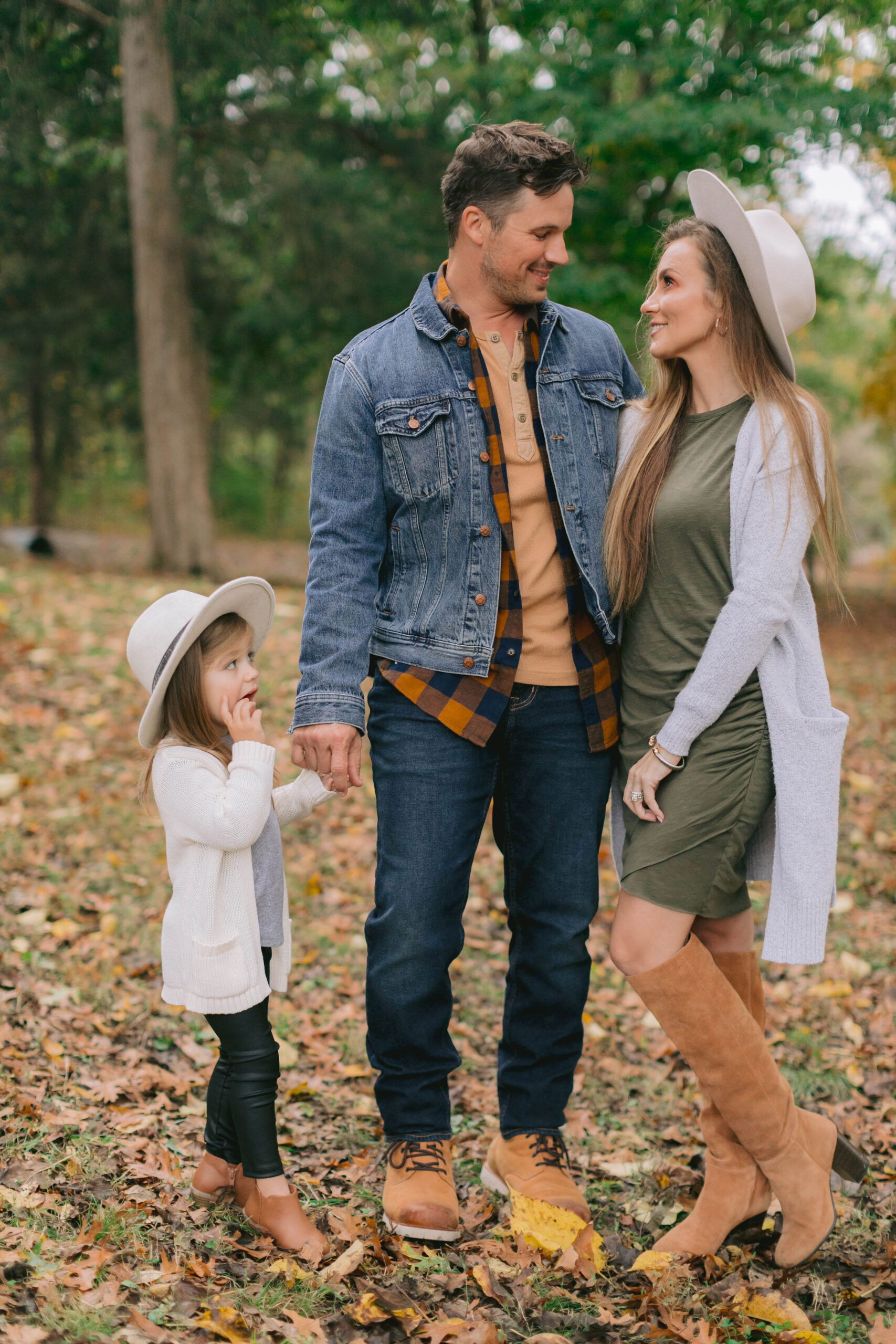 DO… Accessorize. Choose accessories that are classic and accentuate your looks.
DON'T… Wait till the last minute. When you don't plan your family look in advance, chaos ensues.
DO… Consider your surroundings. If you're taking photos in the woods, maybe 6″ heels aren't the best idea. Not to mention, they will most likely look out of place in the photos.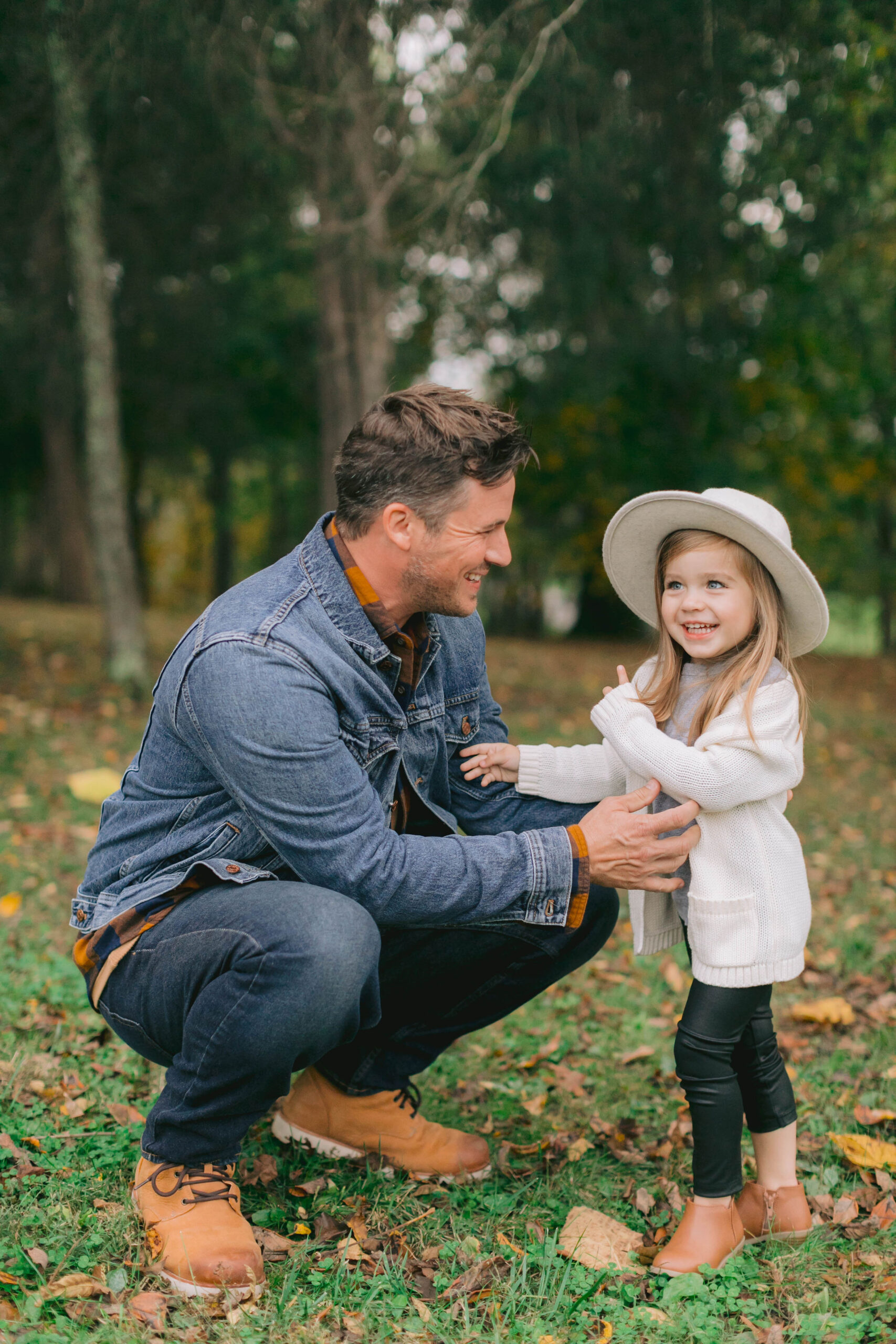 DON'T… Forget layers. When you wear layers, you can easily remove a sweater or jacket in between set ups to create a different look altogether. Layers help to create texture and make your outfit feel more interesting.
DO… Wear items that you feel comfortable in. If you're uncomfortable, it will absolutely come across in your face and body language.
DON'T… Forget that when you look good, you feel good and when you feel good, you look good. Feeling confident makes for much better photos.
shop this post

Photography by Laura Moll.