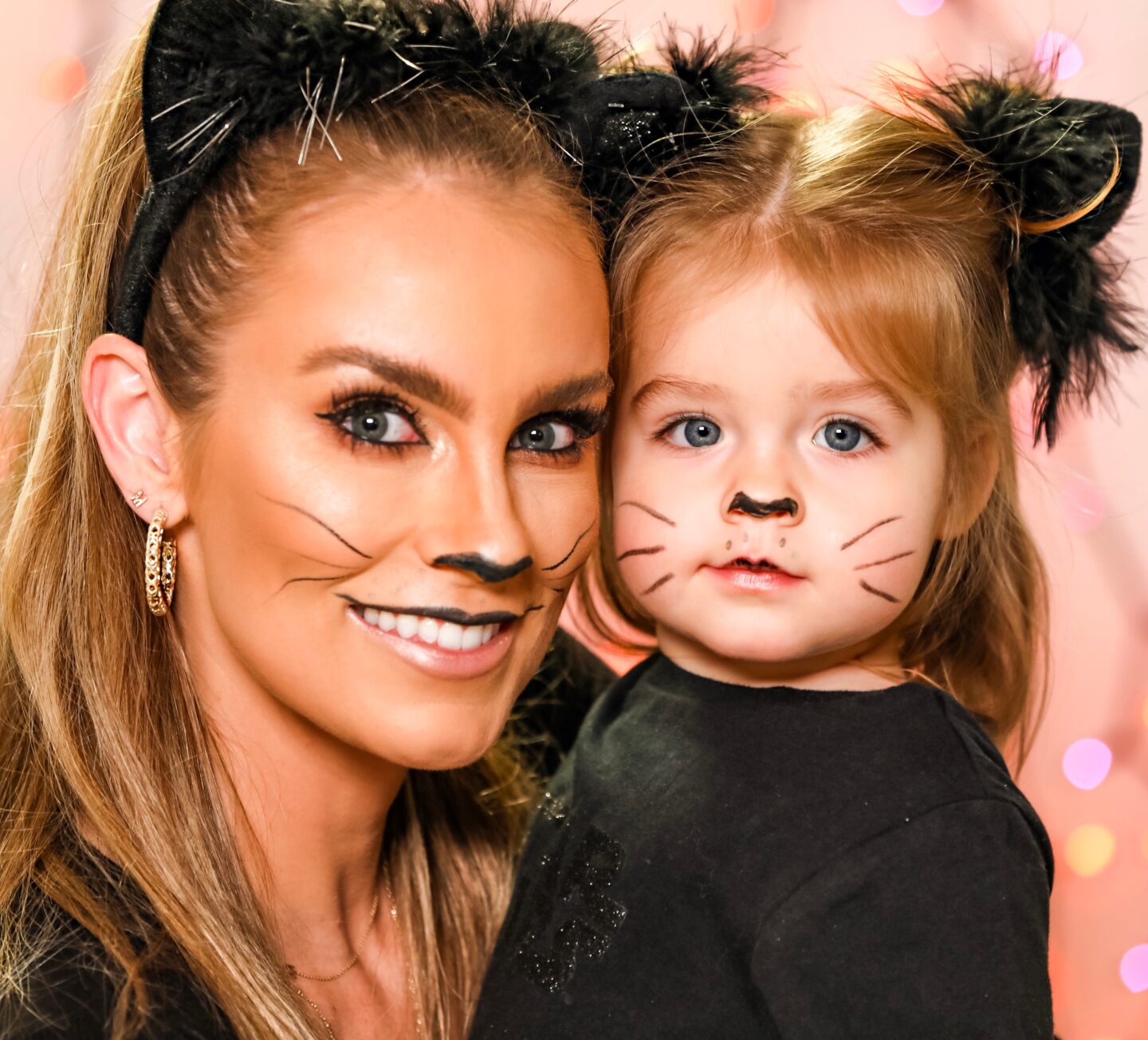 It's our favorite time of year for Hello Gorgeous: Halloween. We used to go all out for our videos. Example: our Walking Dead tutorial. I say "our" because Matt shoots and edits all of my YouTube videos. He LOVES Halloween. It has always been his favorite time of year, almost as much as Christmas! He loves when we have the time to shoot storylines to go along with our tutorials. See more of our Halloween videos here. There are a ton of great costume ideas in that list of videos!
We're getting a bit of a late start this year, with our first video going live on October 13. We usually have one ready to go the beginning of October. Kenny girl made her first Halloween video appearance in today's tutorial. 🙂
This idea requires little to no money spent on your end. I created this makeup look for both myself and MacKenlee with makeup products you most likely already have in your own collection. We both threw on all black outfits. The only item we purchased was our kitten ears. That's it! Talk about cheap but CUTE costume. You could easily make this a sexy costume by switching up what you wear.
watch our video