I'm always getting DMs on Instagram about music. The questions are usually about what songs I'm using in my Stories, but sometimes it's even about what music we play for Kenny girl at bedtime.
Music is important to me. I've always been a playlist girl. In high school, my car was full of CD's (on my visor, lol!) I created full of my favorite songs. I remember my first mp3 player and how stoked I was to have all my music loaded on one small device, no more cd organizers!
Summertime has always been my favorite time of year for music, besides Christmas, of course. I can hear a song and immediately be transported back to the summer it came out and all the memories come rushing back. Summer music and teenage years go together like peanut butter and jelly. Think back and I'm sure you'll come up with at least one song that immediately makes you think of summer.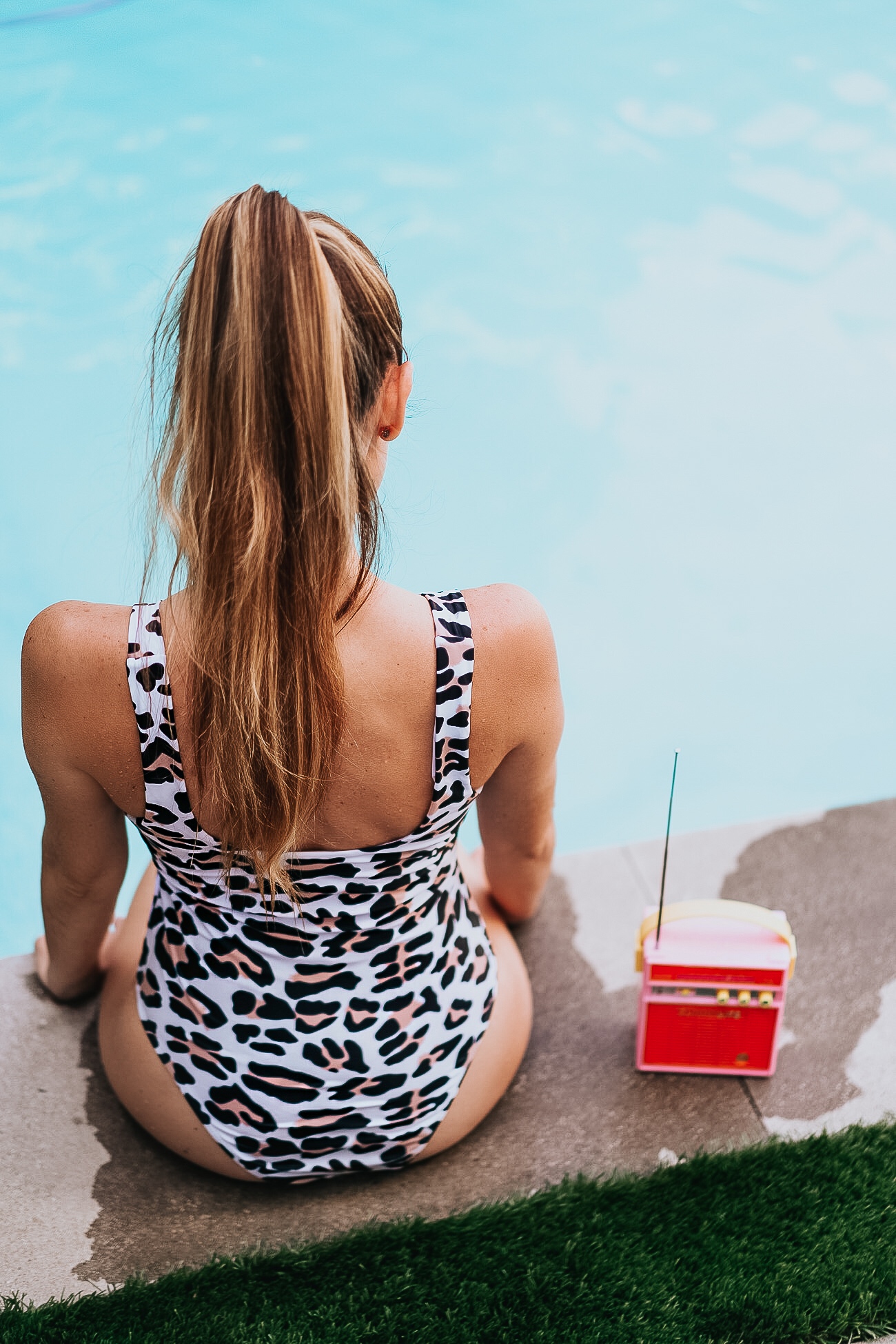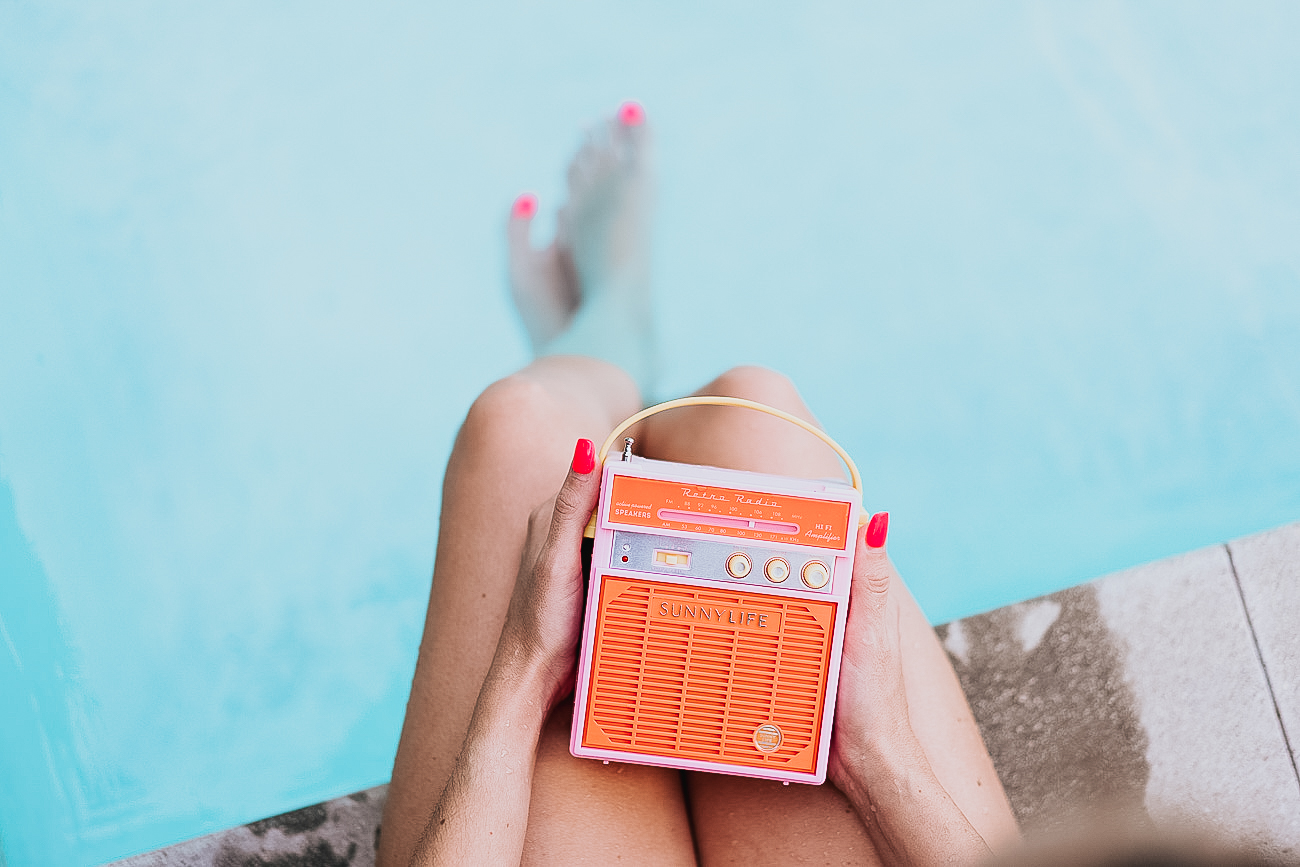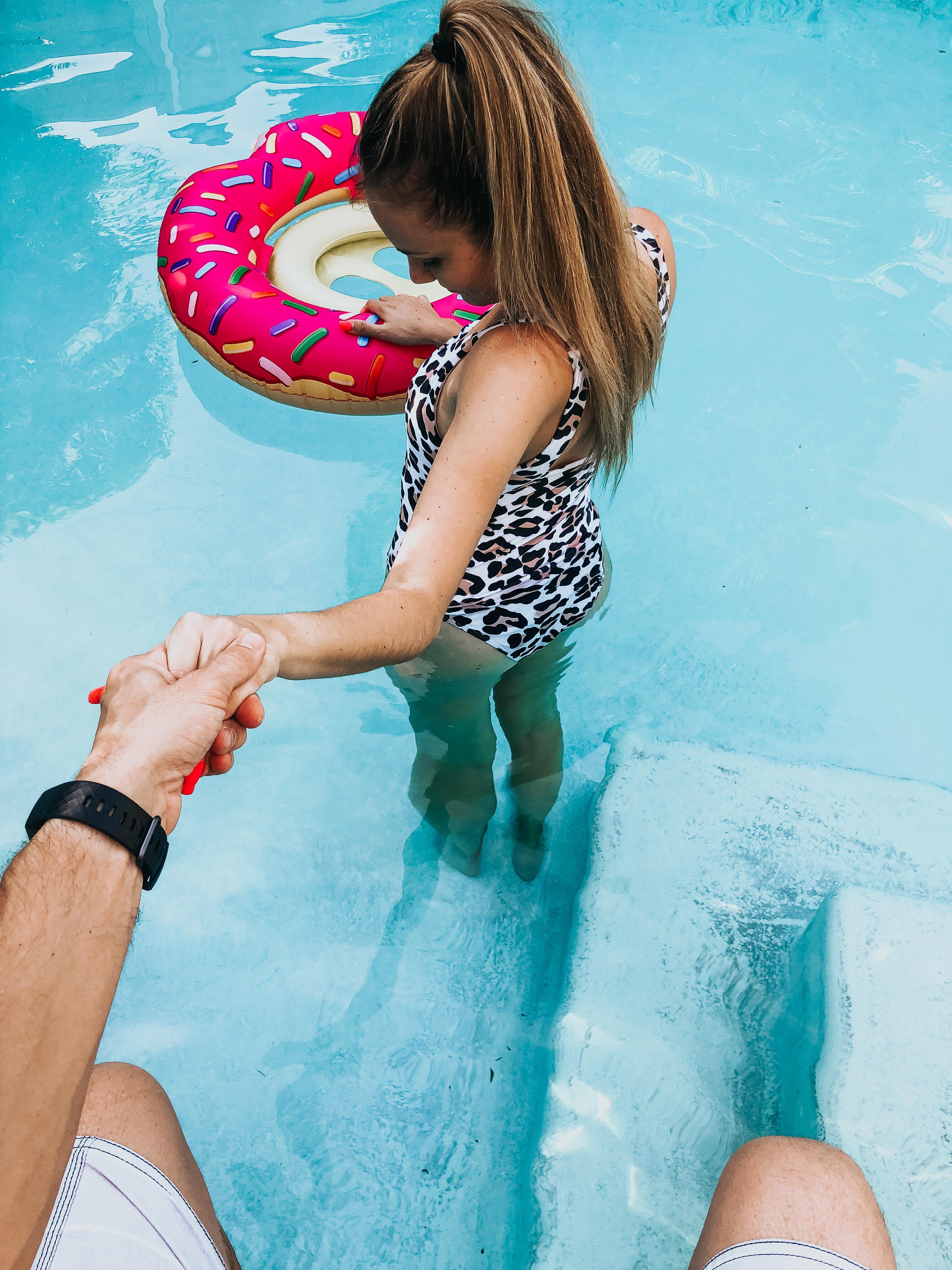 I love that I now can create a playlist online and easily share it with Matt. I thought it'd be fun to share what I've been listening to this summer with y'all. I have always had diverse taste in music. Truly diverse, lol. I listen to everything from 1940's hits to country to rap to EVERYTHING. I want it that way… Like my BSB shout out there?!
my summer playlist
Can we talk about the elephant in the room? THIS LEOPARD SWIMSUIT. All the yes. And just you wait for it… I found this gem on Amazon for $20! Easily one of my favorite Amazon finds lately. I'm wearing a size Small and LOVE it. It's a little more bootylicious than I would typically like, but weirdly, I don't mind it.
Okay, so tell me… What are you listening to on repeat this summer? Comment below with your favorite summer song!