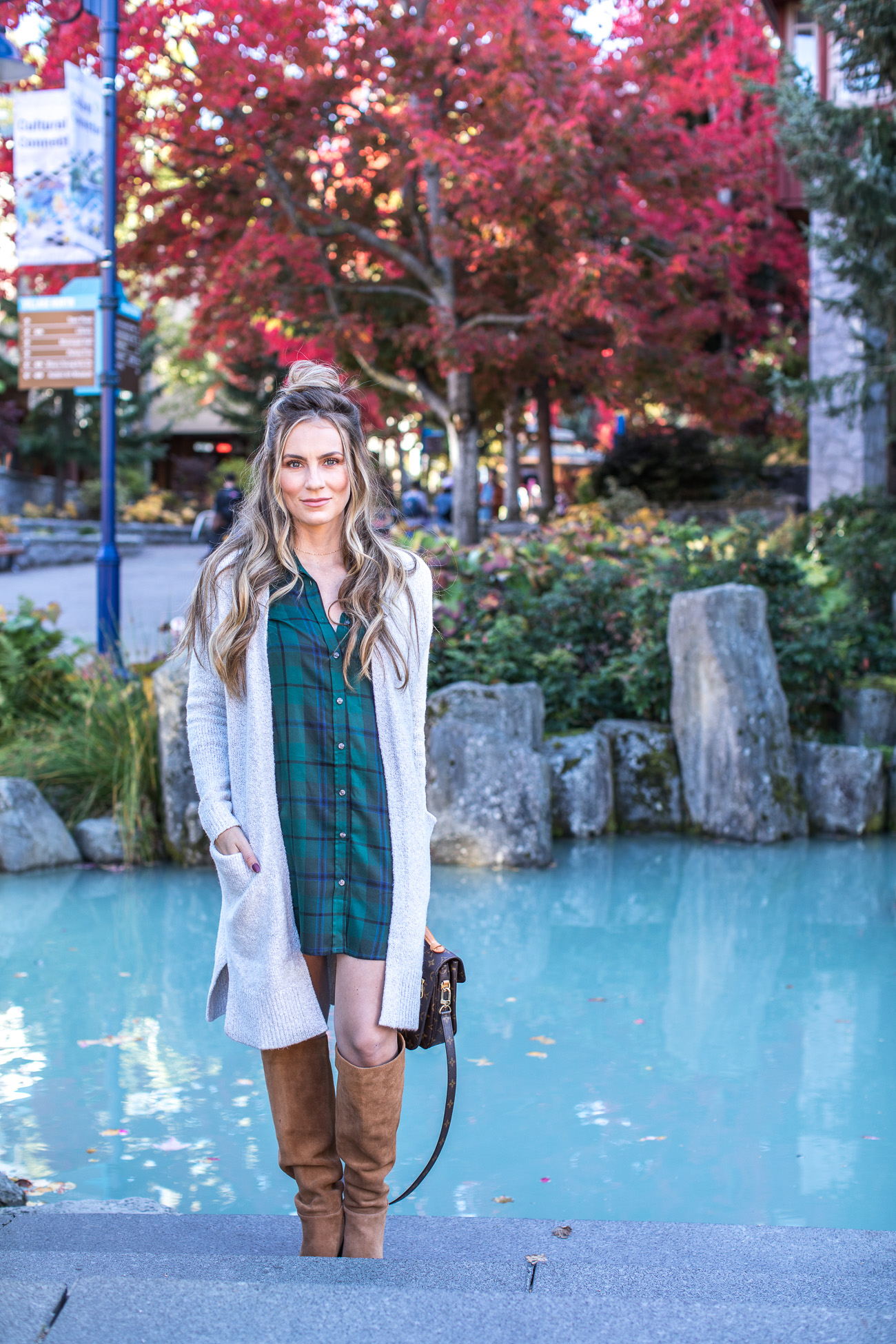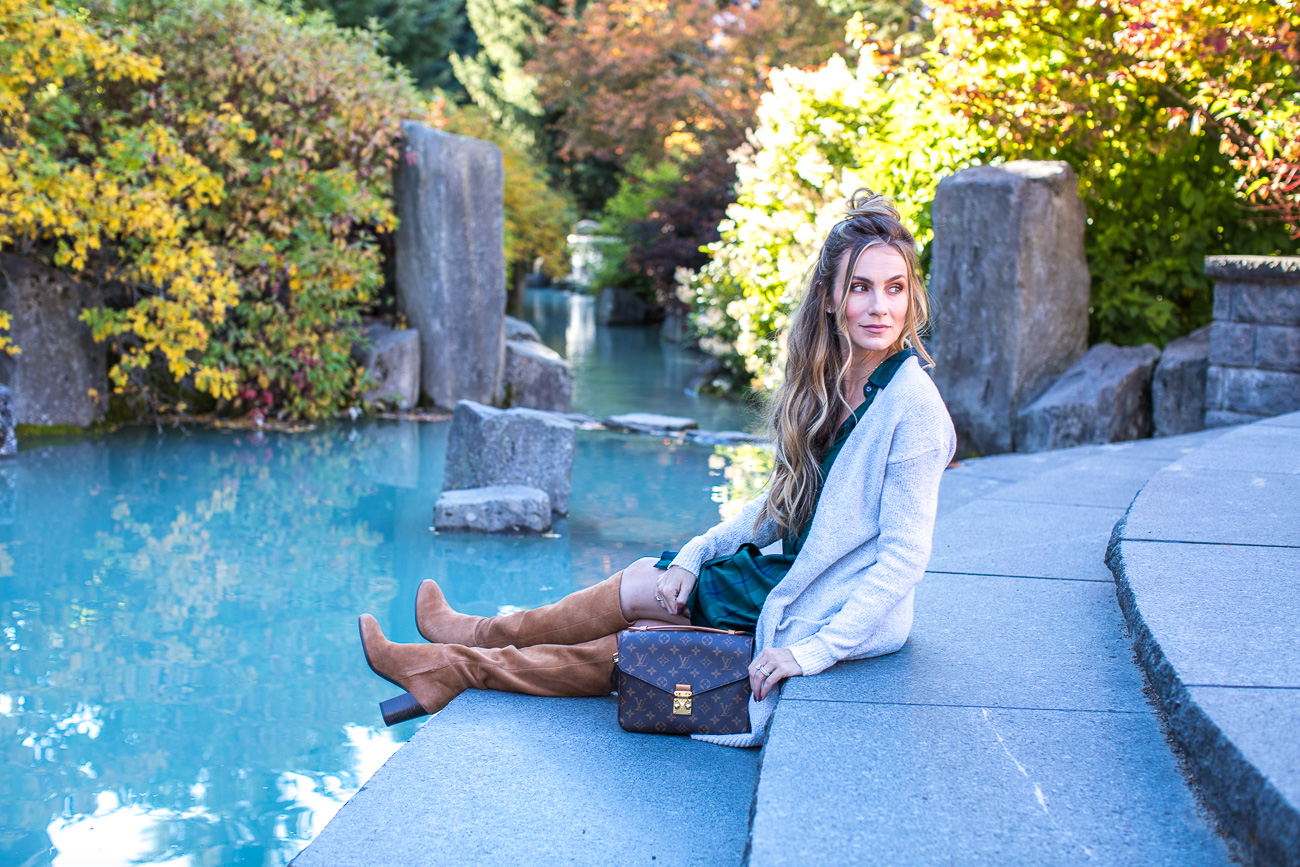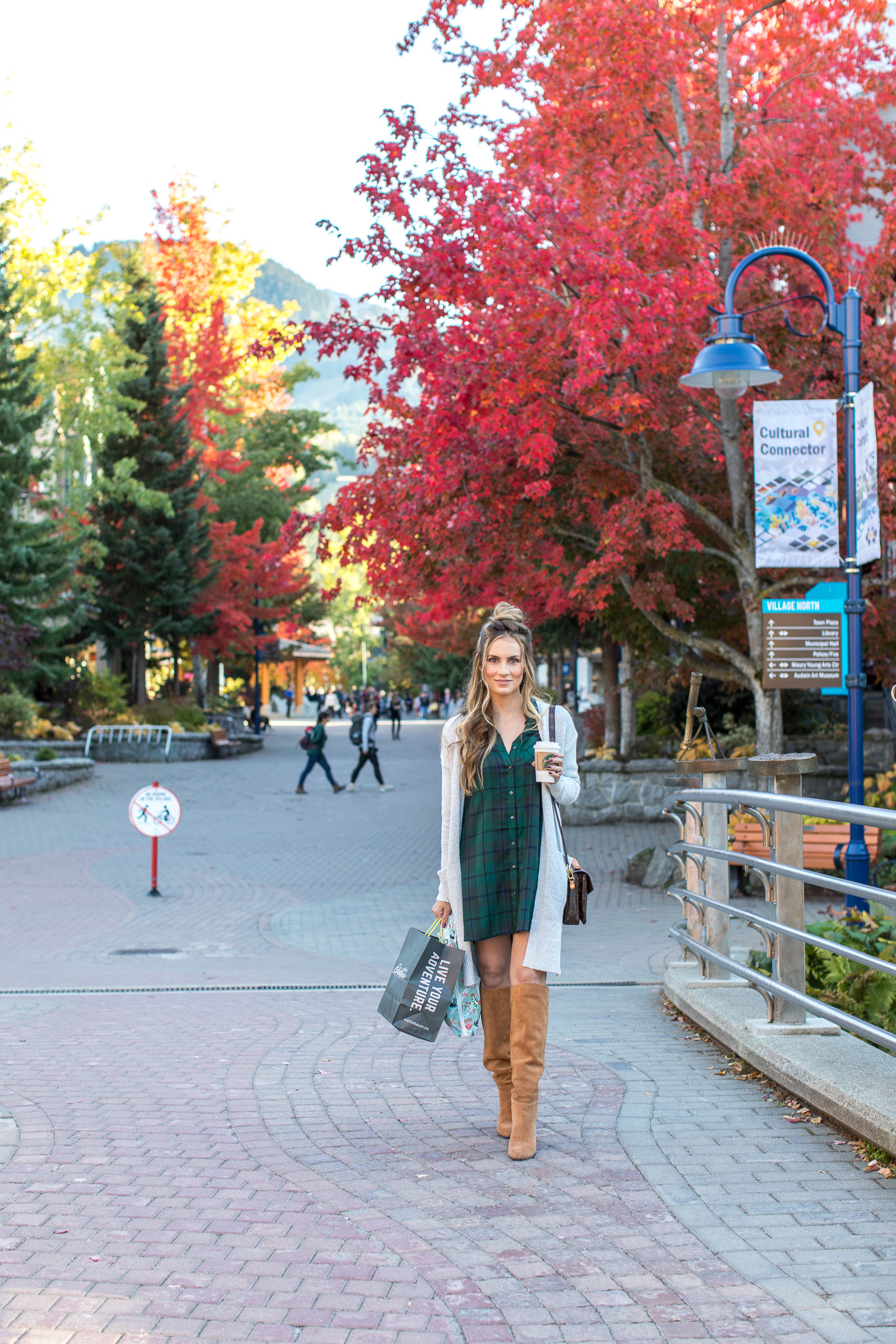 If you're an OGG (Original Gorgeous Girl) then you know how much I love a great deal. I bought this plaid swing dress and super soft cardigan back when I was planning our trip to Whistler. I loved this dress so much that I also ordered it in the black and white plaid too.
I've been planning for weeks to post these photos but I always had something else pop up or planned. Now that the dress, cardigan and boots are all on sale, I felt like it was the perfect time to share!
This dress is lightweight and the softest plaid material and on sale today for $18. It comes in four different plaid colors, and I now have two of the colors. It does run big, I'm wearing a size XS and it's even a little roomy, which I love. Because it's lightweight, it layers beautifully for cooler temps but can easily be worn into the warmer Spring days.
This cardigan is soft. Like so very soft and cozy, you need it. Trust me. It comes in three different colors and is on sale today for $25.
My boots are Sam Edelman from 2017, here is this year's version of these boots.
Should I write a Whistler travel guide similar to my 30A guide? Leave a comment below and let me know.
shop this post