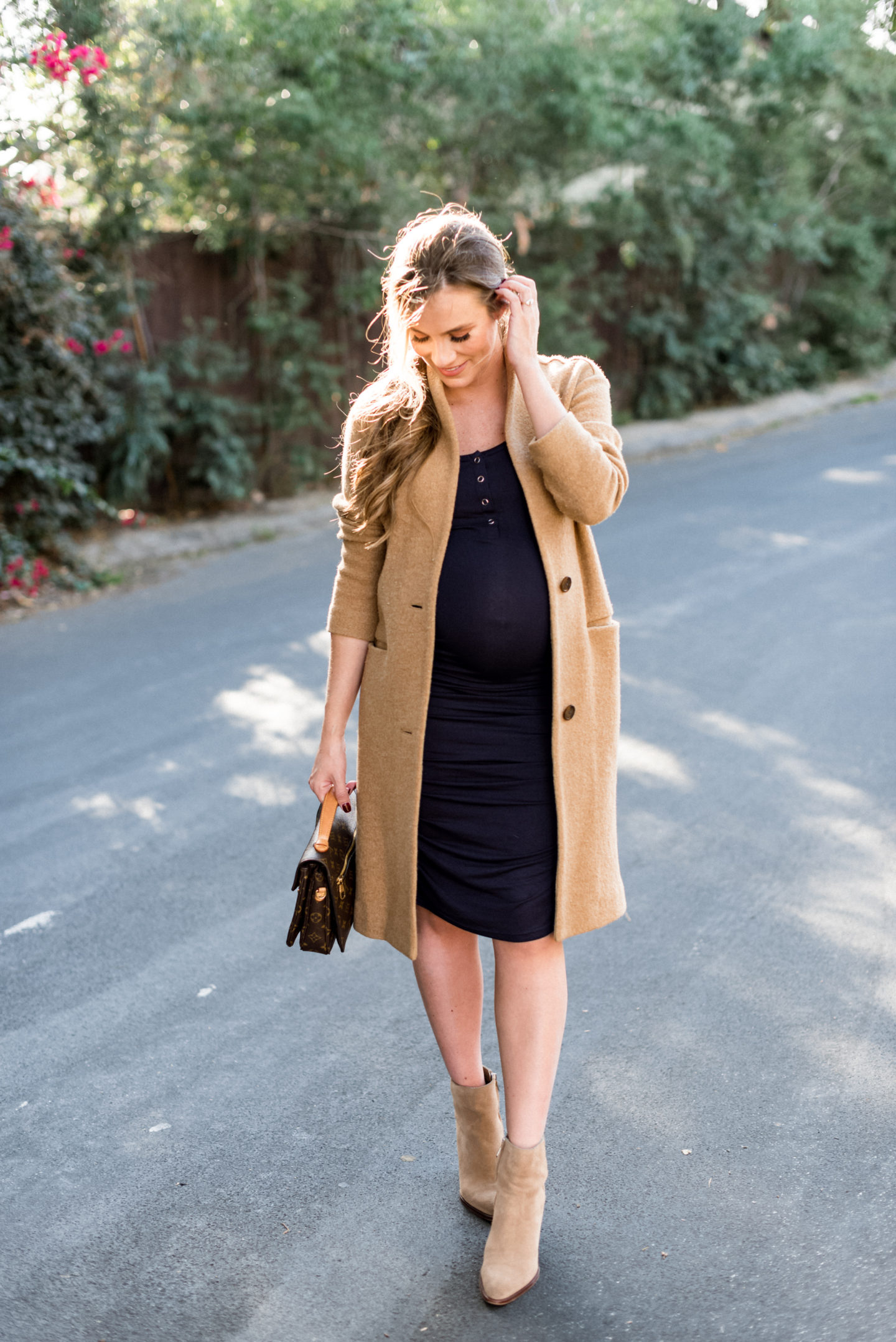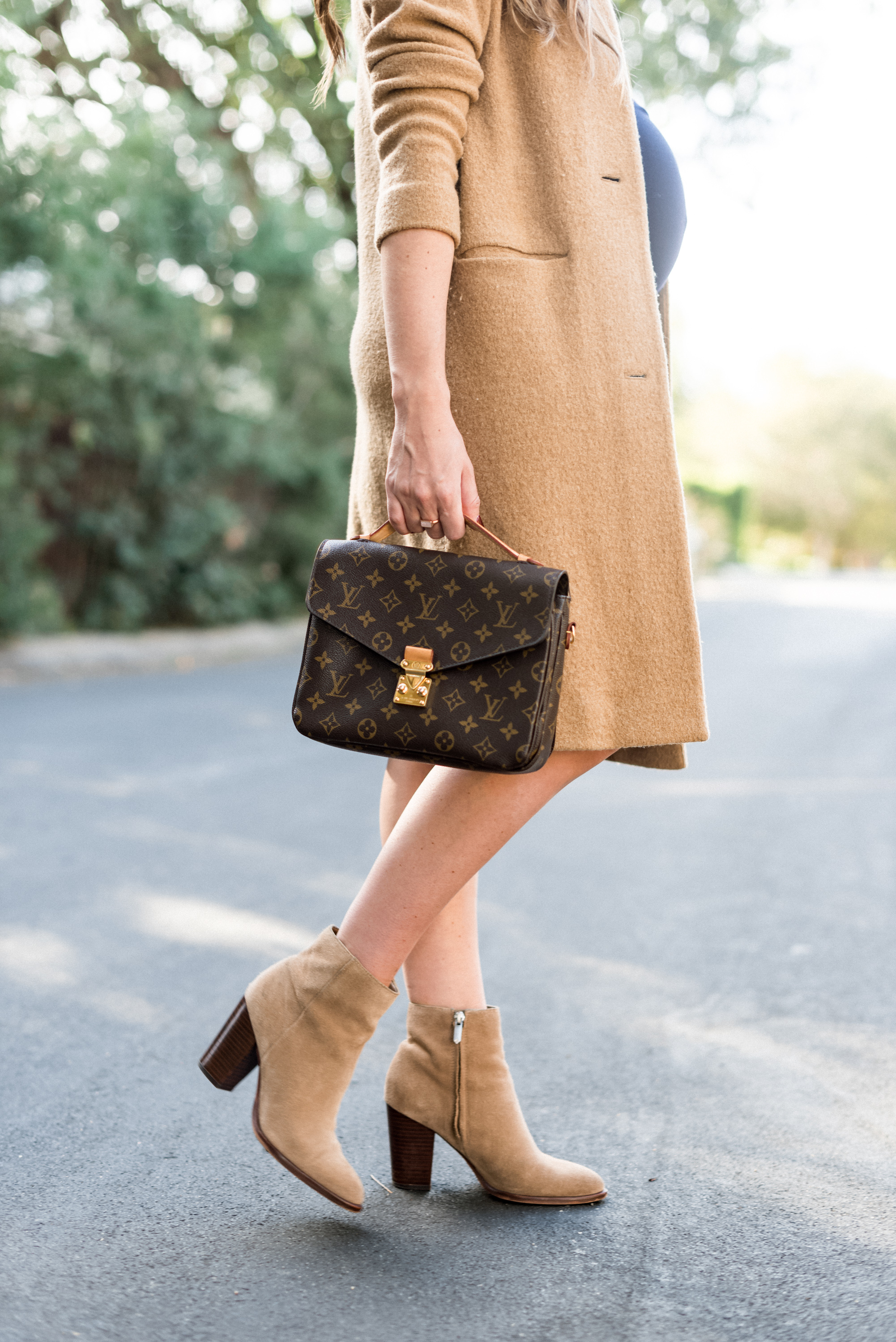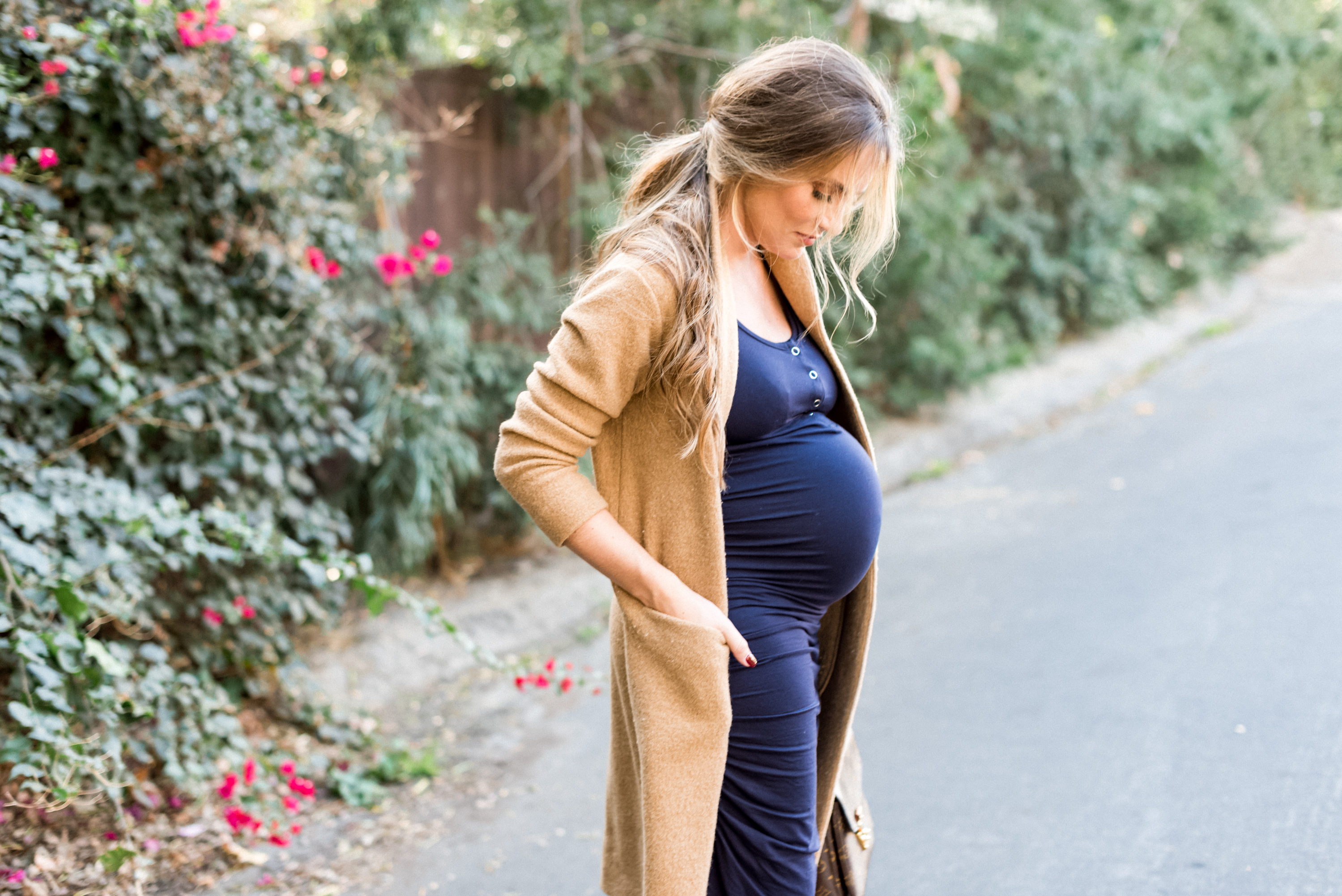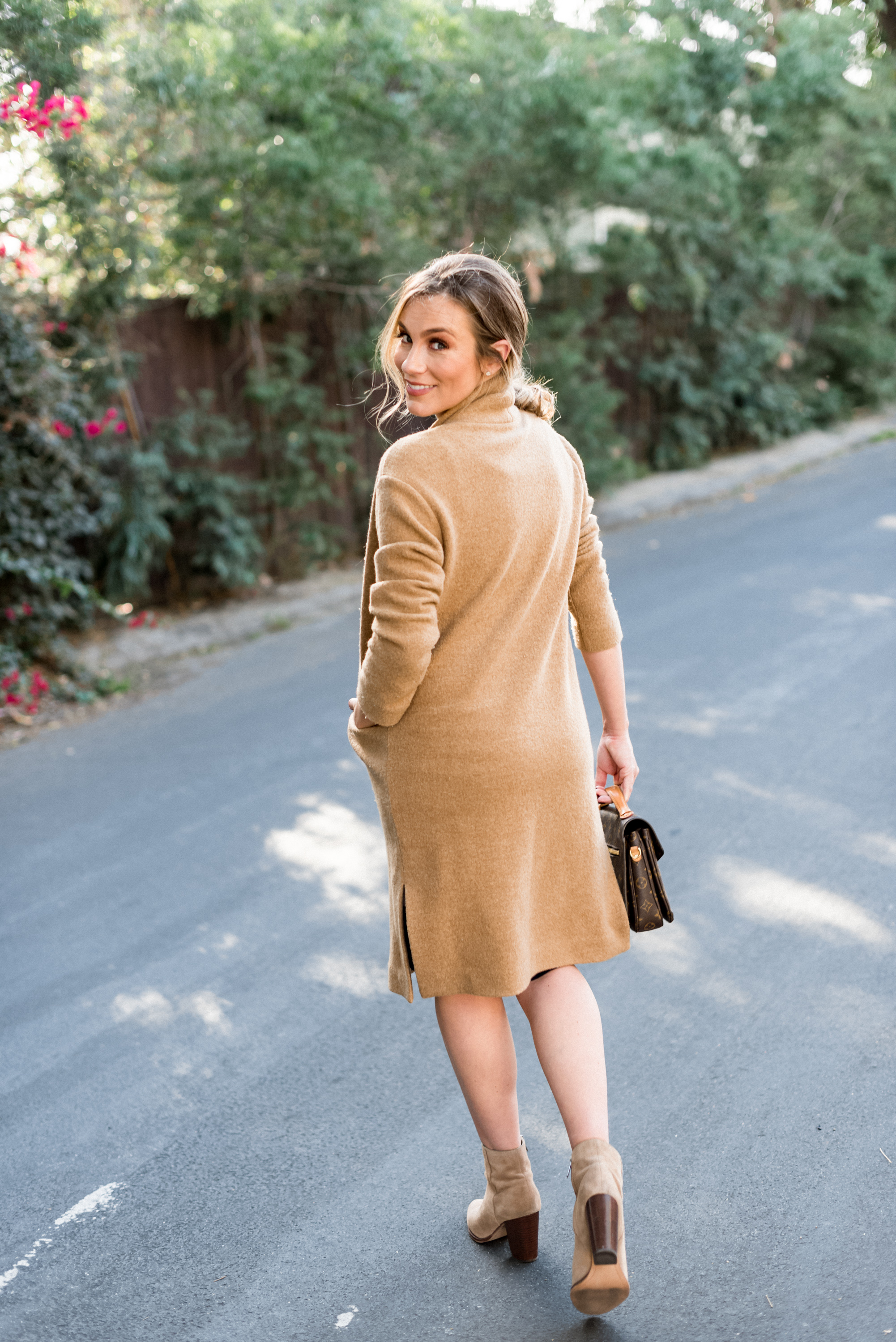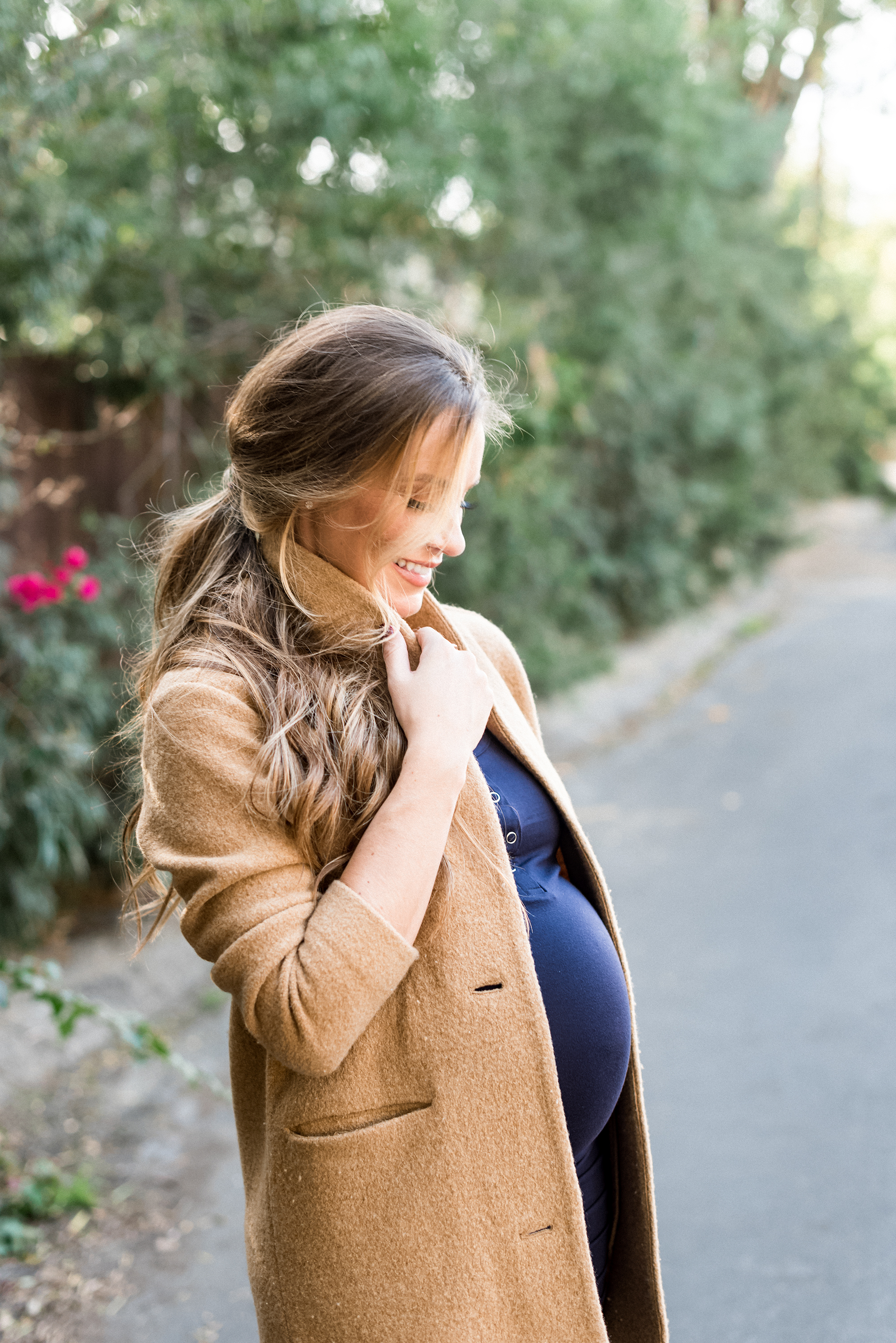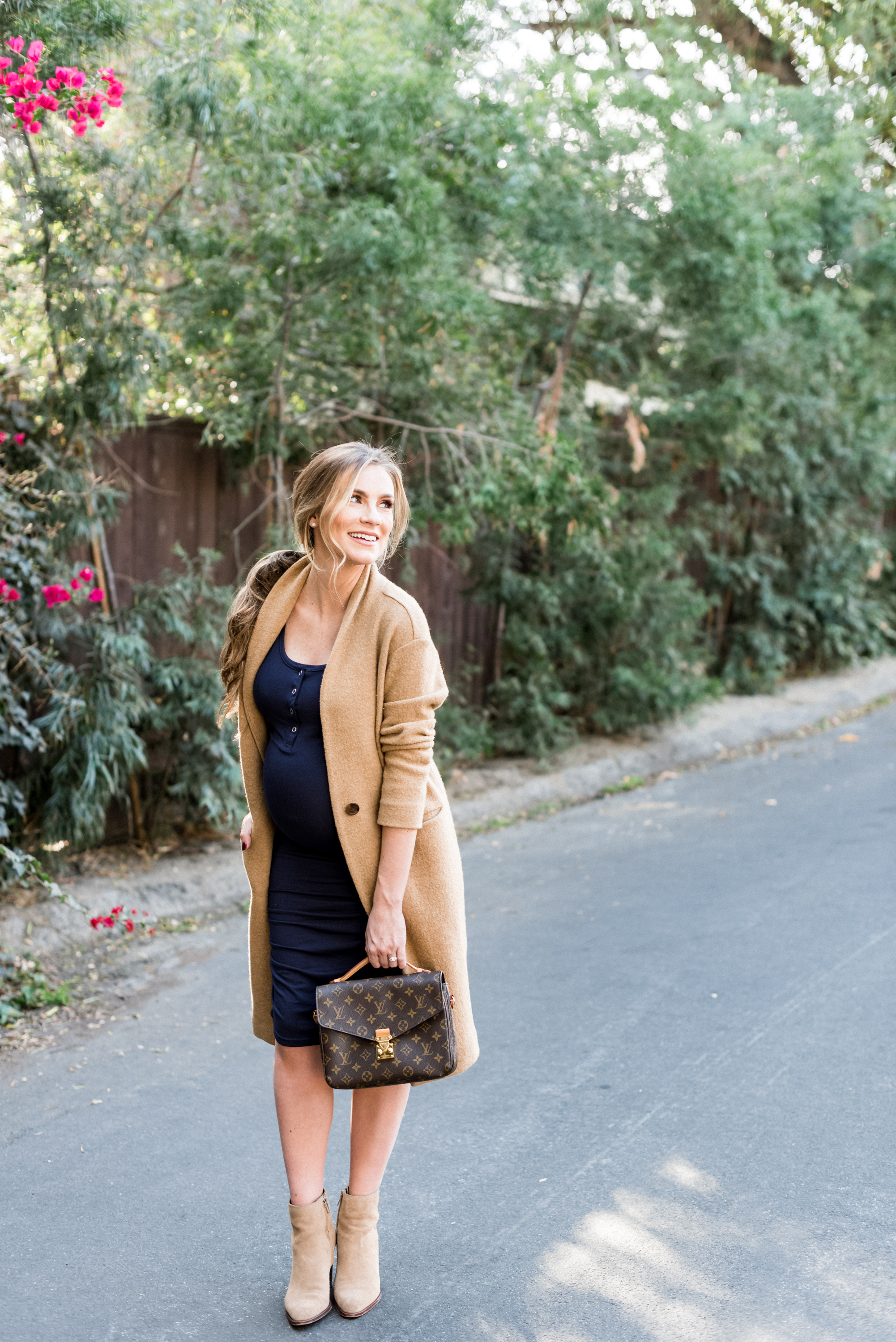 NOM Dress | Wilfred Jacket | Sam Edelman Boots | Louis Vuitton Pochette Metis
Based on the comments and DMs I receive, I have quite a few expecting mamas following me. A lot of you have probably found me through Hello Bump/Hello Baby and I love that you're sharing your pregnancy journeys with me. This next chapter of your life is guaranteed to be the most wonderful, exciting time and I'm so excited for each of you!
Maybe you're already a mama and you're reading this to reminisce? Perhaps you're nowhere near ready to start a family? Wherever you are in the motherhood process, this is just a fun read.
If you asked Matt, I've said I missed being pregnant about a million times since having MacKenlee. I LOVE having her here, but I also loved being pregnant. The day we came home from the hospital I cried, actually I SOBBED, because I was no longer pregnant. I was thrilled to have my sweet baby in my arms, but I already missed having her in my belly.
Whether you've hated your pregnancy or loved every minute, there's bound to be a few things you'll miss about this precious time in your life. I wanted to name a few today for those mamas who are counting down till their D-Day (due date).
Photos by Kara Coleen Photography.
---
9 Reasons You'll Miss Being Pregnant
Feeling Baby Move & Kick. This will forever be the #1 thing I miss. I loved having her tucked in my belly and feeling her flutter around. It's something special no one else on earth gets to feel but you. I believe it's the beginning of the special bond between mama and baby.
Hiccups. My kid to this day gets hiccups more than anyone I know, but in utero, she had them at least twice a day. Those rhythmic bubbles in my belly let me know she was alright every time I felt them.
No periods. Not having a period is just about the best thing in the world. Can I get an amen?!
No need to count calories… Or weight watcher points or carbs or whatever the heck diet you're on.
People are nicer to you. When you're knocked up, strangers smile at you, carry things for you, open doors, you name it. They're just plain nicer to you. That rule still applies when you're in public with baby (for the most part). But no baby and no bump? Nah, no one cares.
You get to kick back and relax. When you're pregnant with baby #1, your hubby, family and friends want to do everything for you. You get to prop up your swollen ankles and tell everyone else what to do.
Naps. I should actually say, uninterrupted naps. Sleep is required during pregnancy, especially during the first trimester.
The glow. I never looked at myself and thought, "Wow, I'm glowing!" But other people told me I did, and let's be honest, compliments are always nice.
Alone time. If you're breastfeeding, then there's not much your husband can do in those early days other than diaper changes, because freshies just want to nurse all. the. livelong. day.
Leave a comment below with what you miss most/what you think you'll miss the most about pregnancy.