I'm a firm believer in self-care. We've been given one body, one opportunity to live this life. Yet, we allow basically everything in our lives to take precedence over us. If I were to ask my readers if they feel like they take adequate care of themselves, chances are that the majority of you would say no. I get it, you're busy. We're all busy. It feels as though we're living at a pace never before known to mankind, and maybe we are. But here's the thing: you only get one body. One shot. That's it.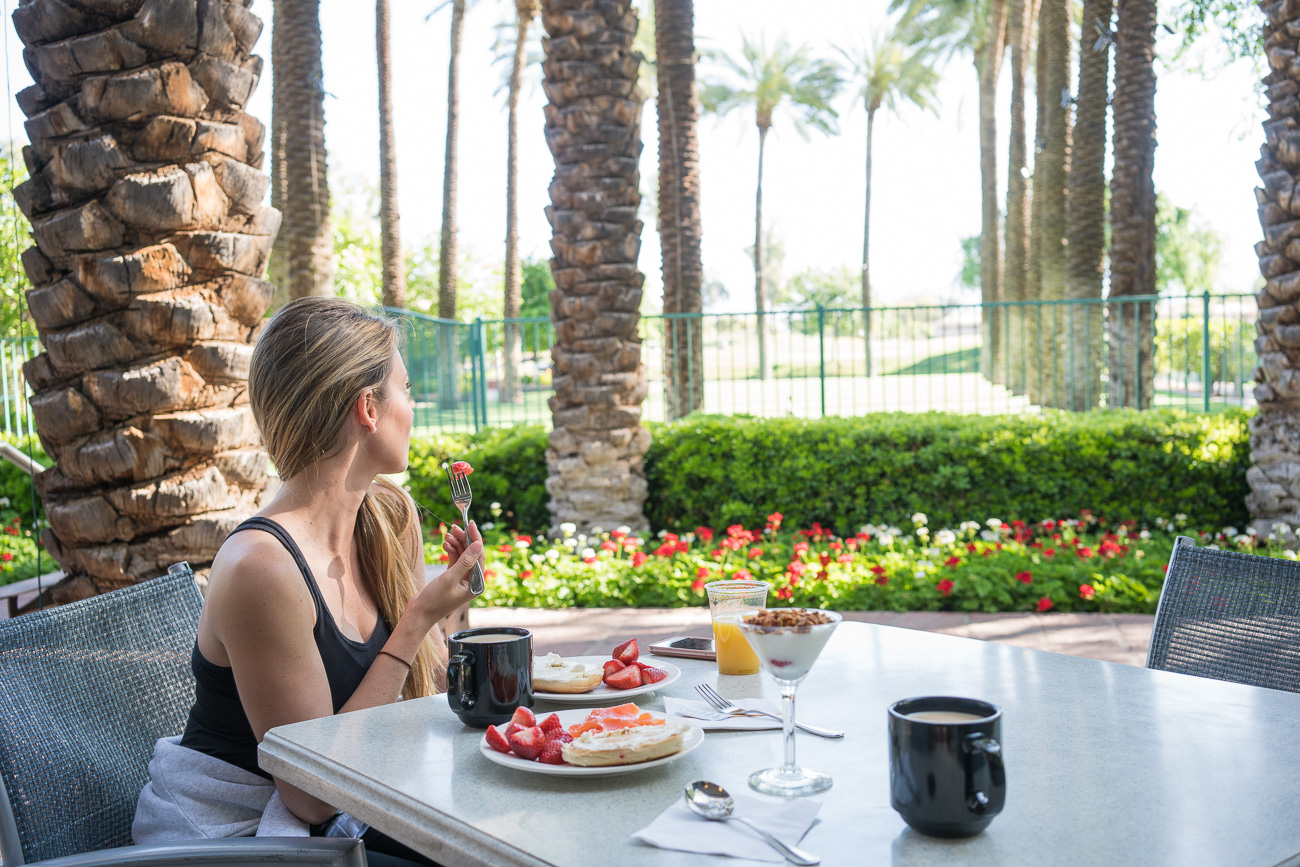 I've talked to several girlfriends who are wives and moms and are just worn out. It's almost always the same story, they can't remember the last time they did something for themselves. Life happens. Jobs, kids, marriages, moves, family issues, they all happen. We put ourselves on the back burner, then we literally burn ourselves out.
What if that didn't have to happen? What if we trained ourselves to carve out some "ME time" regardless of our hectic lives and schedules? If we could achieve this, I'd venture to say that we'd all be happier, healthier and less-stressed.
When the opportunity arose for me to partner with Massage Envy to visit Scottsdale, AZ earlier this month, I was so excited. I'm a firm believer in the services that they offer.
Massage Envy (ME) hosted an Influencer Summit and invited me out to learn more about the brand, their offerings and the new services coming soon.
I was able to sample their amazing new product selection consisting of essential oils, massage tools and facial care products.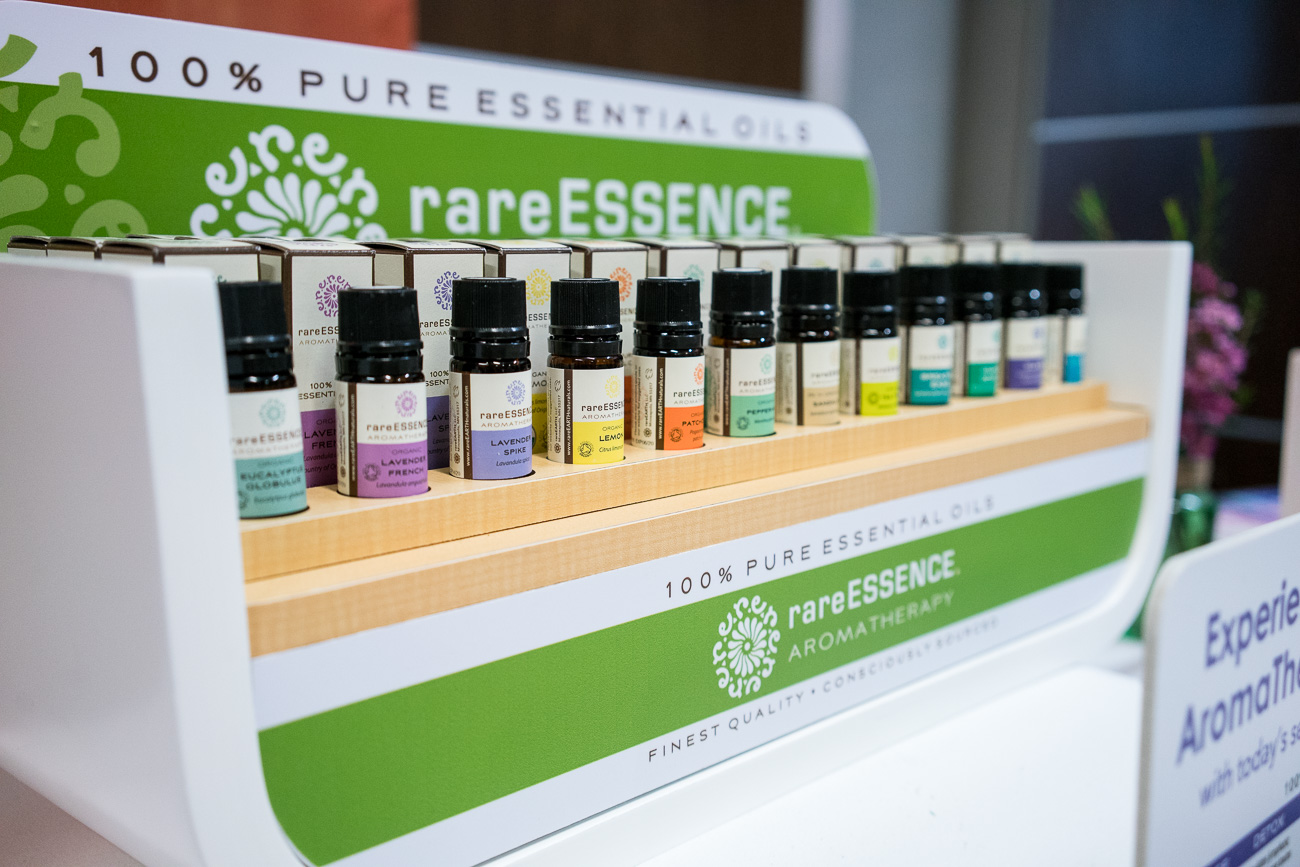 Surprisingly, one of my highlights was being treated to this awesome Total Body Stretch session. Total Body Stretch is a new service being offered by ME that can be selected as a stand-alone service or done in conjunction with a massage and will be launching mid-May across the country. Total Body Stretch is literally that; stretching. Except this is in a total professional, blood flow promoting, muscularly healthy, and also a feel good kind of way. I'm the type of person who loves to get a workout from their massage. I want to feel the pain of my knots (and I have a ton) being worked out. I want to leave feeling like my body got a workout. The Total Body Stretch provides the opportunity to really stretch out those muscles and helps to improve flexibility and mobility. My tight calf muscles felt properly stretched for the first time since I started running. I left my session feeling so much more calm than when I arrived and ready to take on more.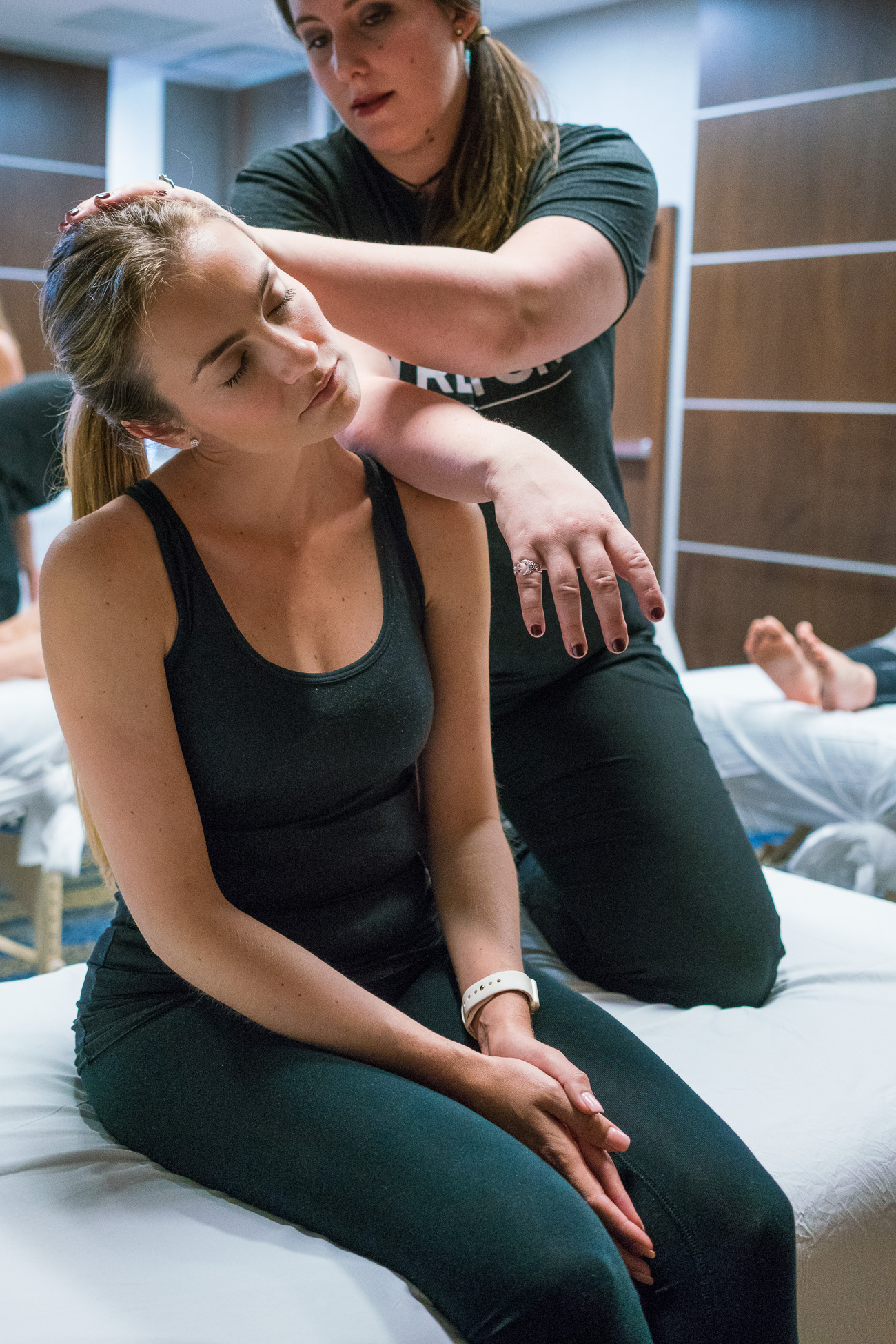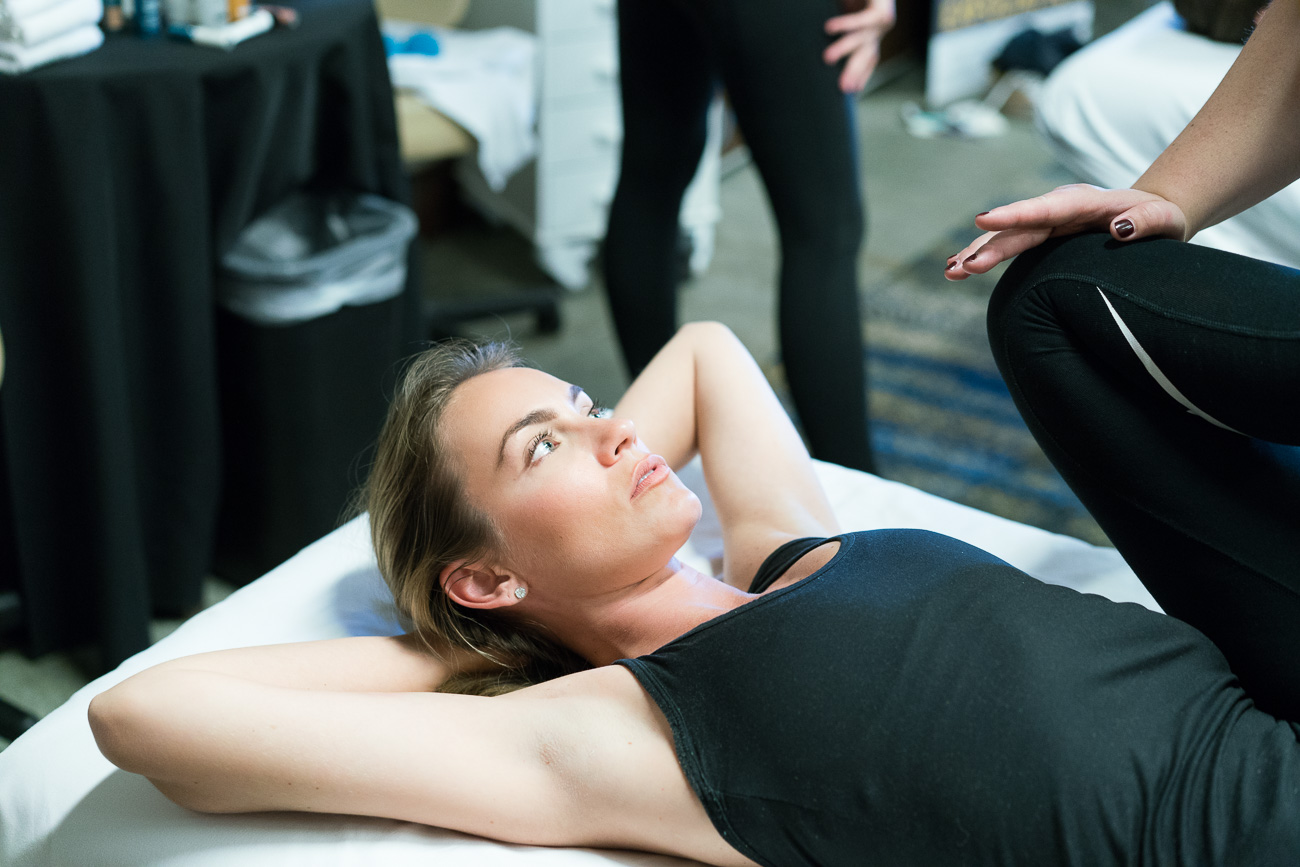 I also experienced their new chemical peel. I'm no stranger to facial treatments. I'm all about preventative treatment. So many people start to do something about the signs of aging when they really notice changes. Preventative treatments, such as chemical peels, will help to prevent that premature damage from occurring.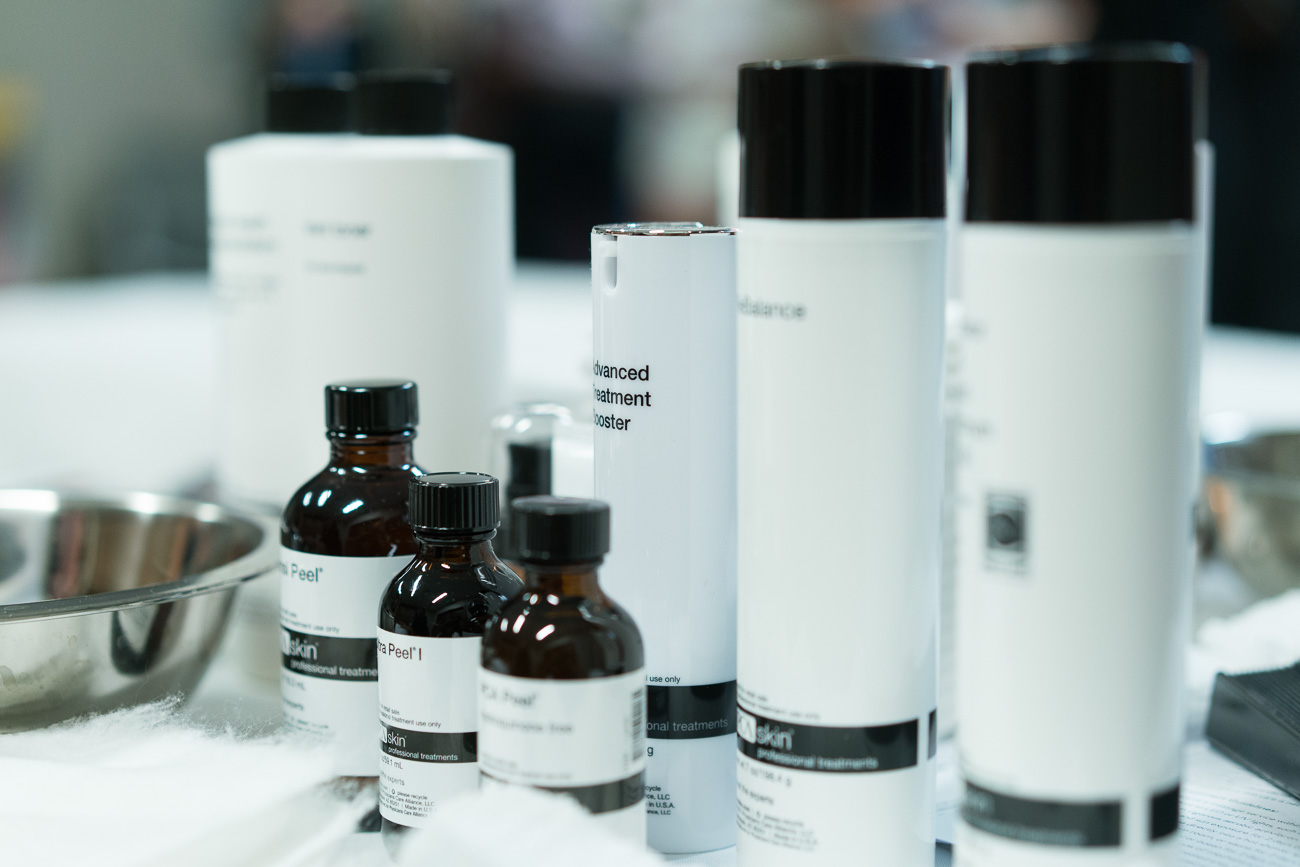 If you're new to the world of massage and/or facial care, ME is truly a great option. They have spas located all over the country. If you're a member, you're able to use your membership at any of their locations while traveling (WIN for me!)
Ways to Take Care of Yourself
Exercise: The best stress reliever.
Massage: Works out your tension, your pain and your knots.
Facials: When you look good, you feel good. Beautiful makeup begins with beautiful skin.
Schedule alone time: Carve out time to be alone so you can do whatever it is that you enjoy doing. Maybe that's reading a book or taking a nap. Whatever it is, make yourself make time for yourself.
Eat good things: Instead of looking at food as something to just shove down our throats to get us through the day, let's look at food as fuel. Food is what gives us the energy to operate, start paying better attention to what your daily fuel looks like.
Start a vitamin regimen. Take the time to figure out which supplements are right for your body and start to implement them.
Drink water. Put down the sodas and reach for water.
Get your sleep. Try to create a sleep schedule and stick to it. This is near impossible for new parents or travelers, but creating a schedule will help train your body for regular sleep.
Thank you to Massage Envy for partnering with me to create this post. All opinions are my own.