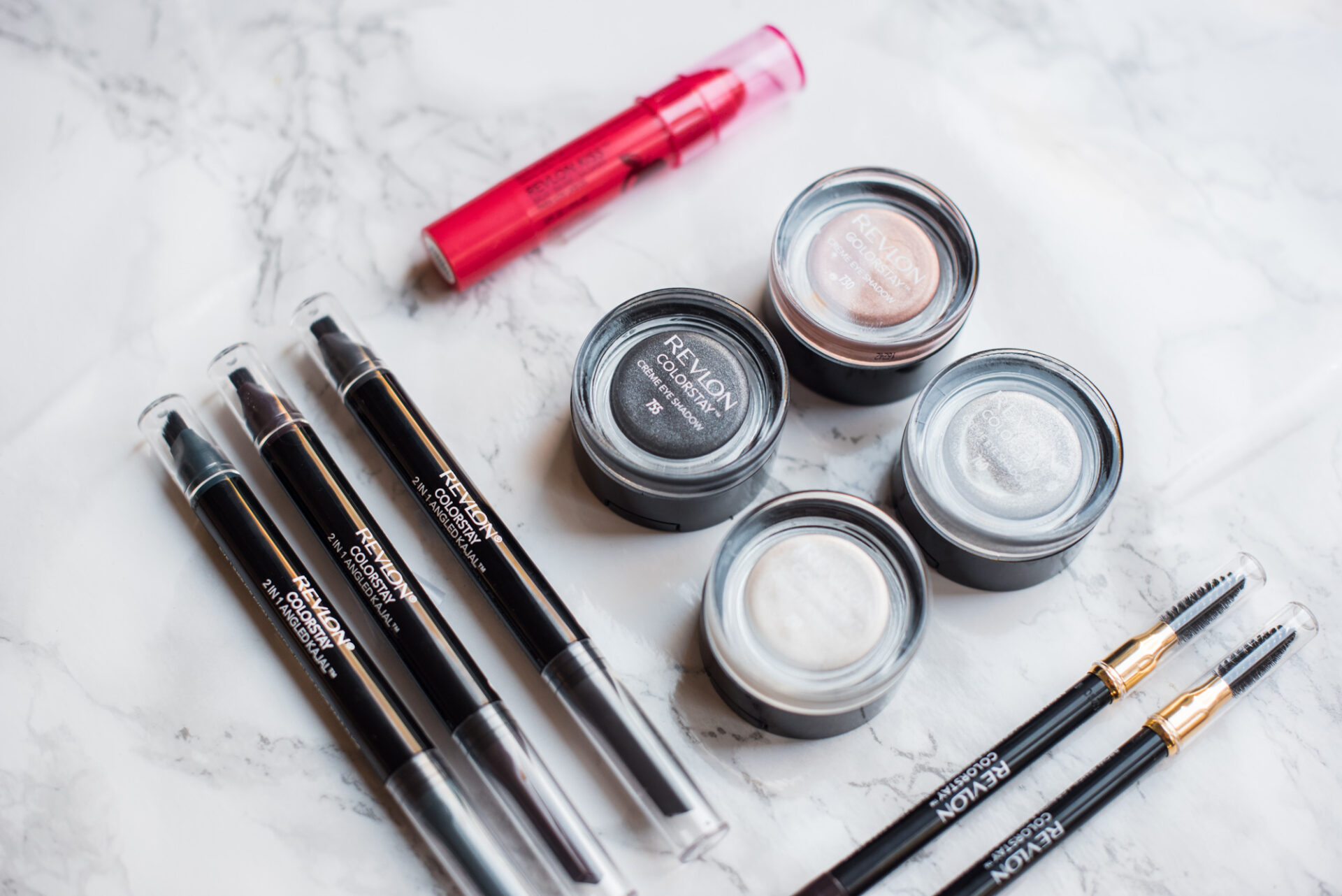 Now that we're transitioning from Fall into Winter, I wanted to create an easy, everyday look that any woman can do in 10 minutes or less. I partnered with Revlon to create this look using their New ColorStay™ Eye Collection and new Revlon Kiss™ Balms.
Brows: This is the first thing I check off my list when doing my eye makeup. Using Revlon's ColorStay™ Brow Pencil in Soft Brown I start at the base of my brows and work my way out. This brow pencil has an angled tip, which helps for quicker, smoother application. The formula is waterproof and lasts up to 24 hours, which is a major bonus for me. There's nothing I hate more than my brows wearing off throughout the day. Once I'm done filling in and defining, I use the attached spoolie brush to work the product through my brows. This allows for a more natural, even look.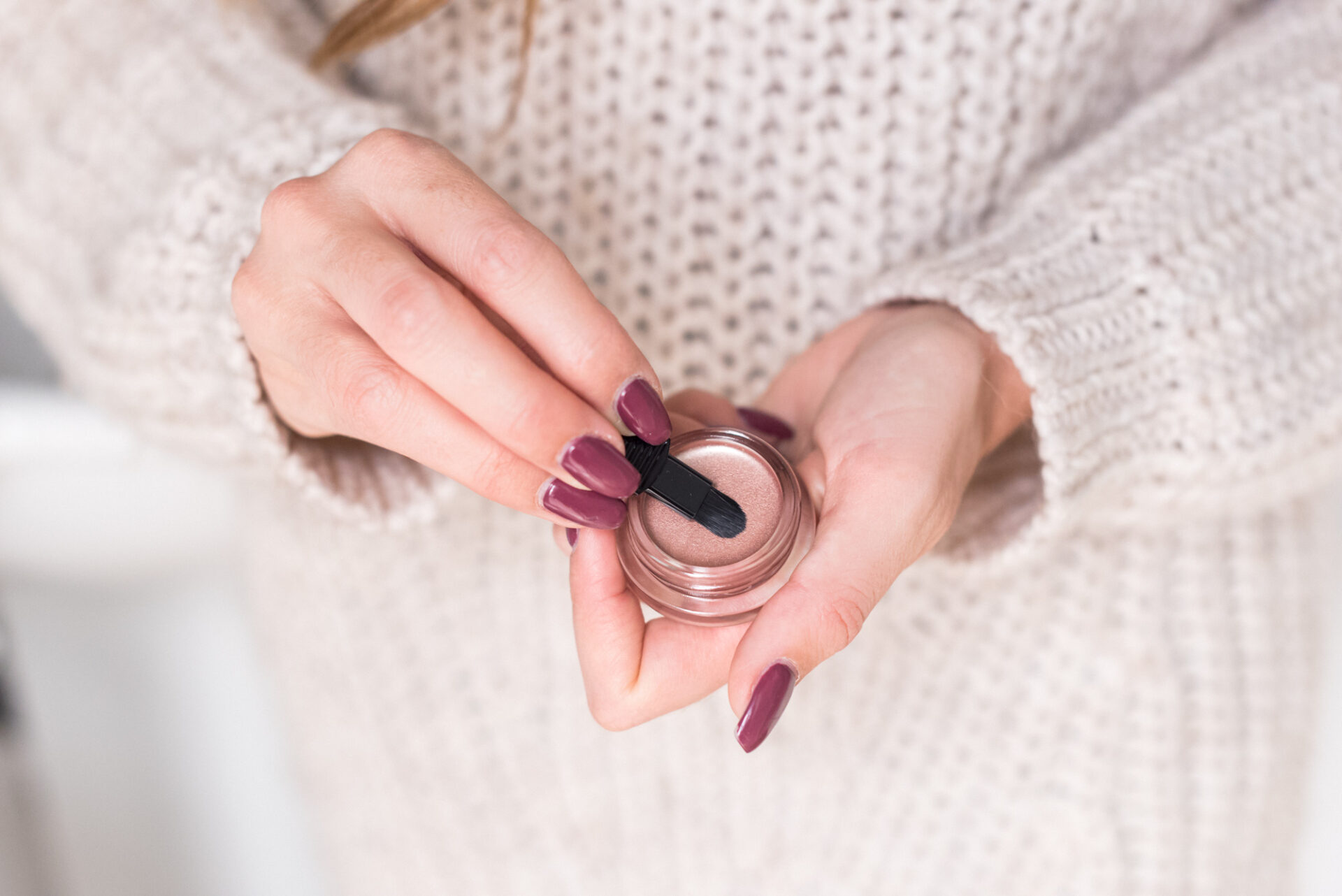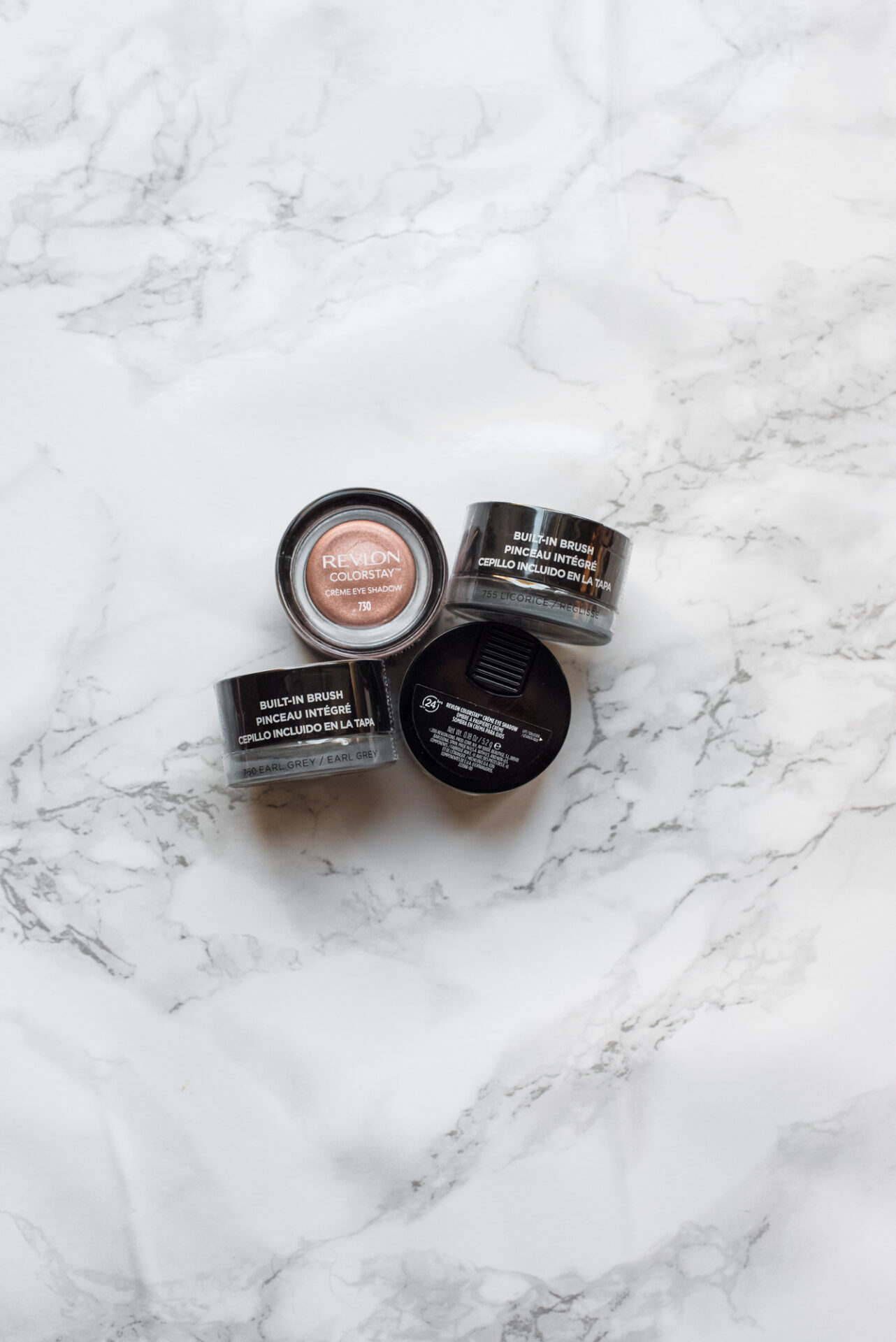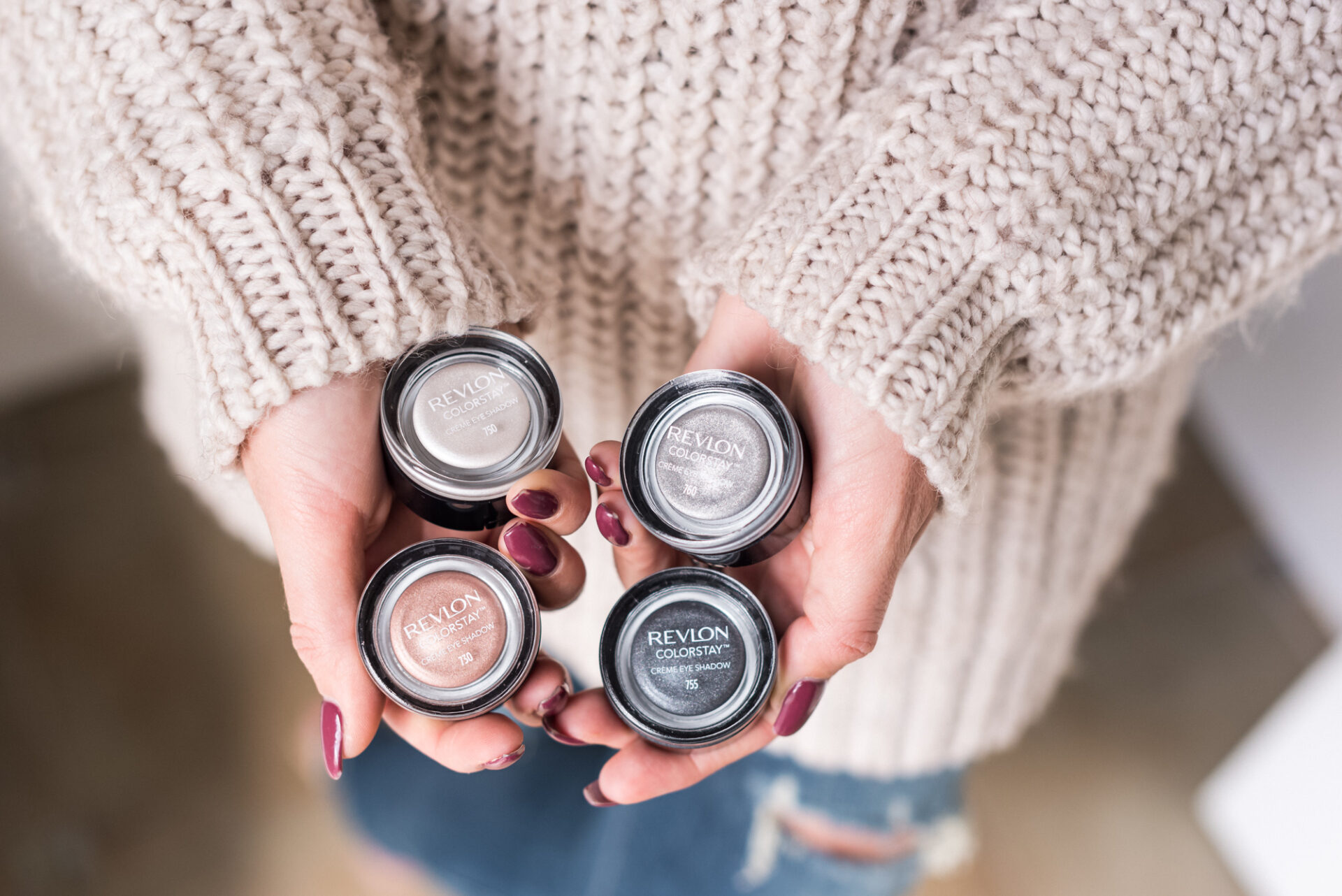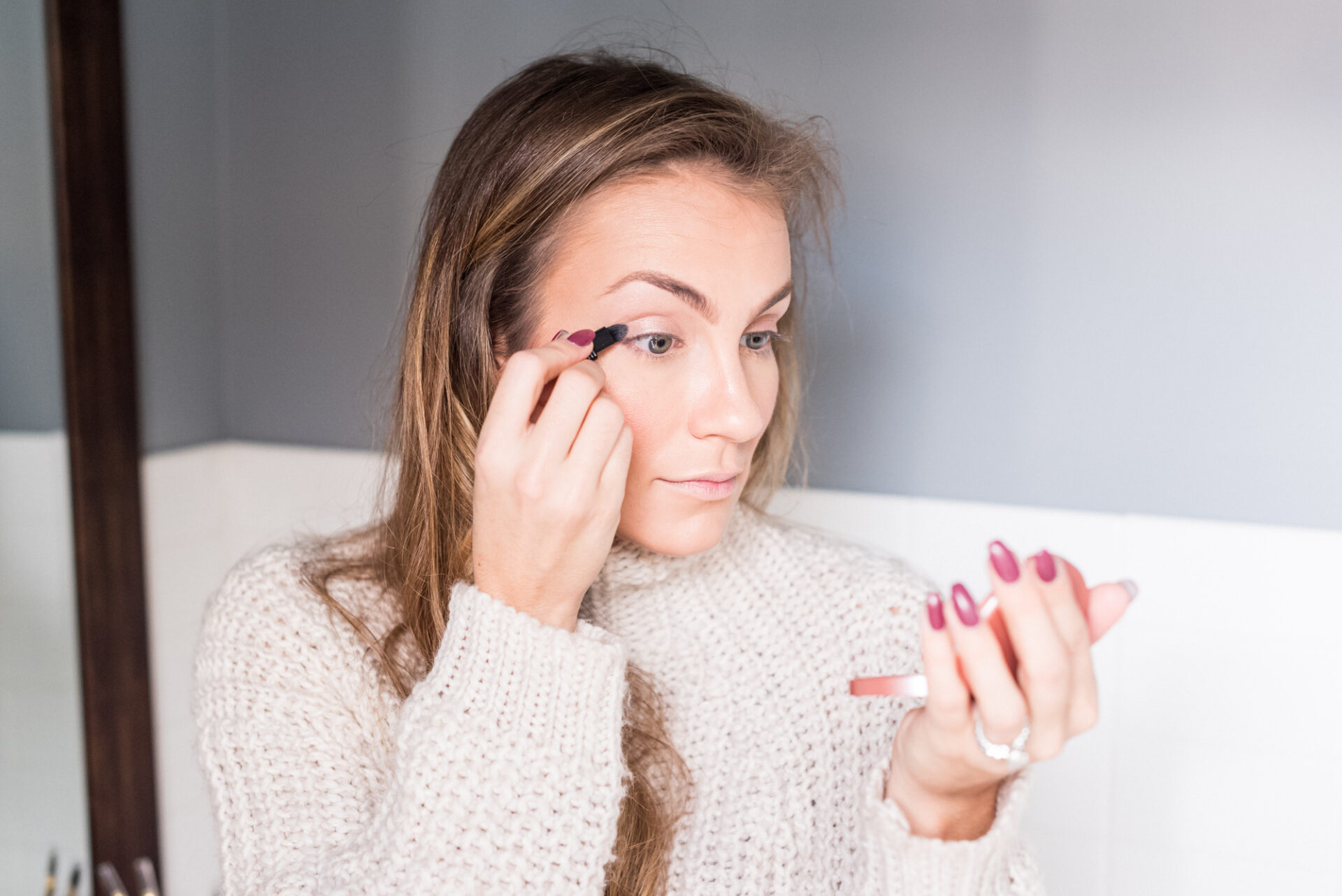 Eye Shadow: I started off by applying the Praline Revlon ColorStay™ Crème Eye Shadow with the built-in, tri-tip brush on my lid and worked the shade up into my crease. Then I applied the Vanilla Revlon ColorStay™ Crème Eye Shadow to my brow bone to add a gorgeous highlight. These cream shadows are waterproof, glide on super smooth and are long lasting, up to 24 hours. They can be used as an eye shadow base or worn alone, like I did in this look, as they provide gorgeous color payoff. Each ColorStay Crème Eye Shadow includes a built-in brush which makes application a breeze for women like me, who are always on the go.
PS- These cream shadows also double as a stunning highlighter for under the brow, especially the Vanilla shade.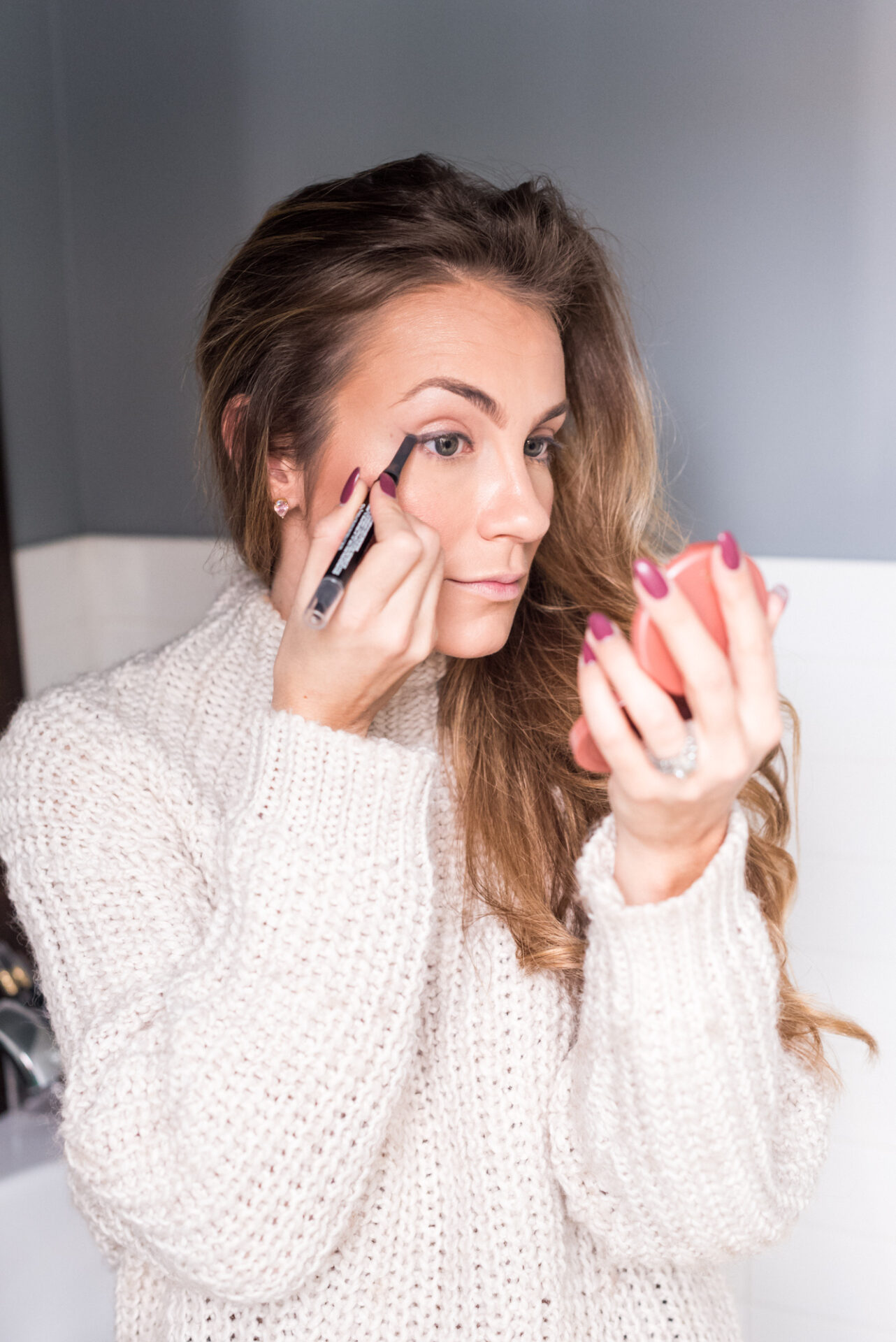 Eyeliner: Using the Revlon ColorStay 2 in 1 Angled Kajal™ Liner in Graphite. I created a soft yet sultry cat eye. This eyeliner is amazing because it takes the stress out of application. How? Because this liner has an angled tip, which allows for straighter, smoother application. It also has an attached smudger brush to easily create a smoky eye. I simply applied the liner beginning at the inside corner of my eyelid and worked my way out, creating a wing. I kept my liner thin on the inside then built the thickness gradually moving outward. Then I used the smudger brush to smoke out the liner for a sexy cat eye. This formula is waterproof, which makes it double as a long-lasting liner that goes on smoother than traditional liner. Last, I applied two coats of Revlon's Ultimate All-In-One mascara.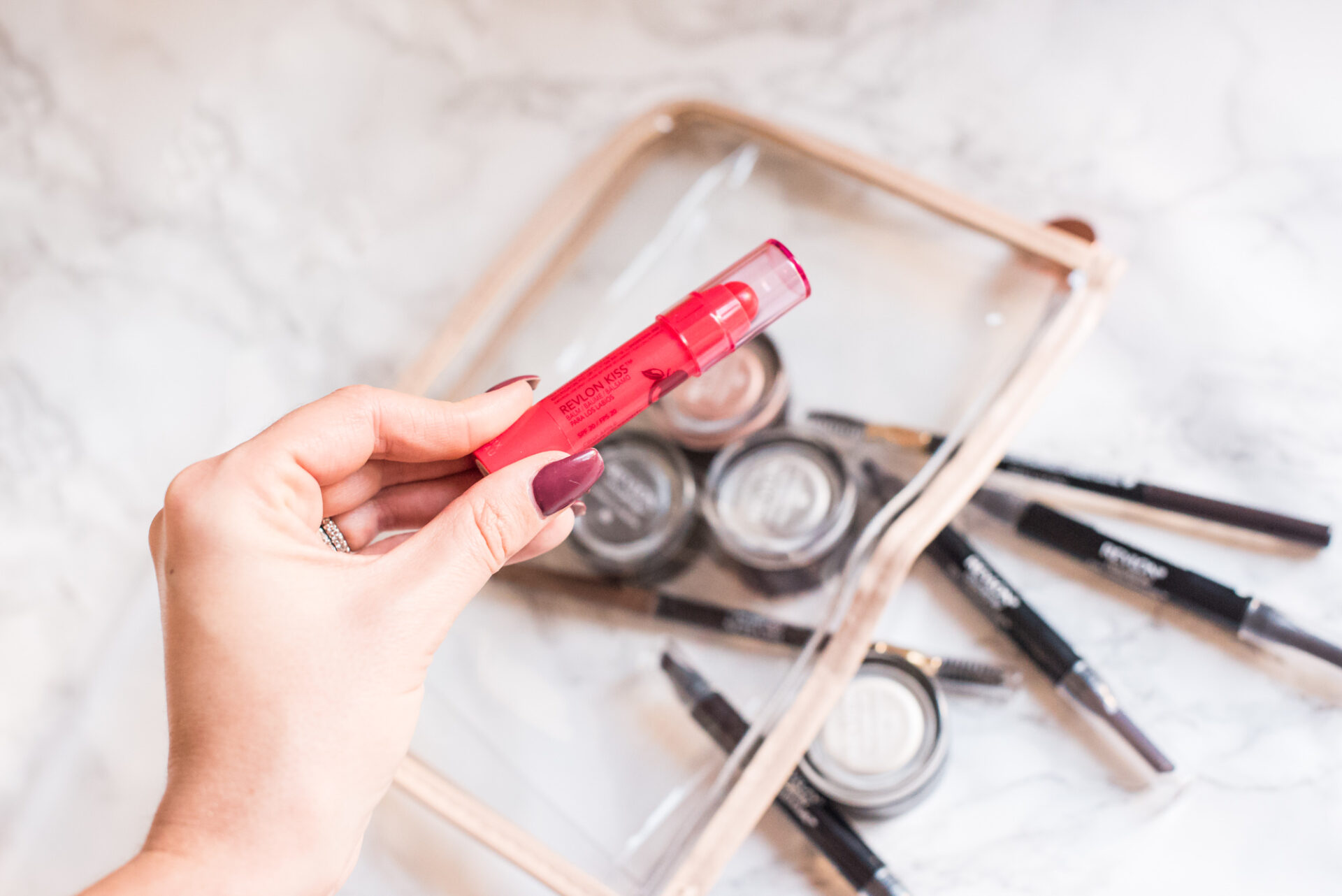 Since this is a daytime look, I paired my soft cat eye with a red tinted lip. I applied the Revlon Kiss™ Balm in Crisp Apple. In Fall and Winter, my lips tend to dry out, so this super hydrating formula is exactly what I need. The natural fruit oils make this the best smelling lip crayon I've ever used… I'm not even exaggerating. The juicy colors provide a gorgeous tint to your lips that will pair with so many different makeup looks, or a no-makeup makeup look. Plus they have SPF 20! I want to collect all 6 shades just to smell delicious and make my husband want to kiss me all day long… Now I get why they're named Kiss Balms, lol!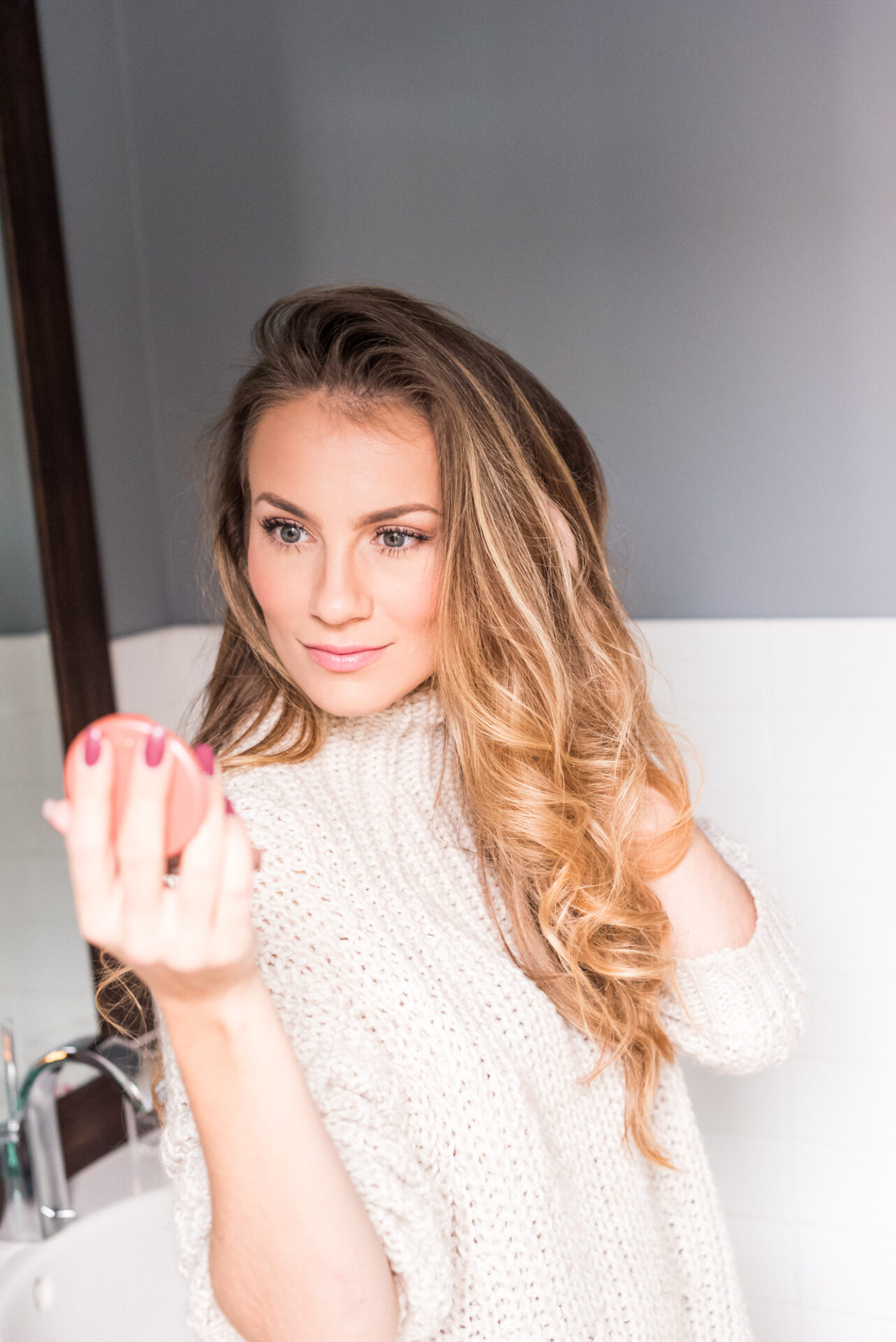 The finished look is perfect for daytime: work, school, whatever! Kick it up a notch (and turn some heads!) for nighttime by smoking out your lower lash line with the ColorStay™ Kajal Liner in Fig or Evergreen.
Leave a comment below and let me know if this is a look you would wear for daytime!
This post is sponsored by Revlon through their partnership with POPSUGAR Select. While I was compensated to write about Revlon, all thoughts and opinions expressed are my own.