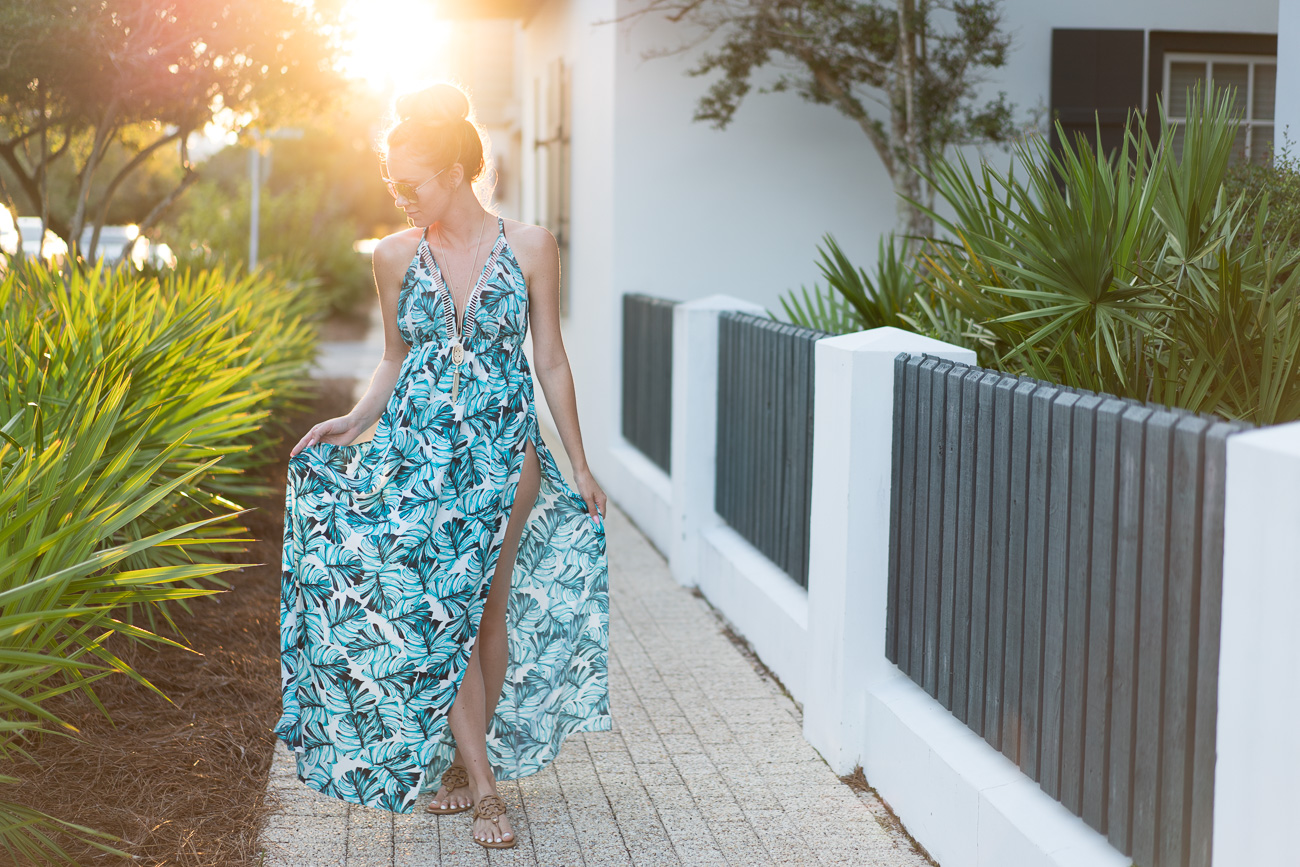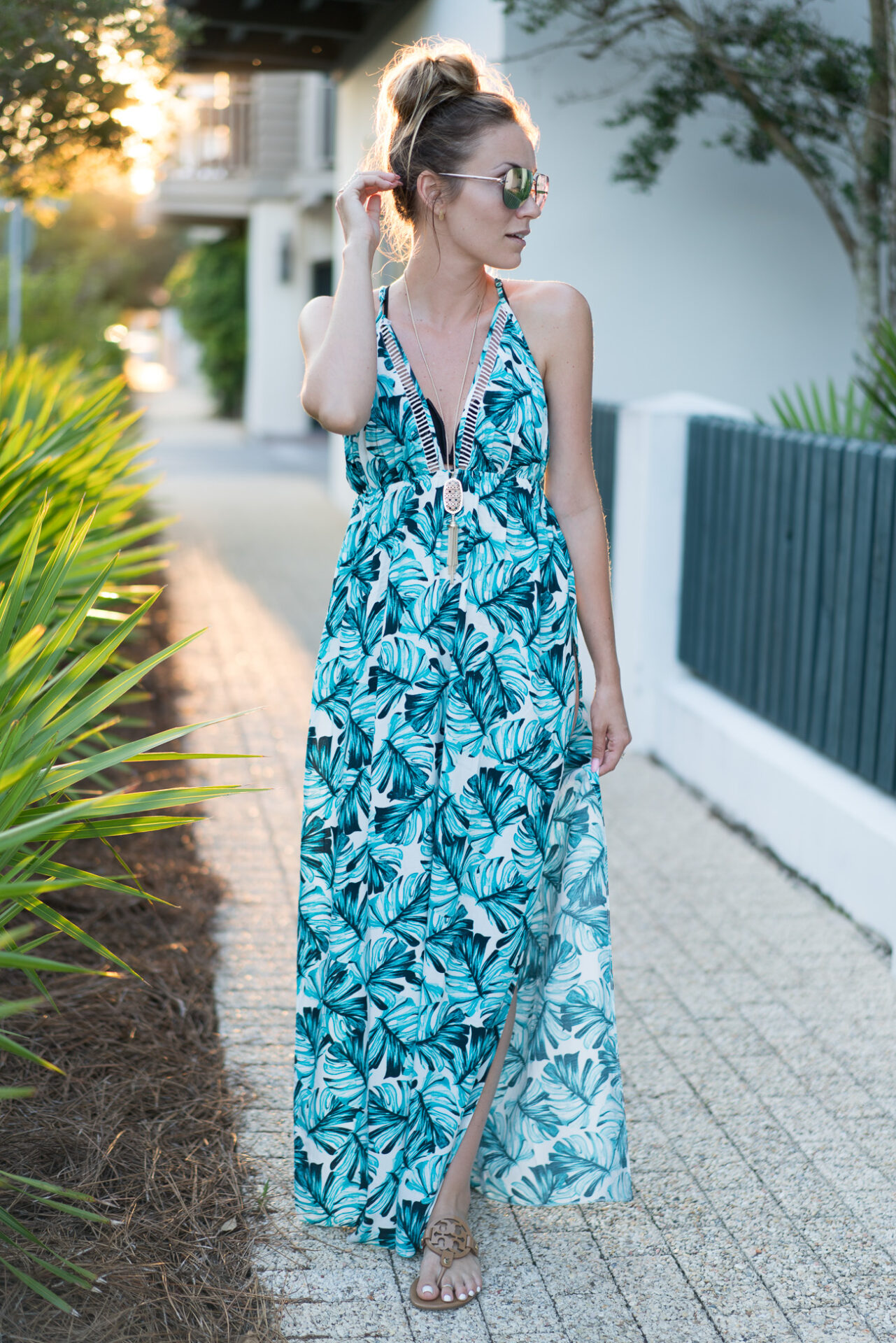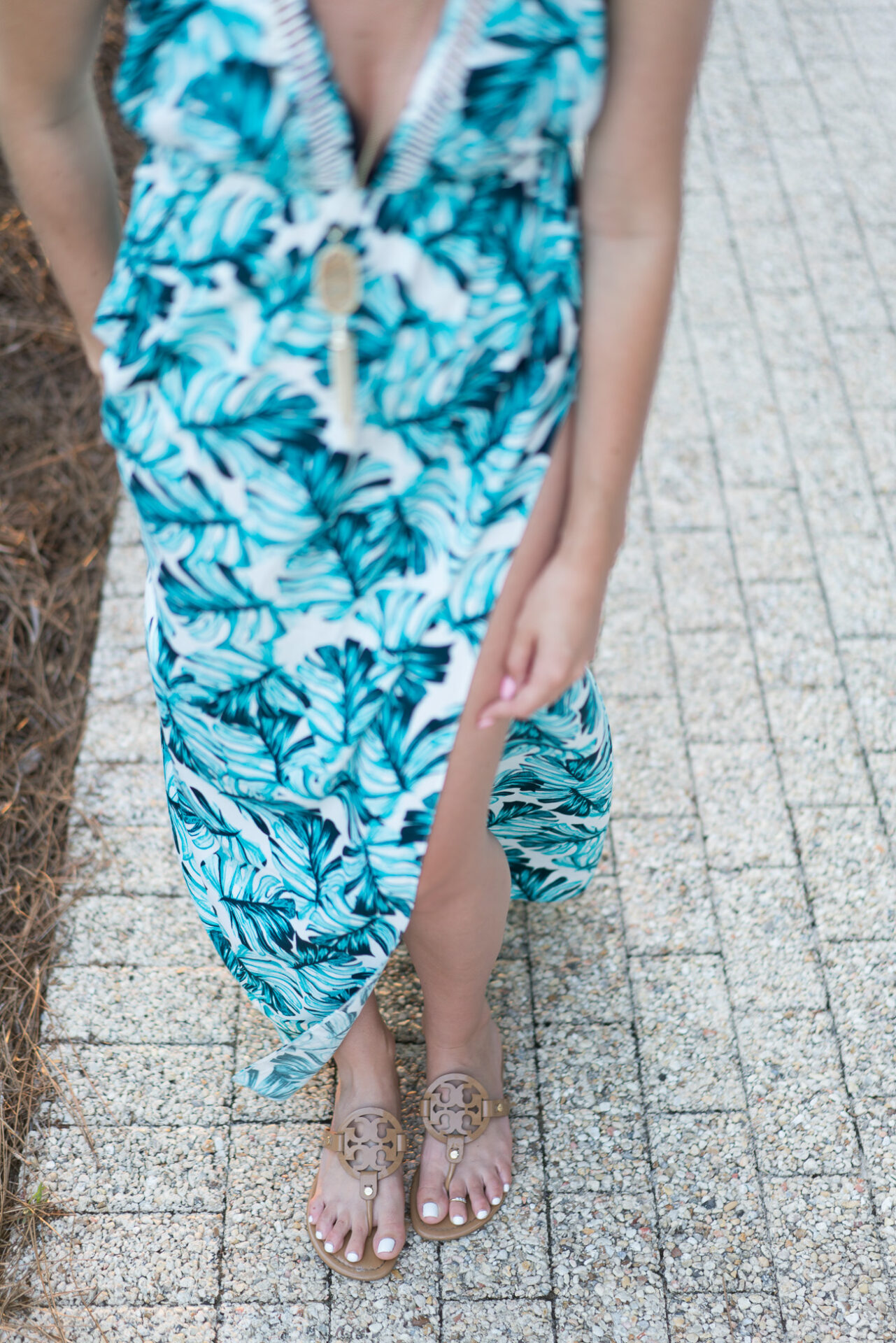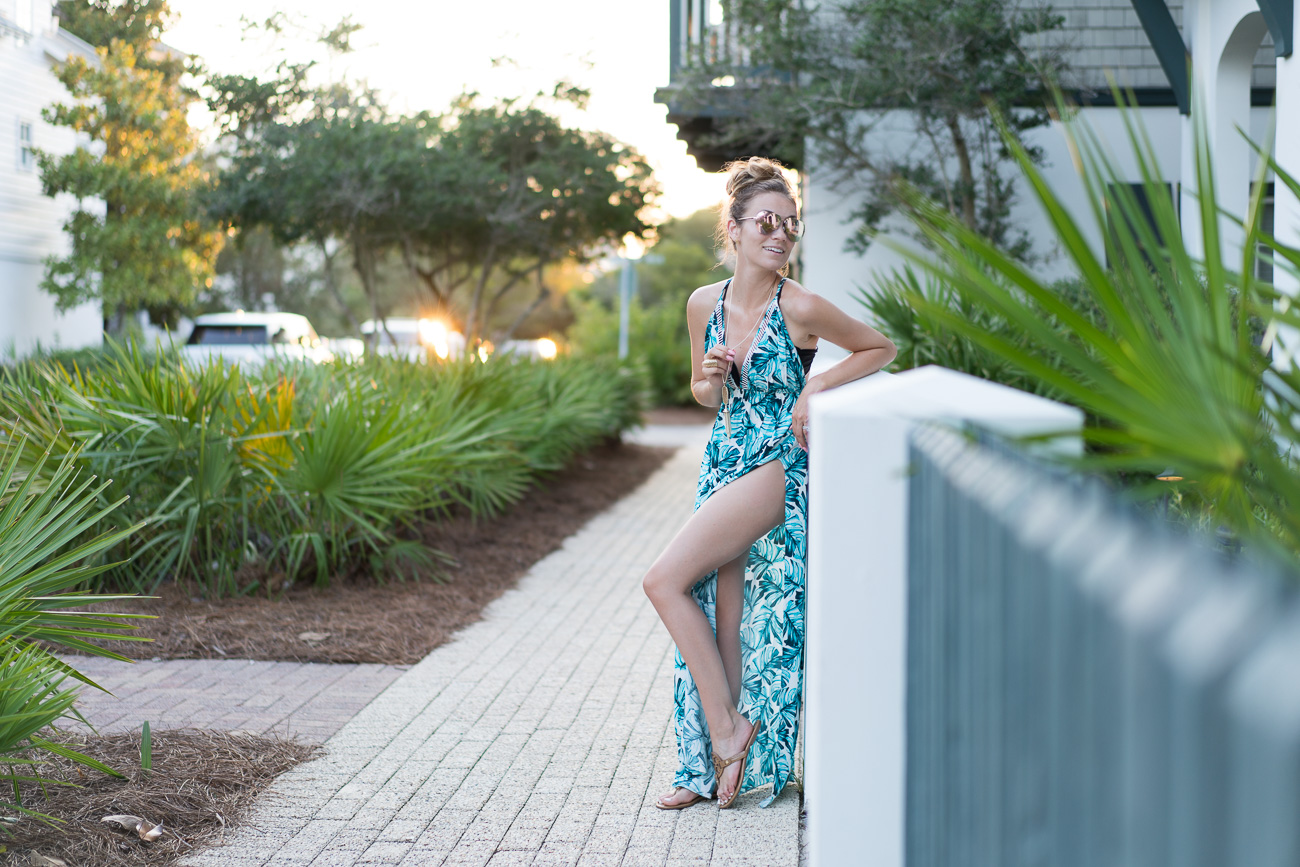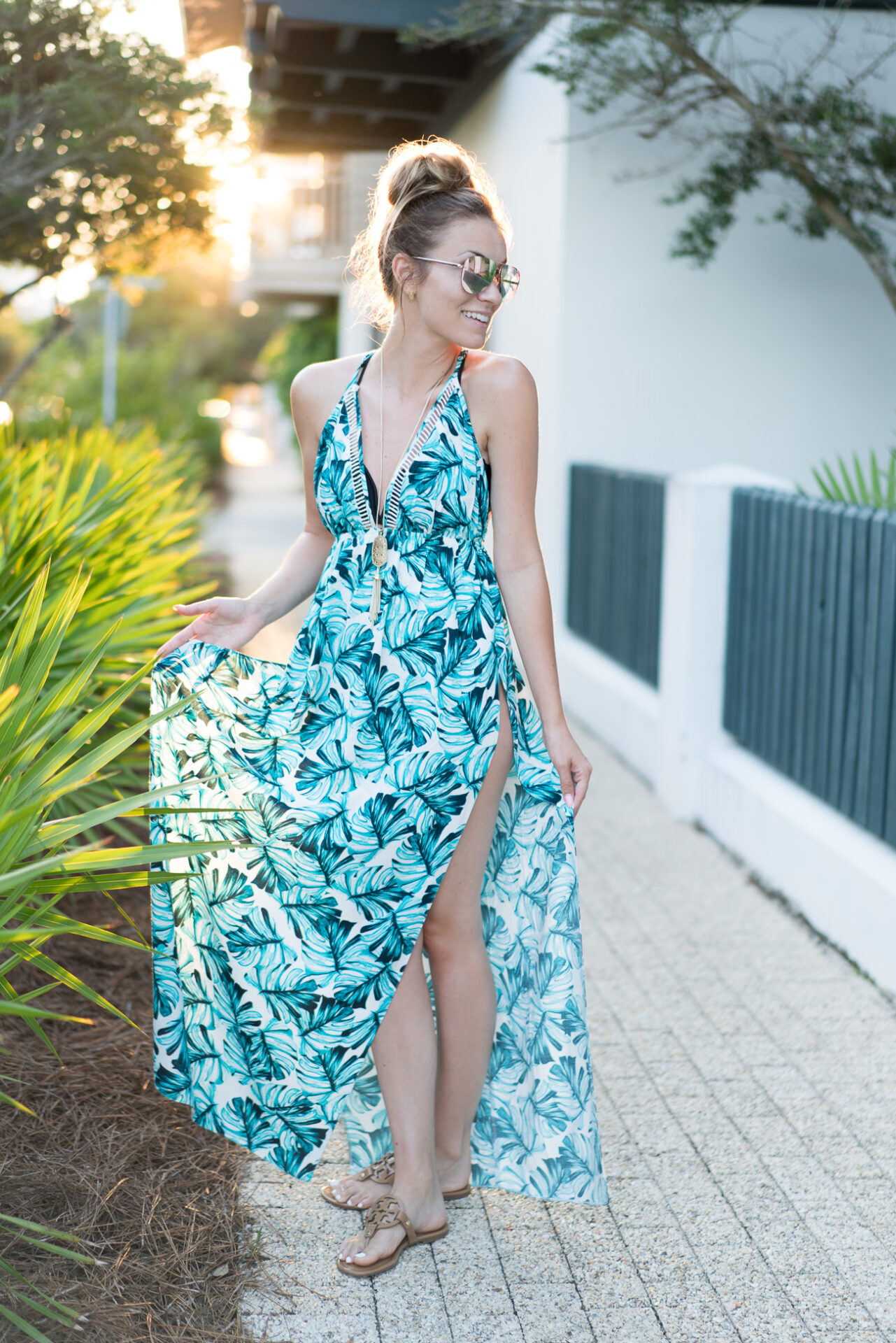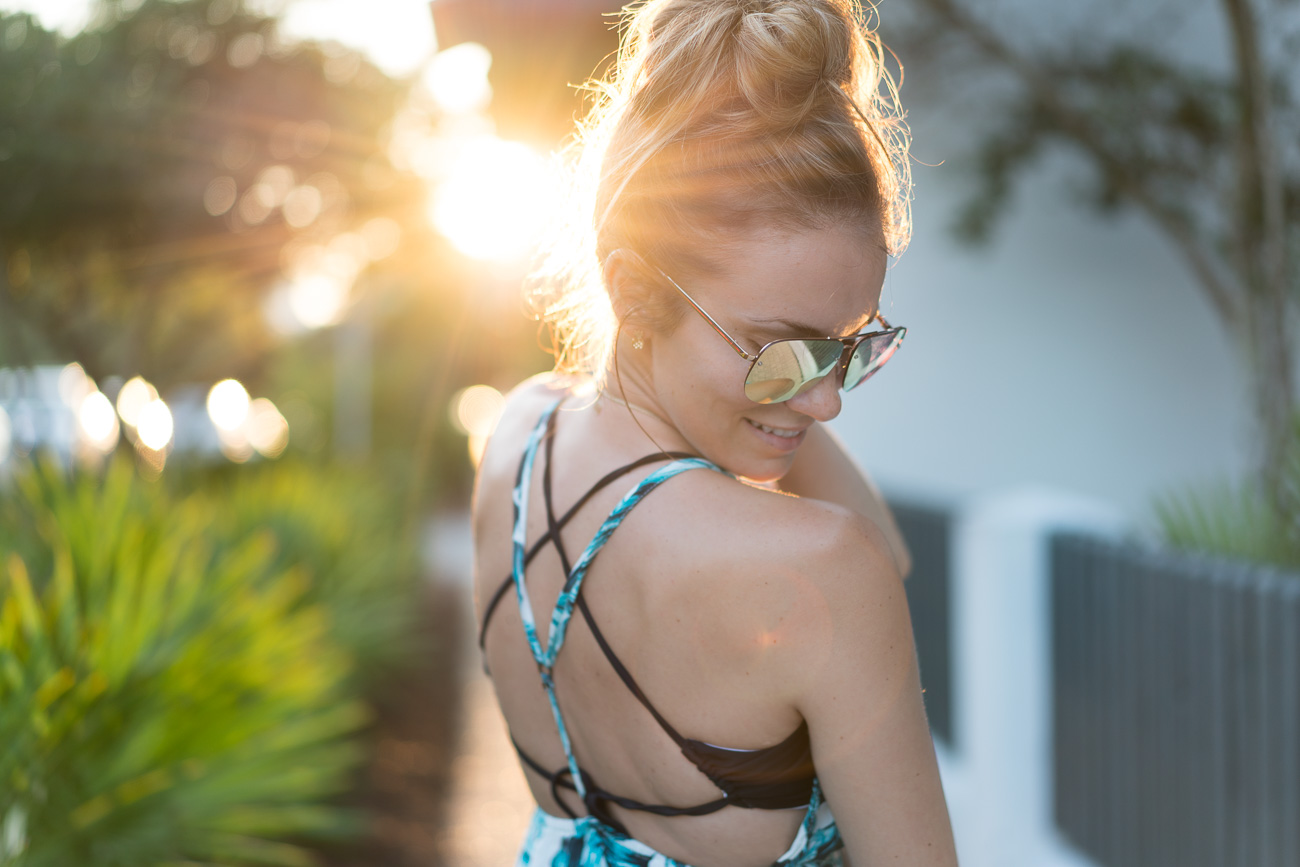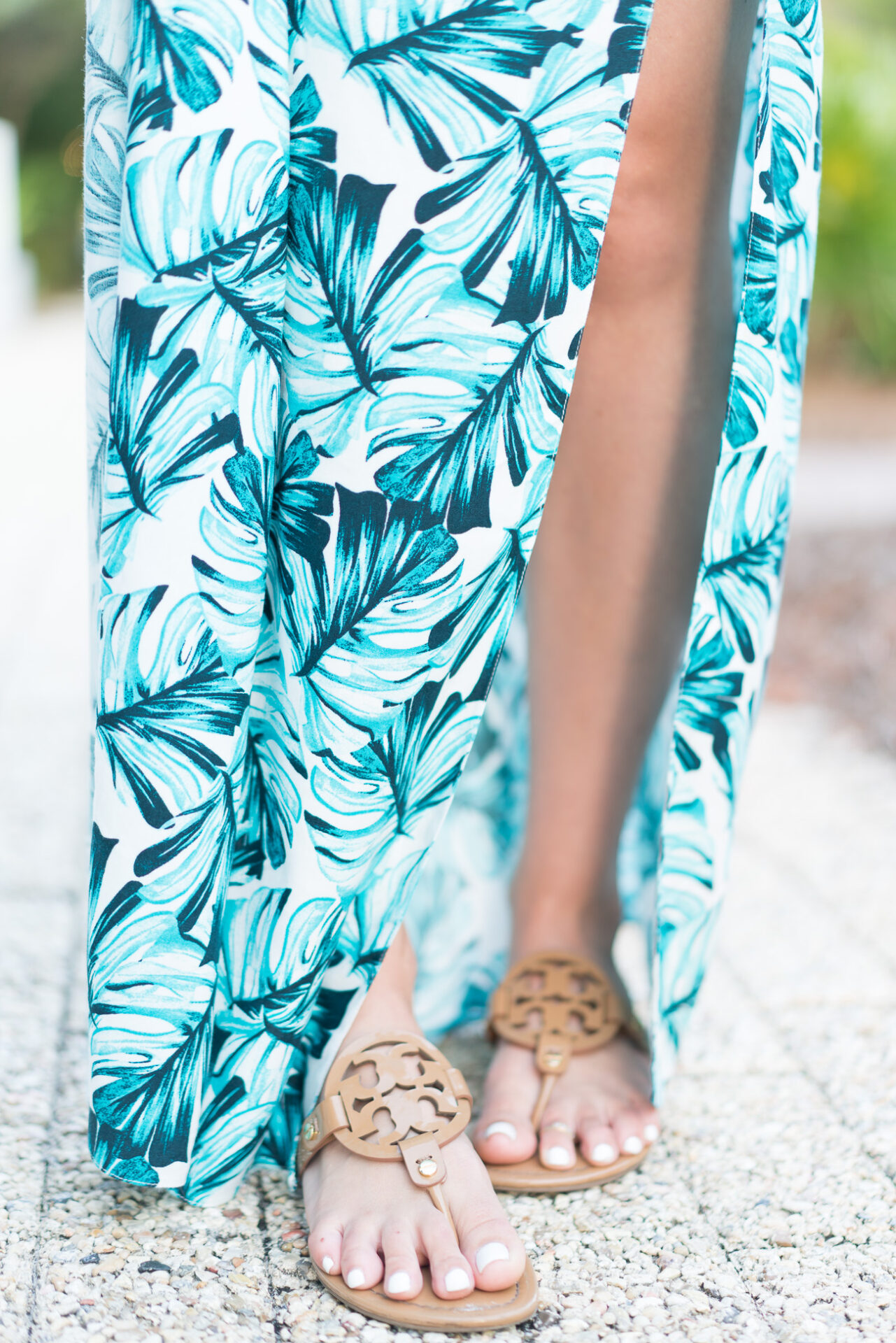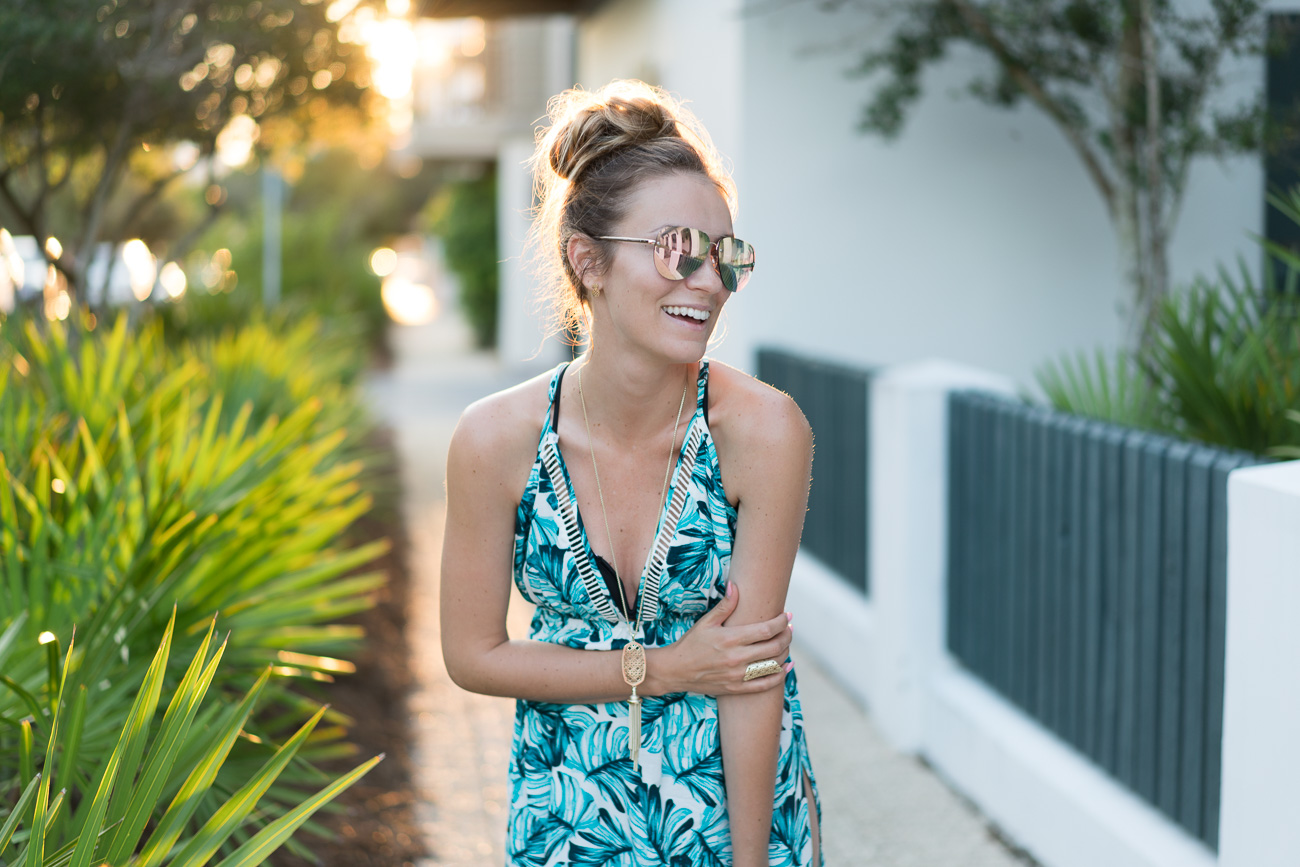 Man, have I missed y'all! In case you didn't see, we were in Ohio for 13 days and now we're in Florida vacationing. It was a very long past two weeks and our vacation was much needed with the changes we have coming up. I'll do a post soon about everything we've gone through and the journey we're about to embark on. For now, let's keep things light since it's the Fourth of July!
We're staying on 30A which is on the Florida Panhandle. It's easily my favorite beach town(s) in the world. I'm planning on doing a full vacation recap and review of the different restaurants, our accomodations and things to do, so stay tuned for that.
Today's look is a swim coverup that is totally on trend with the whole palm leaf (or banana leaf) print trend. It's not a maxi dress (the slit is sky high!) but could be worn as a dress if you pair it with something underneath so you're not telling everyone your story when the wind blows the skirt up over your head, or when you sit down. It's currently ON SALE for 50% off, which makes it only $23, so grab one before it sells out!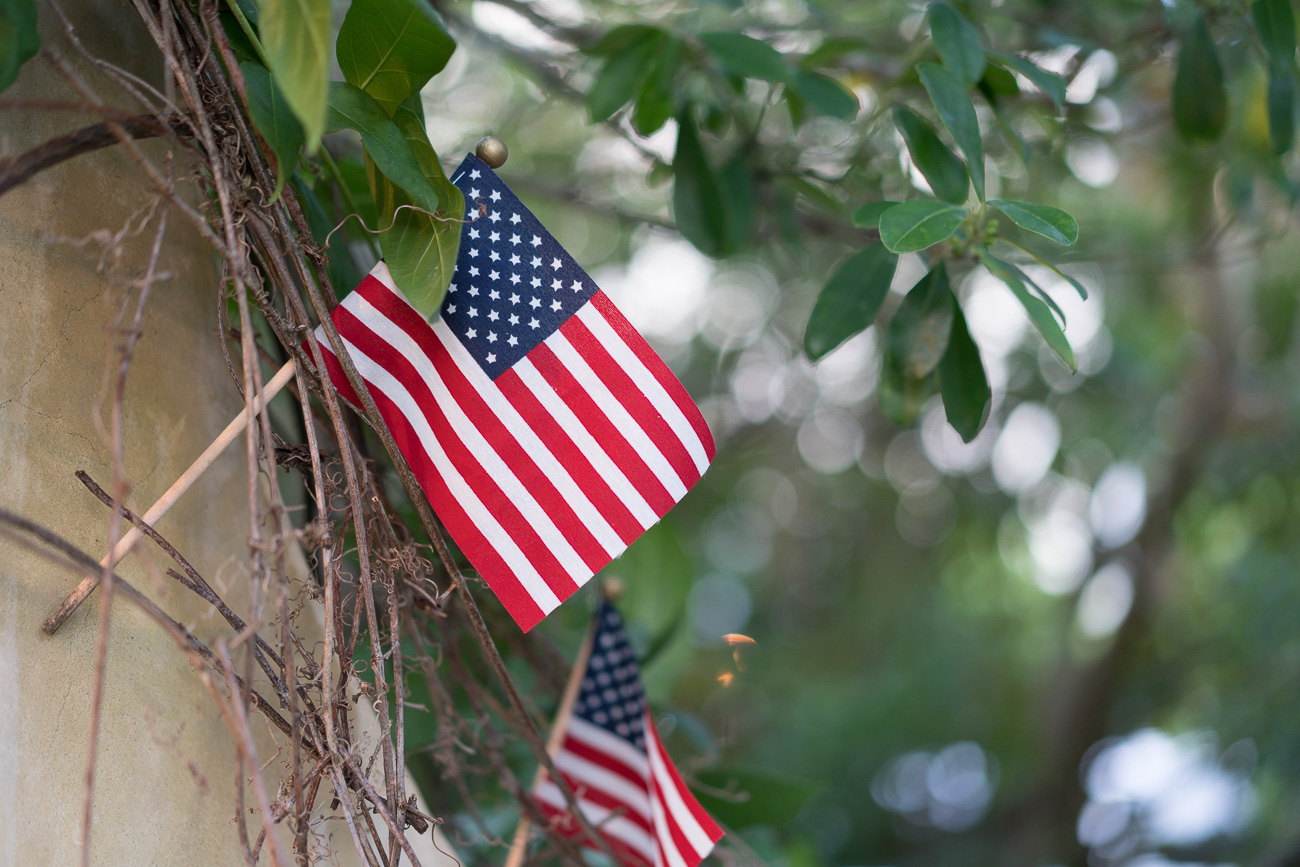 Fourth of July has always been a fun holiday in my family because it's summertime! In Ohio, the colder month holidays were great, but the summer holidays couldn't be beat. You get such a short few months of good weather, so we fully lived every moment of summer. We would usually spend the 4th swimming at my Uncle's house and watch him set off fireworks. It was the best because he would laugh and laugh the whole time he set them off, he got such a kick out of it… And you couldn't help but crack up laughing at him laughing, LOL!
Last year we were living in Mobile, AL for Matt's new movie USS Indianapolis Men of Courage, so we drove down to Seaside, FL for the day and that's where I got my first taste of 30A… I'll never look back! So here we are, one year later and back on 30A and loving it!
Let's be sure to take a minute to remember what the 4th of July is all about… It's our great country's birthday. We are so blessed with opportunities that others in the world will never know. Never take for granted the greatest gift our ancestors passed along through the generations, the gift of freedom. We're living in the land of free and the home of the brave.
---
ASOS Palm Print Lattice V Neck Maxi Beach Dress (ON SALE 50% OFF!); also love this palm print dress and this dress // KOA Swim Blazing Star Bikini // Tory Burch Miller Sandals in "Sand Patent" // Accessory Concierge Pineapple Stud Earrings // Kendra Scott Benning Pendant Necklace // Kendra Scott Boone Openwork Ring // Quay Australia Mirrored Aviator Sunglasses
Sizing Info: Wearing dress in US size 2 (could have easily sized down to a size 0) and Tory Burch Sandals in US size 7.
Shop This July 4th Look:

More Palm Pieces: