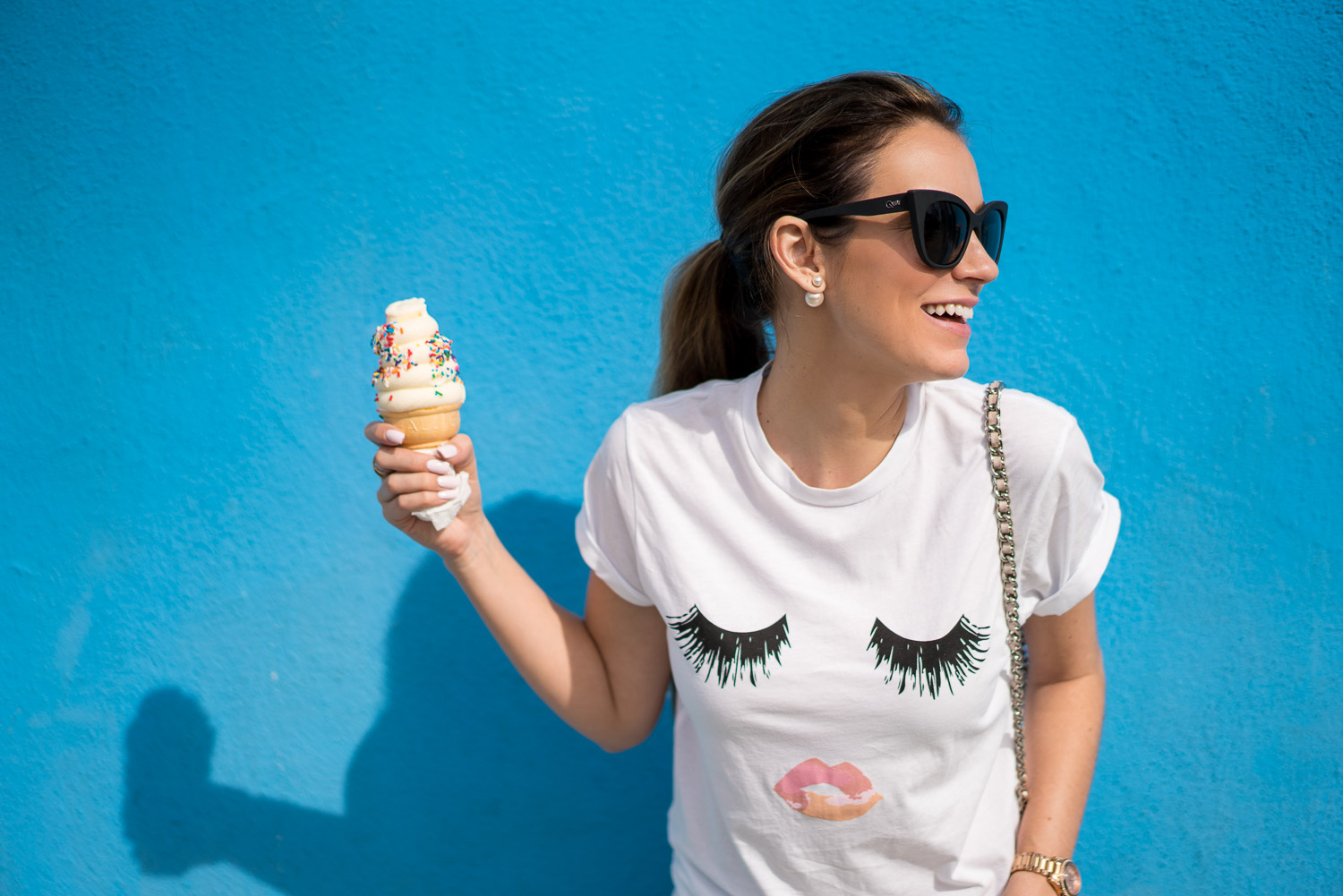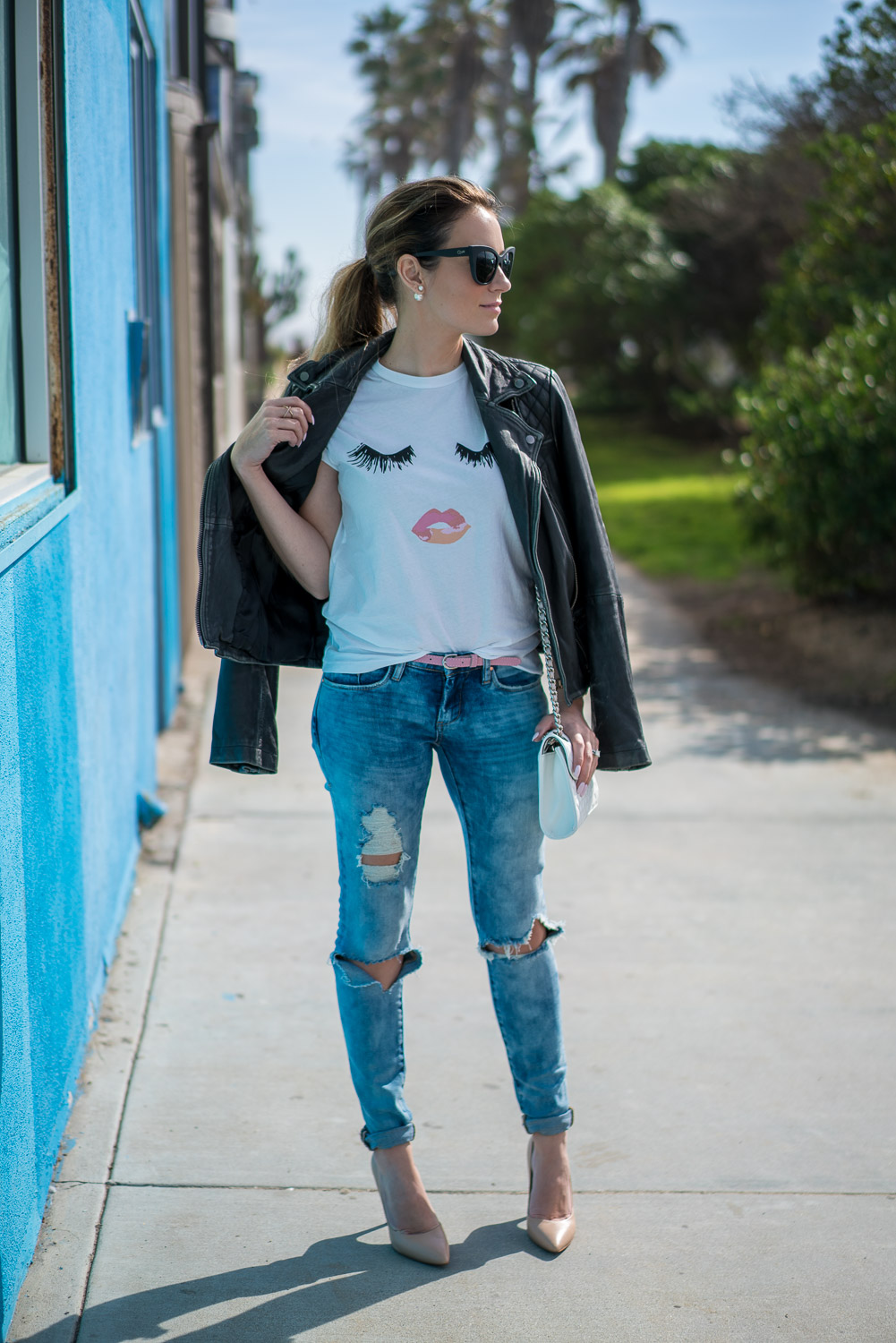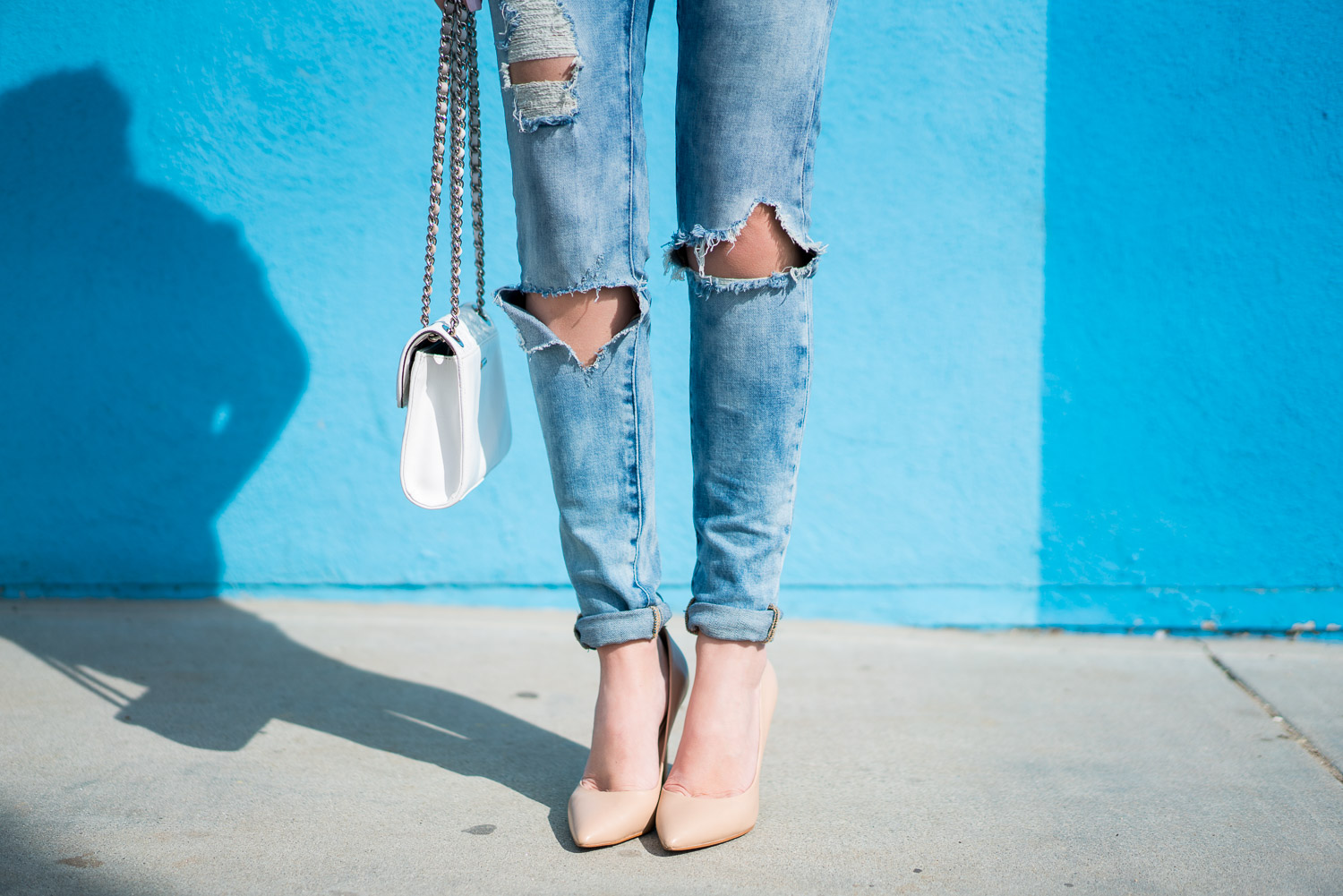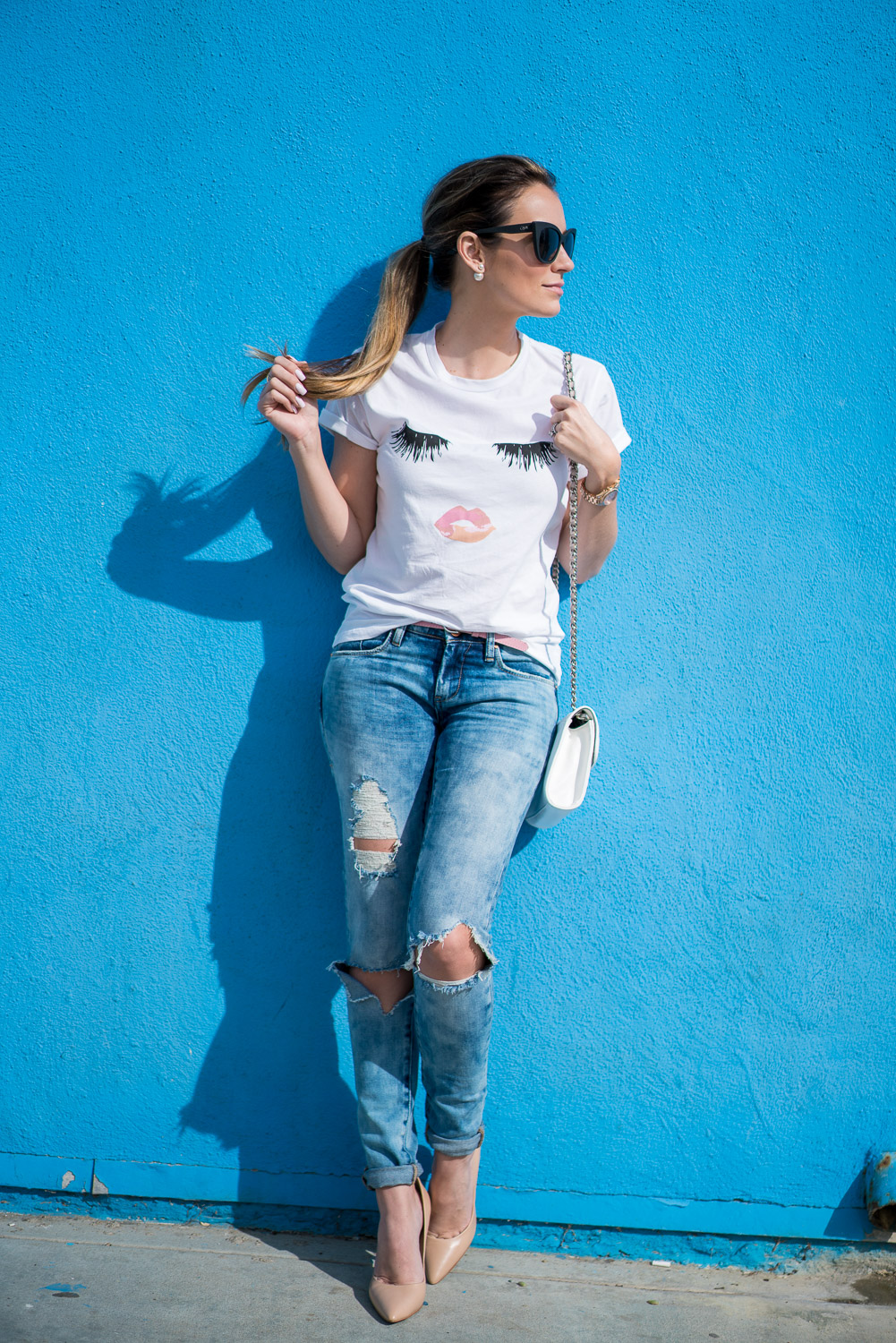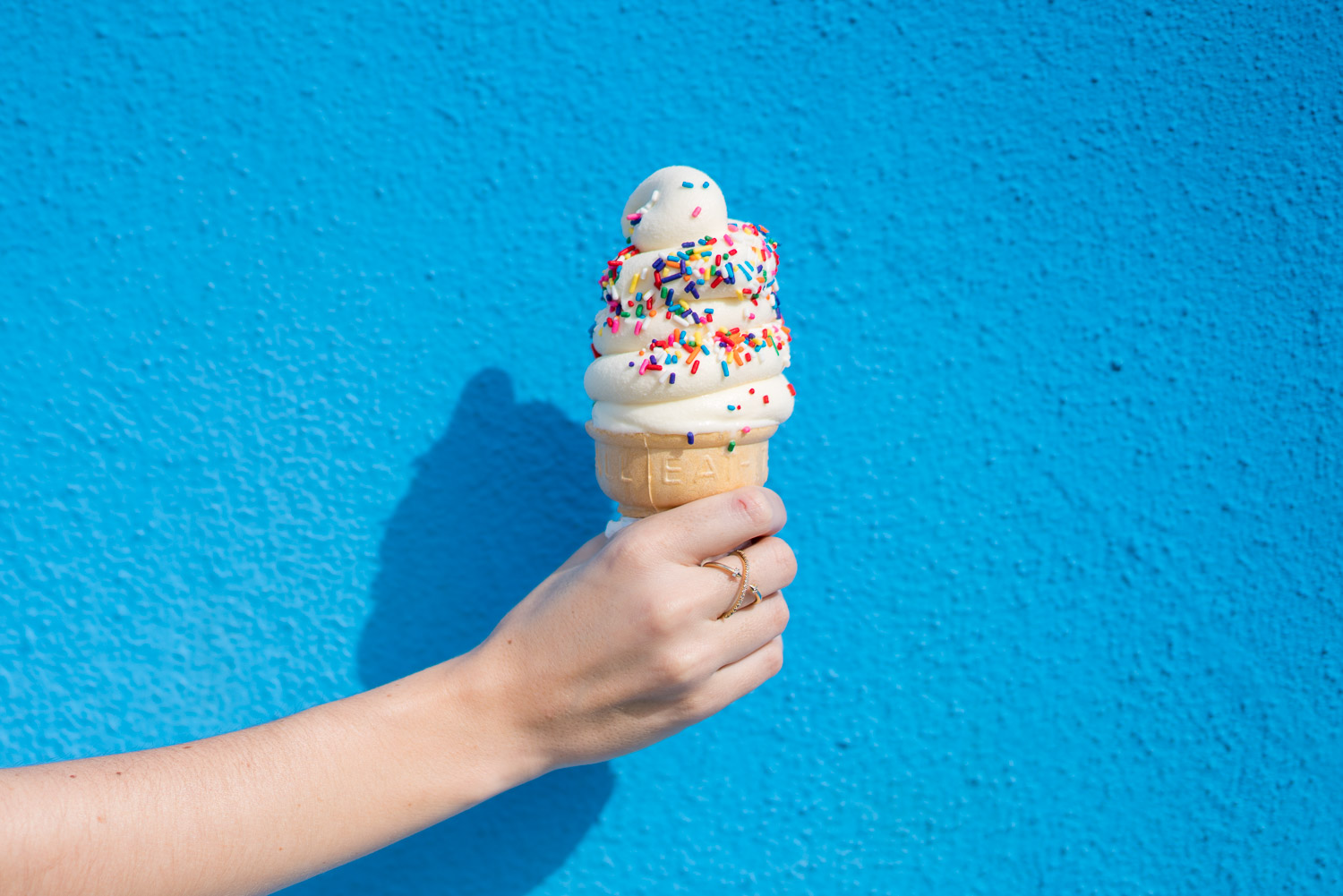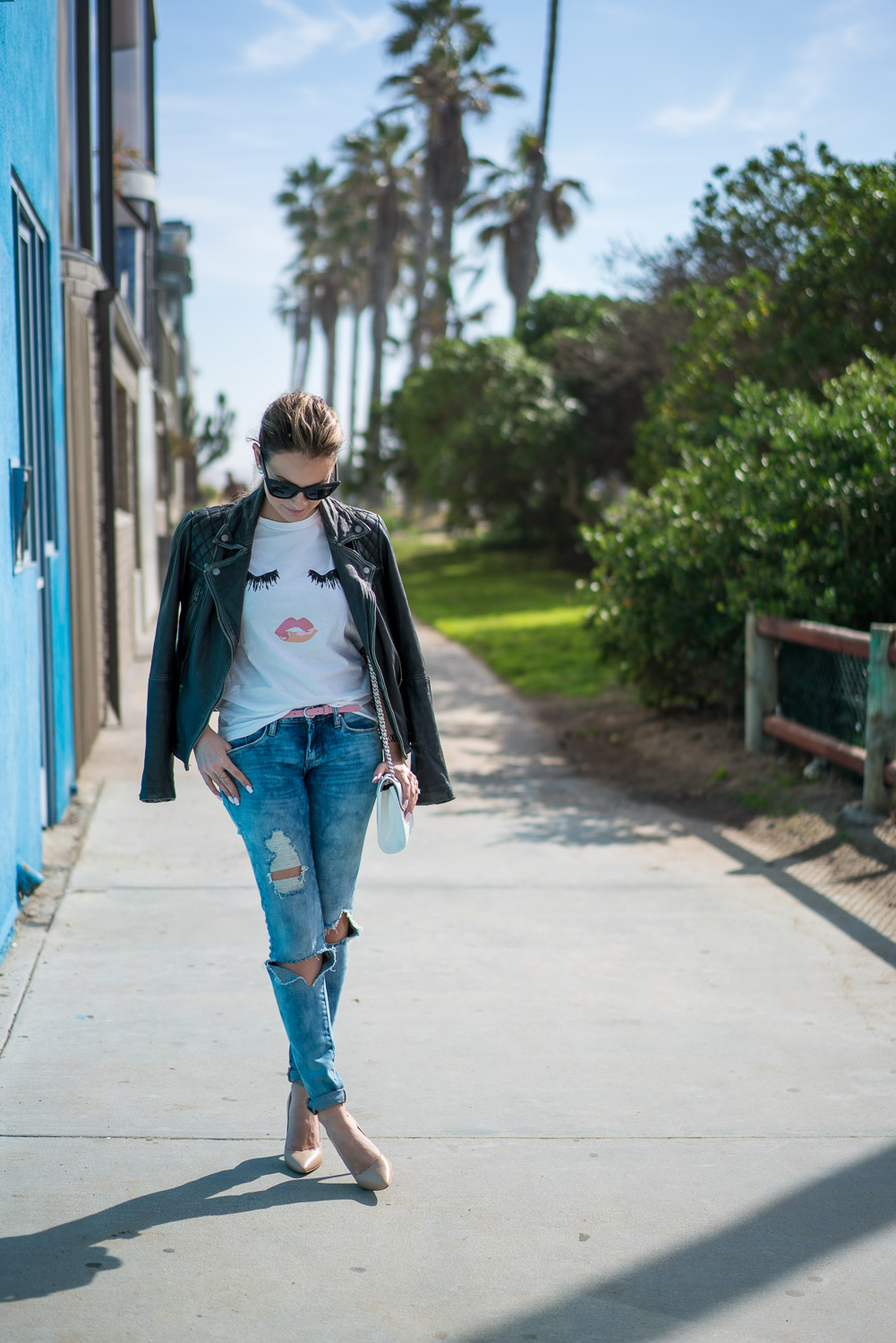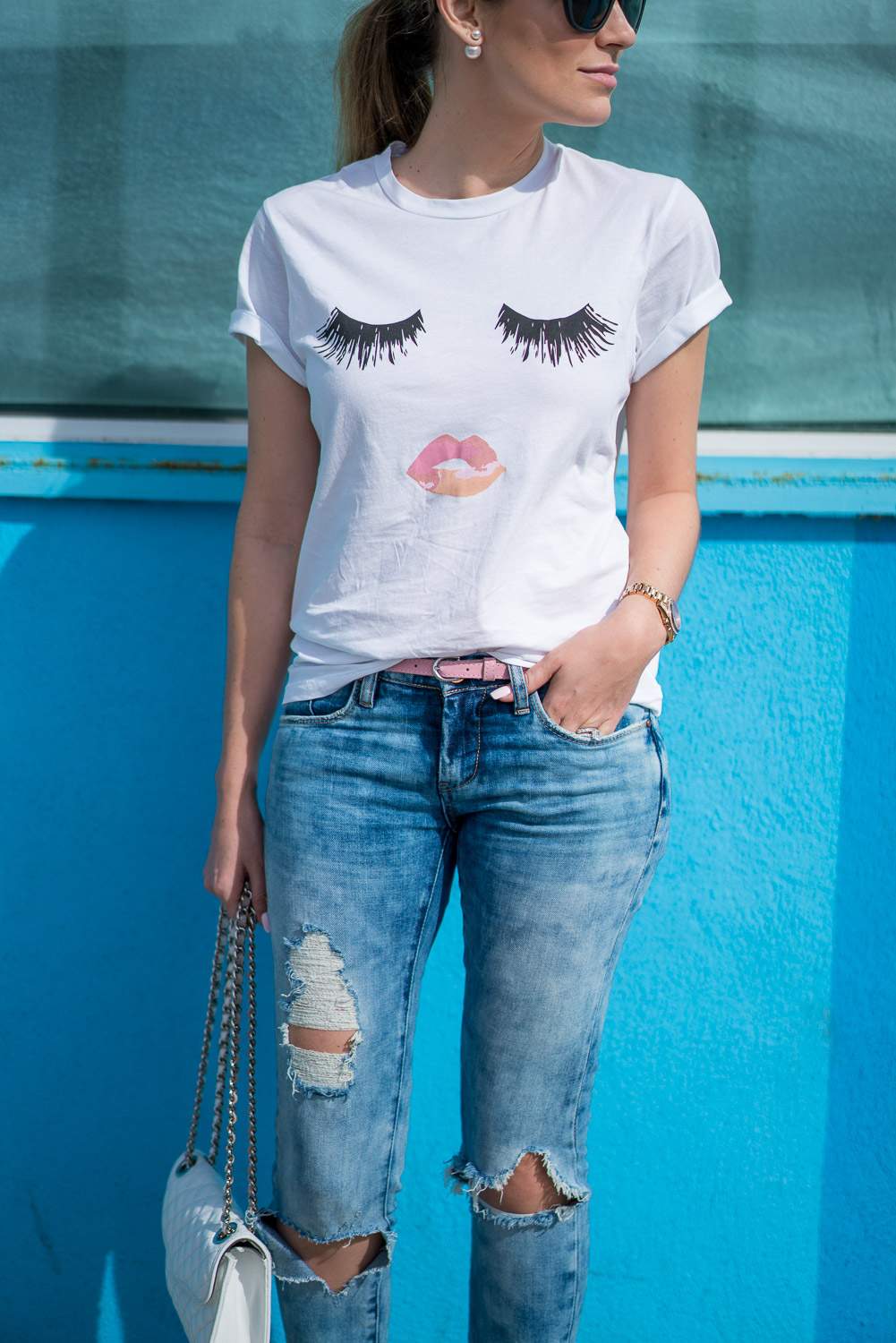 Even though we're technically in the middle of winter here in Southern California, we sometimes happen to have these amazing summer-esque days sprinkled in that we get to enjoy. This past Friday was was one of those days. My hubby and I spent the morning having brunch with an out-of-town cousin of mine in Marina Del Rey and decided to head up to Venice Beach and enjoy the sun for a bit. I posted a few snaps on my Snapchat (@angelalanter) of the boardwalk and the beach, but so many of my gorgeous girls just had to know about this cute little tee shirt I'm wearing. I've been eyeing this Lips & Lashes tee from Sincerely Jules (love her!) for months now, and finally pulled the trigger on it last week. It's positively darling, even more so in person (if that's even possible).
I want to touch on these jeans for a second. I wanted this particular pair of jeans for so long, and when I finally bought them, I was a little disappointed when they arrived… Here's why: they're so incredibly acid washed. I feel like photos don't do the acid wash justice, the severity of the acid stains is played down by the camera, which is why I didn't realize how extreme the coloring was while shopping them online. If you're an acid wash fan, then you'll love these! If not, please be sure to check them out in store before buying.
What I'm Wearing:
Sincerely Jules Lips & Lashes Tee // BLANKNYC Good Vibes Distressed Skinny Jeans (Medium Wash Blue) // AllSaints Cargo Leather Jacket // Style & Co. Blush Thin Belt (similar) // Rebecca Minkoff Mini Love Convertible Cross Body Bag // Charles David Pact Pumps // Quay Australia Cat Eye Sunnies (similar) // ILY Couture Dual Pearl Studs (ON SALE! ONLY $5!) // Michael Kors Rose Gold Watch // BP. Rhinestone Crossover Ring // OPI Nail Polish Hello Kitty Collection in "Let's Be Friends"
****Sizing Info: Wearing lips an lashes tee in size XS, skinny jeans in size 26 and heels in US size 7.
Shop This Look: