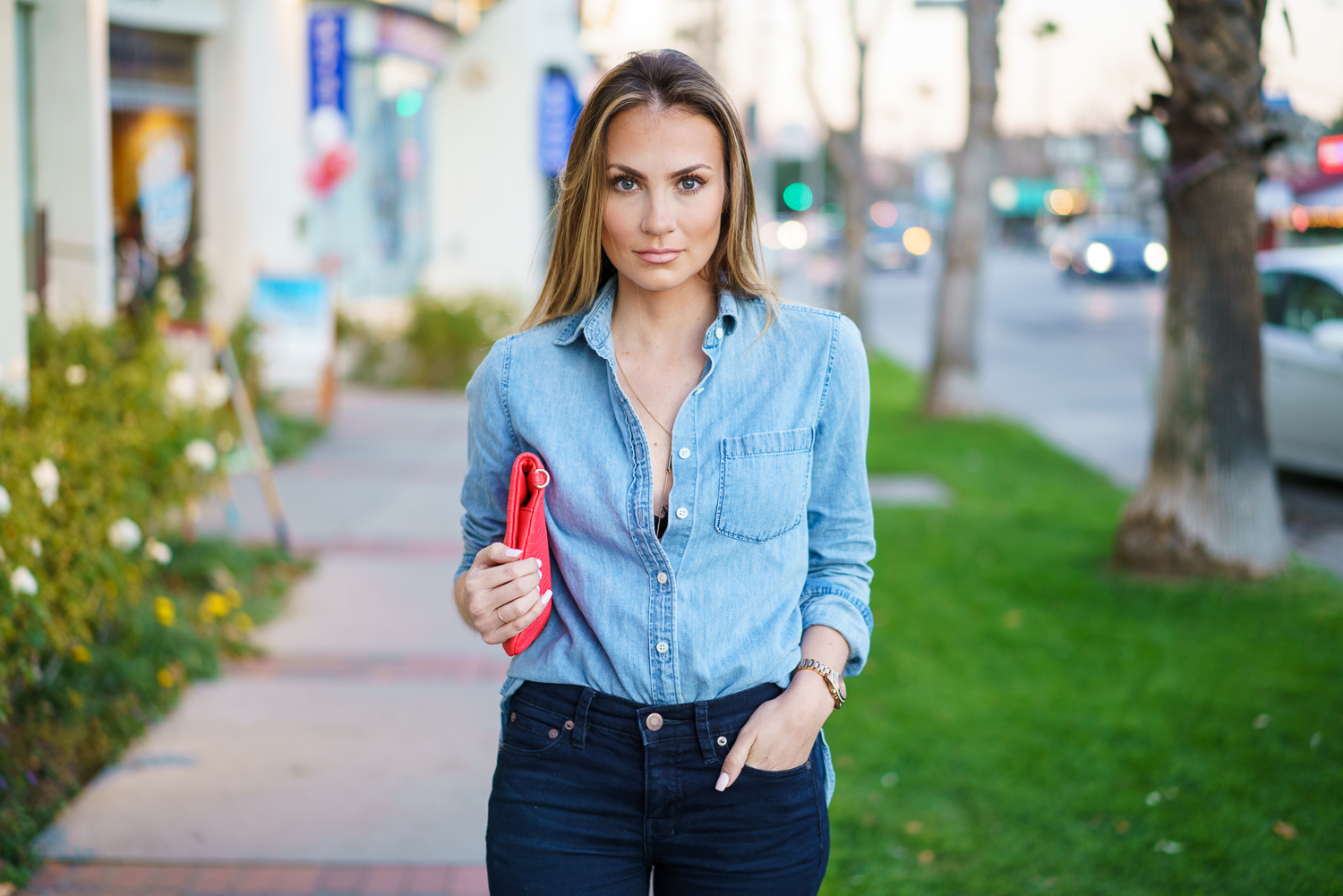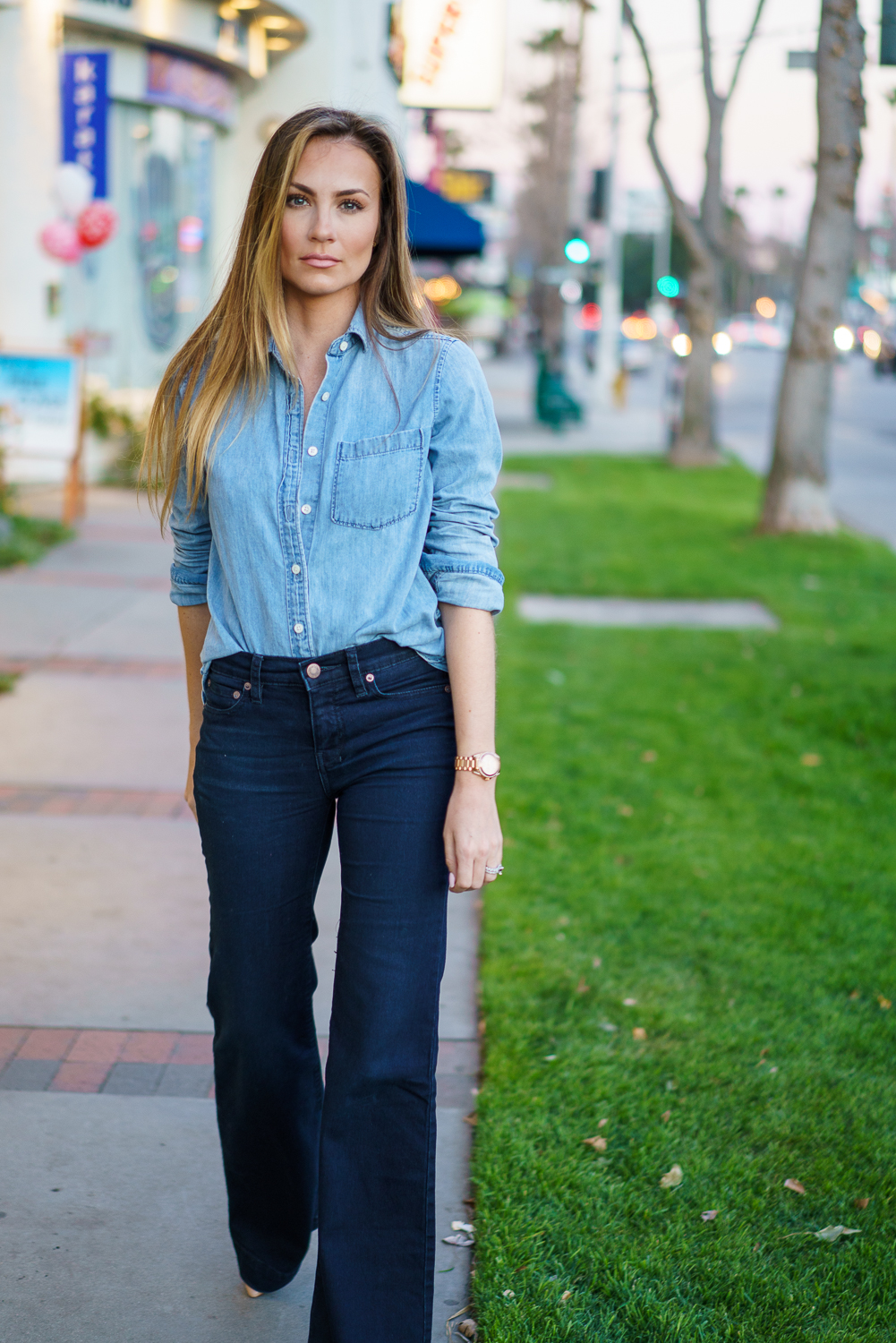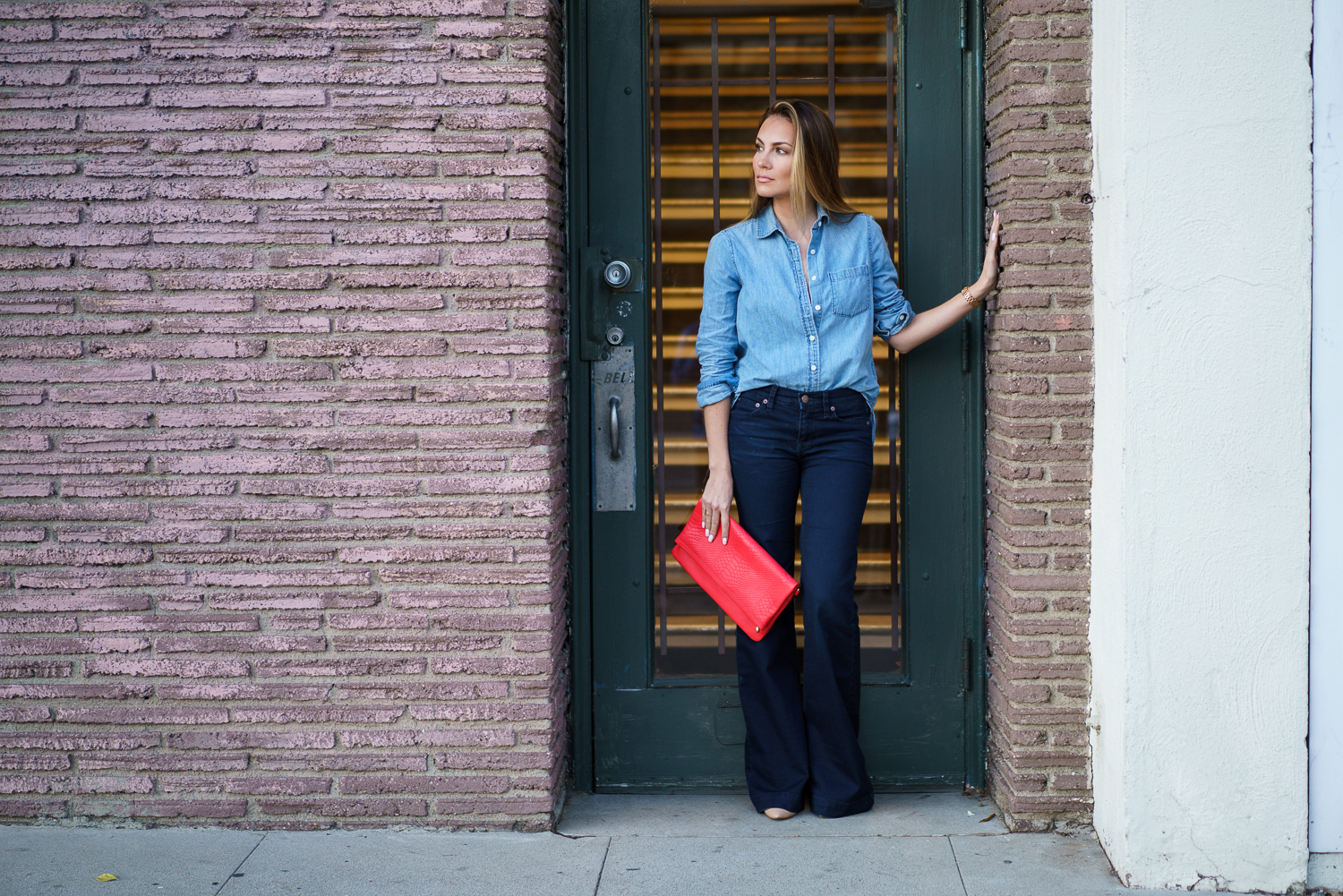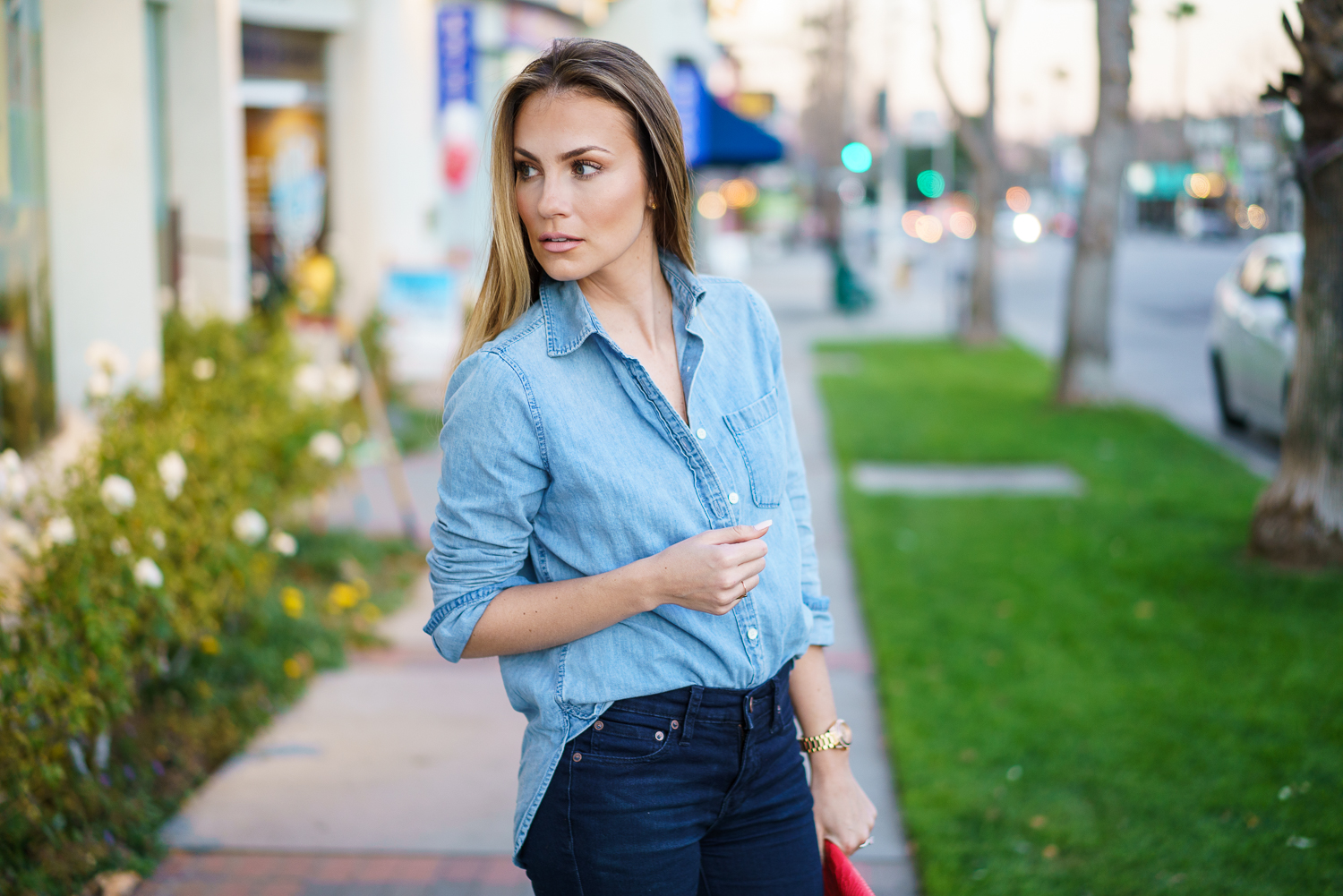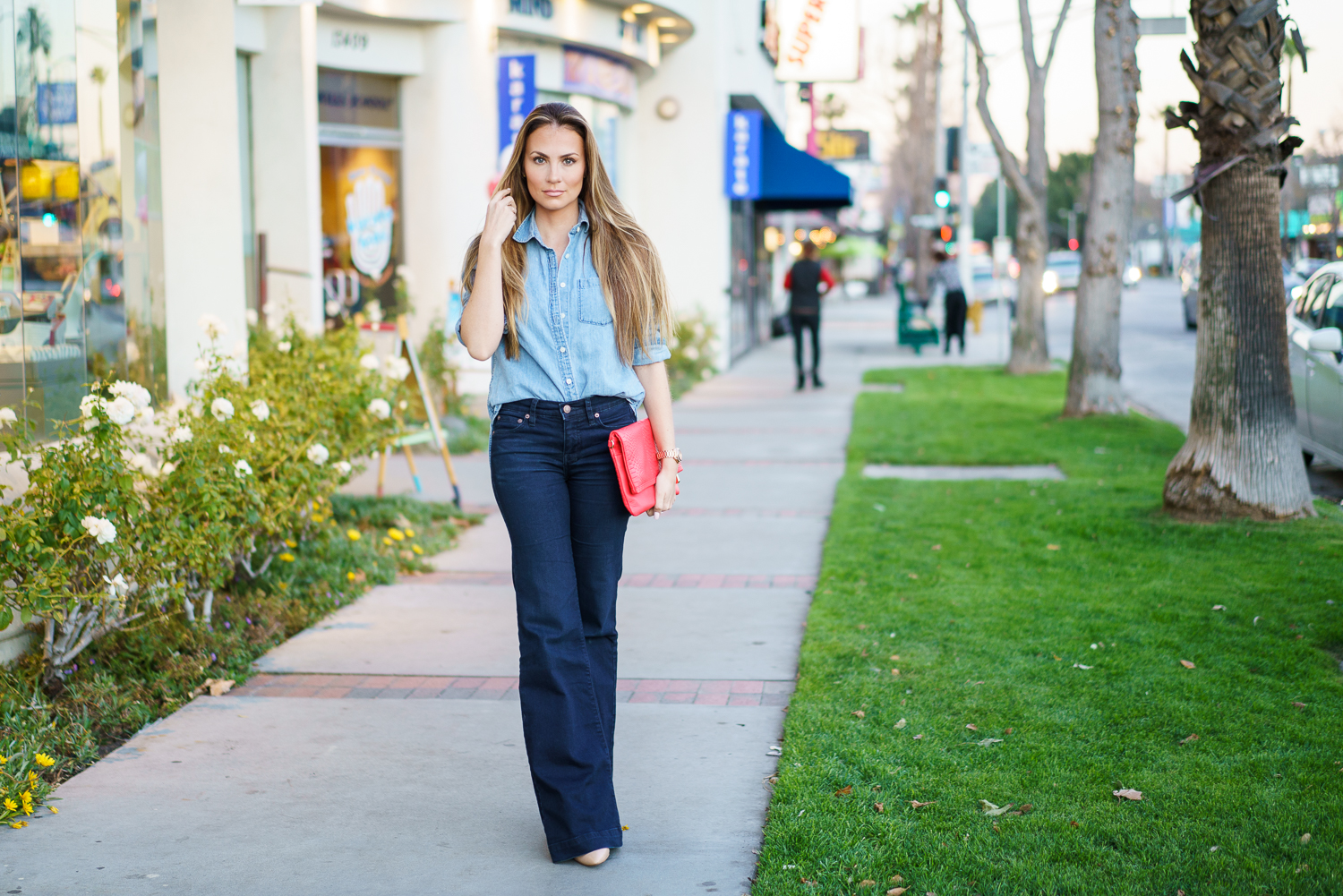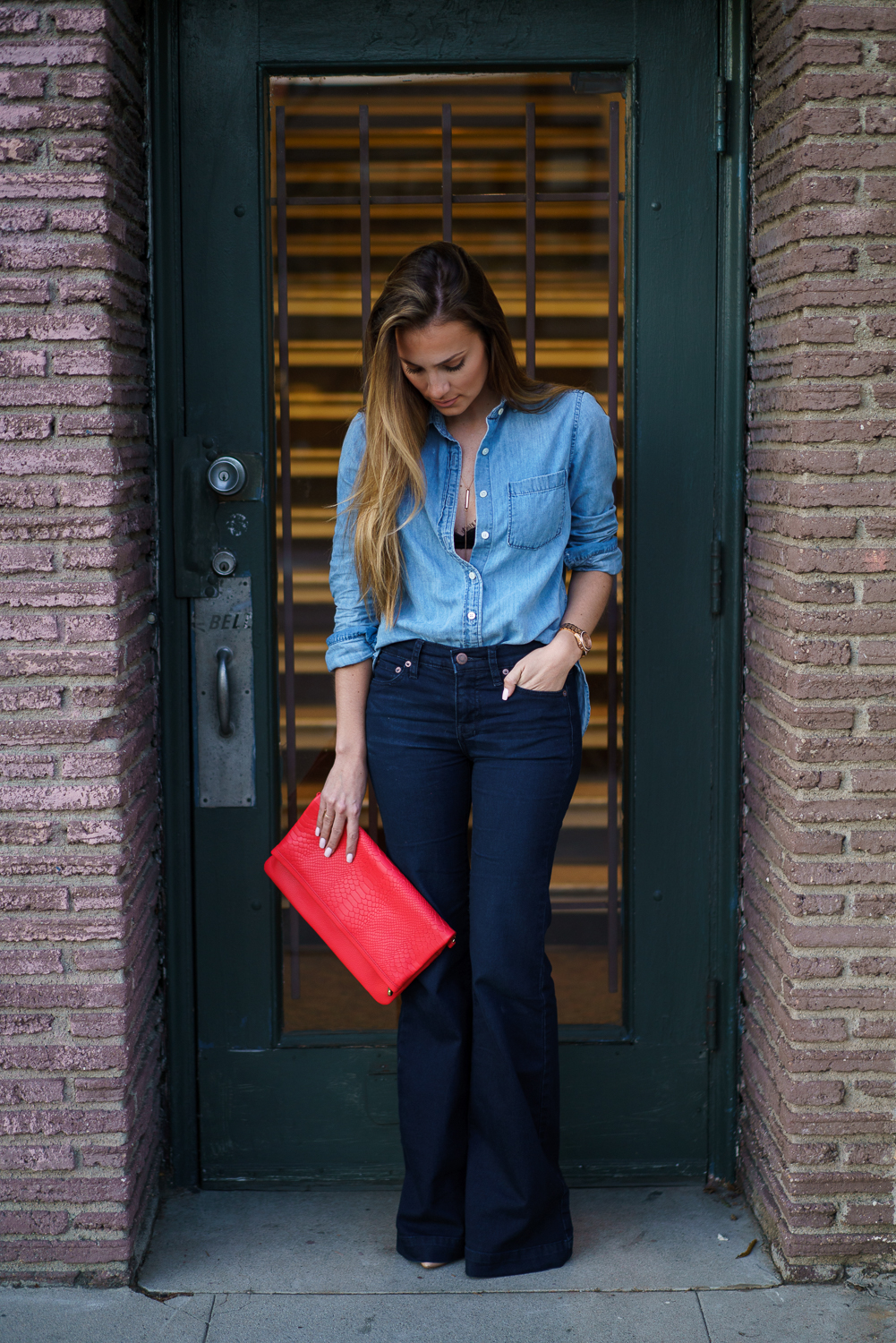 Some days are just denim days.  All days are basically denim days for me.  There's something so clean and classic about a nice fitting chambray shirt as well as a great pair of skinny jeans or flares.  When wearing all denim, you can go any way you want…  All dark wash, all medium wash, all light wash, or mix the top and bottom with two different washes.  I personally love a light wash/dark wash combo best.
In order to break up the look a bit, I like to throw in a bright pop of color.  To do that with today's look, I chose to pair my outfit with this fab GiGi New York Poppy Embossed Python Carly Convertible Clutch.  The bright salmon-red clutch was a great way to add in a touch of color without distracting too much from the overall look.  To balance everything out, I decided to go with a neutral shoe (which you can't really see unless I'm in motion or sitting!) and wore my favorite nude pumps from Charles David.  I've said it about one hundred times now, these heels are seriously the most comfortable pair I own!  They are so comfy, that while wearing them you would never know that they are 4″ high!
What I'm Wearing:
J. Crew Always Chambray Shirt  //  Free People Hi Rise 5 Pocket Flare Jeans  //  Charles David Pact Pumps  //  Anine Bing Lace Bra with Trim  //  GiGi New York Poppy Embossed Python Carly Convertible Clutch  //  Kendra Scott Gold Shelton Necklace  //  Wanderlust + Co Double Bar Ring  //  OPI Nail Polish Hello Kitty Collection in "Let's Be Friends"  //  Pixi Beauty Liplift Max in "Petal Ice"
**Sizing Info:  Wearing chambray button-up shirt in size 00, wearing jeans in size 26, bra in size S and heels in US size 7.
Shop This Look: