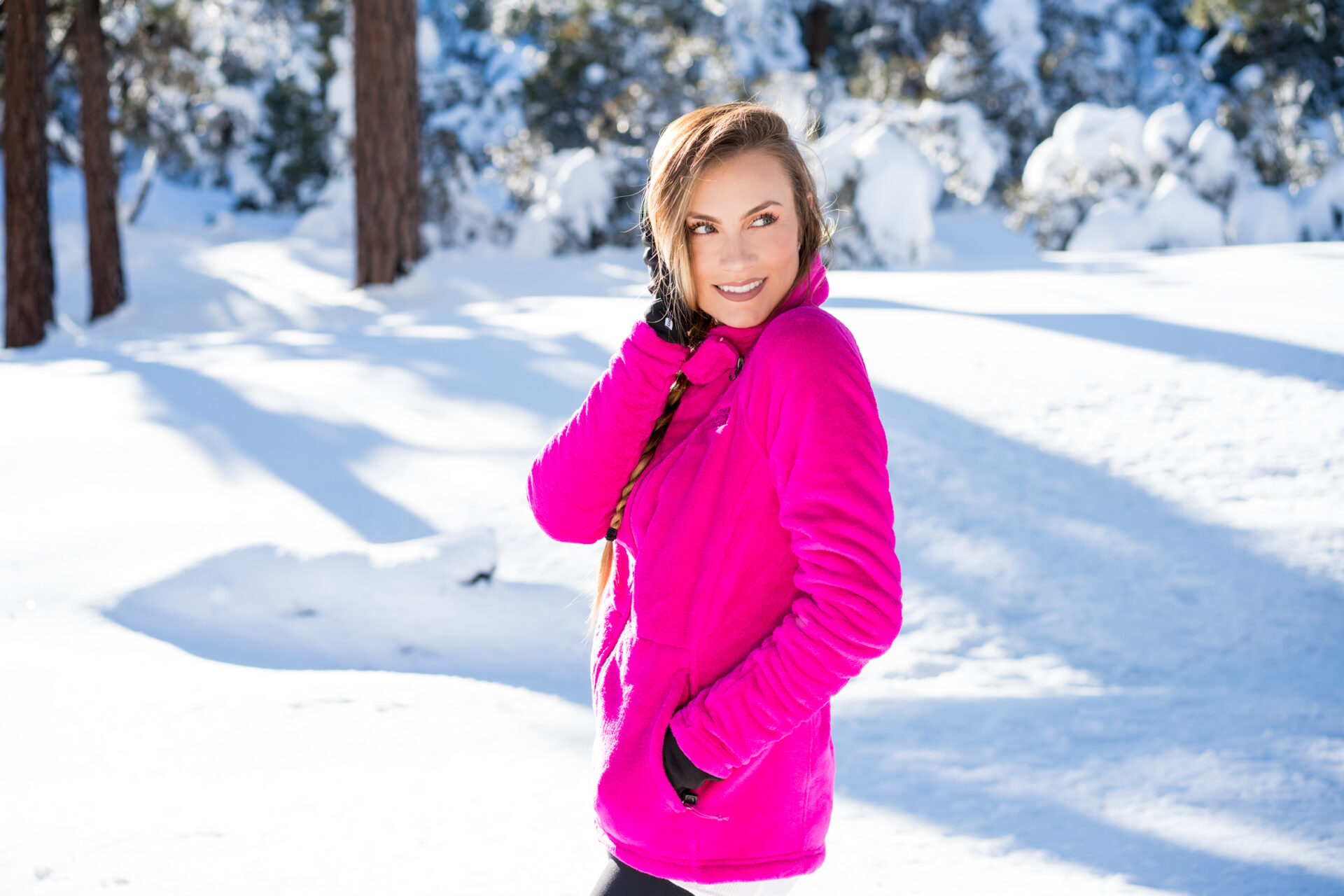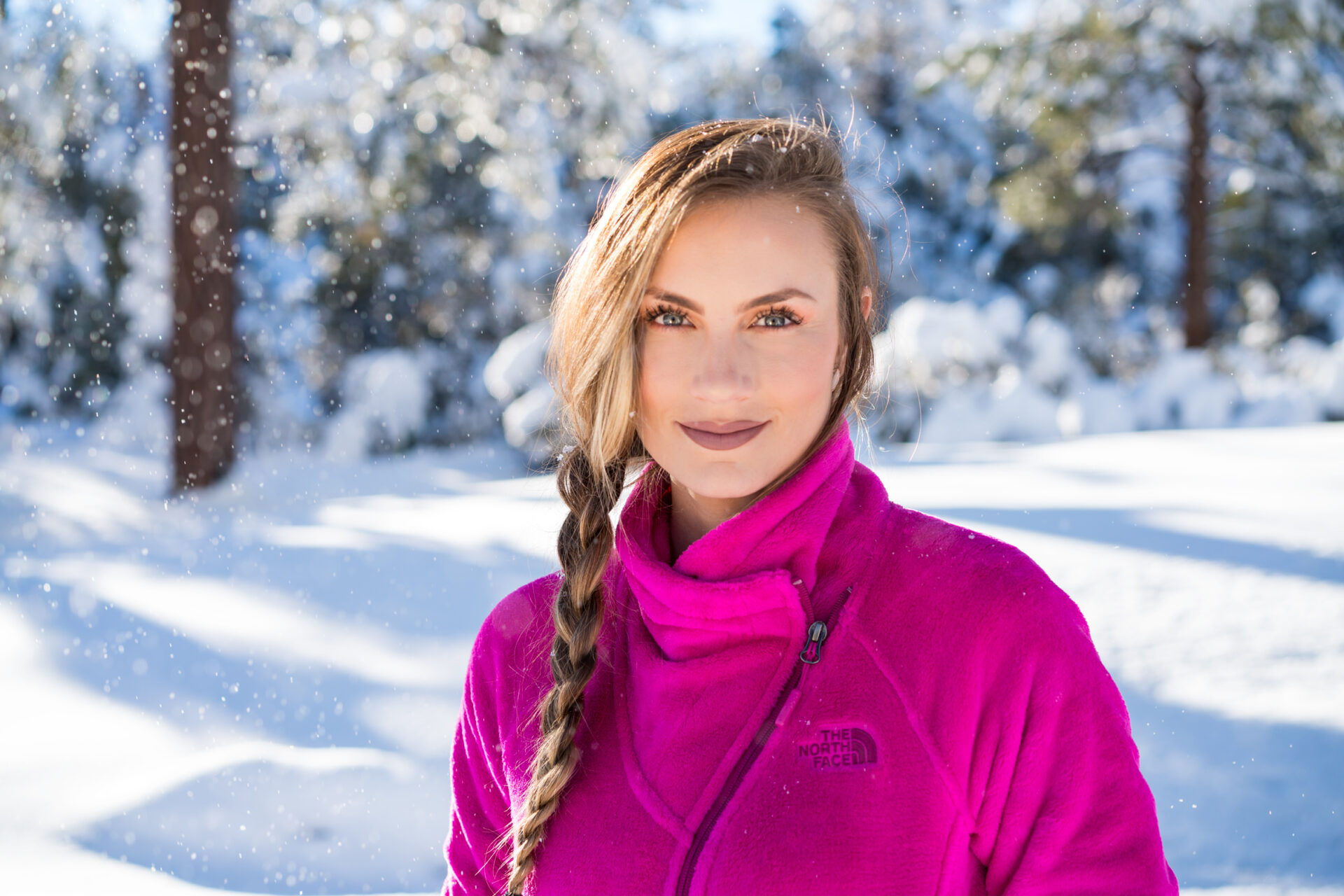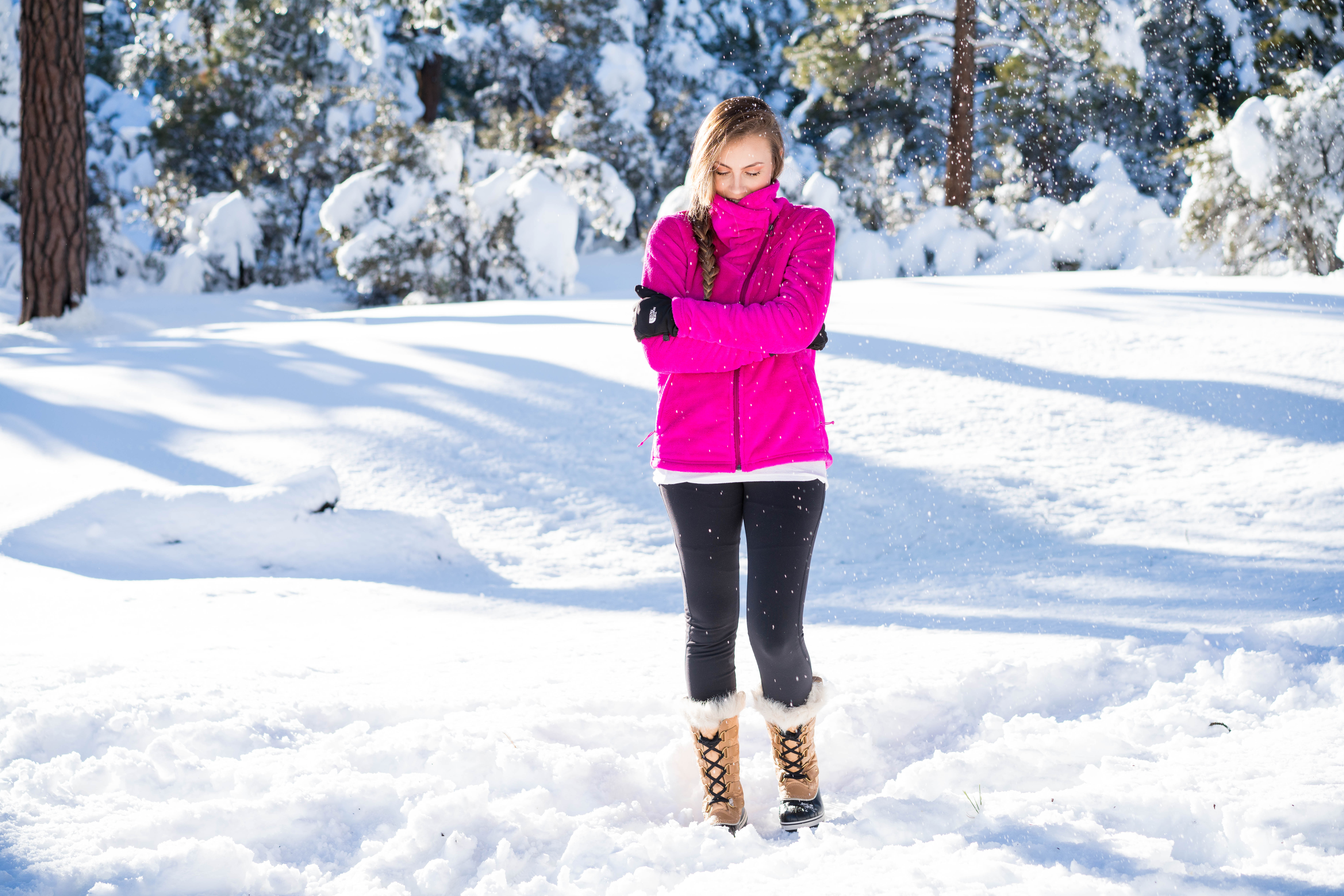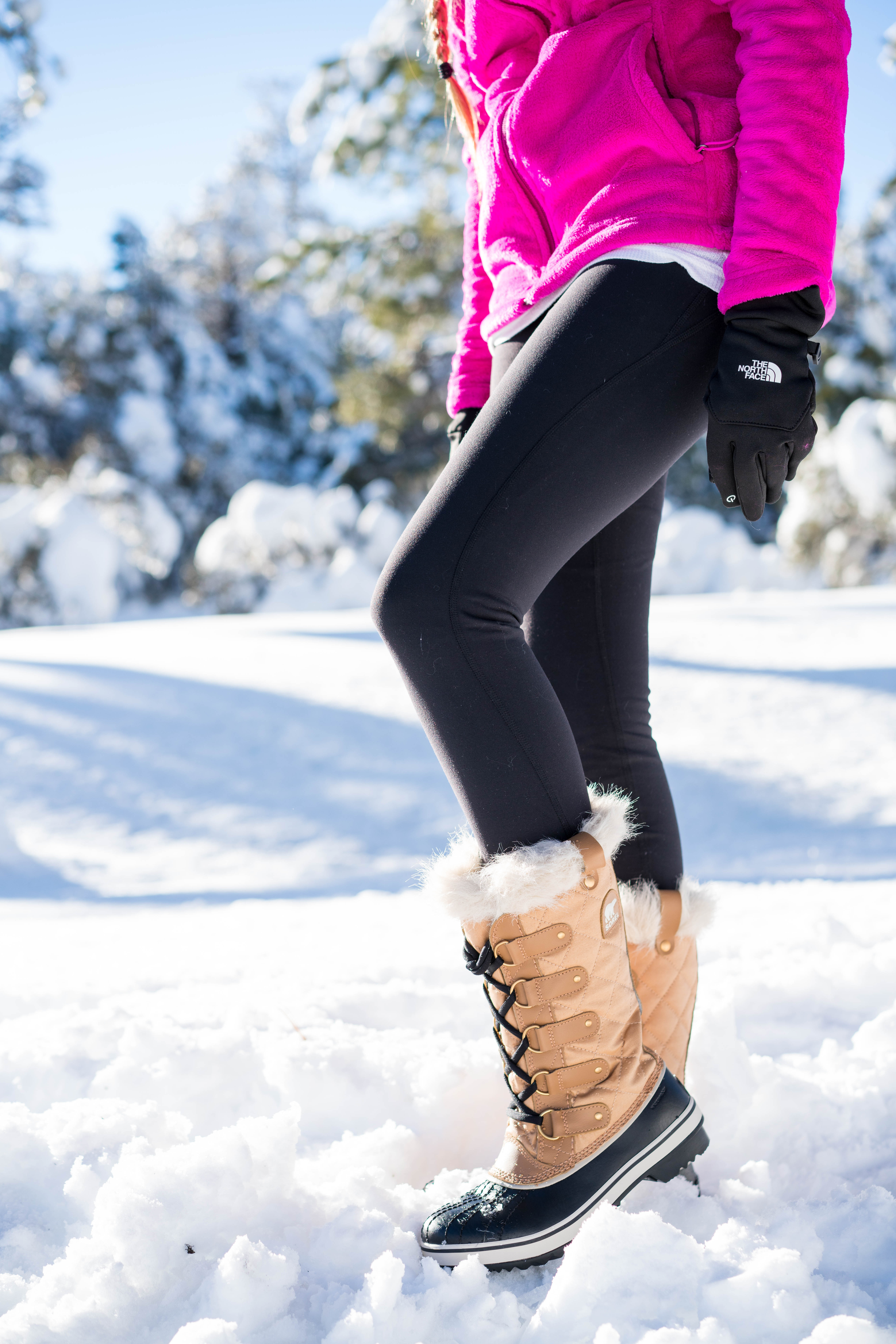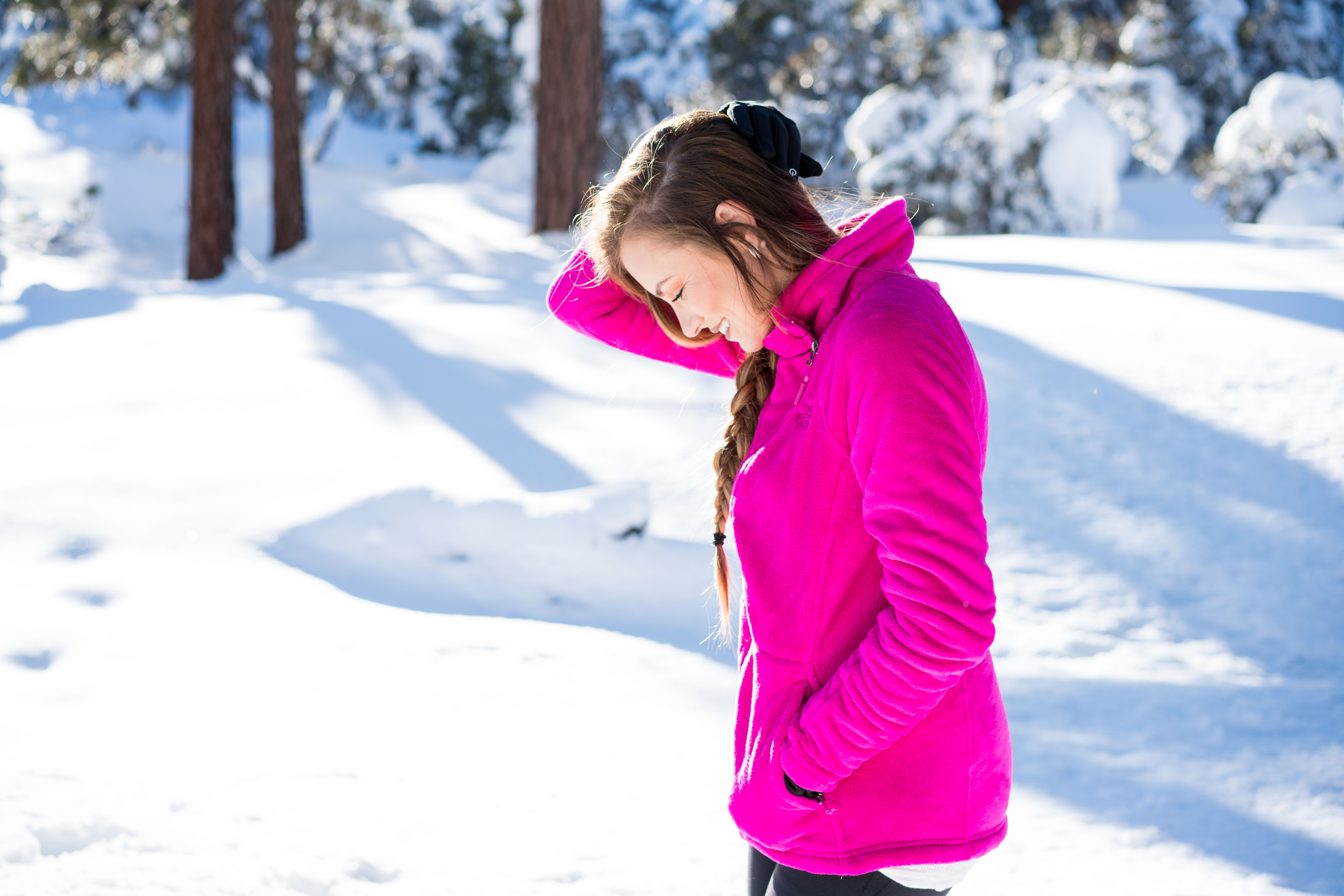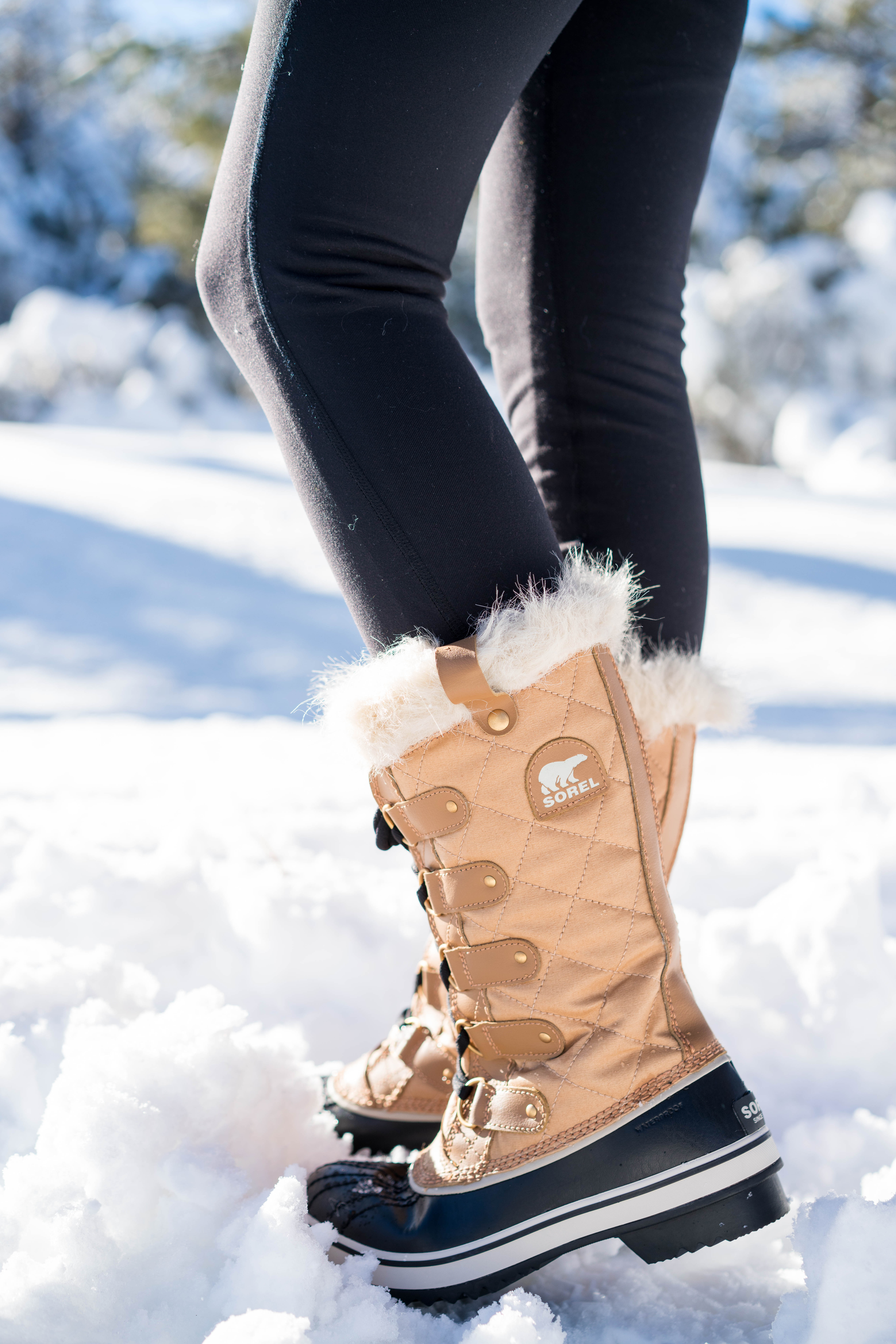 What I'm Wearing:
The North Face Bellarine Raschel Fleece Jacket; comes in four different colors, UNDER $100 // Thermal Tunic (similar) Comes in 5 different colors; 40% off, under $20! // Tory Sport Leggings (similar); also love these black leggings for only $22! // Sorel Tofino Boots (8 sizes left, Free shipping with code: FREESHIP), also available here in all sizes with free shipping, and available in all black here (also free shipping) // J. Crew Camp Socks; comes in four different colors // The North Face E-Tip Glove (also come in grey) // Kendra Scott Elaine Earrings in "Rose Gold/White Kyocera Opal" // MAC Cosmetics Lip Liner in "Stripdown" // Colourpop Cosmetics Liquid Lipstick in "Trap" ($12)
I grew up in Northeast Ohio, as many of you know, so spending any more of my days in the cold and snow isn't exactly my idea of a vacation. I spent the first 26 years of my life in the long, long frigid winters. Needless to say, when Matt came to me with the idea of a weekend getaway at Big Bear Lake, I wasn't totally on board. I clearly agreed because that's what marriage is all about, right?
It was a very last minute trip, so we ran out to Nordstrom the evening before we left and I had a total attitude if I'm being 100% honest with you right now… I feel like we're at that stage of our relationship, right? That I can be just real with you guys and you can be in the know about my diva moments. I just didn't want to spend three days in the cold, but I had said yes so I was being a brat. Anyways, going back to Nordstrom, it was picked over. Like nothing left. I'm not sure what made me think that two weeks after Christmas, a major LA retailer would be totally stocked in winter gear? I was able to score a few last minute nuggets of gold and this North Face Fleece Jacket (SUPER warm y'all!) was one of those pieces. I was so excited about the hot pinkness (I'm making that a word if it isn't already) of this jacket and if I'm being totally truthful with you, it's softer than a baby's butt. Like your coziest bathrobe ever level of softness. I just want to rub my face on it, this jacket is that soft. I'm getting aggressive over the soft level… Let's move on, lol.
I also scored these Sorel boots at Nordie's on my shopping excursion. They were among the very last three pairs of Sorel boots left in stock in that particular store. I was desperate because I left every snow item I've ever owned in Ohio (with hopes of never wearing them again) and these were in a size 6.5. My feet have been a hard 7 since like 8th grade, but desperate times call for desperate measures. And hey, they have hot pink laces! So I bought them, I was so not excited, but I needed a pair.
When we started the drive up to Big Bear, I was reminded how truly stunning the snow is. I have so many memories of gray, slush filled streets, black ice and below freezing temps that I tend to forget the beauty of fresh fallen snow. The scenery was absolutely breathtaking! To see the mountains lined with snow-covered trees and the lake completely frozen over, it was like seeing God's handiwork for the very first time through new eyes. If you are within driving distance from Big Bear, I highly suggest a drive up during the next snowfall! I'll be posting my Big Bear Travel Guide within the next few days and I'll share where we stayed and the restaurants and shops that we enjoyed.
Okay, now back to the boots. I had my heart set on the classic Sorel Tofino Fur Lined Boots in the tan/black combo. When I didn't find them at Nordstrom, I gave up hope because I didn't have time to look elsewhere. Our first day there, we ran into a local shop to grab a pair of boots for Matt and I found my Sorels! I was beyond stoked because they were in my true size and the exact color combo I wanted. If you're in the market for snow boots, I can't recommend these enough. They kept my feet so warm in the deep snow, I never had any leaks (hooray for no wet socks!) and they were incredibly comfortable. I know they're on the pricier side, but the quality is fantastic and they will last you years with proper care.
Sizing Info: Wearing Fleece Jacket in size Small, Leggings in size Small and Snow Boots in US size 7.
Shop This Look: