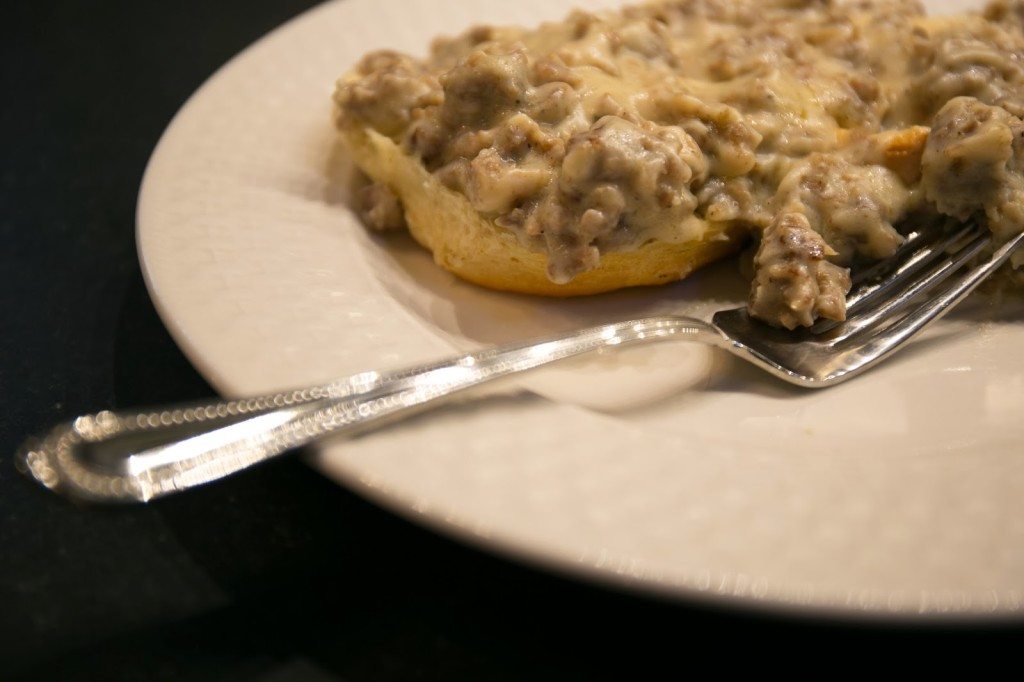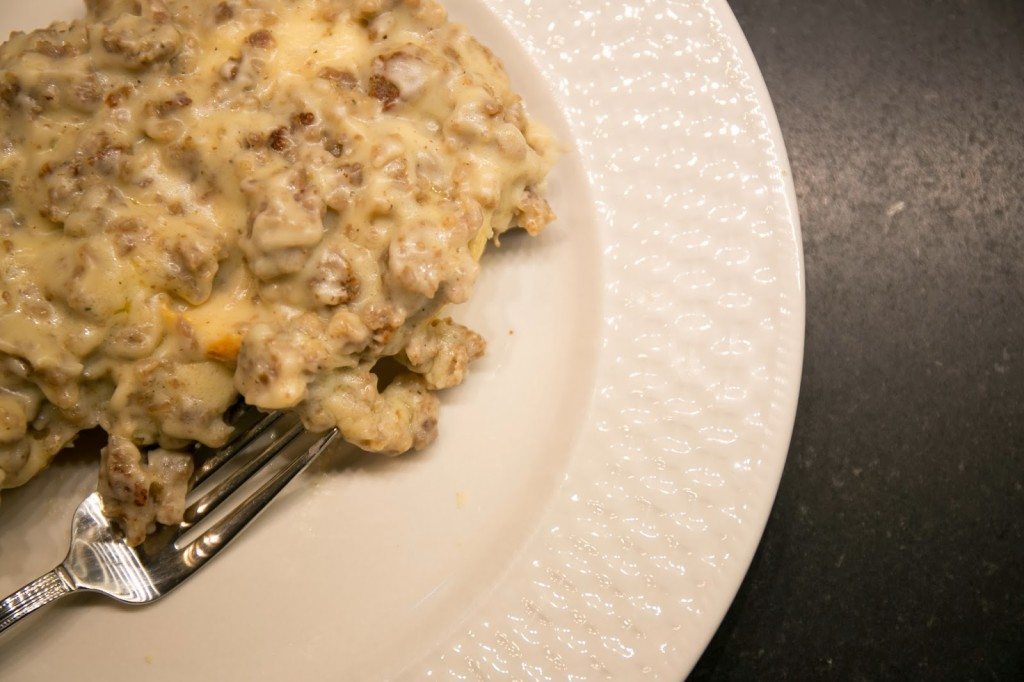 My favorite breakfast has and always will be homemade biscuits and sausage gravy! My Mawmaw made these for me my whole life and I'll eat them any meal of the day. Her homemade buttermilk biscuits are to. die. for.. But making buttermilk biscuits from scratch? Ain't nobody got time for that! I just throw a package of Pillsbury Grands Buttermilk Biscuits in the oven and they do the job just fine.
We have family in town visiting for the upcoming holiday and I made these for breakfast this morning and thought I'd share the recipe since they're always a crowd-pleaser. Enjoy!
Mawmaw's Biscuits & Gravy
– 1 lb. Jimmy Dean Regular Pork Sausage
– 5 tbsp. All Purpose Flour
– Approx. 2 1/2 cups of milk (I use 2% milk and don't measure. I just pour milk in until I get the consistency I'm looking for.)
Bake biscuits according to package directions. Brown sausage until cooked through (don't drain off grease!) Turn heat to simmer and add flour. Mix until flour has evenly coated sausage. Slowly pour in milk, about 1/4 cup at a time, and mix until it thickens. Keep adding milk until gravy is desired consistency. Season with salt & pepper to taste. Split open biscuits and serve open face with gravy on top. Yummmm!