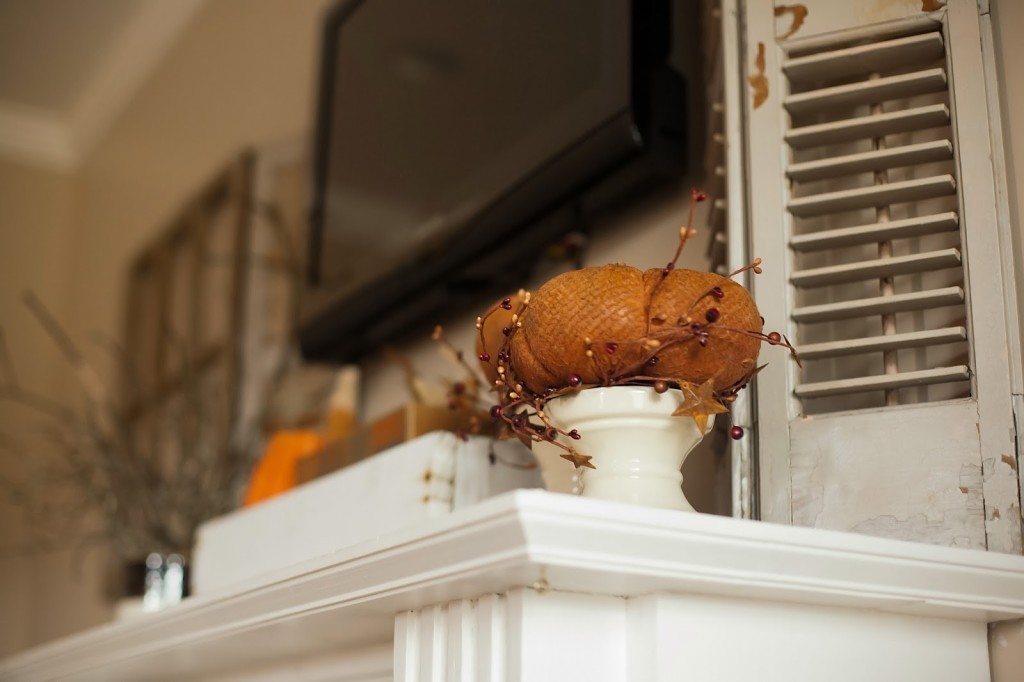 Remember my trip to Tennessee a couple of weeks ago? Well my mom's side of the family is from Tennessee, so I grew up visiting there at least once every year growing up. My cousin Jenny and her family live right outside of Chattanooga and that was our first stop on our little adventure. When my husband and I walked into Jenny's beautifully decorated home, we both felt like we walked into Pottery Barn! She had so many personal, creative Fall touches that I begged her to let me do a Fall decor tour of her home for Hello Gorgeous. And.. She agreed!
We picked up these candles and some scented wax to melt.. Oh man these smell amazing! I've been burning these at my house ever since we got home.
How adorable is her home? Totally feels like you're at Pottery Barn, right?!
Here's where you can find Jen online: