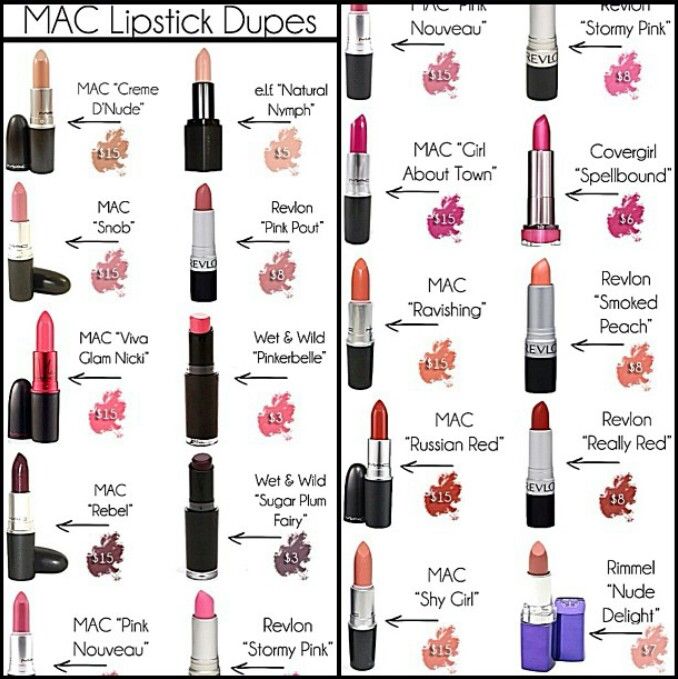 If you're a Pinterest Queen like me, then I'm sure you've seen popular pins like these below of the MAC lipstick drugstore duplicates.
(I don't have the name of the creator of these charts to give photo cred)
On my trip to Walmart this past weekend I picked up a few new lipsticks & a lip liner to review for you guys. I also included an elf lipstick that I ordered online last week.
Below are photos of the lip products I'm reviewing. The lighting used in these photos is artificial interior lighting meant to give the same effect as natural outdoor lighting.
I'd rate Natural a 5/5.
Just an FYI, I used Rimmel's Natural lip liner in all of the following photos except the last look, Revlon 005.
I'd rate Natural Nymph a 5/5.
I'd rate Born With It a 4/5.
I'd rate Smoky Rose 4/5.