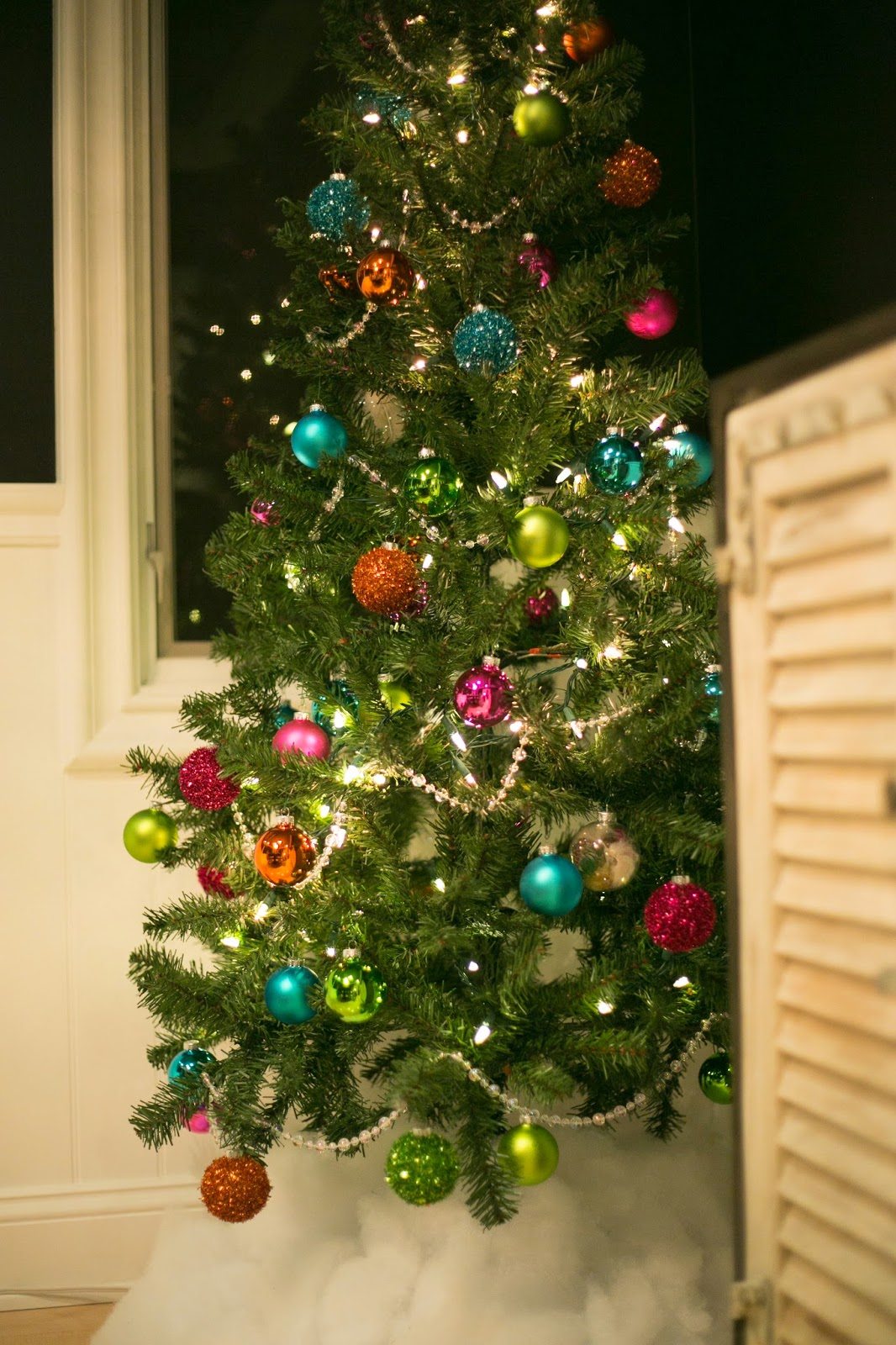 Christmas Home Decor Part Two
Welcome to Part Two of my Christmas Home Decor tour of my home! Today I'm showing you my Christmas decorations in my dining room and kitchen.
I added quite a few new pieces of decoration this year. I have a little 4′ skinny Christmas tree in my dining room that I call my Charlie Brown tree. It's so sparse that you can see right through it lol! But for $20 at Wal-Mart, who can complain?!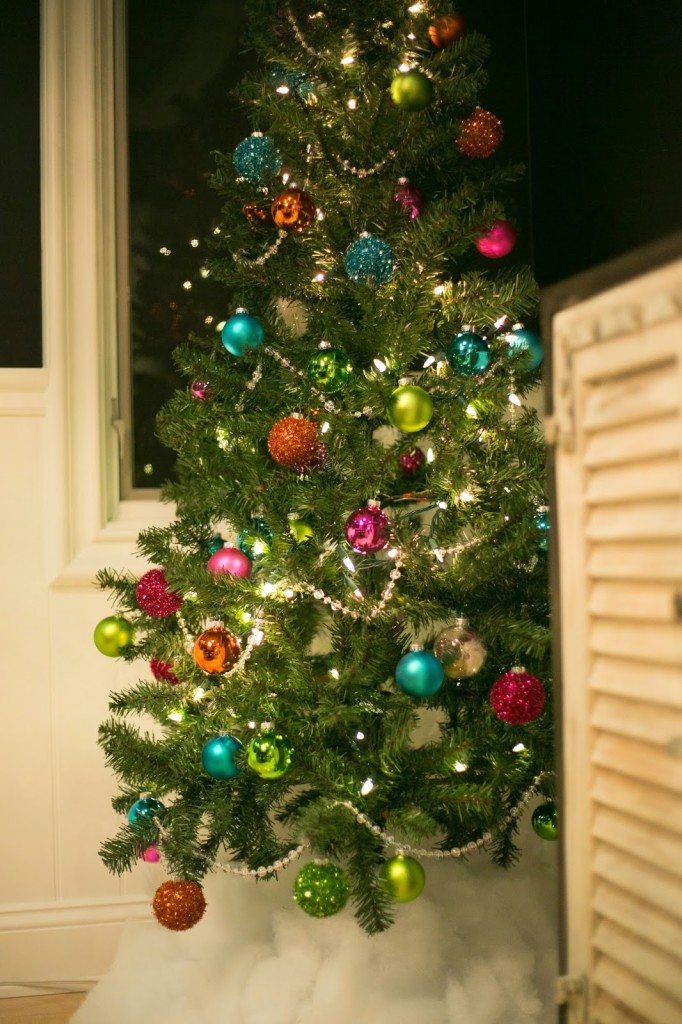 Everything you see on my tree is from Michael's Arts & Crafts. I decided to forego the tree skirt this year and used some "snow fluff" instead. I love how it turned out! AND I got all of my decorations for 70% off!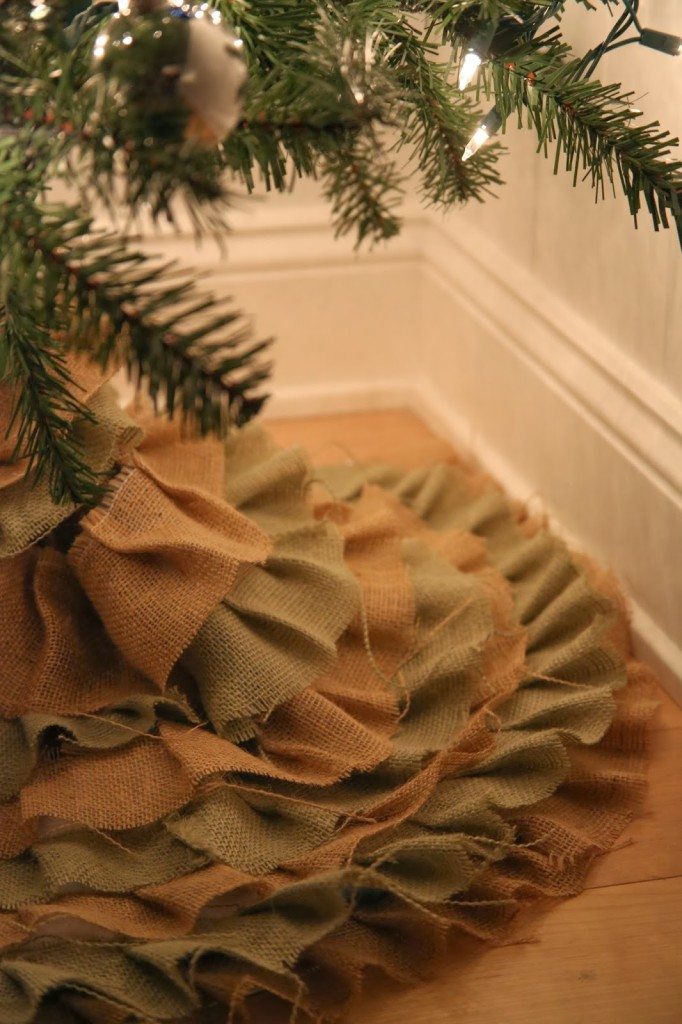 This is my tree skirt last year.. I made it using a regular tree skirt, burlap and a hot glue gun. It was incredibly cute, but I had a totally different look in mind for this Christmas.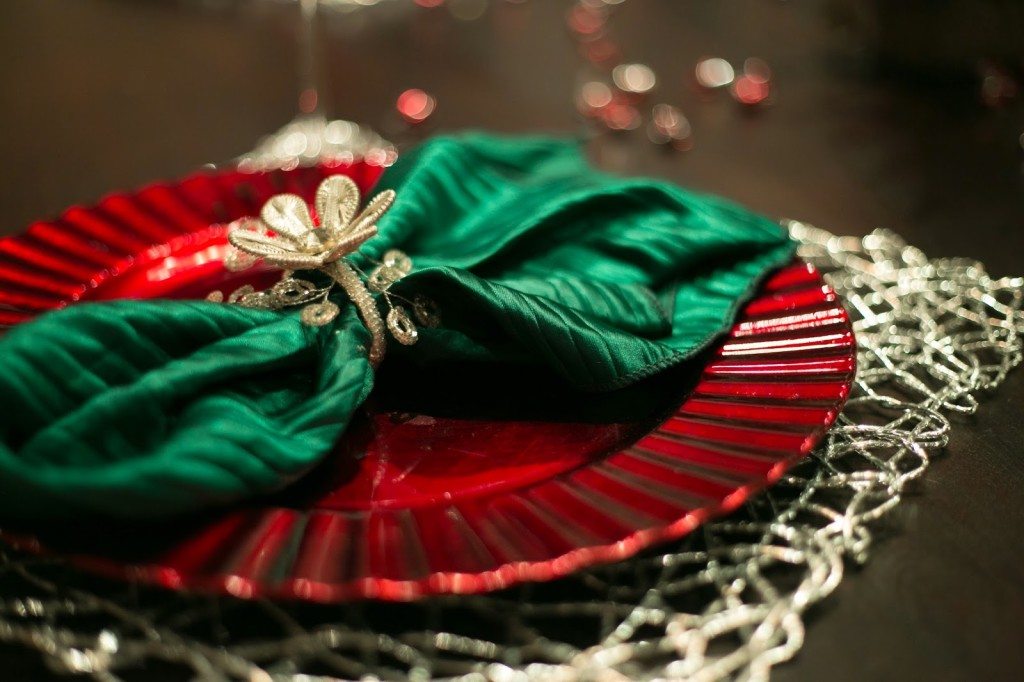 My table settings change for Christmas. I love how colorful this season is!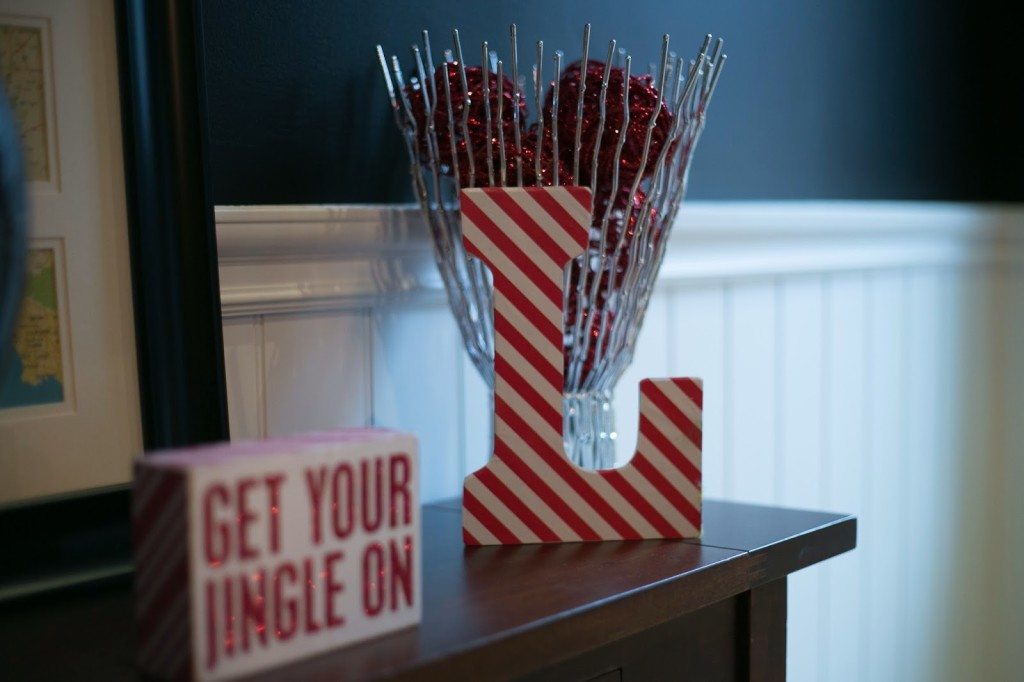 This shot is of the tabletop of the side table in my dining room. How adorable is my "Get Your Jingle On" sign?! You can buy it 
here
. The vase to the right is normally my dining room table centerpiece, so I just fill it with Christmas fillers and put a mini Christmas tree in it's place on the table. I bought a wooden letter "L" and mod lodged a Christmasy piece of scrapbook paper on top to give it a candy cane look.
See what I mean about re-using my old Christmas ornaments?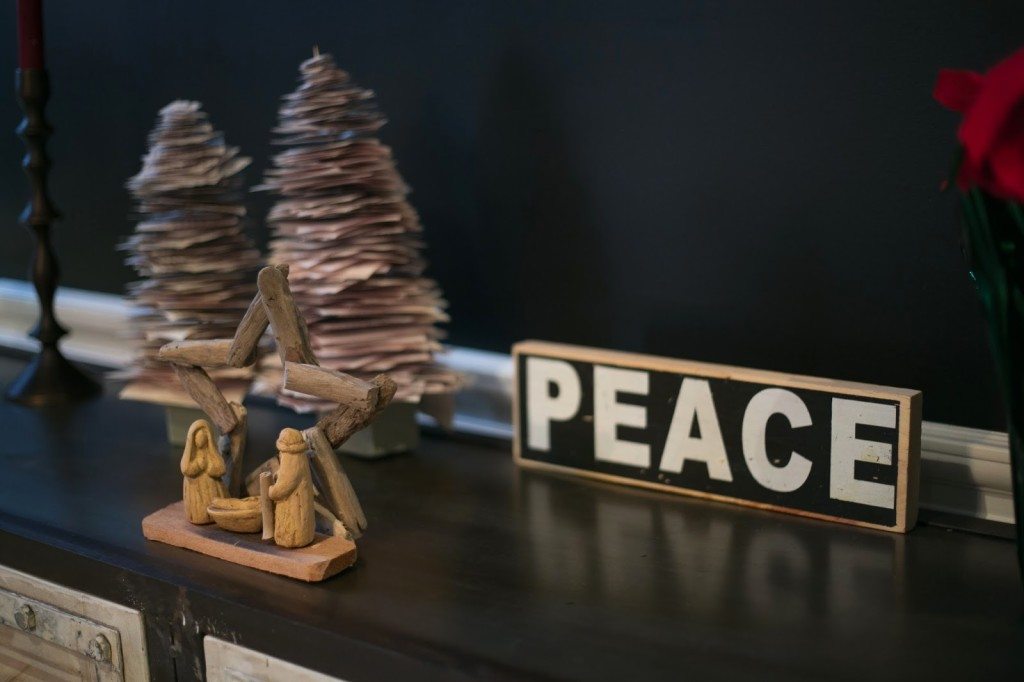 On my buffet, I added a couple of
candlesticks
and a mini
Nativity Scene
, both from World Market. I made the two Christmas trees with book pages, wooden skewers and bases. The "Peace" sign I bought last year and a poinsettia on the far right.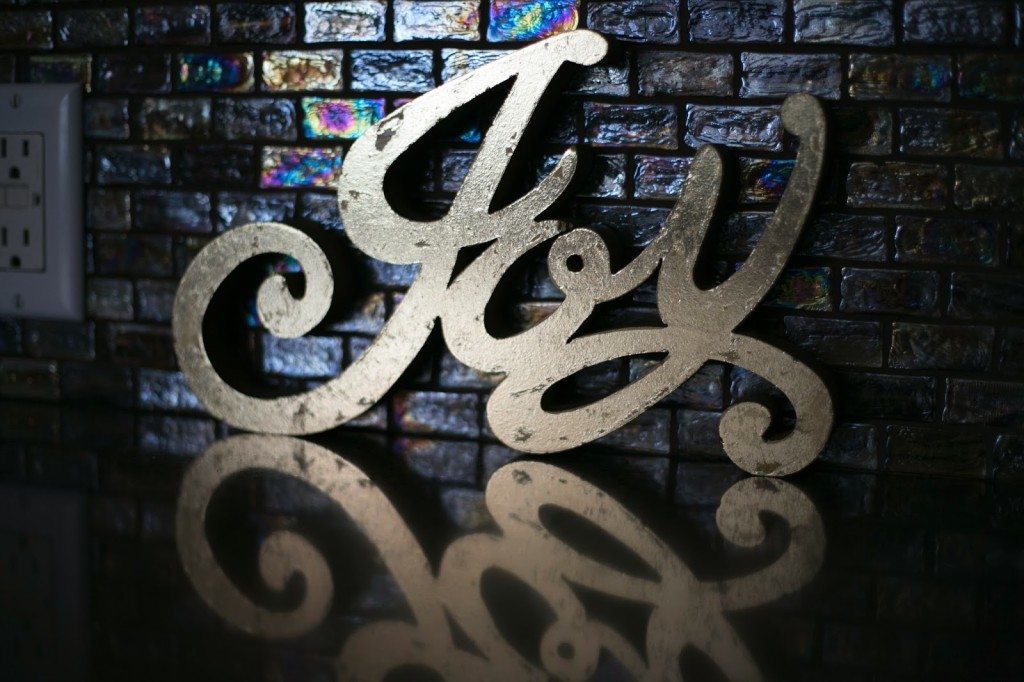 This "Joy" sign I picked up at Joann's and I love it!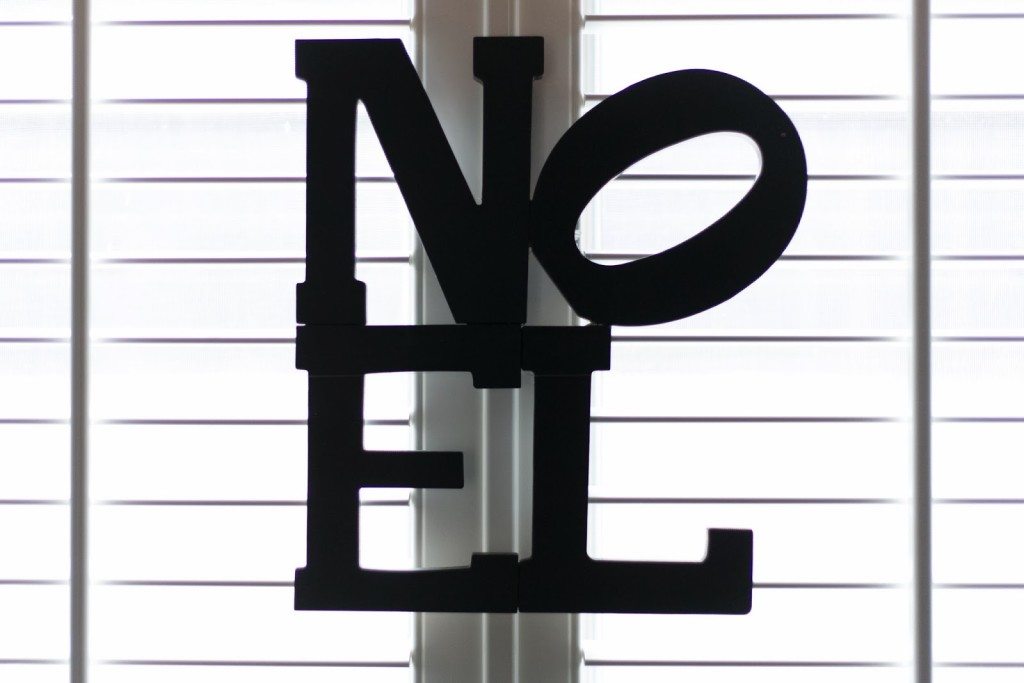 I made this Noel sign last Christmas. There was a Pottery Barn sign last year that I used for inspiration. I just hot glued the wooden letters together and my husband hung it using fishing line.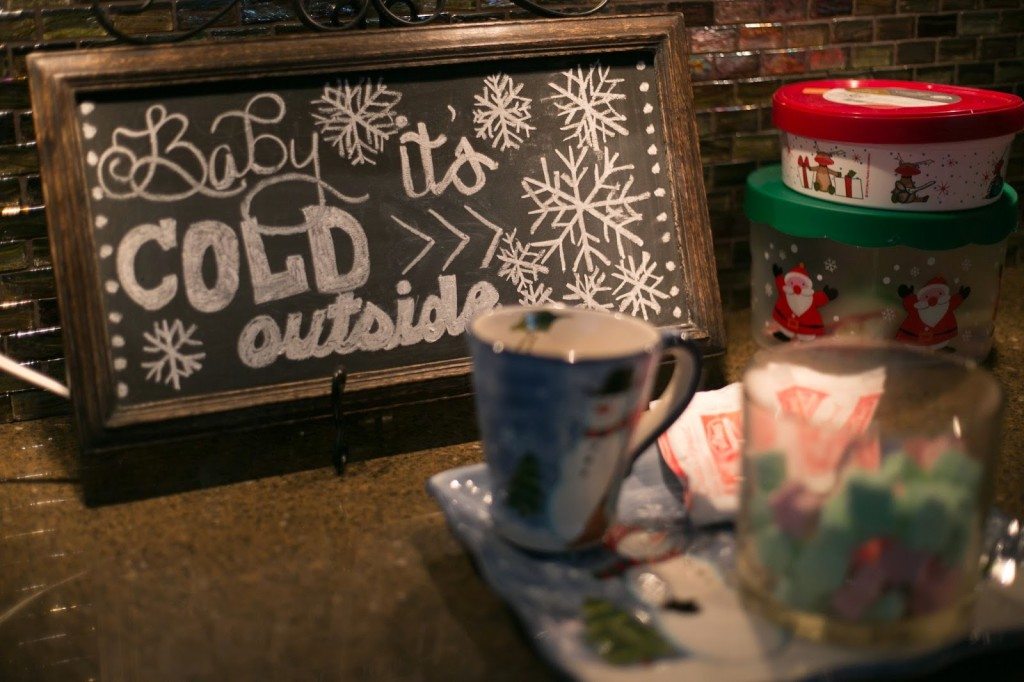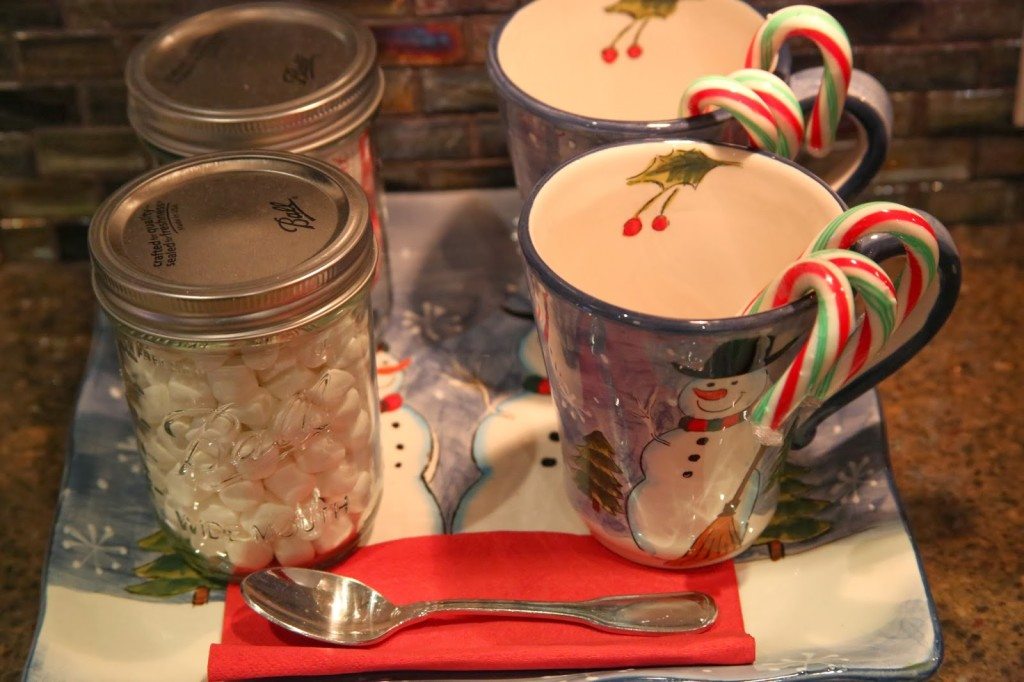 I keep a hot chocolate bar in my kitchen through the holiday season. You never know when you might get a hankering for a cup of hot cocoa! I free-handed my chalkboard the best I could lol!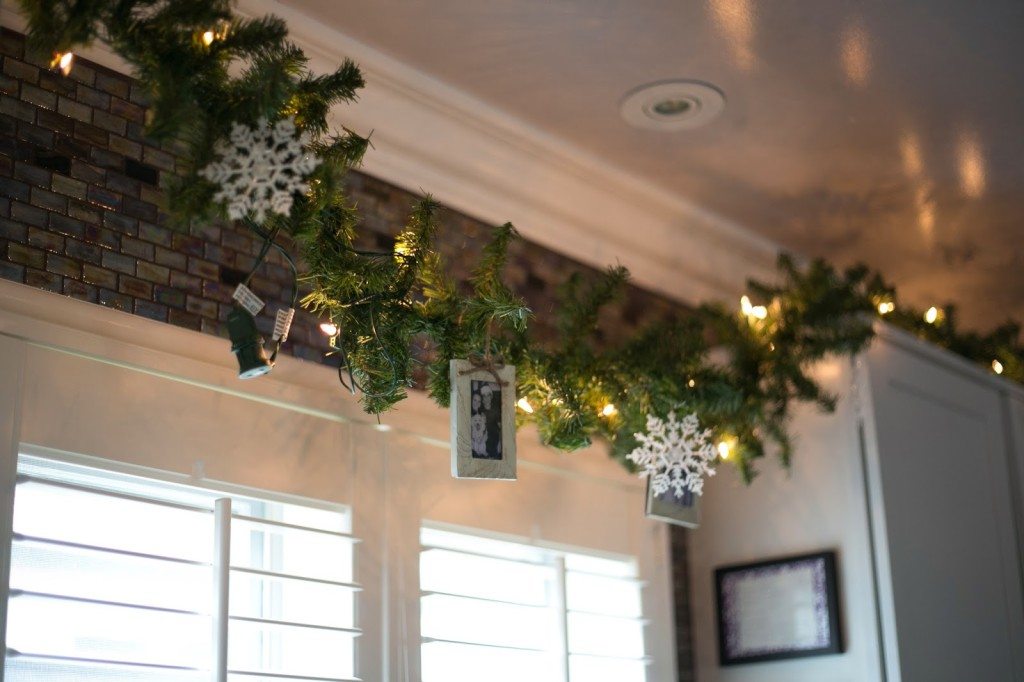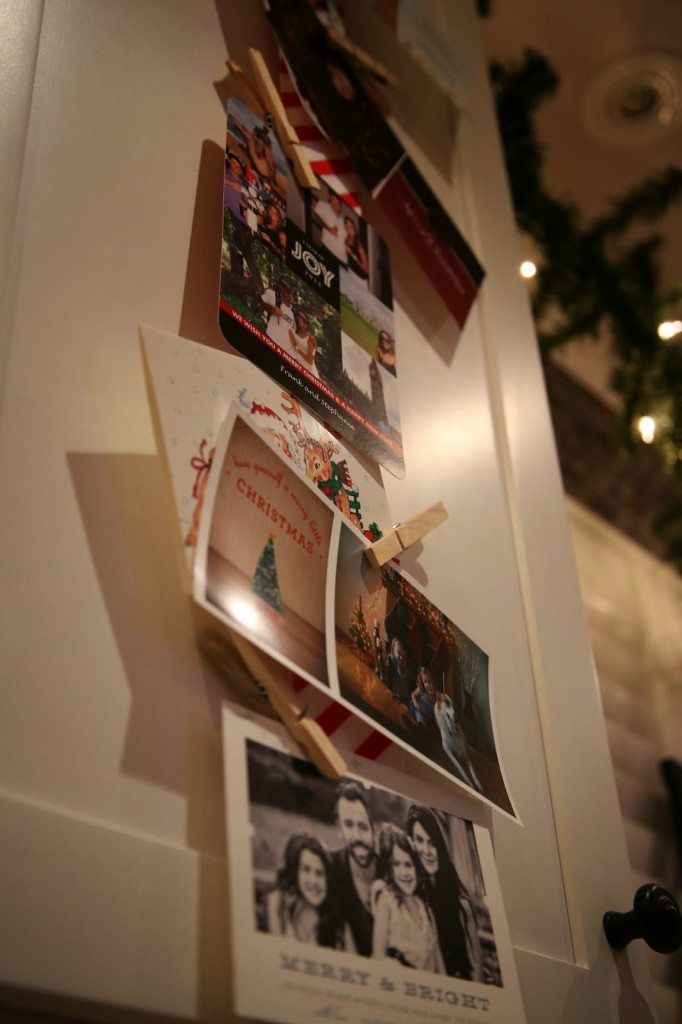 I use Christmas ribbon taped to my kitchen cabinets to display my Christmas cards. I keep them in place with wooden clothespins. Just a fun little touch!I hope you enjoyed my Christmas tour!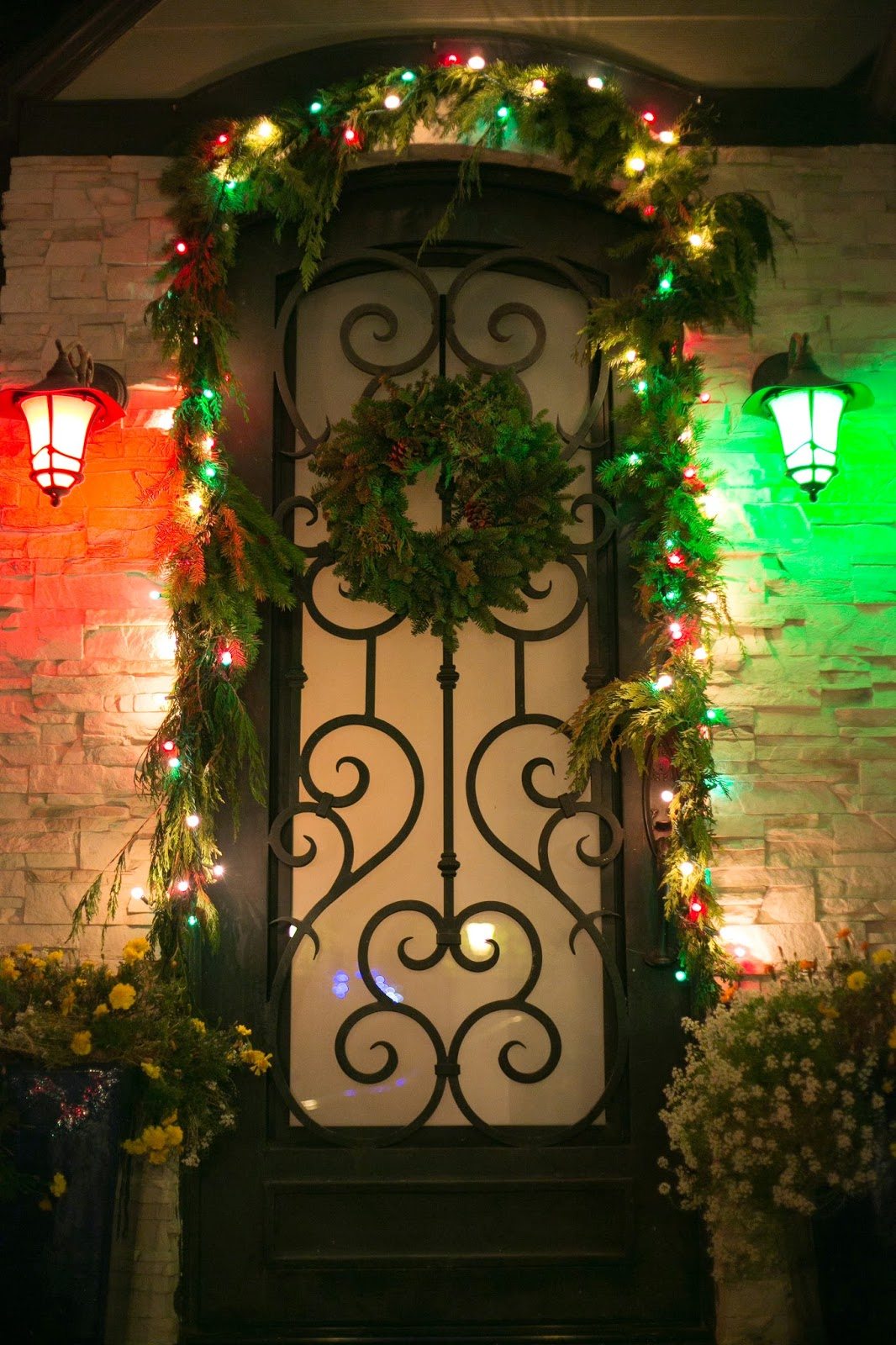 Christmas Home Decor Part One
This year I decided to go with a live garland and wreath. I love the smell every time you walk through the front door! I have a pretty little Christmas doormat at the front door (sorry you can't see it here!) from World Market. We changed out our normal light bulbs for red & green to add a little extra Christmas fun to our entrance!
 Here's our main Christmas tree in the living room. This year I decided to decorate our tree white and silver.. It's my favorite color combination yet! It so simple and classic.
We strung up white lights vertically in our windows behind the main Christmas tree. I love this look! It's so classy.
This photo is from last year but we put up the lights this way again this year.
Anywhere in the house I could find space, I reused my Christmas ornaments from last year. I just mixed up the different colored bulbs and put them in pretty bowls out on display in different rooms all throughout the house.
I love to hang Christmas lights on the interior of the house. These hang along our doors inside the family room. The glow at night makes the room feel so cozy!
Gotta sneak in a little mistletoe somewhere! 🙂
Just a few little details from my mantle. I bought regular garland and lightbulb garland from Michael's last year and combined the two to make a unique garland piece for the mantle. I love the colors on a white mantle!
I love my mantle details!
I made these little trees with tomato wire cages. I just wrapped multi-color Christmas lights around fake garland and then wrapped the garland around the wire cages and secured it. Voila! A happy little mini Christmas tree!
This pretty purple and gold wreath was made by my mom last year!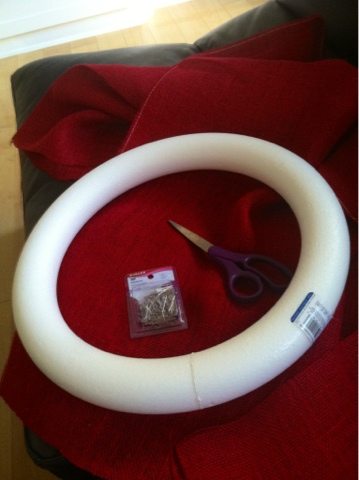 Valentine's Wreath
With Valentine's Day just right around the corner, I decided it's time to get my house decorated for our favorite day to celebrate love.
I've seen several variations of Valentine's Day wreaths on Pinterest and decided that a red burlap wreath would do the trick! I can't recall where I saw this, but it's not my original idea.. I'm just a copycat on this one, guys! 🙂
I used the following to make my wreath:
– Scissors
– Straight pins
– 1.5 yards of red burlap
– Floral wire
– Styrofoam wreath. I used 12″ but you can use any size just buy more or less burlap.
So I cut squares of the burlap that were approx. 4″x4″. I didn't measure the squares, just eyeballed them and cut the squares to what looked right. Each square I folded in half and then in half again. You can either pin your squares this way or trim your edges to be rounded. I chose to round them only because I already have another similar wreath that is not rounded. Not rounding your edges will give you more of a ragged look which is also fun.
One thing I need to you warn you about when working with burlap is how incredibly messy it is. I had to take off everything I was wearing and sweep all the floors when I was done.. Cutting burlap creates this sort of "dust" that just gets all over everything! But the finished product was worth the little bit of clean up I had to do.
Once your square is folded & trimmed to your liking, stick a straight pin through the folded portion and pin it into the wreath. I started a layer on the inside and worked my out till I had covered all of the visible parts of the styrofoam wreath.
Once I had covered the entire wreath with my pinned folded burlap, I used floral wire to attach my wreath to our front door.
I love how it turned out.. But it's just missing something. I'm thinking a painted "xoxo" or maybe an arrow? We'll see what I come up with 🙂
Update: I added an arrow to the wreath. It was SO easy! I used a bamboo skewer from my kitchen drawer- the kind used for shish kabobs haha! Then I cut out pieces of baby pink felt and hot glued on an arrowhead and a tail. Then I used my leftover straight pins to attach the arrow to the wreath. Here's my finished product: