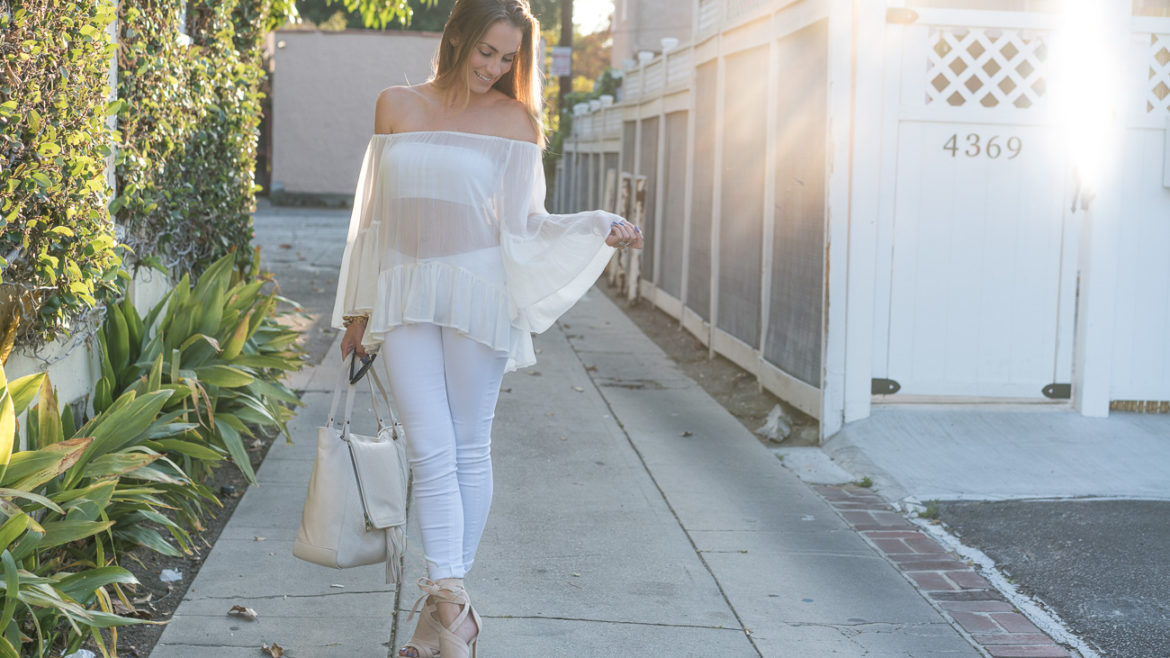 Update: Past Month & We're Moving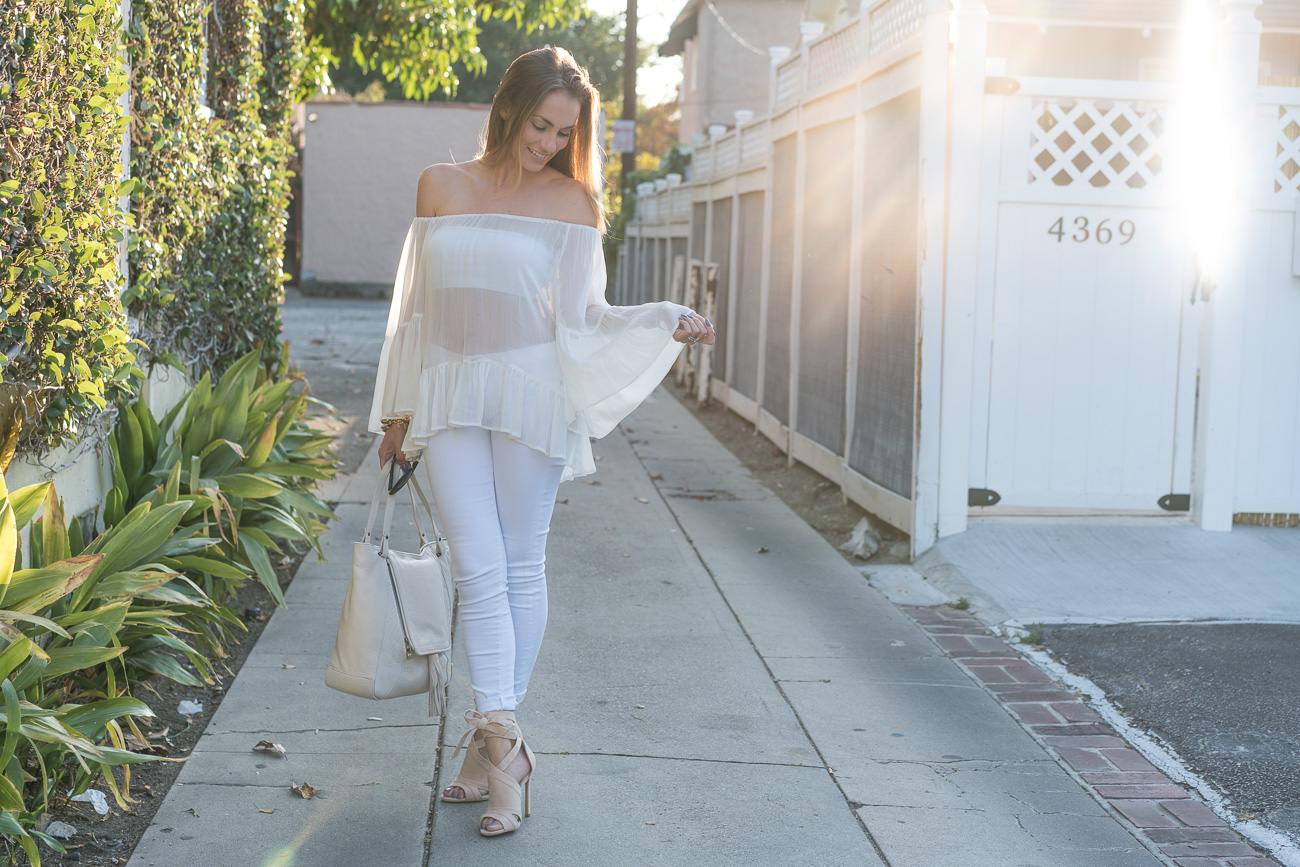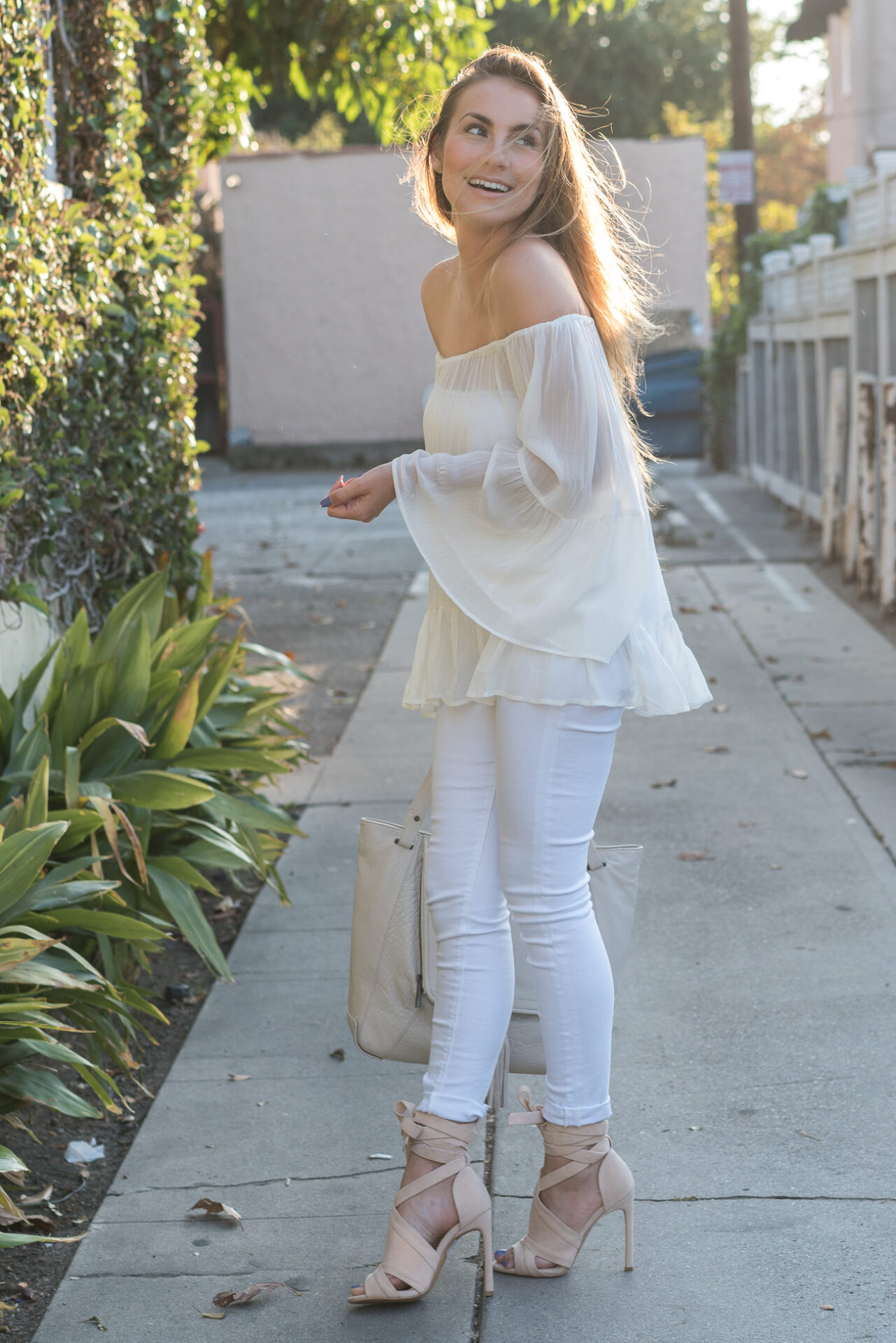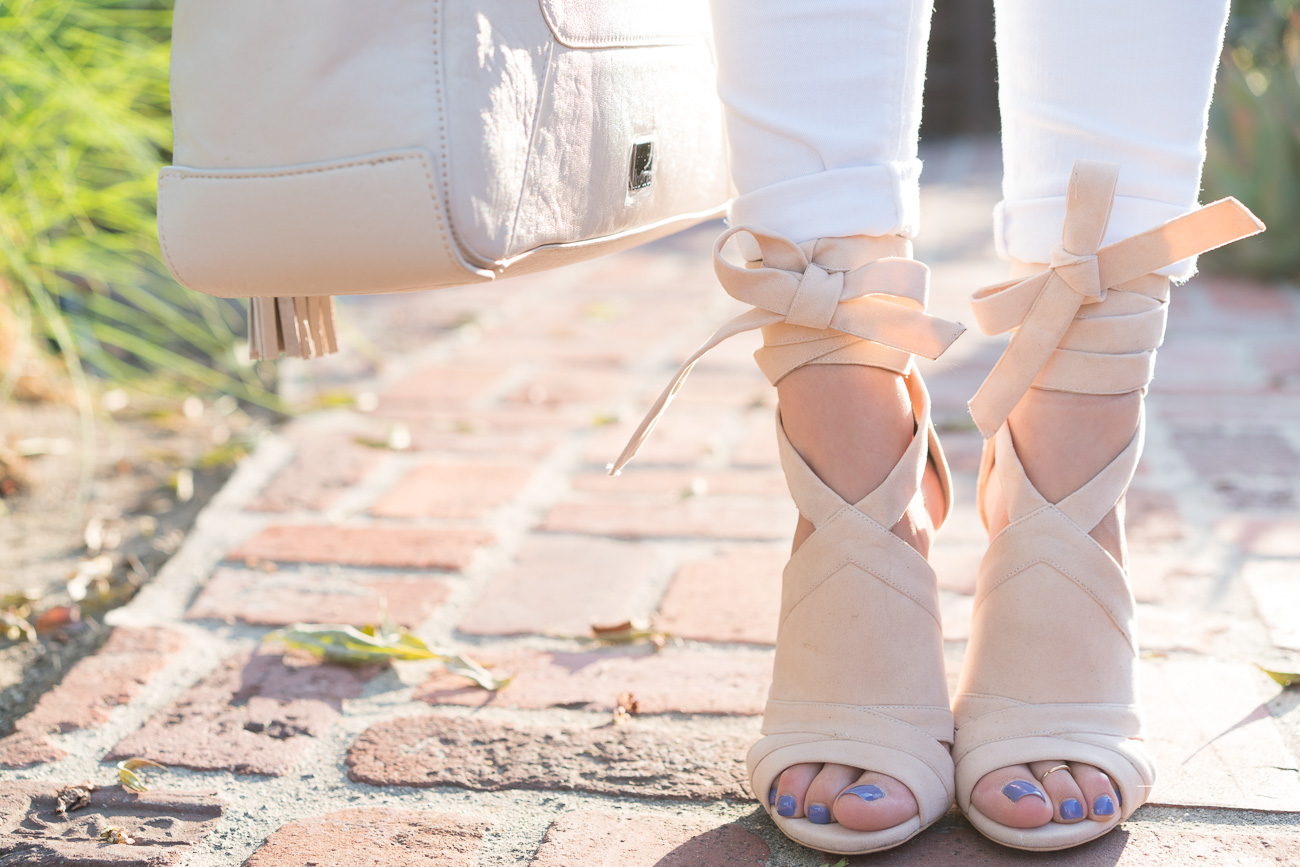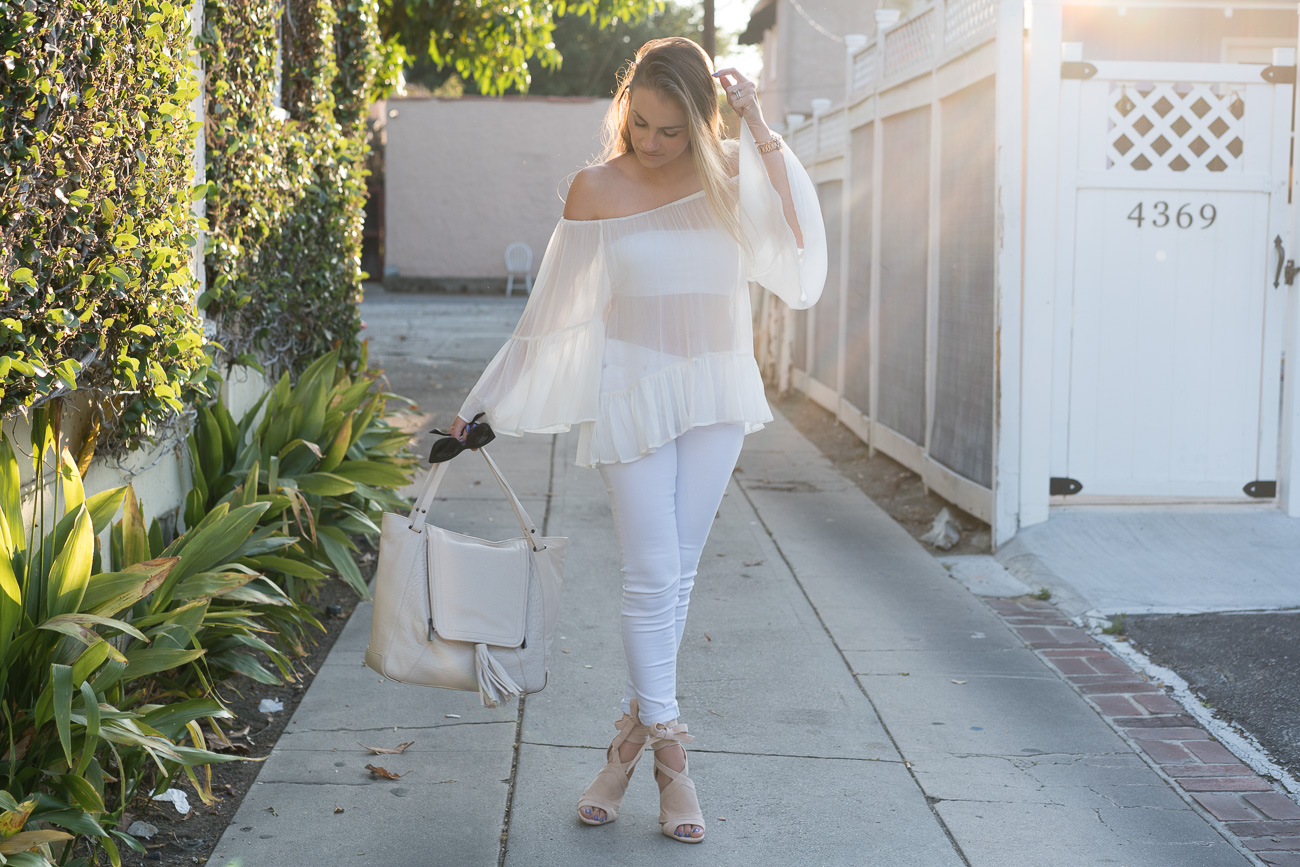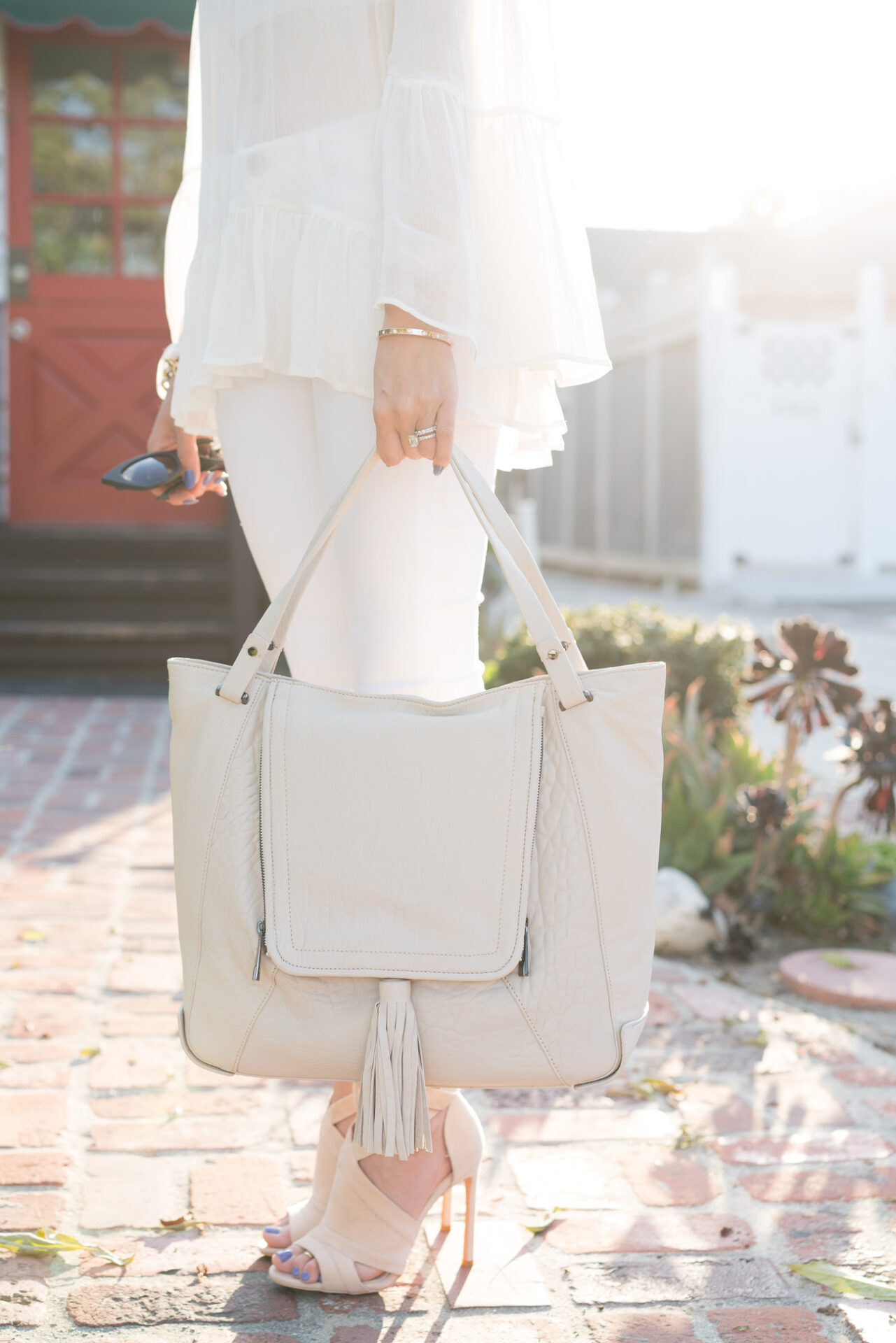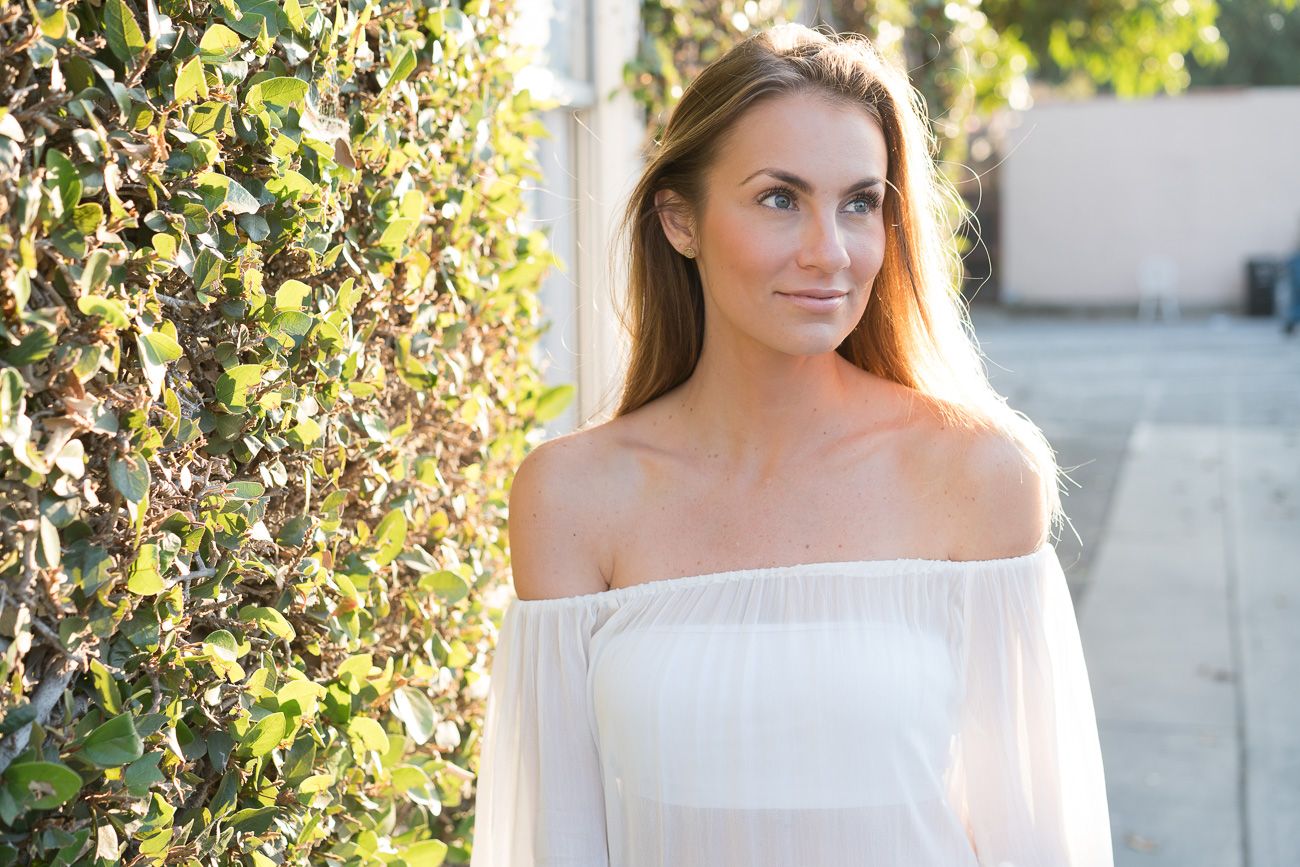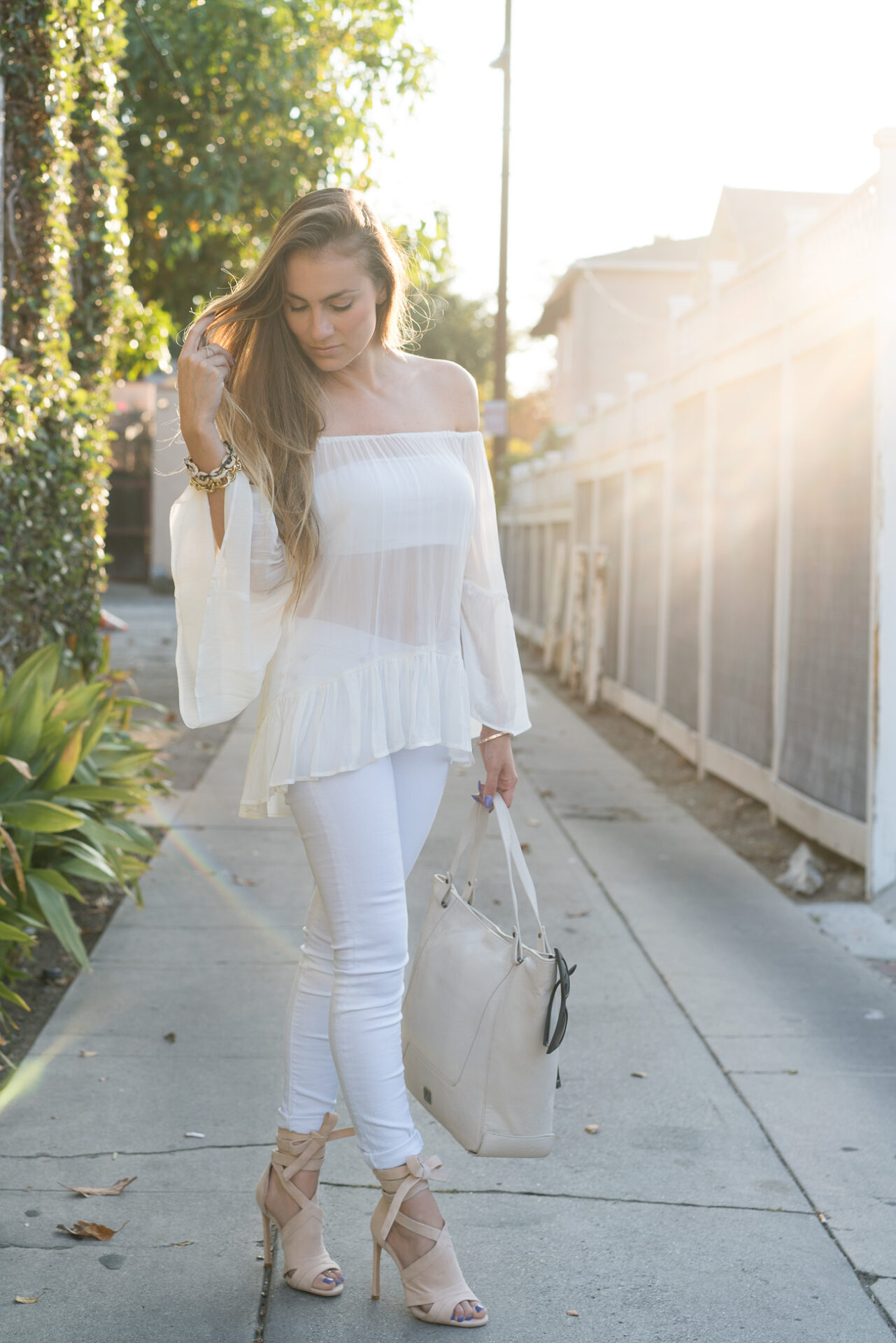 This post is a recap of the past +1 month of our lives and the adventure (we're moving!) we are now embarking on.  If you're interested, pour yourself a cup of coffee, tea, or glass of wine (pick your poison).  Sit back and settle in, because this is gonna be a long winded one!
The last month has been a whirlwind.  There's been highs and man, have there been lows.  Like low, lows.  If you've kept up with me on social media, then you know a lot of what has occurred.  But I'm going to tell you again all in one place.
My mom was out visiting Matt and I in LA and Friday, June 17th, she got a call that my Mawmaw had fallen.  We got her on an emergency flight back home to Ohio and finished up our packing, we were scheduled to fly out the next morning on a super early flight to vacation for 10 days in Florida.  In the middle of the night, my uncle called and said we needed to get back home.  So we cancelled our Florida flight and were on a plane to Ohio within about 2 hours of talking to my mom after she landed.  By the time we arrived in Ohio on Saturday afternoon, Mawmaw was already being transferred to Hospice.  I won't go into every detail as to what transpired, but she had several complications that added up to too much for her body to handle.  She was in Hospice for a solid seven days before she passed.  It was a long, heartbreaking and exhausting week.
Many of you have been with me here on Hello Gorgeous since the early days of my blogging and you know how close Mawmaw, my mom and I are.  I spent almost every evening after school and every weekend at Mawmaw's house.  I even had a bedroom there.  She lived with us until I was 6 years old.  The weight of losing her has to be something akin to what losing a parent feels like.  She taught me so much in my life that I can truly say I wouldn't be the person I am today if it hadn't been for her constant presence and love.  I'm so glad to have been able to be there the last week of her life, because she was with me through every step of mine.
To add stress on top of stress, Matt & I had a horrible experience with our vacation plans.  We had booked our vacation house in Florida less than 72 hours before we were scheduled to arrive.  The morning we were scheduled to check in, we called and explained the situation, never thinking this would be an issue since we had just booked the house.  Man, were we wrong.  Not only would they not refund a single penny from the vacation rental that we had already paid in full, but they wouldn't allow us to just shift the stay to a later time so that we could be with our family.  We tried every avenue to get them to work with us in any capacity, to no avail.  The owner turned out to be a completely heartless individual who chose to take advantage of our situation.  We lost all of our money.
After the funeral services were complete in Ohio, we chose to head down to Florida anyways to try to salvage a vacation.  We desperately needed some relaxation.  The trip was wonderful and much needed.  I plan on putting together a post about where we stayed, what we ate, all those fun 30A facts in one place.
We arrived back home to LA on July 7th and immediately had to start packing.  We are moving to Vancouver.  Yes, I said move.  Matt's new television show, Timeless, films in Vancouver, so we are moving while the show films.  Remember my 5 Truths About Being Married to an Actor blog post?  I wasn't kidding about the moving part.  This is our third move in so many years of marriage.  This one is our first international relocation.
We got on the road to Vancouver last Wednesday and made the drive up here.  We're not settled at all.  We can't get into our new home until August, so we're staying at a temporary location in the meantime and only brought up a few items for now.  I'm pretty much over living out of a suitcase at this point…  But who wouldn't be?
We live an extremely blessed life.  I got to have my Mawmaw for 89 years on this planet.  These are the positives that I have to remind myself sometimes.  I have very sad days because the realization hits that she's no longer only a phone call away.  I'm also moving to a brand new city and the only person I know is Matt.  And, we're just plain ole busy.  All of those things combined, along with other daily stresses, can feel so heavy at times.  The season that I'm in is just that though, a season.
Maybe I teased y'all with an update post, but really it's just therapeutic for me sometimes to sit down and put my thoughts and my heart in writing.  It helps to sit back and see everything that is going on in my life with the words on my screen.  I just wanted to fill in the gaping holes of my absence here so you understood where I've been and what's been going on in my life.  I don't tend to talk super personal here very often, but I appreciate the chance to be open and a bit vulnerable.
One last thing that I would like to share…  I don't know anyone in my life who loves to dance more than Mawmaw.  If you took her to a wedding, you knew she'd be the last one to leave the dance floor.  She didn't need music to dance, but if there was music?  Watch out!  She'd cut a rug anywhere, any time.  We played this song at her service and it brought our family such peace.  If you have recently lost a loved one, perhaps this song will give you a tiny bit of comfort in your time of grief.  The overwhelming sense of peace that I do feel is because I know where Mawmaw is now.  She's dancing in the sky.  She's in the arms of Jesus.
---
I felt like this look would be appropriate for the context.  The sun flare and all white makes me think of heaven.  If Mawmaw saw these photos she'd say one of two things: "You need to cut that hair."  Or she'd pat my face and say, "You purty thing, you."  Either one would've made me smile.
What I'm Wearing:
Glamorous Smock Top With Frill Hem (almost sold out!); identical top here and love this top  //  Hudson White Jeans  //  Kooba Priscilla Tote  //  EGO Lace-Up Heels  //  Stud Earrings  //  Kate Spade Crystal Hinge Bracelet  //  Baublebar Link Bracelet  //  Baublebar Snow Leopard Bracelet (40% OFF)
Shop This Look: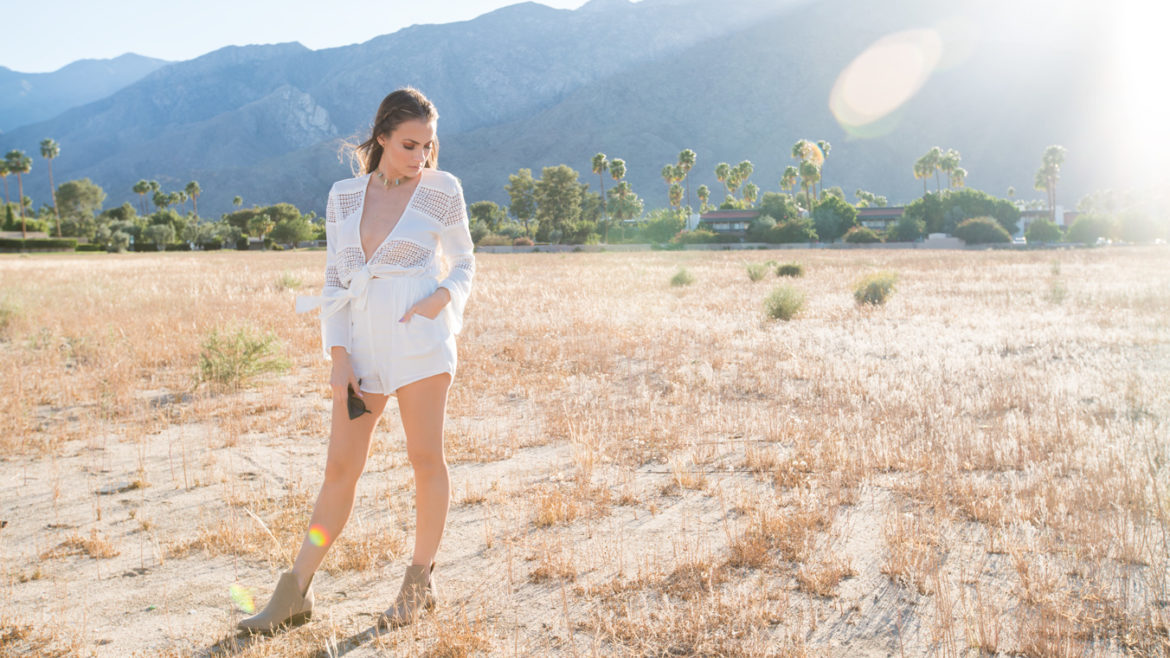 Reasons to Love Small Breasts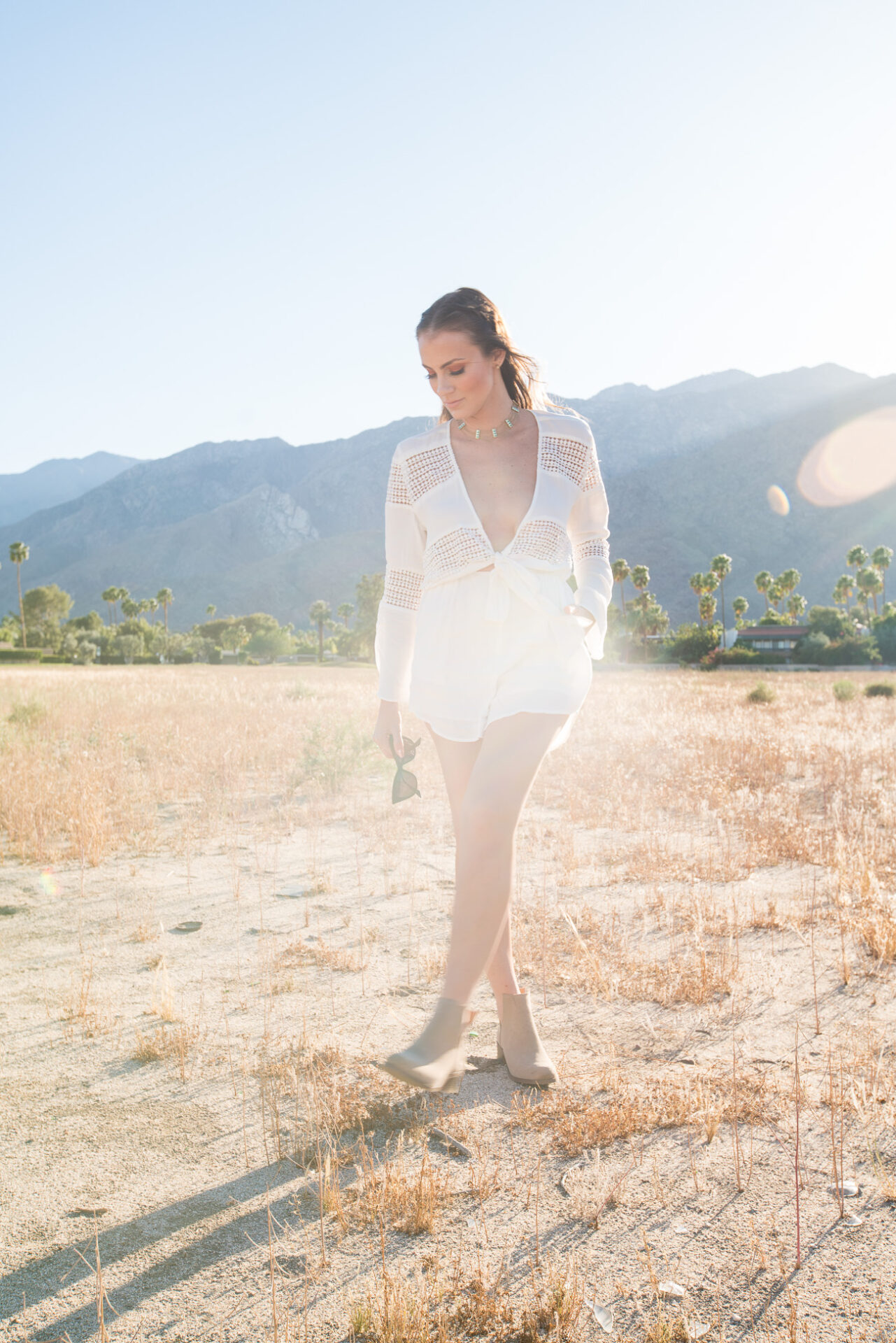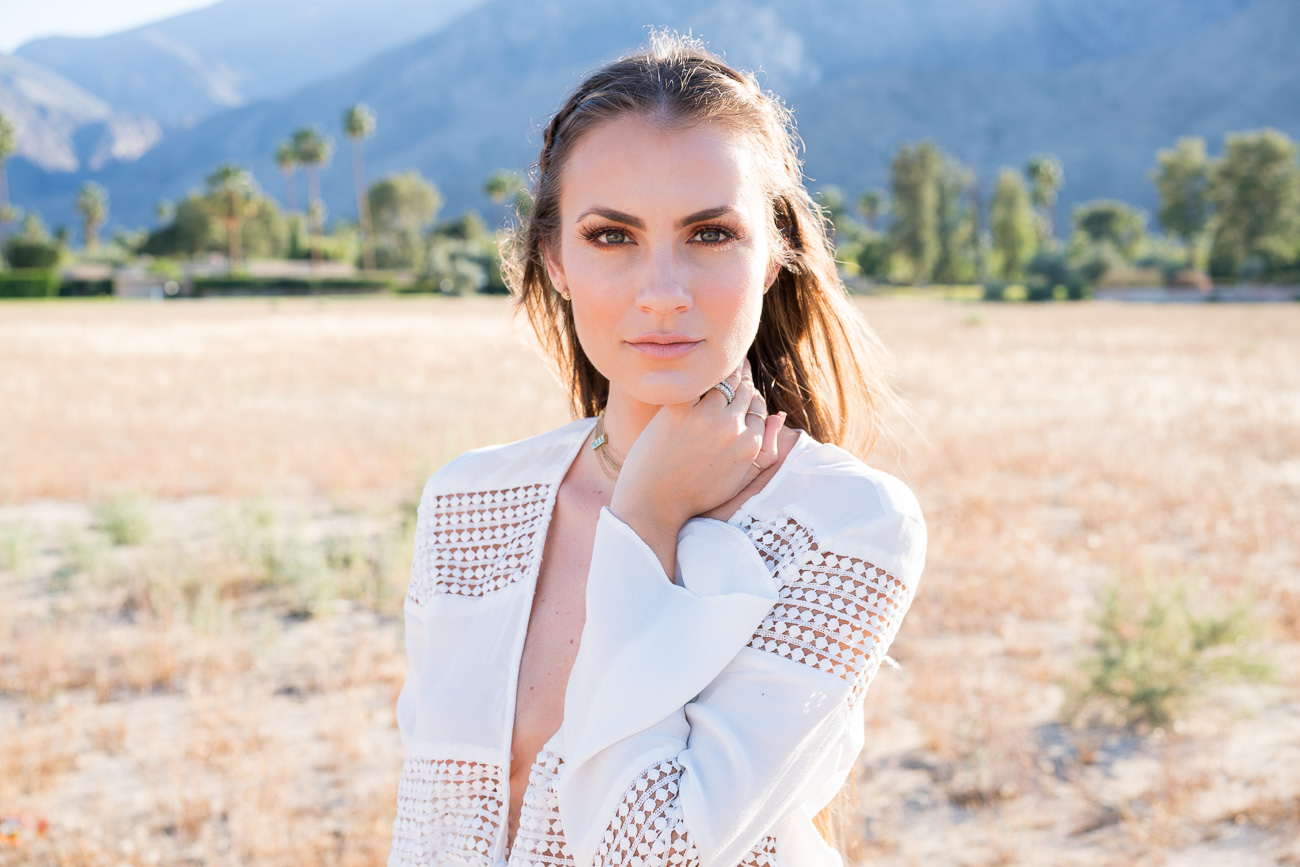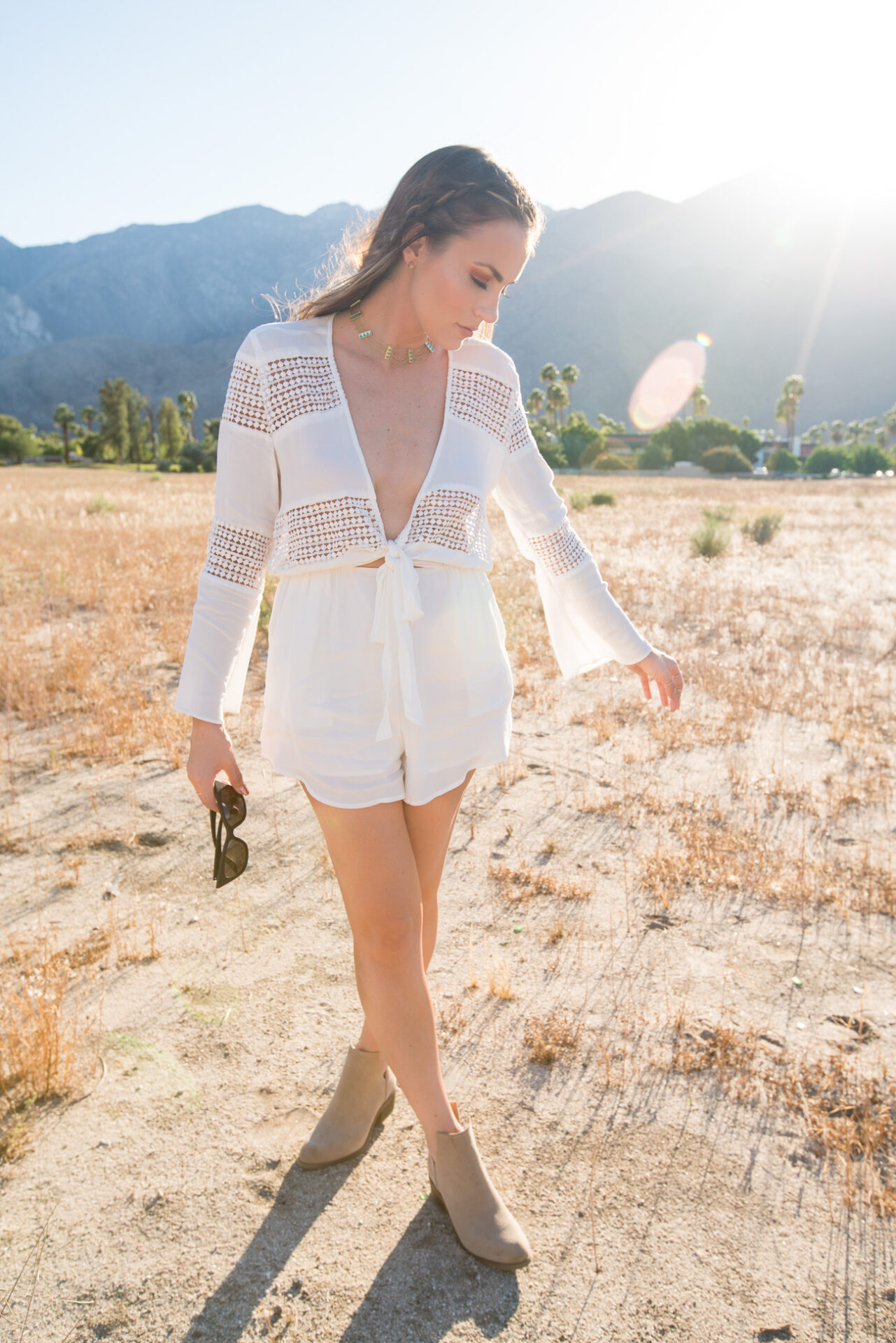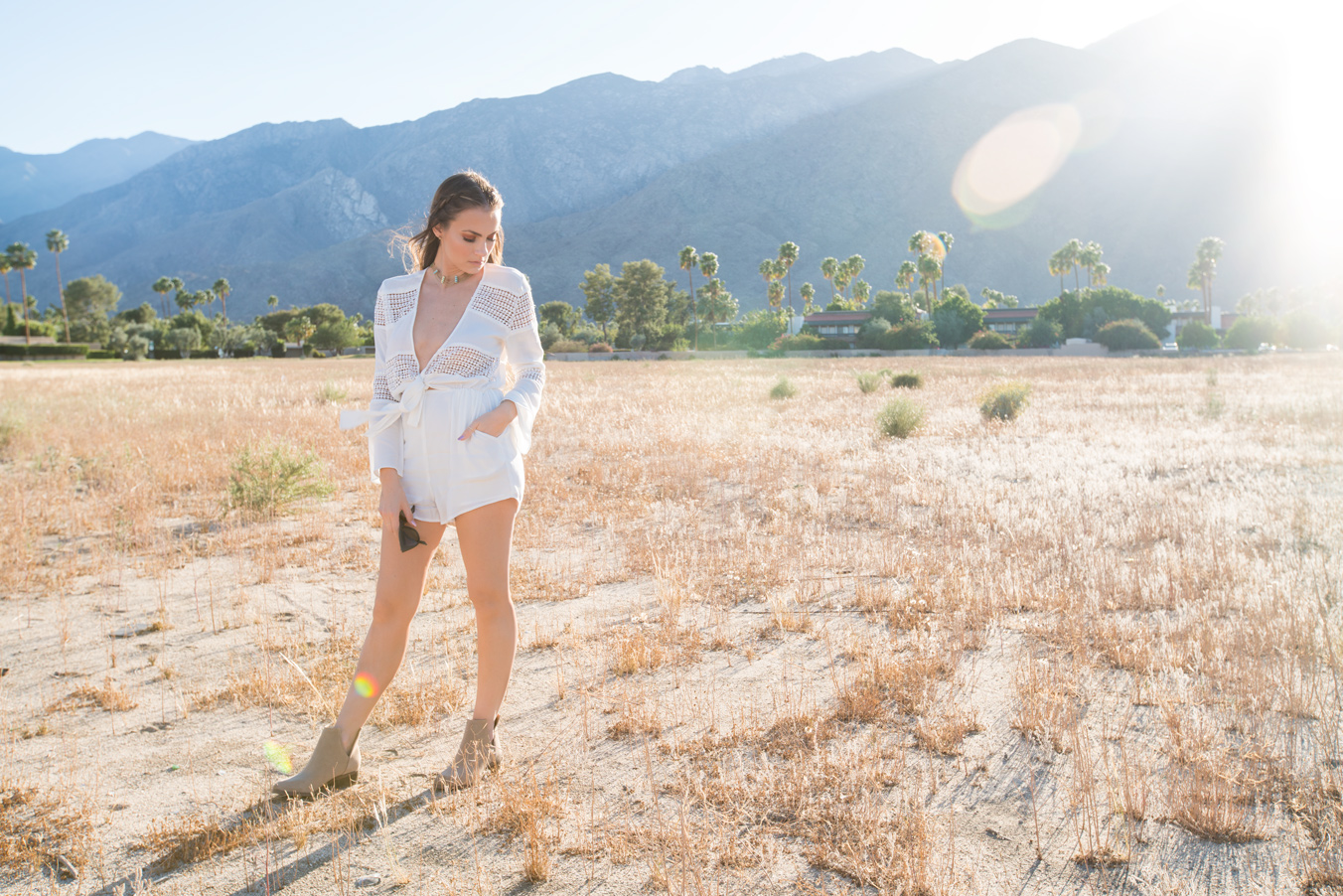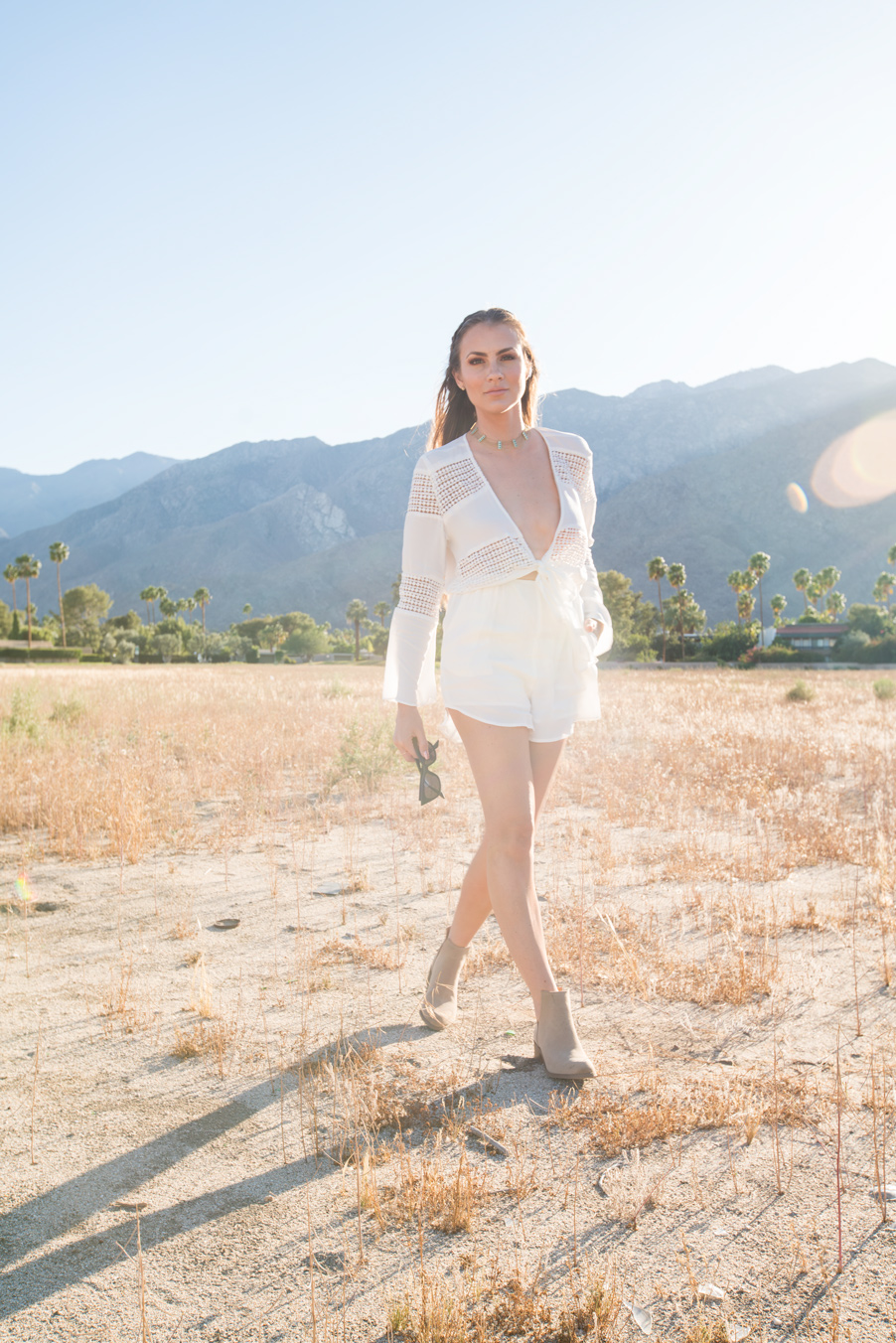 This post goes out to all my fellow sisters that are members of the IBTC (Itty Bitty T*tty Committee).  It's taken me years to embrace the fact that I have a small chest and be okay with it.  I was always made fun of growing up for being the tiniest kid in class.  I was underweight all through my school years and even weighed in at a solid 96 lbs. (on a good day) at my high school graduation.
In high school, I so badly wanted bigger breasts.  I started wearing water bras in my Sophomore year to add a little volume up top.  It made me feel a little more proportional (I've always had a butt) but one of my girlfriends spilled the beans and I was once again the brunt of all the jokes (I was used to it at this point lol).  I remember a cartoon floating around my classroom of me as Britney Spears, on stage performing, with a leak sprung from my water bra.
Needless to say, I've tried just about every cup enhancing bra out there.  I've owned every "Add A Cup"/Padded/Push-Up bra that Victoria's Secret has ever created.  I've been so uncomfortable in my own skin because I was so convinced that I needed a fuller chest in order to be more feminine/womanly.  I'm not sure when the change happened in me, but one day I woke up and was just totally okay with my B-cups.  Here's a few reasons why smaller breasts are fabulous, in case you too need to be convinced:
You can easily get away with bralettes and they're totally a fancy accessory.
You have better posture with less weight in the front weighing you down.
You can wear pasties or cutlets and not worry about appearing saggy.
You can rock the deep-v styles (so in right now!) with ease.
You never have to worry about needing a breast reduction.
Button down shirt?  No problem!
Easier time picking swim tops because you can go with more versatile styles.
I've read that it's easier to get massages and better sleep with smaller boobs.
Now I find myself gravitating towards the deep-v style tops, like this romper.  I like that I have the ability to wear this style comfortably.  I think there's something just as sexy about a nice chest and clavicle as there is about cleavage.
I mean no hate for my full chested Gorgeous Girls.  There was a time when I wanted to be you, but now I've learned to be happy with what God gave me.  I also see nothing wrong with women who want to get/have implants.  If that's something that makes you more comfortable with your own body, and you're doing it for you, then I say more power to ya!
PS- If you'd like to see me do a post about my favorite bras and bralettes, leave a comment below and let me know.
---
Self Tie Knotted Romper (Under $100)  //  Stick-On Bra  //  Sole Society Behati Boots (almost sold out!); similar style here  //  House of Harlow 1960 Peak to Peak Choker (sold out); love this choker too  //  Frozen Druzy Earrings
Sizing Info:  Wearing romper in size XS, Nu Bra in B cup and booties in size 7.
Shop This Look: