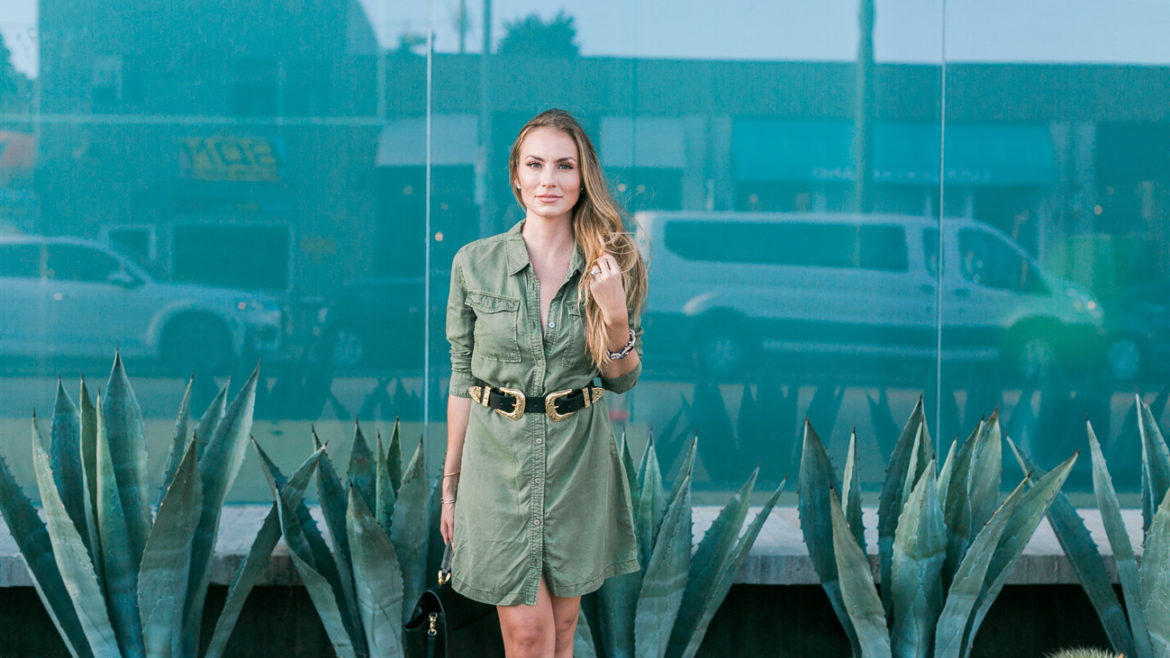 10 Symptoms I've Experienced Coming Off Birth Control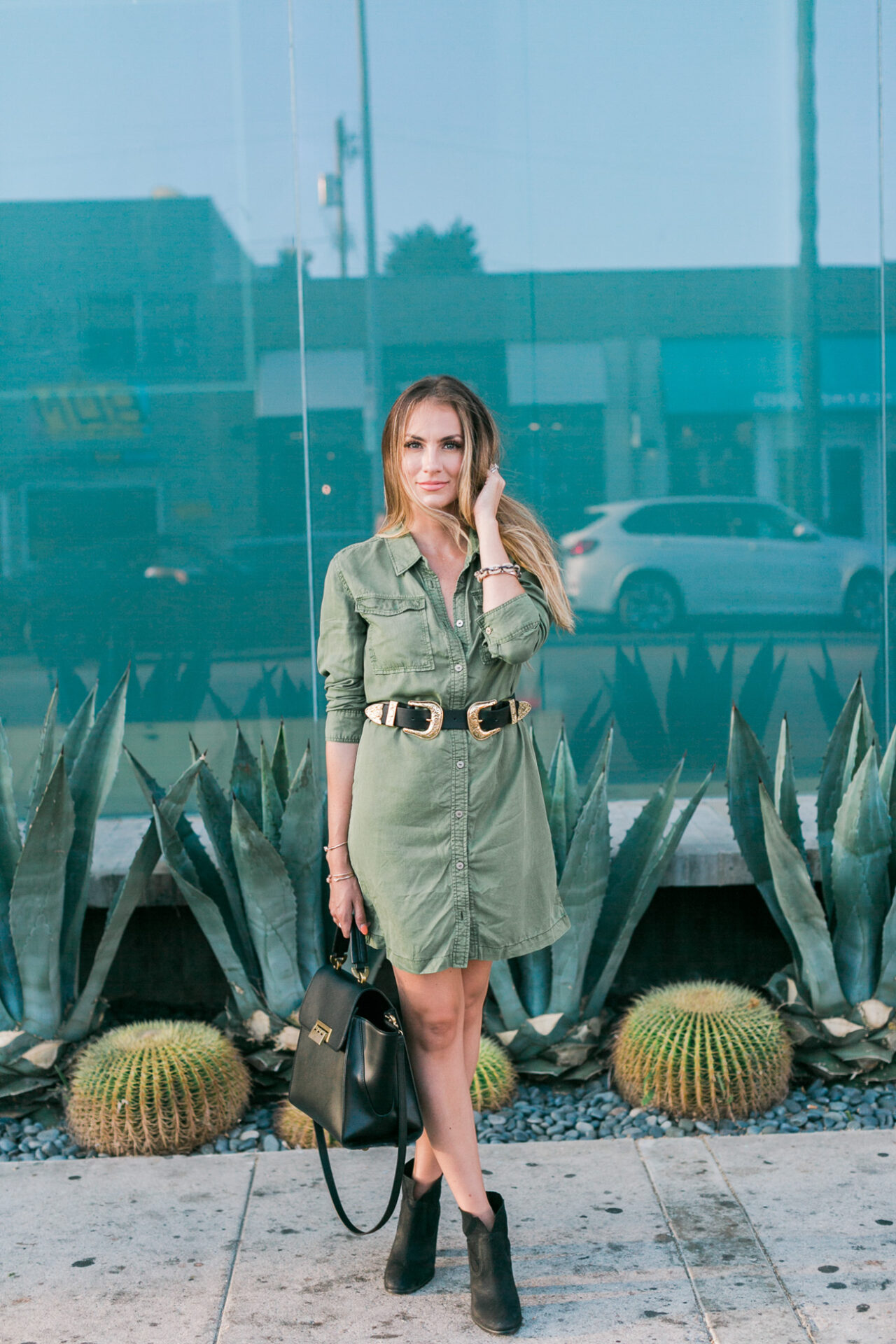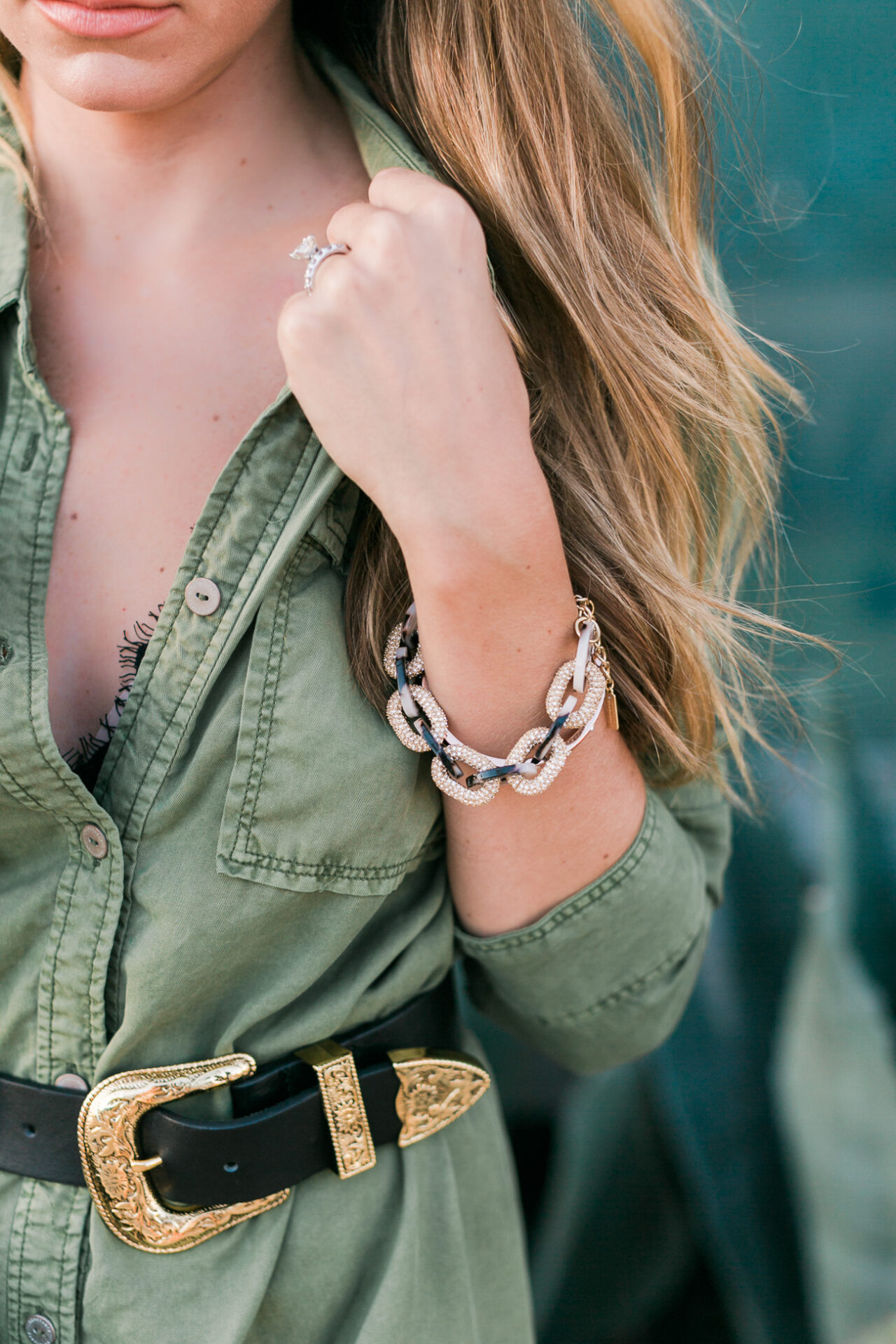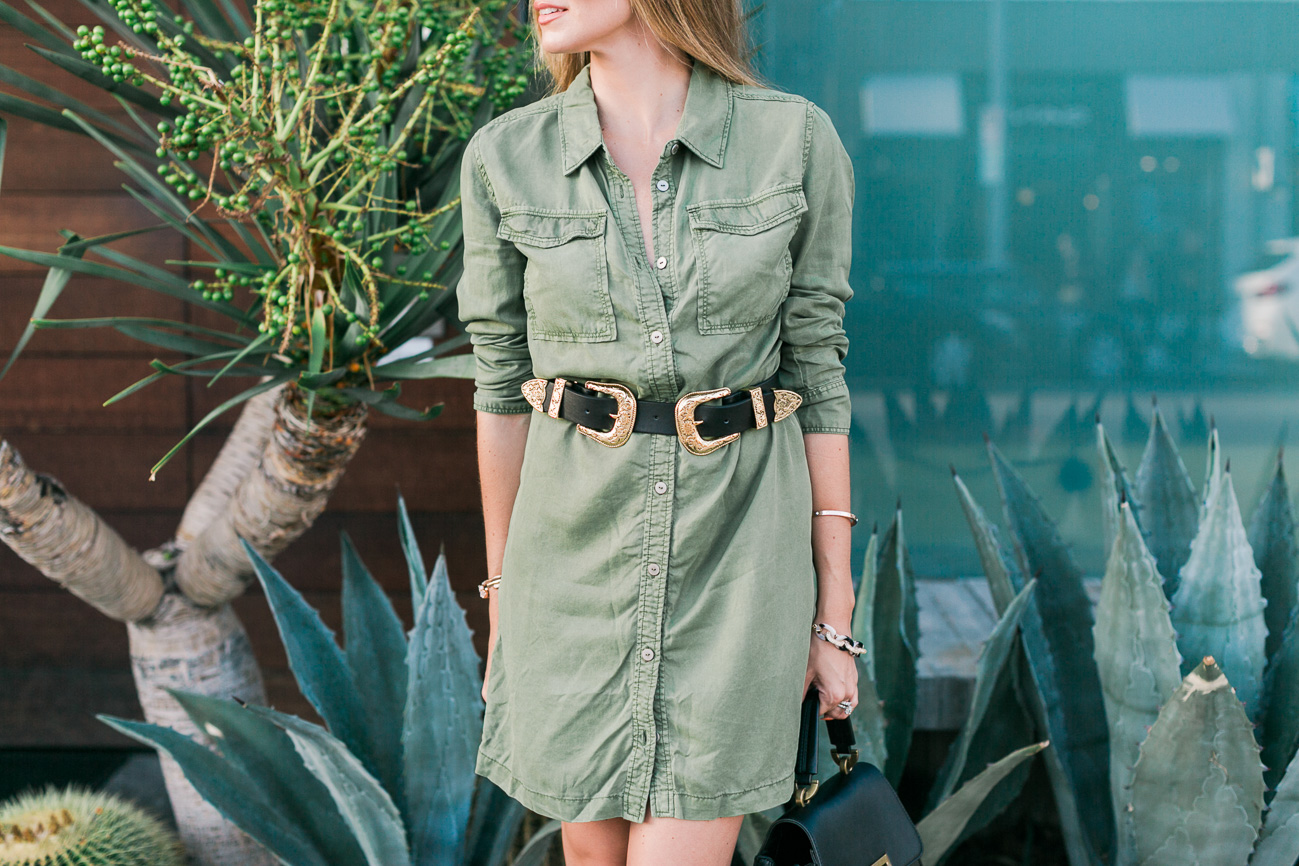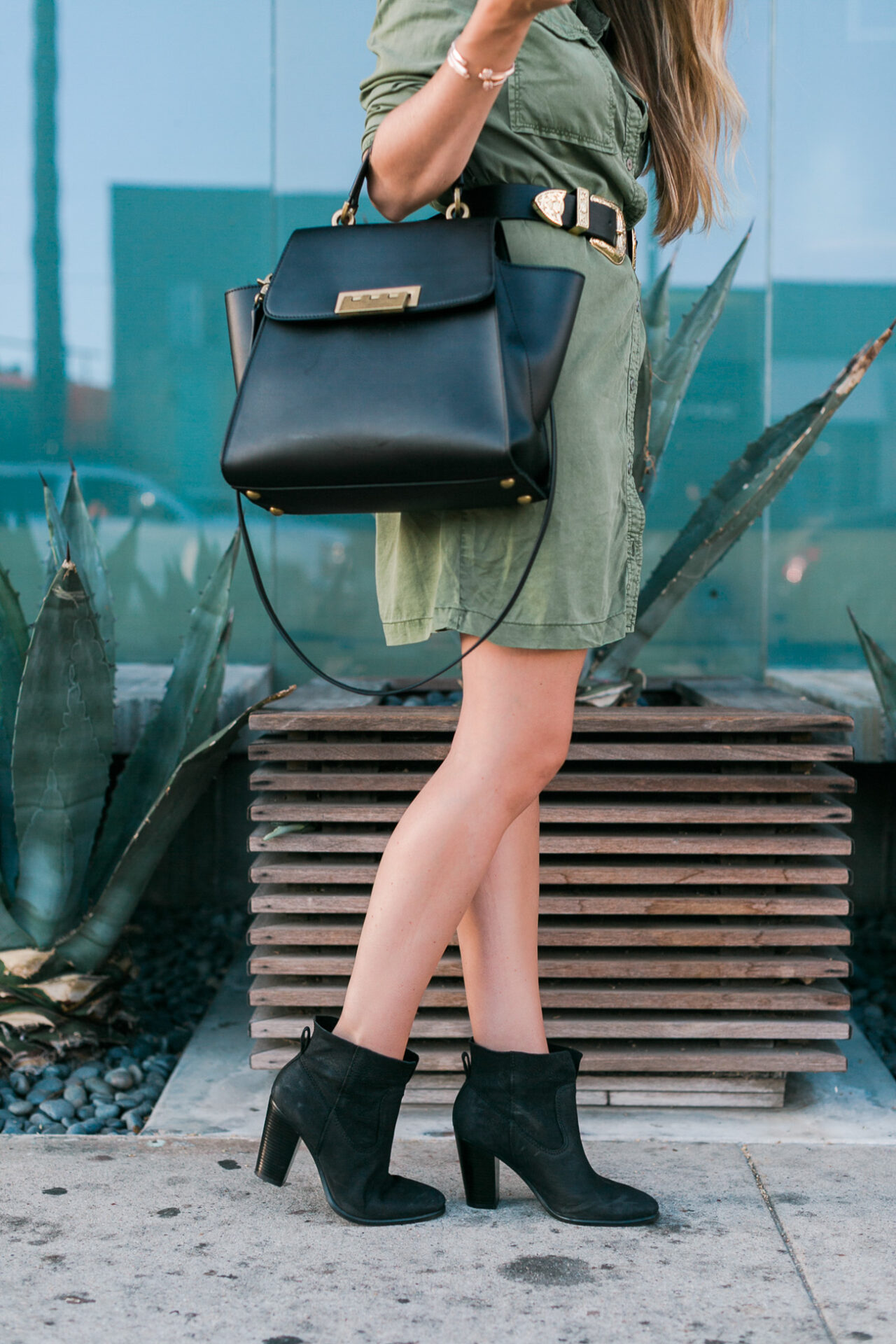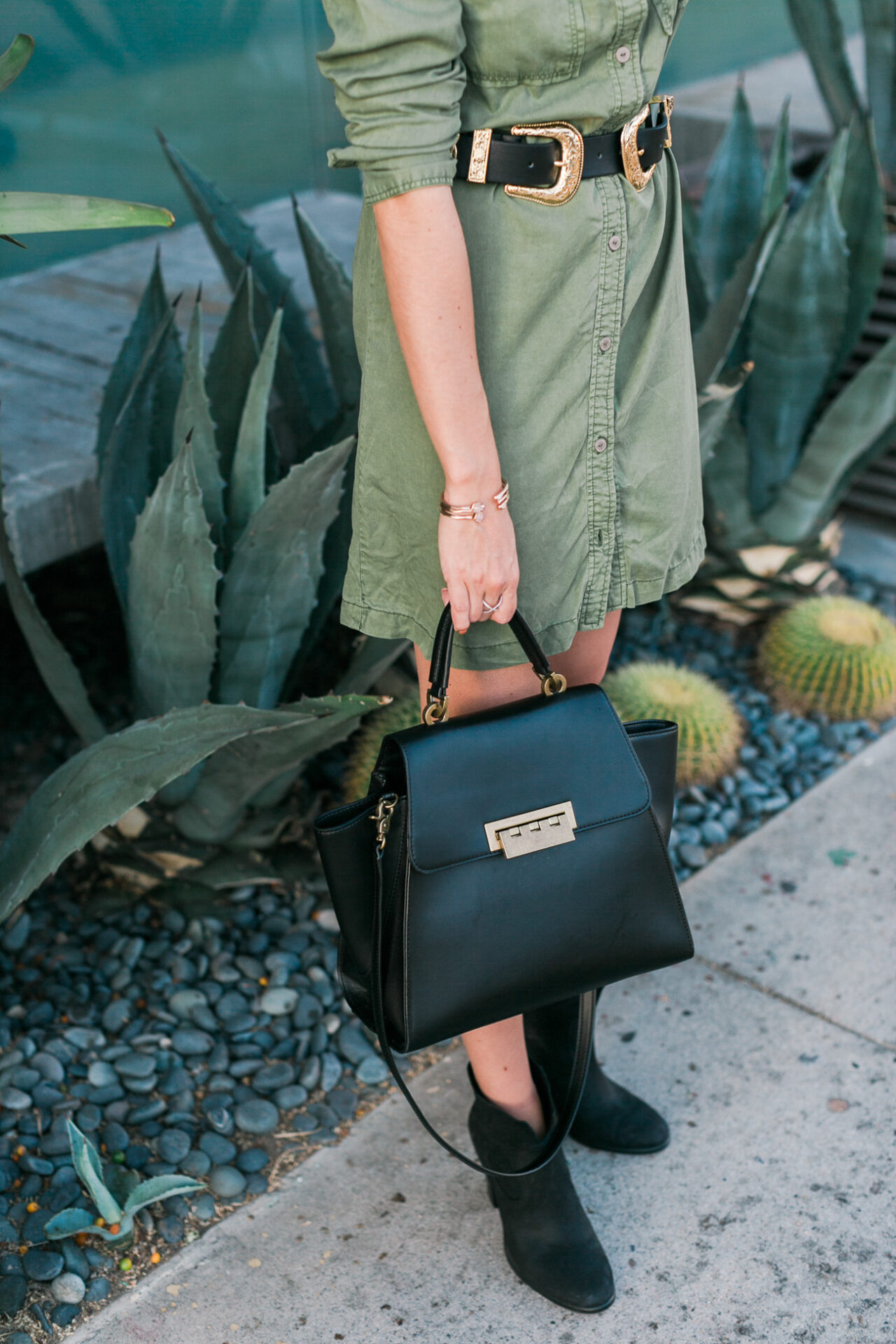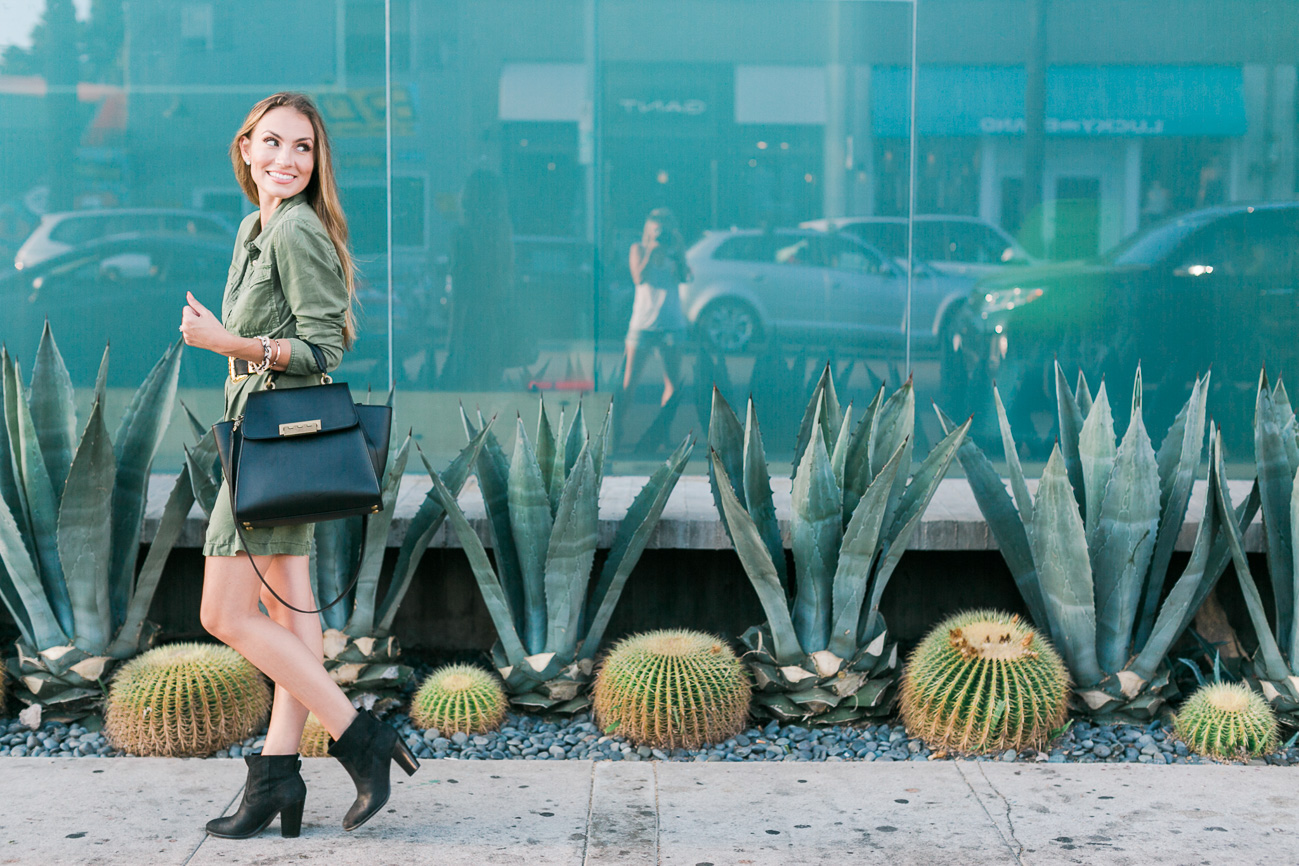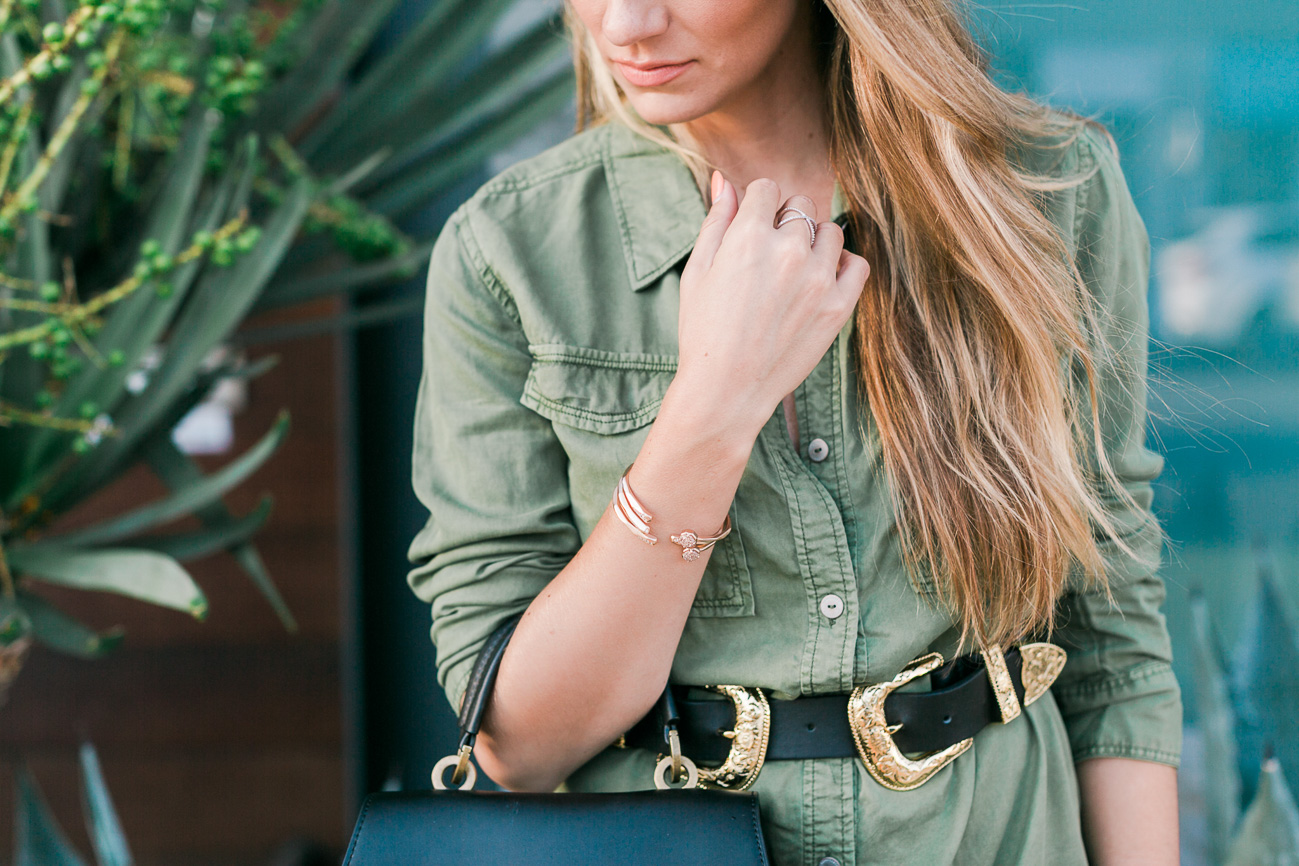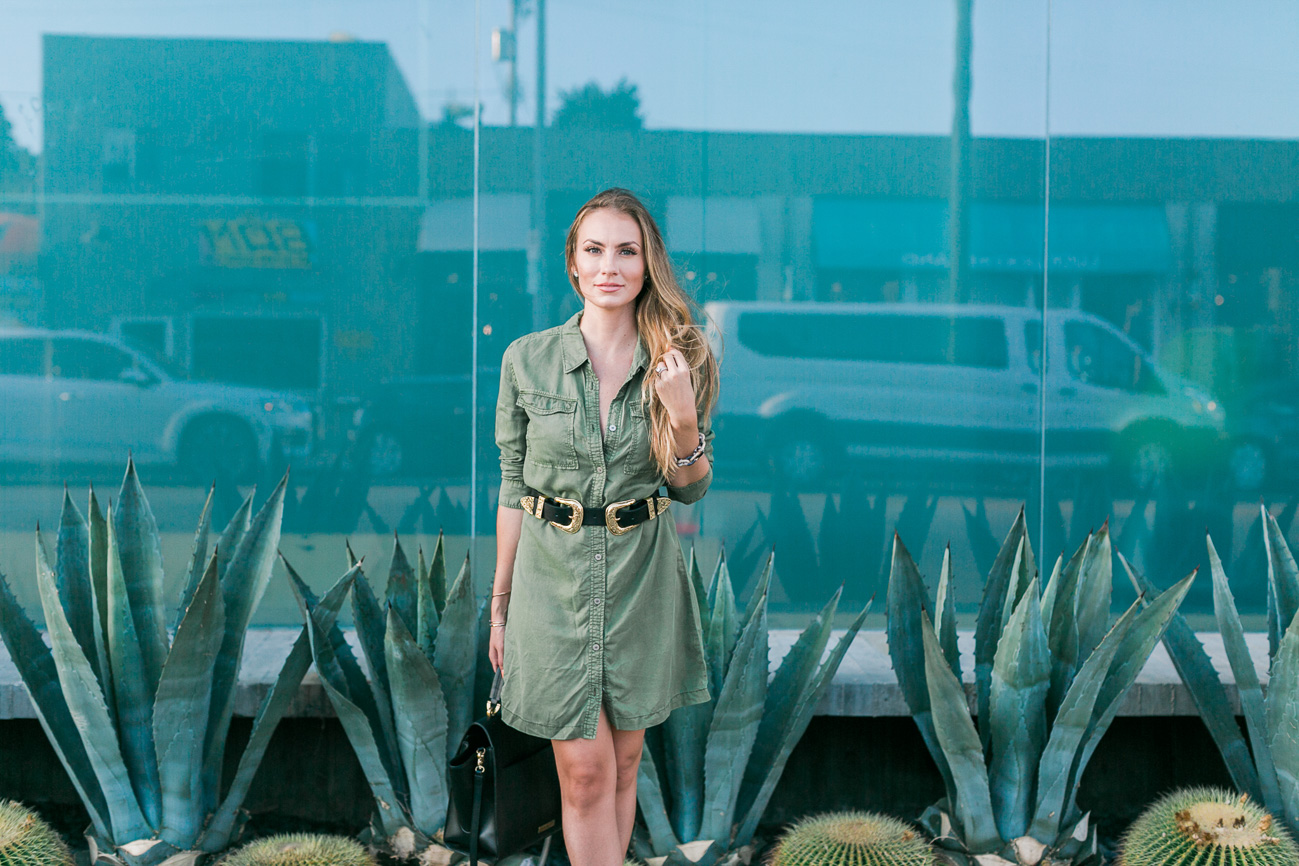 Today's post is not your typical fashion blogger post…  I'm venturing into the land of hormones. Or "hormonees" as Voula would say in "My Big Fat Greek Wedding."  Love that movie!
Many of you know that I suffer from endometriosis.  I've had it most likely since puberty, but wasn't diagnosed until my 20's.  After my first laparoscopy surgery, my surgeon advised my only option to keeping the endometriosis at bay was to start birth control.  So that's exactly what I did.  I had one more surgery after the initial, but other than that, the endometriosis hasn't reared it's ugly head.
Fast forward 7 years after beginning birth control, to this past January.  I was experiencing migraine headaches as often as two times per week.  My current OBGYN said we had no choice but to stop the birth control, he feared that I may stroke from the combination of the medication and the migraines.  So that's what we did.
I'm sharing the changes I've seen in my body since coming off birth control on the off chance that some of my Gorgeous readers are preparing to go through the same experience.  This way, you can see what I've experienced personally and hopefully either prep you for what's ahead or maybe feel a little better that you're not alone.  Obviously, I'm not a doctor.  This is just what I've personally gone through and what has happened to my own body.  If you have questions regarding your health or symptoms, be sure to contact your medical provider immediately.
A little background, I first started on Reclipsen and took this oral contraceptive for just over four years.  I started experiencing some breakthrough bleeding and my OBGYN switch me to Yaz (I think).  I last all of about 2-3 months on this stupid pill.  It gave me horrible acne, mood swings and overall made me feel like crap.  He then switched me to Nuvaring, which I stayed on up until this past January.
My 10 Symptoms after Coming off Birth Control:
Acne.  Just so I'm clear, I've never had acne before in my life.  I skipped that stage in my teenage years.  I would get an occasional pimple here or there, specifically around/during my period.  But nothing more than that.  Now?  Oh man, now I have regular zits in my hairline and chin.  Apparently those two areas are the hormonal break out zones.  I get the annoying little under-the-skin bumps as well as the cystic, nasty, need a cortisone shot monsters.
Blackheads.  This would normally be lumped in with acne, but because I have so many, it needs to be it's very own category.  I've always had normal blackheads around my nose.  Now I have them in excess everywhere.  Even in my eyebrows.  How does that even happen?!
Bacne.  Again, should be lumped in with acne, but this one is also so major it needs it's own category.  I've never had a pimple, white head, blackhead, NOTHING on my neck or back in my life.  The clear back days are a distant memory for me.  At first I was literally covered from the nape of my neck to my tailbone.  Now it's just mainly around my shoulders.  Even though it's less, it's still gross.  I was getting multiple cystic acne spots on my back that freaking HURT.  So painful and not pretty to look at.  Of course this nastiness was at it's all-time worst during summer.  And why wouldn't it be?  My open-back tops were kept to a minimum.
Oil.  As a teenager, I had oily skin.  But that seems to be the norm.  In my 20s, my oiliness evened out.  Now the oil is back with a vengeance.  My face could easily be considered an oil slick those first few months after birth control.  Now, it's evened out a bit, but still oilier than it was before.
Oily hair.  I've always been able to go days in between washing my hair.  My hormones decided to pay me back.  At first, I didn't link my oily hair to birth control.  I couldn't understand why all of a sudden, my hair needed to be washed almost every day, when my whole life I washed is 2 times per week.  Even dry shampoo wouldn't hold it over, it had to be washed at least every other day.
Hair loss.  It's normal to shed hair every day.  I know this.  But the amount of hair I lose now is insane.  My hair is noticeably thinner around my temples.  My hair is everywhere.  It sheds and I don't even know it.  Talk about annoying.  Oh and my baby hairs?  It's as if I grew a new set of bangs overnight.  I can't decide if this is new growth or breakage.  Either way, my body somehow missed the memo that my bang days were over in the 7th grade.
Painful periods.  I forgot what cramps were for the most part.  Coming off birth control was a stark reminder of what life was like every single month in high school.  I mean, I still had cramps even on birth control, but not the "call 911" type of cramps.  They haven't been quite that bad, but definitely worse than I've experienced in the past 7 years.  I also noticed that my periods stayed on calendar with the same cycle I had while on the pill.  I asked my doctor why I didn't see a change and his response was that my body has changed since I first started the medication 7 years ago.
Headaches.  This one is a major praise.  Up until last week, I didn't have a single migraine in 7 months.  When I did get headaches, they were minor and rarely needed even a single Advil.  I had my first migraine last week, but I was able to link it back to a new supplement I took (which states the side effect may be migraines) so I immediately stopped taking it.
Ovulation.  I forgot that my body did that.  After birth control, you are harshly reminded that this happens every month.  The cramps were almost as bad my first few months after the pill as period cramps were.  And man oh man, did I get breast pain during this monthly window.  I'd never in my life experienced breast pain before this.
Sense of smell.  At first, I thought I had to be pregnant.  At certain times of the month, smells would make me so nauseous.  I remember being in a car in New York back in March early in the morning.  We had driven by a restaurant that was serving breakfast and I thought I was definitely going to vom over the egg smell.  Matt thought I was off my rocker, but I couldn't get the odor out of my nasal passages for miles.  It was horrible.  Even still, I'll smell something that will literally smack me in the face and make me feel so sick, but no one else will notice it.  And no, I'm not currently pregnant.
After all that complaining, the absence of my migraines makes all of the pain the butt symptoms worth it.  Beyond worth it, actually.  Migraines were ruling my life.  Now they're in the past, which is exactly where I plan to keep them.
How about you?  What symptoms did you or are you experiencing after coming off birth control?  Did you experience something I did?  Or maybe everything I did?  Or did you experience something totally different than I did?  I'd love to hear from you!  Also, let me know if I should do an updated post about what products I tried throughout this acne journey I've been on.
---
Sanctuary Army Girl Shirt Dress (ON SALE! 52% OFF!)  //  B-Low the Belt Waist Belt  //  Booties  //  Zac Posen Eartha Handbag  //  Kendra Scott Blake Cuff Bracelets  //  Crossover Ring  //  Baublebar Link Bracelet  //  Anine Bing Lace Bralette
Photos by Valorie Darling Photography.
Shop This Post:

5 Tips for Purging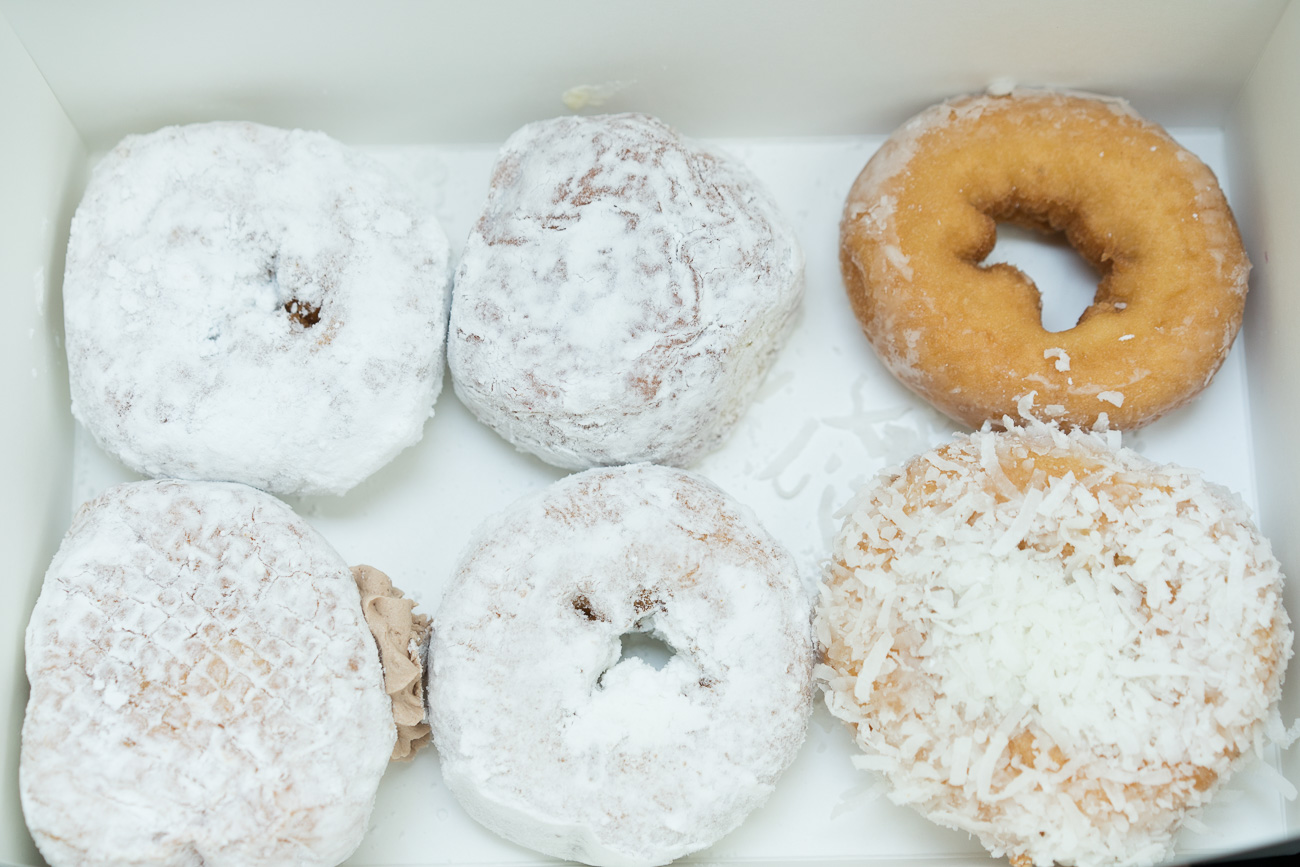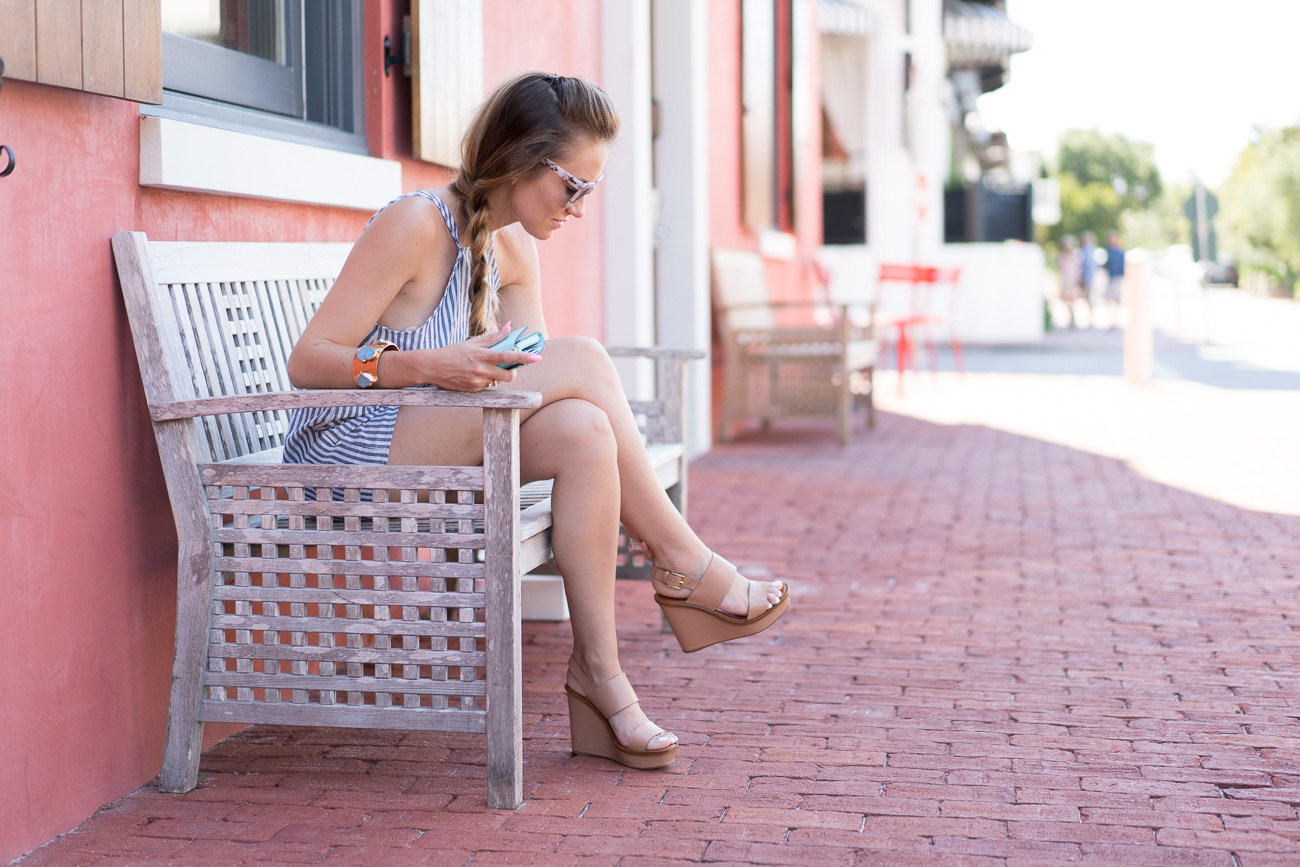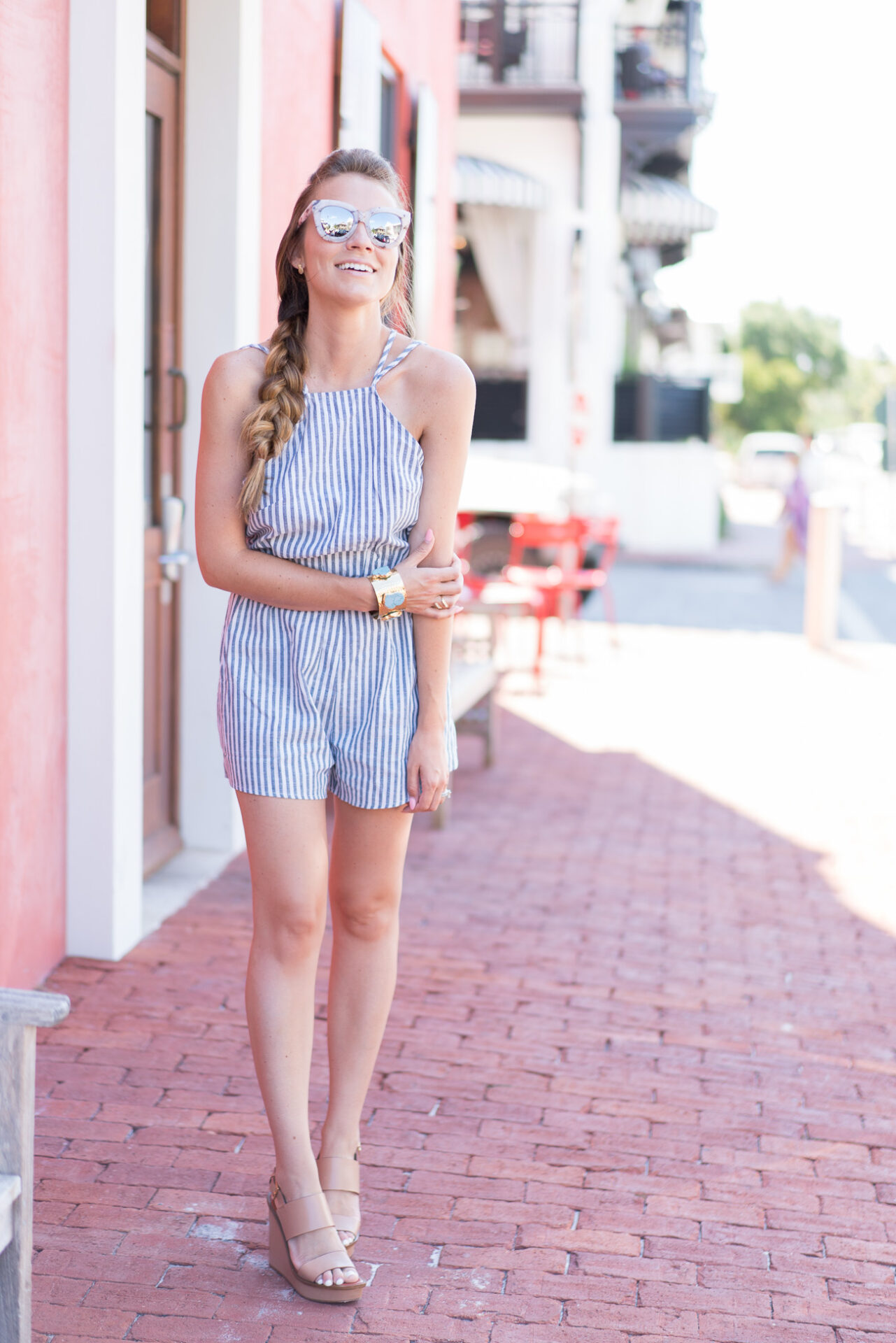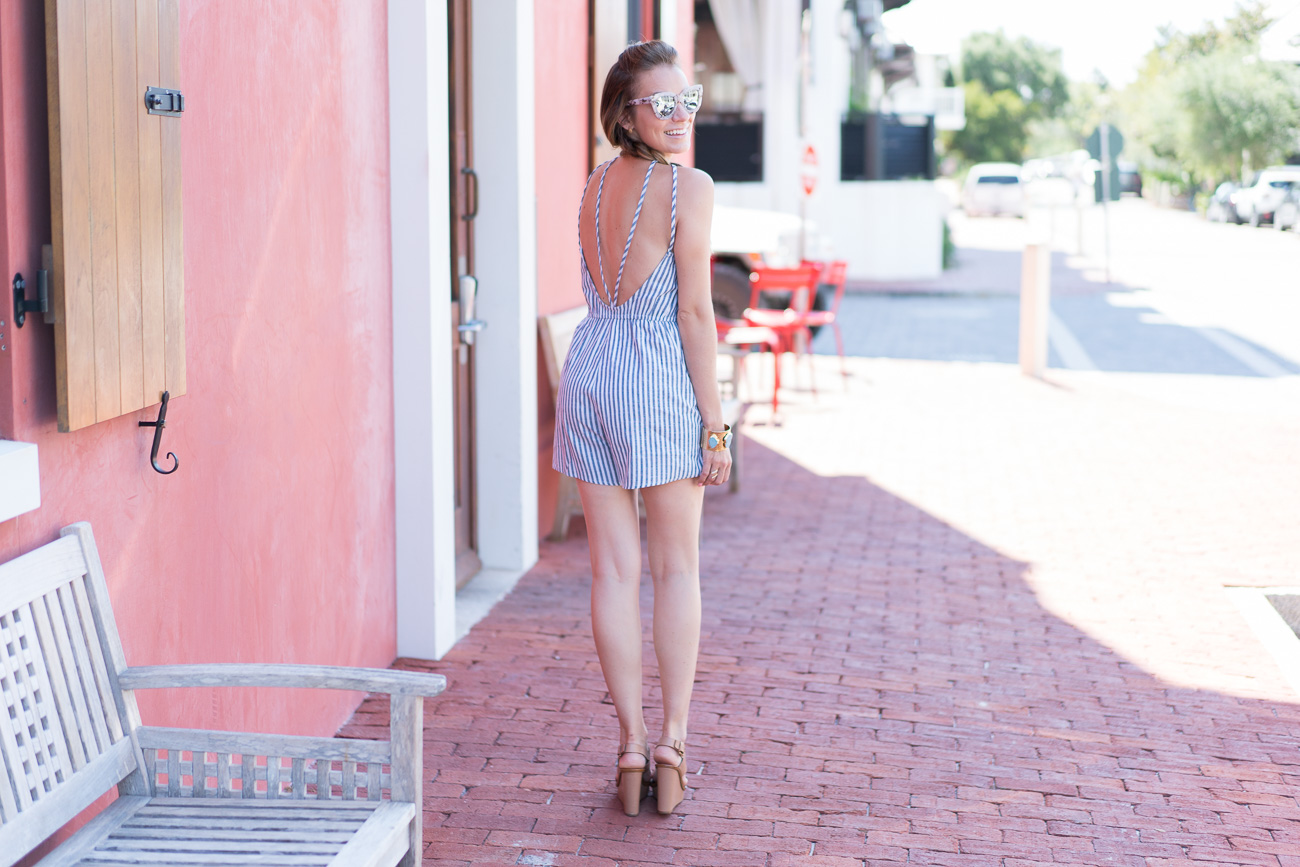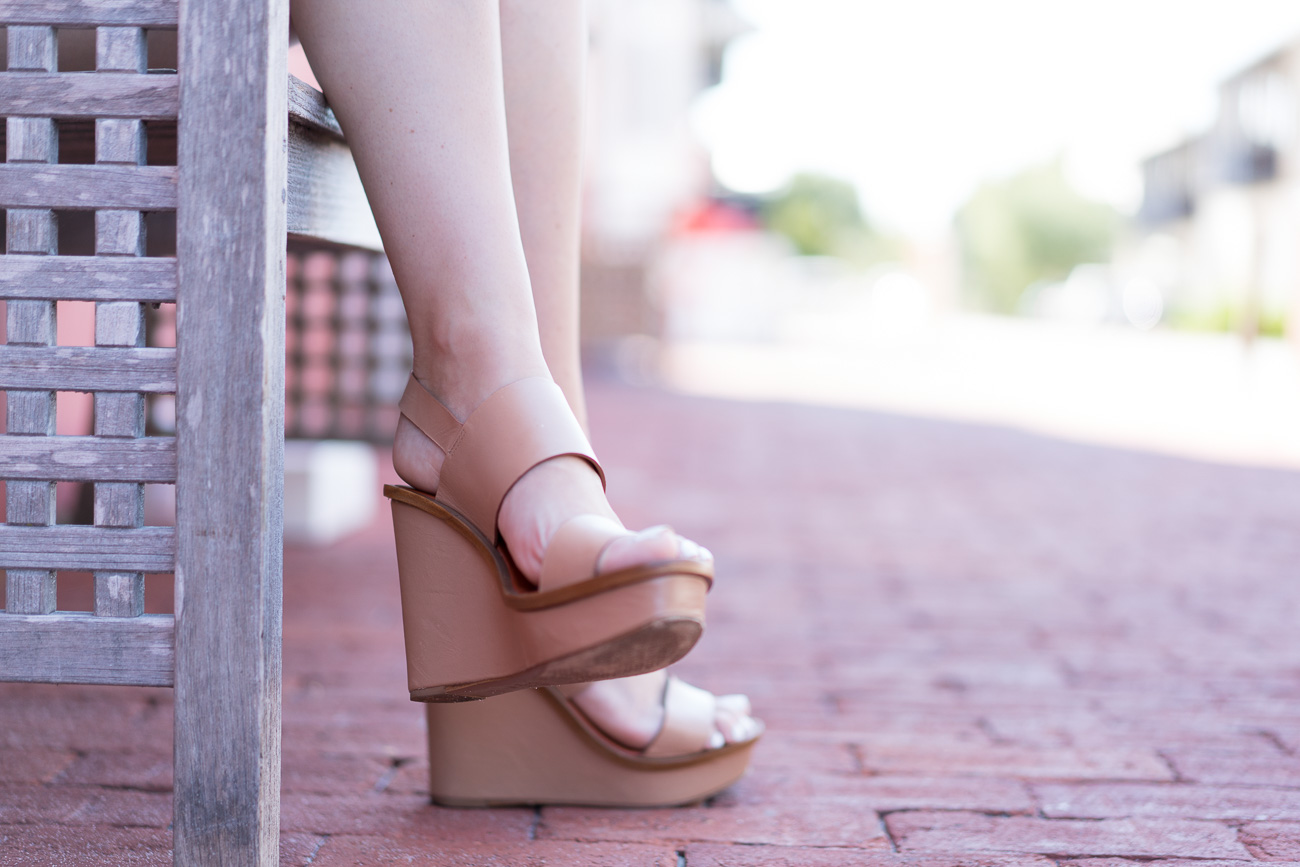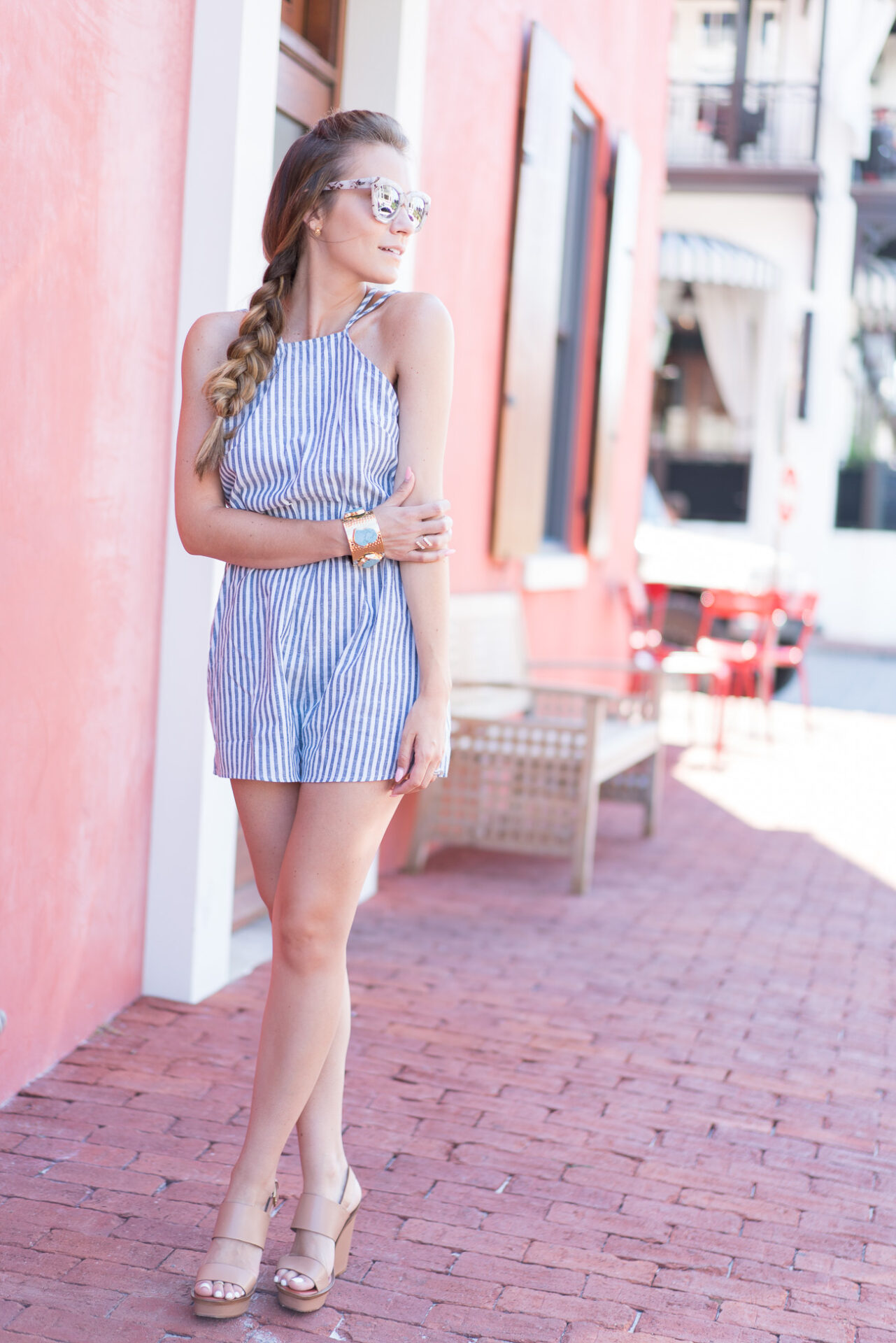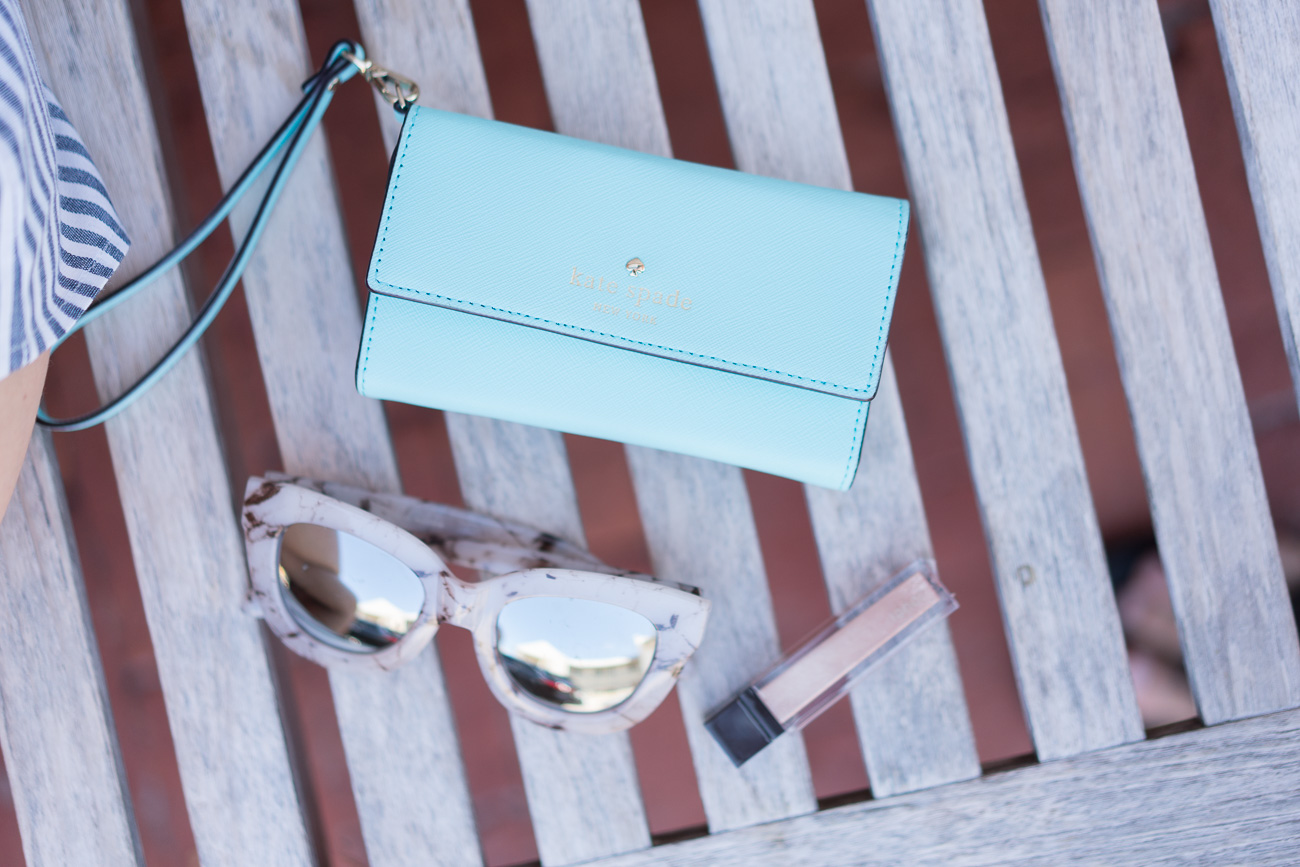 Y'all.  I've fallen down a deep dark hole.  That hole is named "Purging".  My husband may never speak to me again (kidding).  I came home from the dermatologist yesterday with every intention of sitting down to write this blog post.  But something inside of my brain snapped and said, you need to clean out your kitchen cabinets.  NOW.  8 hours and one car full of donations later, my kitchen is unrecognizable.  It began a domino effect for me though…  I moved on to Matt's office, and every other room in my house.  If it was in my path, it was in danger of being tossed or donated.  I'm now +2 car fulls of donations deep.  And it feels awesome.
I feel like a new woman with a new home.  I'm not sure how I accumulate so much stuff in such a short time because I'm a Grade A purger (is that even a real word?).  Family and friends call me when they need motivation to organize or purge.  It's like a secret talent (or weapon in Matt's opinion).  Here are a few tips I can give for anyone who needs a good house or closet purge.
Use my 3 month rule.  If I haven't worn or used an item in 3 months and can't see myself using it in the next 3 months, it's gone.
Get rid of excess and duplciates.  Specifically, toss those extra linens you don't use.  Almost every linen closet I encounter has +3 sets of bed sheets for each bed.  Let's be real for a second…  You use one set, maybe two, wash that set and put it back on, or rotate with your other favorite set.  For adult beds, anything over two sets is really unnecessary.
Toss uncomfortable shoes, clothes, undies and linens.  If you don't enjoy wearing something, why keep it?  Just because a certain pair of shoes is to die for doesn't mean you should keep them if they literally kill your tootsies every time you put them on.  Move on to another pair!
Organize and deep clean as you purge.  Sounds like a nightmare, I know.  But listen, if you are taking things out of a shelf or drawer, take an extra 60 seconds to clean and disinfect it.  Organizing feels amazing but having your house organized and sparkling clean is just about the best feeling ever.  I do this every time I organize a drawer, shelf or my refrigerator.
Look at expiration dates and toss it out!  I'm not just talking about food but toiletries too.  Did you know sunscreen expires?  Don't forget your medicine cabinet and makeup drawer!
Purging is the best feeling when it's all said and done.  If you need a little inspiration, check out the book, "The Life-Changing Magic of Tidying Up: The Japanese Art of Decluttering and Organizing".  This book gives great tips and ideas for what to get rid of and why.  I don't agree with every single suggestion or that you need to thank each item you own for it's service (so silly) but I was very inspired to get off my toosh and get to tossin'!
What are some of your favorite purging or organizing tips and tricks?  Leave a comment and let me know!  I love to hear from my fellow organization junkies sisters!
Okay, okay…  My purging rant has come to an end.  Today's look is another one from our time at 3oA.  This cute little romper is another steal of a deal coming in at only $15.  The back is fully open, so I would suggest my go-to sticky bra with this look.  It's a super cute outfit and so great for the beach.  Let's be honest though, my favorite part of this outfit are the donuts.  The Donut Hole is the most incredible donut shop I've ever been to in.my.LIFE.  Not joking.  If you're ever in the Panhandle, this place is a MUST!
---
What I'm Wearing:
Striped Backless Romper ($15!)  //  Tory Burch Lexington Wedges (ON SALE 30% OFF!)  //  Stick-On Bra  //  Sugar & Spice Sunnies  //  Pineapple Stud Earrings  //  Gold & Turquoise Cuff Bracelet  //  Crystal Ring  //  Kate Spade iPhone Wallet  //  Jouer Lip Creme
Shop This Look: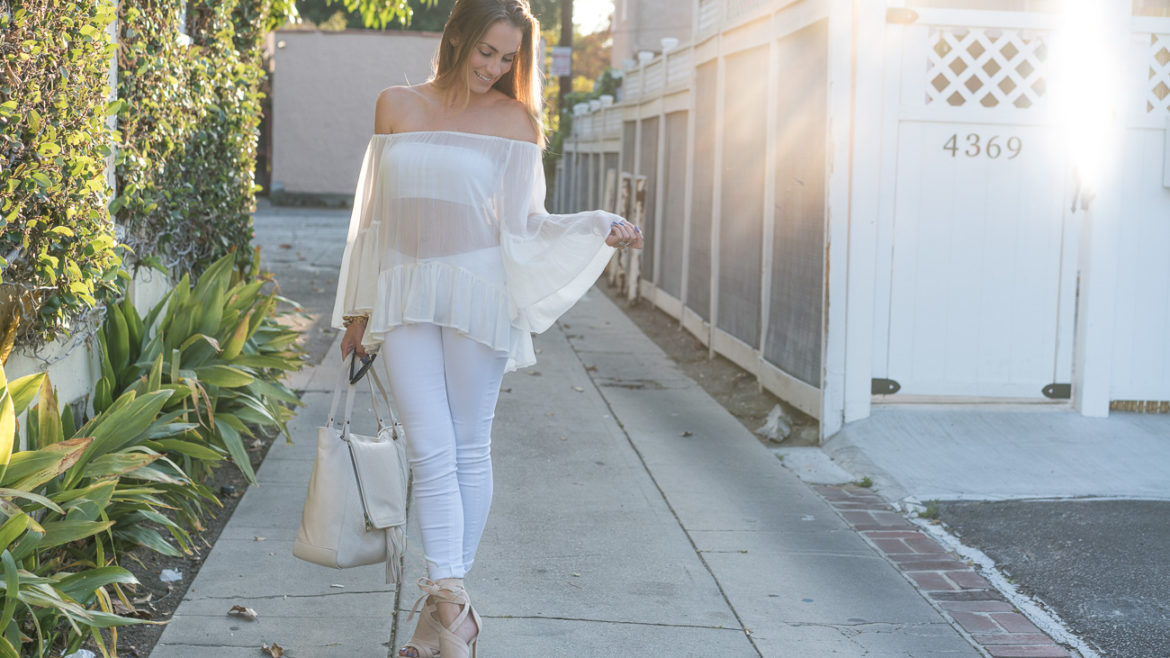 Update: Past Month & We're Moving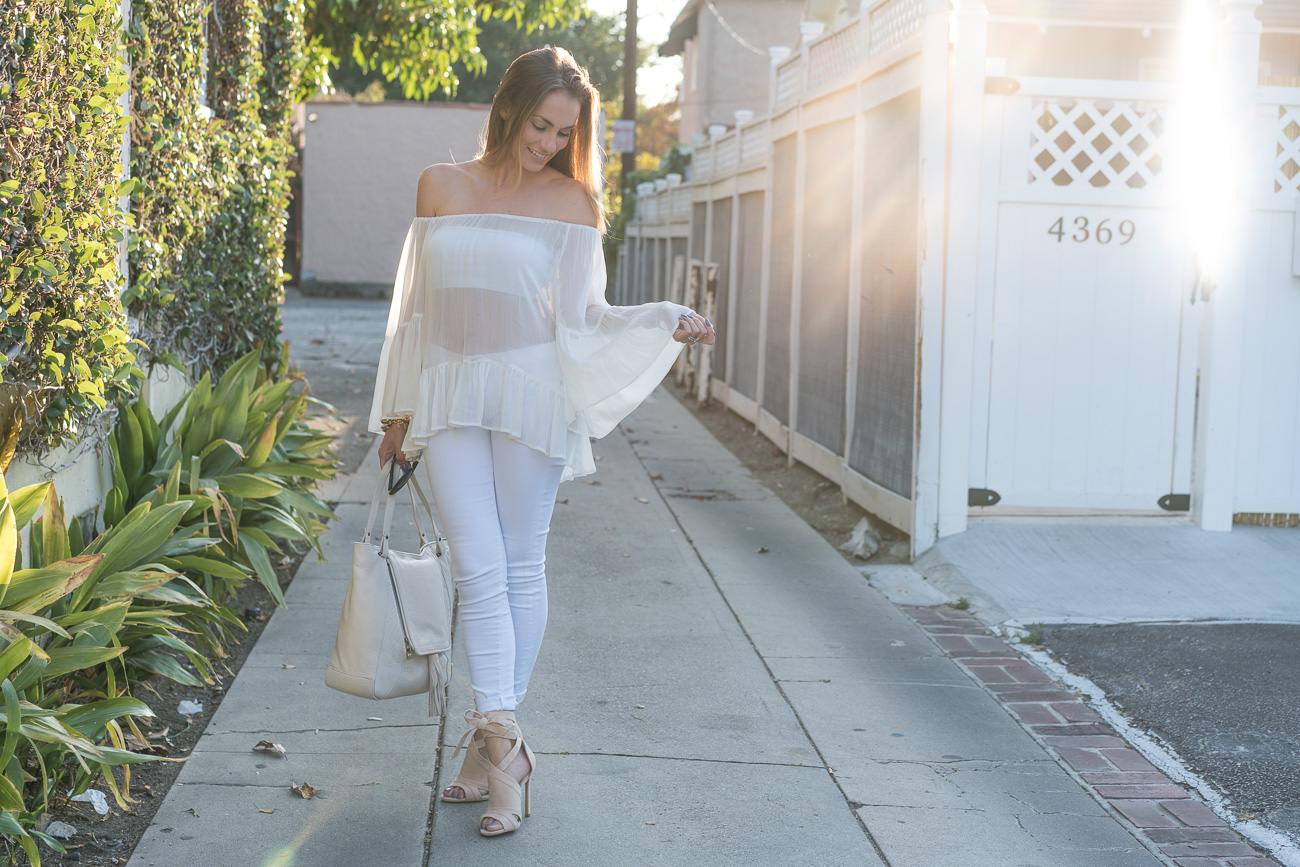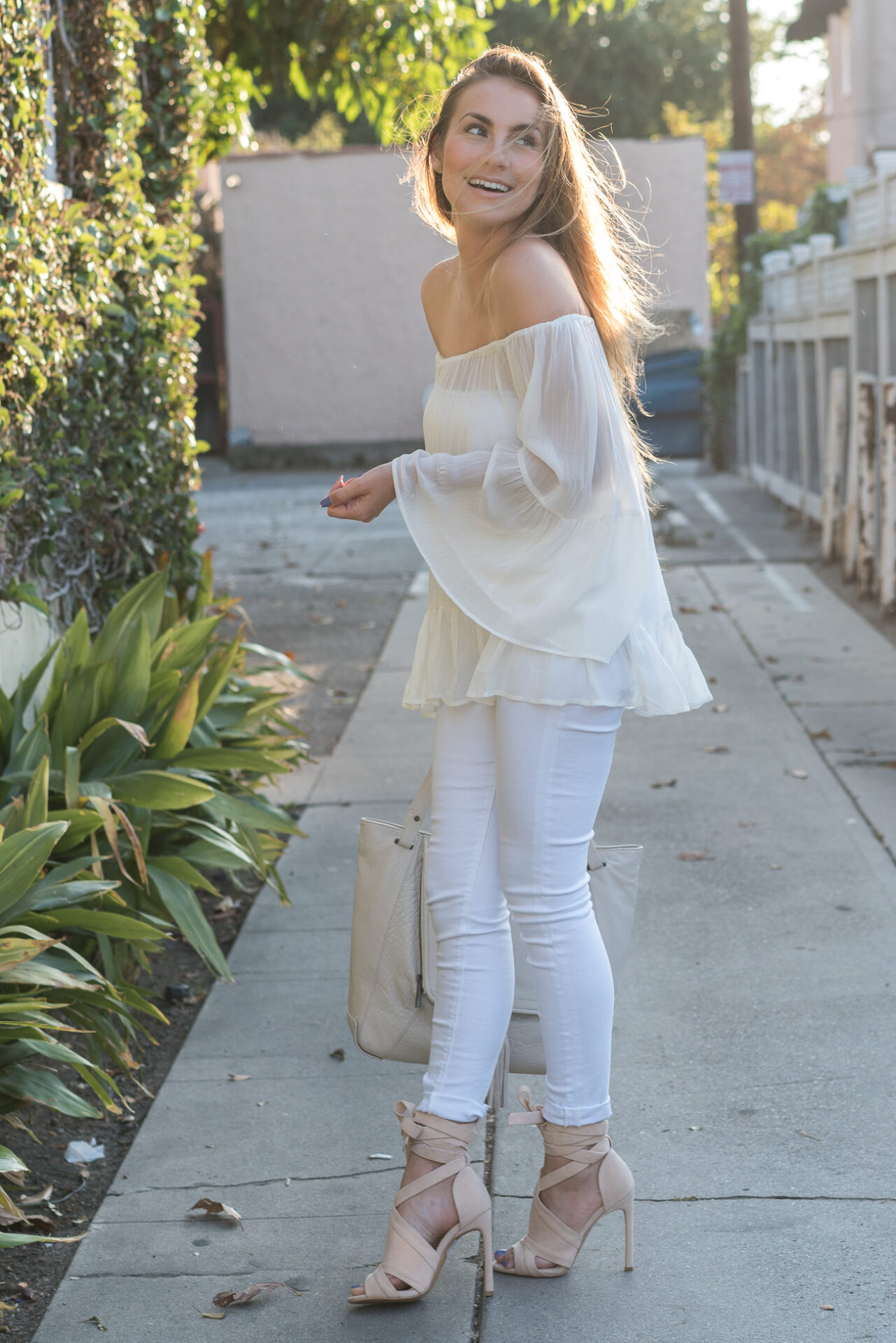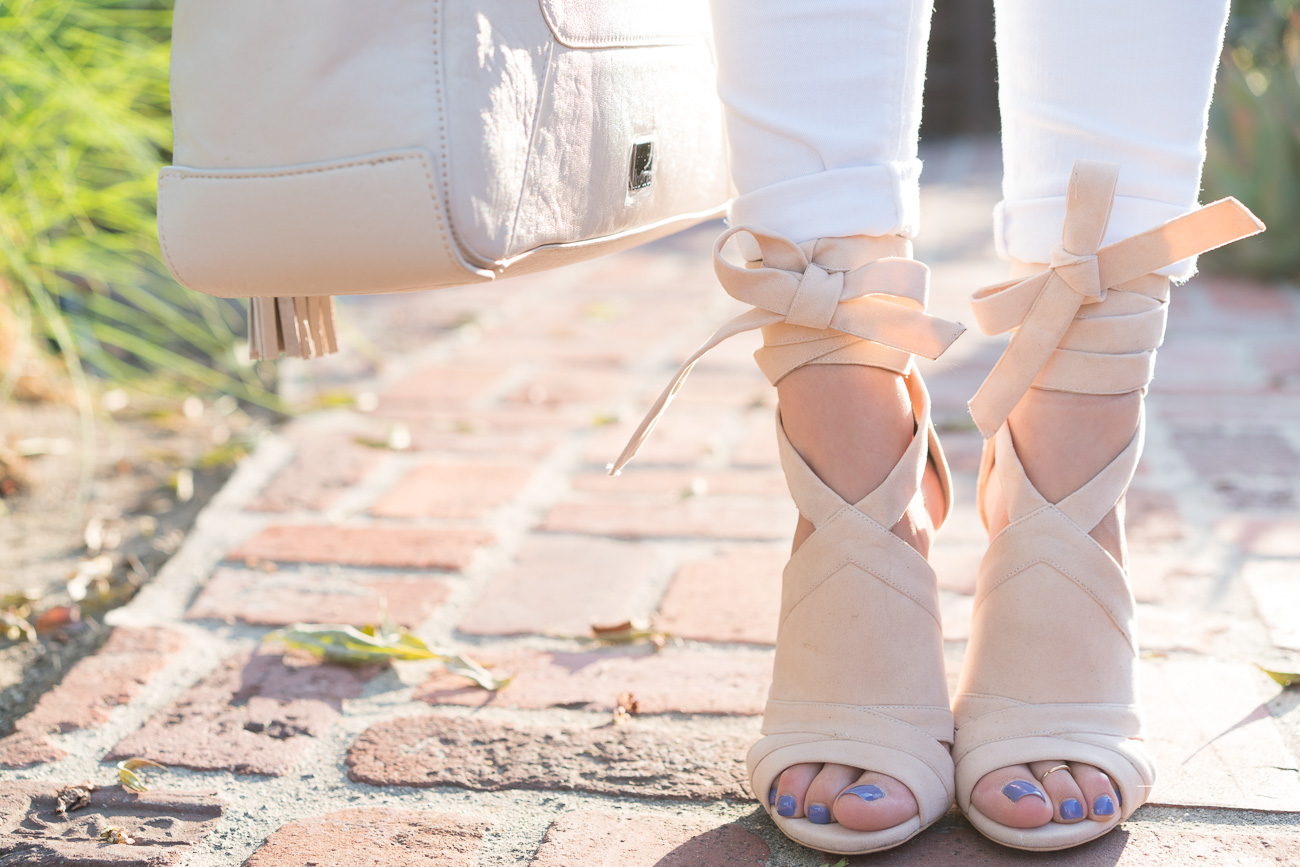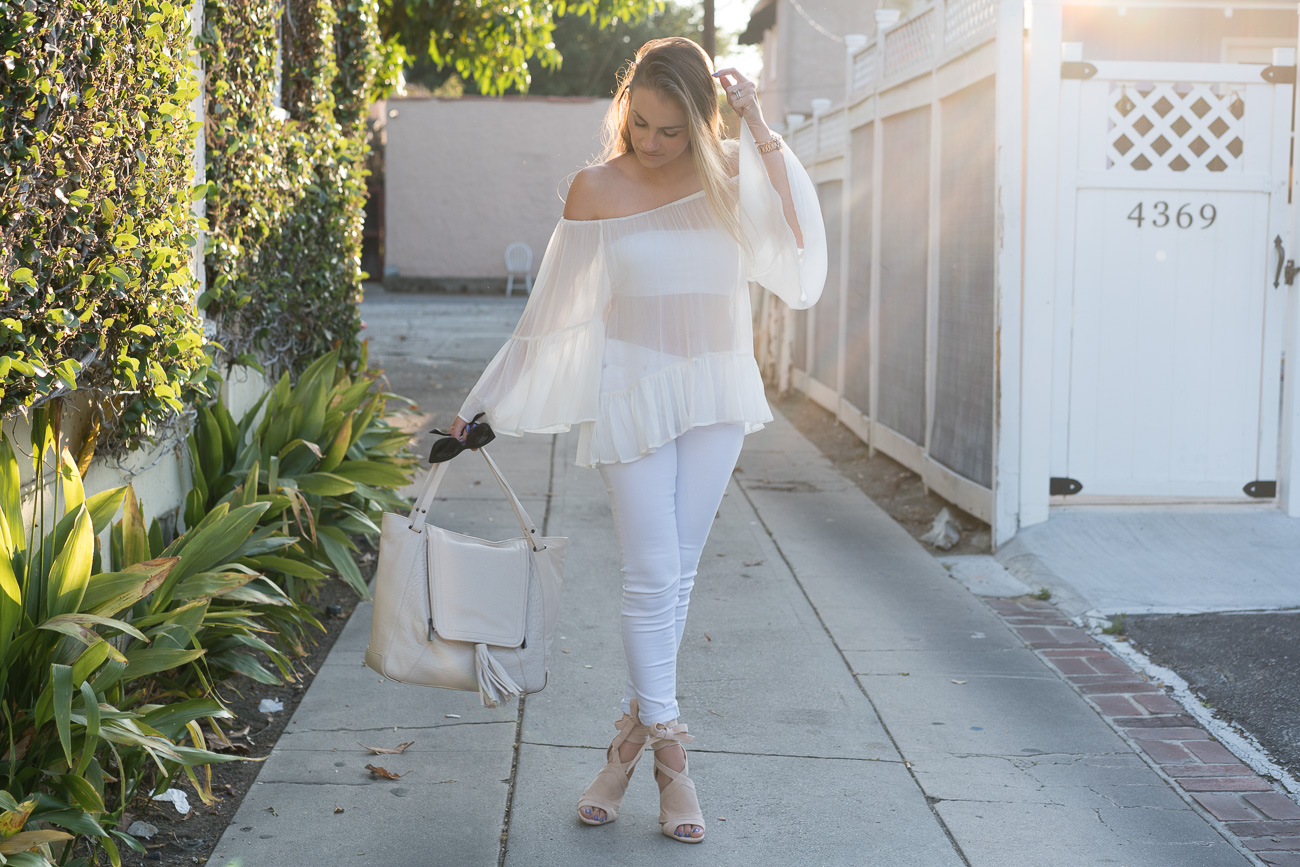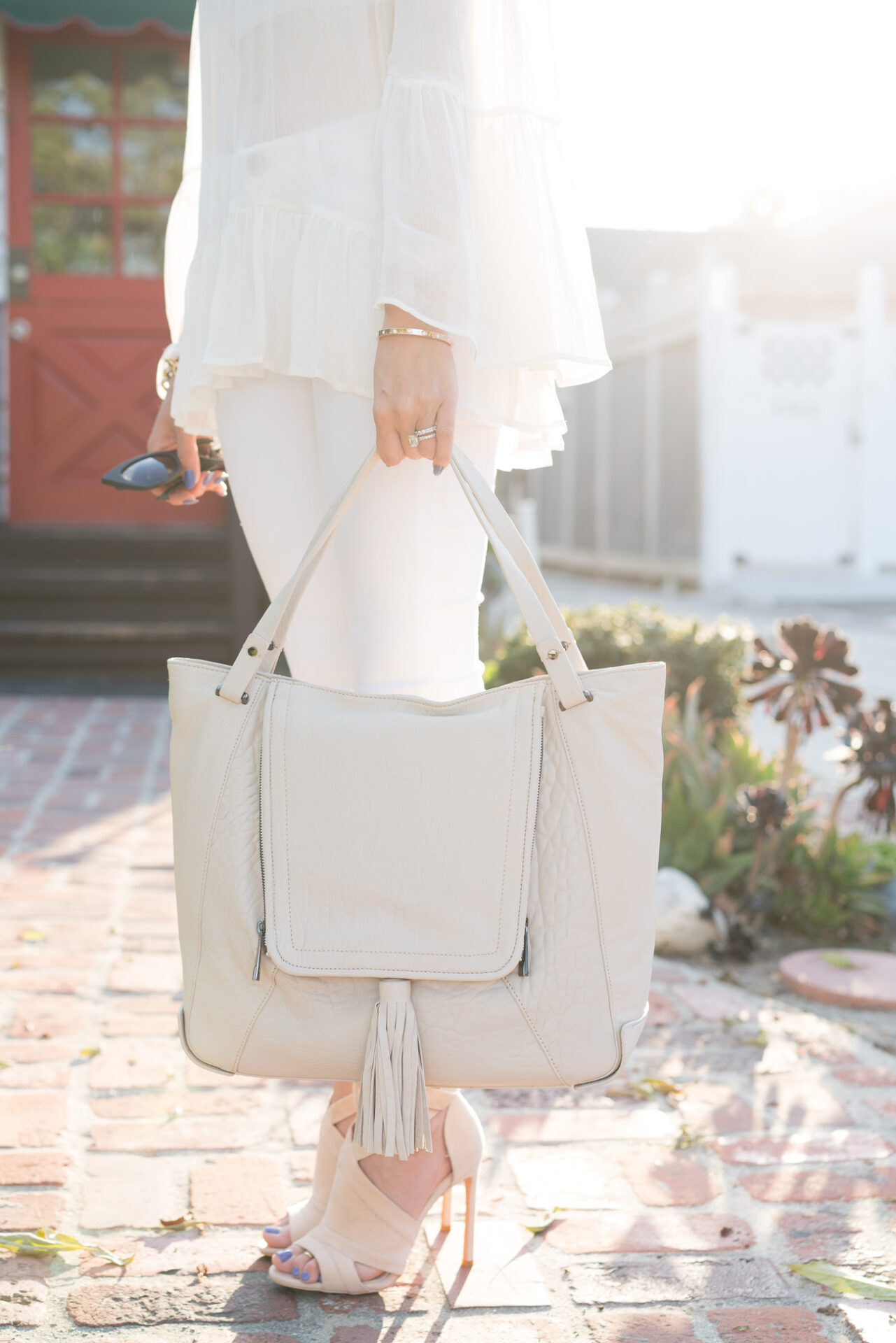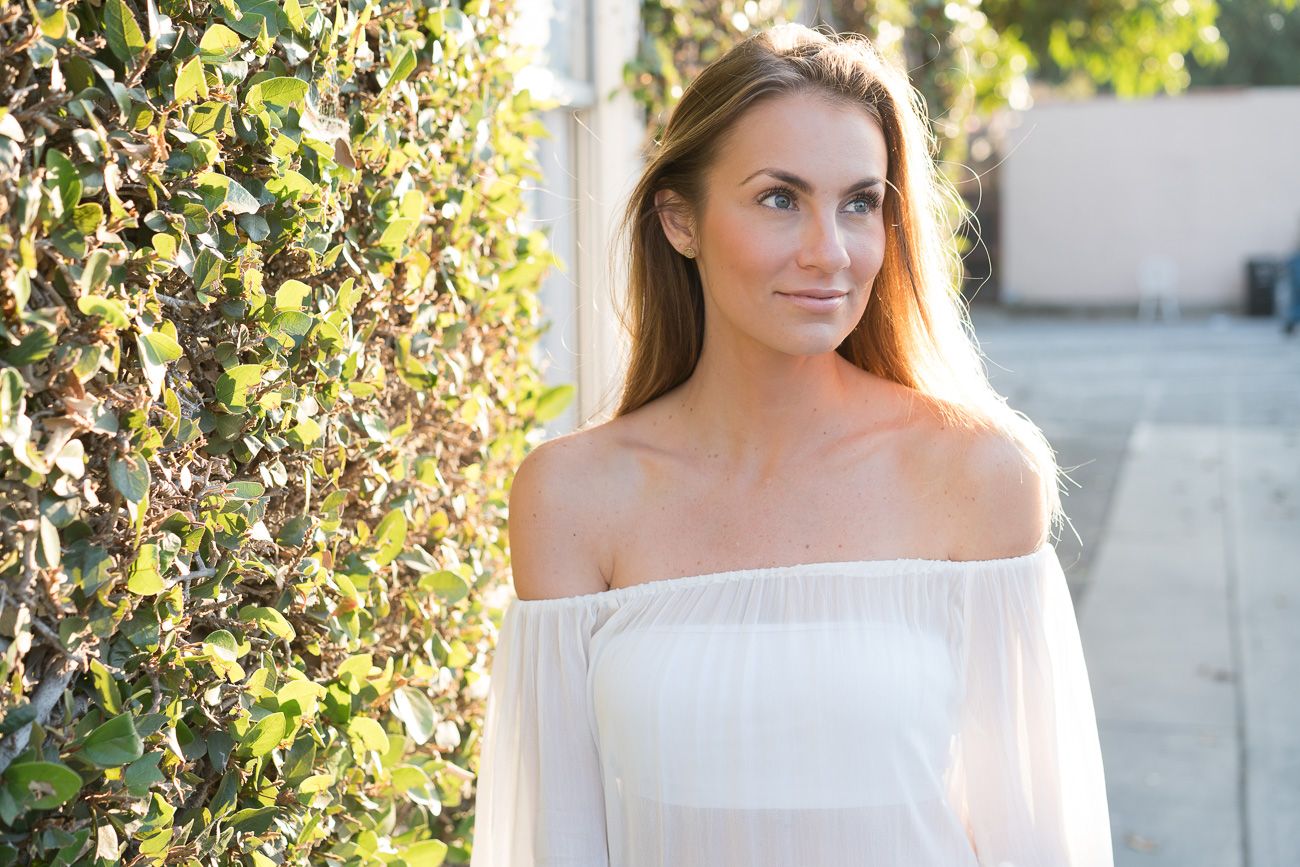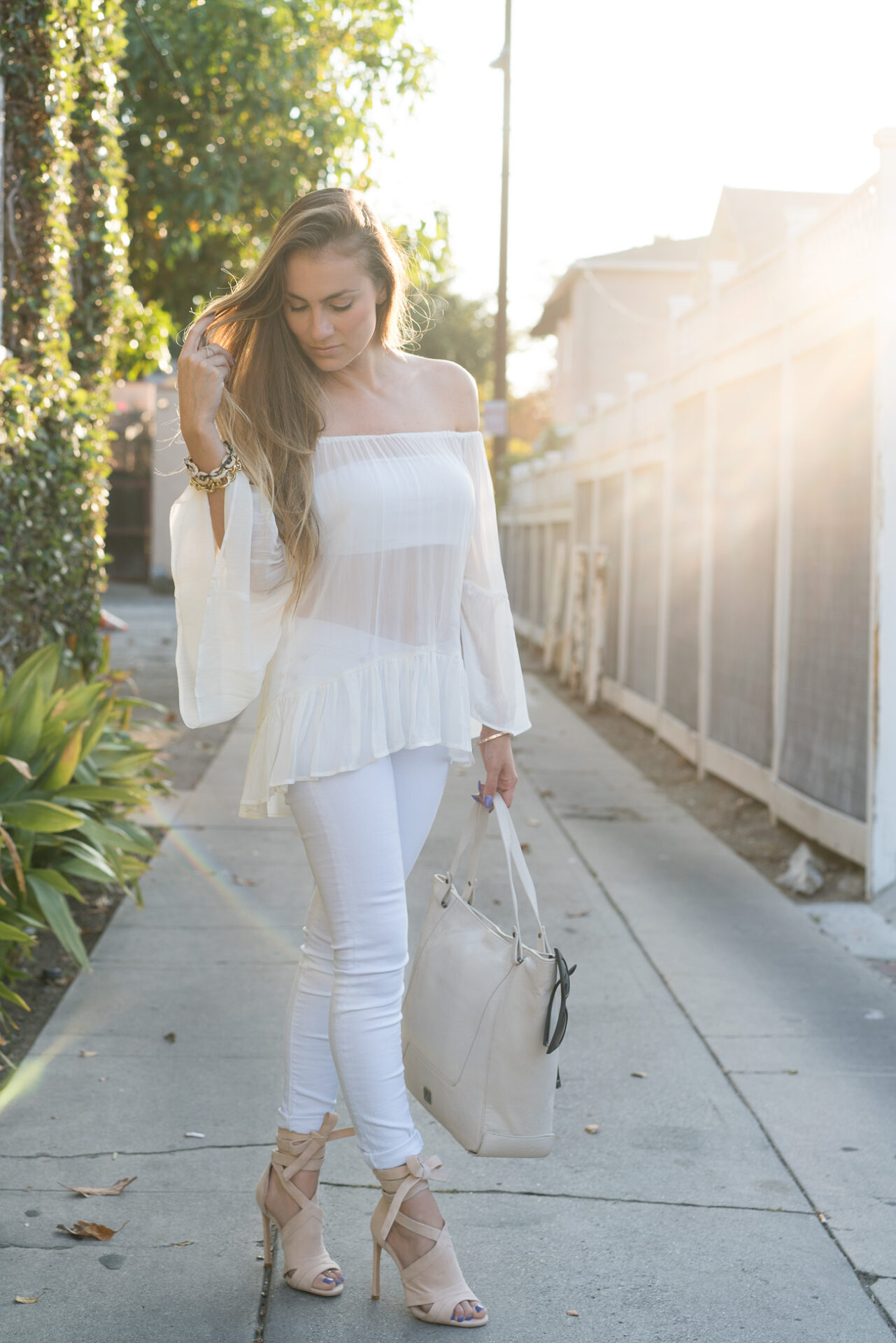 This post is a recap of the past +1 month of our lives and the adventure (we're moving!) we are now embarking on.  If you're interested, pour yourself a cup of coffee, tea, or glass of wine (pick your poison).  Sit back and settle in, because this is gonna be a long winded one!
The last month has been a whirlwind.  There's been highs and man, have there been lows.  Like low, lows.  If you've kept up with me on social media, then you know a lot of what has occurred.  But I'm going to tell you again all in one place.
My mom was out visiting Matt and I in LA and Friday, June 17th, she got a call that my Mawmaw had fallen.  We got her on an emergency flight back home to Ohio and finished up our packing, we were scheduled to fly out the next morning on a super early flight to vacation for 10 days in Florida.  In the middle of the night, my uncle called and said we needed to get back home.  So we cancelled our Florida flight and were on a plane to Ohio within about 2 hours of talking to my mom after she landed.  By the time we arrived in Ohio on Saturday afternoon, Mawmaw was already being transferred to Hospice.  I won't go into every detail as to what transpired, but she had several complications that added up to too much for her body to handle.  She was in Hospice for a solid seven days before she passed.  It was a long, heartbreaking and exhausting week.
Many of you have been with me here on Hello Gorgeous since the early days of my blogging and you know how close Mawmaw, my mom and I are.  I spent almost every evening after school and every weekend at Mawmaw's house.  I even had a bedroom there.  She lived with us until I was 6 years old.  The weight of losing her has to be something akin to what losing a parent feels like.  She taught me so much in my life that I can truly say I wouldn't be the person I am today if it hadn't been for her constant presence and love.  I'm so glad to have been able to be there the last week of her life, because she was with me through every step of mine.
To add stress on top of stress, Matt & I had a horrible experience with our vacation plans.  We had booked our vacation house in Florida less than 72 hours before we were scheduled to arrive.  The morning we were scheduled to check in, we called and explained the situation, never thinking this would be an issue since we had just booked the house.  Man, were we wrong.  Not only would they not refund a single penny from the vacation rental that we had already paid in full, but they wouldn't allow us to just shift the stay to a later time so that we could be with our family.  We tried every avenue to get them to work with us in any capacity, to no avail.  The owner turned out to be a completely heartless individual who chose to take advantage of our situation.  We lost all of our money.
After the funeral services were complete in Ohio, we chose to head down to Florida anyways to try to salvage a vacation.  We desperately needed some relaxation.  The trip was wonderful and much needed.  I plan on putting together a post about where we stayed, what we ate, all those fun 30A facts in one place.
We arrived back home to LA on July 7th and immediately had to start packing.  We are moving to Vancouver.  Yes, I said move.  Matt's new television show, Timeless, films in Vancouver, so we are moving while the show films.  Remember my 5 Truths About Being Married to an Actor blog post?  I wasn't kidding about the moving part.  This is our third move in so many years of marriage.  This one is our first international relocation.
We got on the road to Vancouver last Wednesday and made the drive up here.  We're not settled at all.  We can't get into our new home until August, so we're staying at a temporary location in the meantime and only brought up a few items for now.  I'm pretty much over living out of a suitcase at this point…  But who wouldn't be?
We live an extremely blessed life.  I got to have my Mawmaw for 89 years on this planet.  These are the positives that I have to remind myself sometimes.  I have very sad days because the realization hits that she's no longer only a phone call away.  I'm also moving to a brand new city and the only person I know is Matt.  And, we're just plain ole busy.  All of those things combined, along with other daily stresses, can feel so heavy at times.  The season that I'm in is just that though, a season.
Maybe I teased y'all with an update post, but really it's just therapeutic for me sometimes to sit down and put my thoughts and my heart in writing.  It helps to sit back and see everything that is going on in my life with the words on my screen.  I just wanted to fill in the gaping holes of my absence here so you understood where I've been and what's been going on in my life.  I don't tend to talk super personal here very often, but I appreciate the chance to be open and a bit vulnerable.
One last thing that I would like to share…  I don't know anyone in my life who loves to dance more than Mawmaw.  If you took her to a wedding, you knew she'd be the last one to leave the dance floor.  She didn't need music to dance, but if there was music?  Watch out!  She'd cut a rug anywhere, any time.  We played this song at her service and it brought our family such peace.  If you have recently lost a loved one, perhaps this song will give you a tiny bit of comfort in your time of grief.  The overwhelming sense of peace that I do feel is because I know where Mawmaw is now.  She's dancing in the sky.  She's in the arms of Jesus.
---
I felt like this look would be appropriate for the context.  The sun flare and all white makes me think of heaven.  If Mawmaw saw these photos she'd say one of two things: "You need to cut that hair."  Or she'd pat my face and say, "You purty thing, you."  Either one would've made me smile.
What I'm Wearing:
Glamorous Smock Top With Frill Hem (almost sold out!); identical top here and love this top  //  Hudson White Jeans  //  Kooba Priscilla Tote  //  EGO Lace-Up Heels  //  Stud Earrings  //  Kate Spade Crystal Hinge Bracelet  //  Baublebar Link Bracelet  //  Baublebar Snow Leopard Bracelet (40% OFF)
Shop This Look: