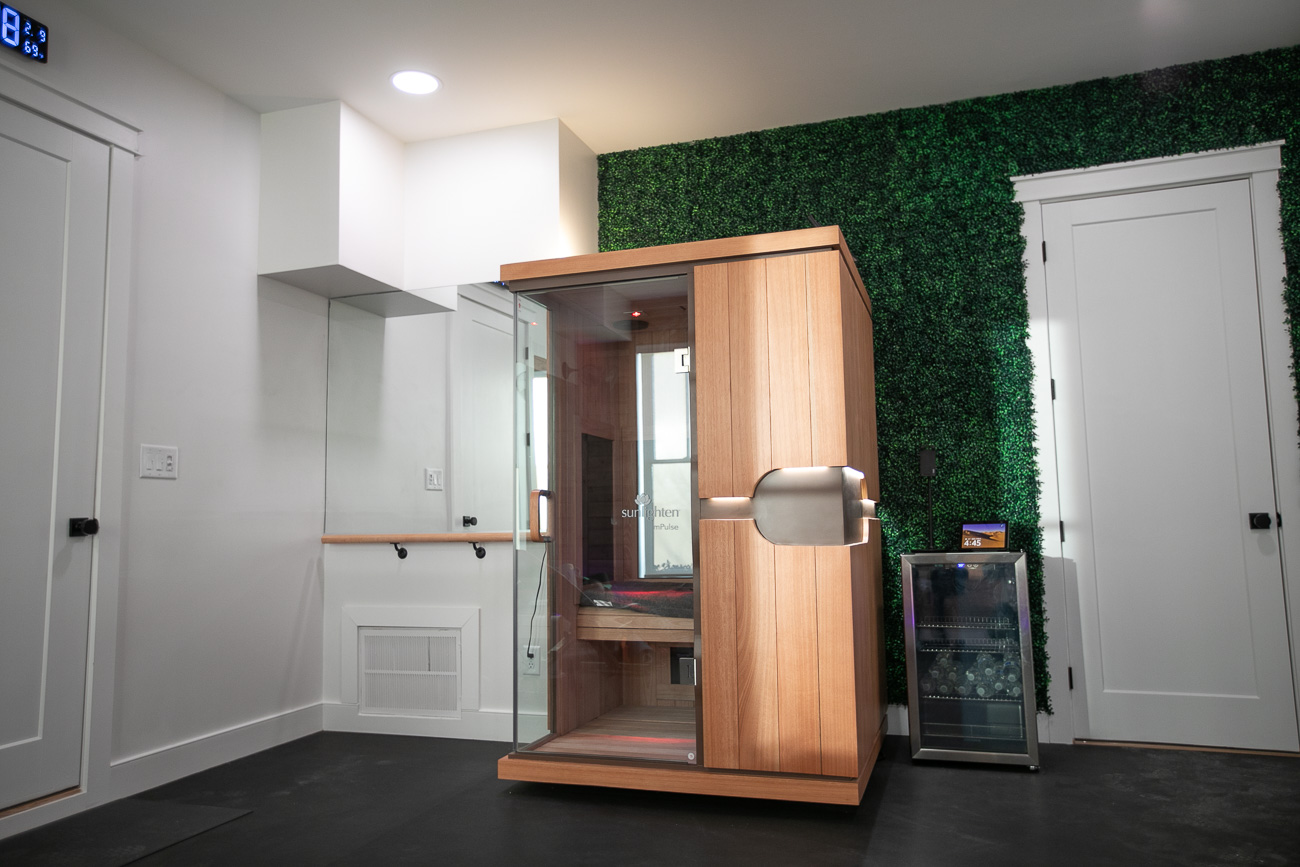 We love our Sunlighten infrared sauna.
To be honest, we more than love it, we're kind of, sort of obsessed with our Sunlighten sauna.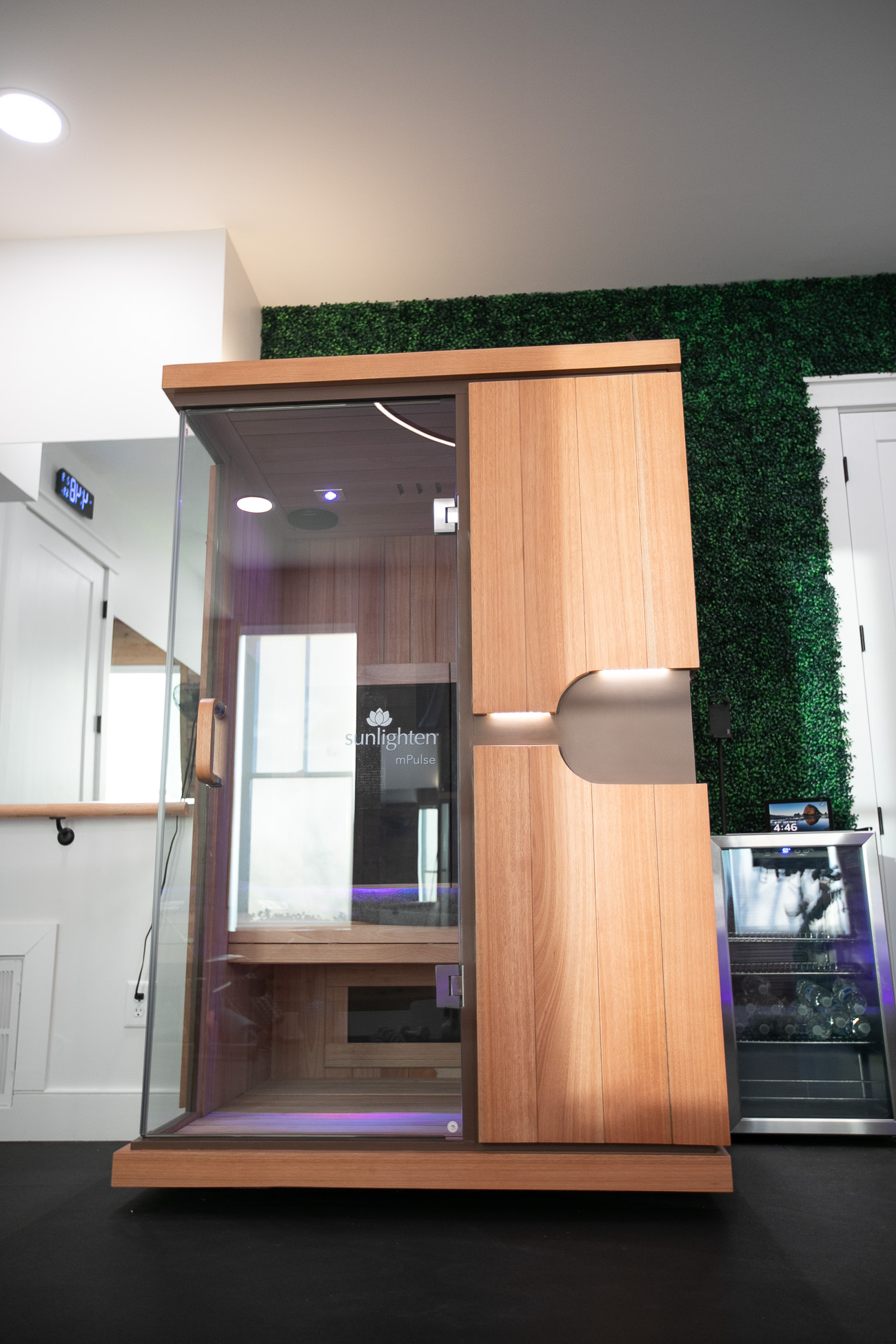 There are so many reasons to consider adding infrared therapy to your weekly health routine, and we'll get into those a little later on. First, let's talk about infrared saunas and why we chose the Sunlighten infrared sauna for our home.
When I first gave birth to MacKenlee, one of the weekly things I did for my sanity and self-care was visit a local spa in Los Angeles, CA that offered full-spectrum infrared sauna therapy. I immediately fell in love with the way those sessions made me feel both physically and mentally. I also felt like it may have aided in my postpartum baby weight loss.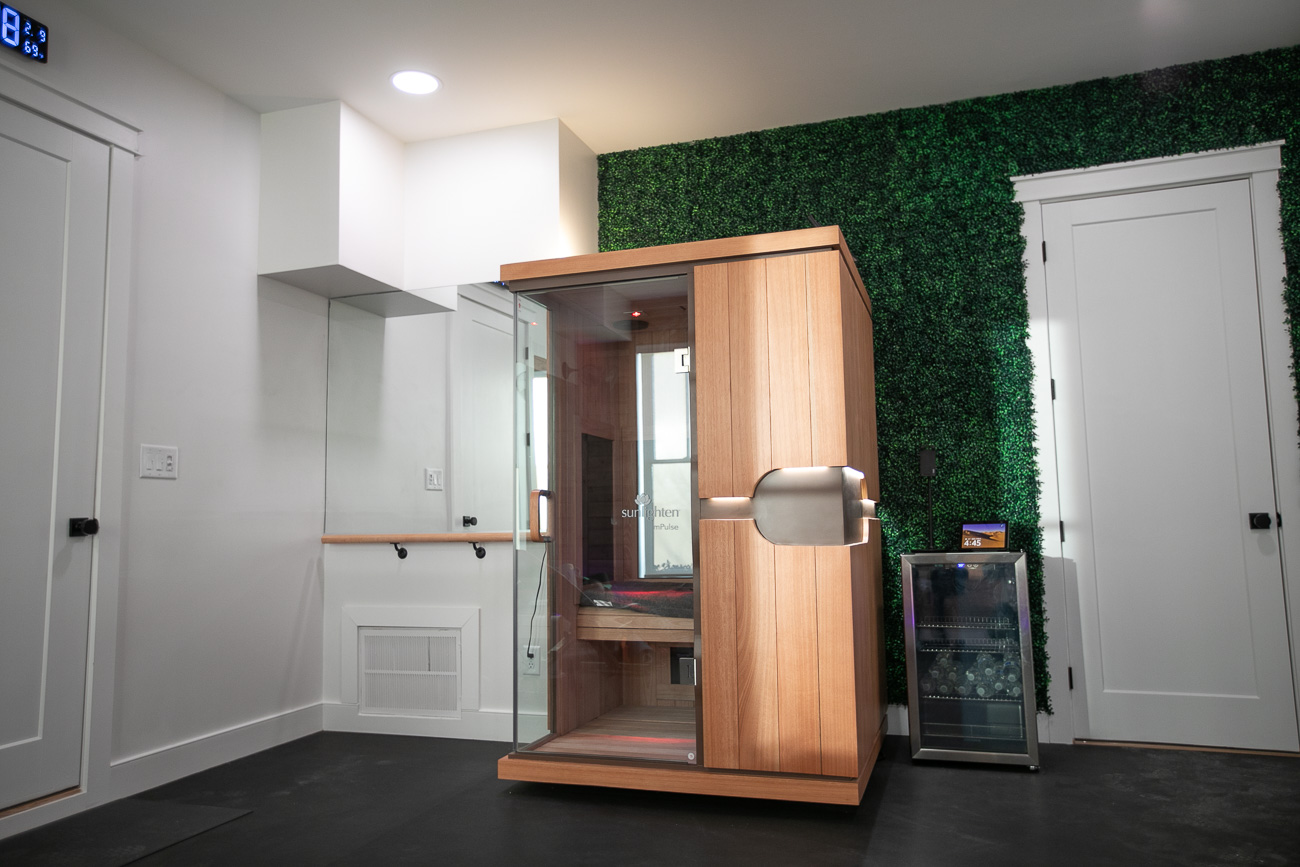 Speed ahead a couple of years…
As many of you know, Lauren Scruggs Kennedy is my dear girlfriend. She is so knowledgeable about everything health-related, so I take what she says as Bible.
When Jason and Lauren added a Sunlighten infrared sauna to their own home gym, I about passed out. I never even considered an at-home system an option!
I immediately reached out to Lo and picked her brain. Lo felt that Sunlighten was the best brand and sauna option on the market and her experience immediately sold me. I couldn't wait to get back on a routine to aid in healing my mind and body.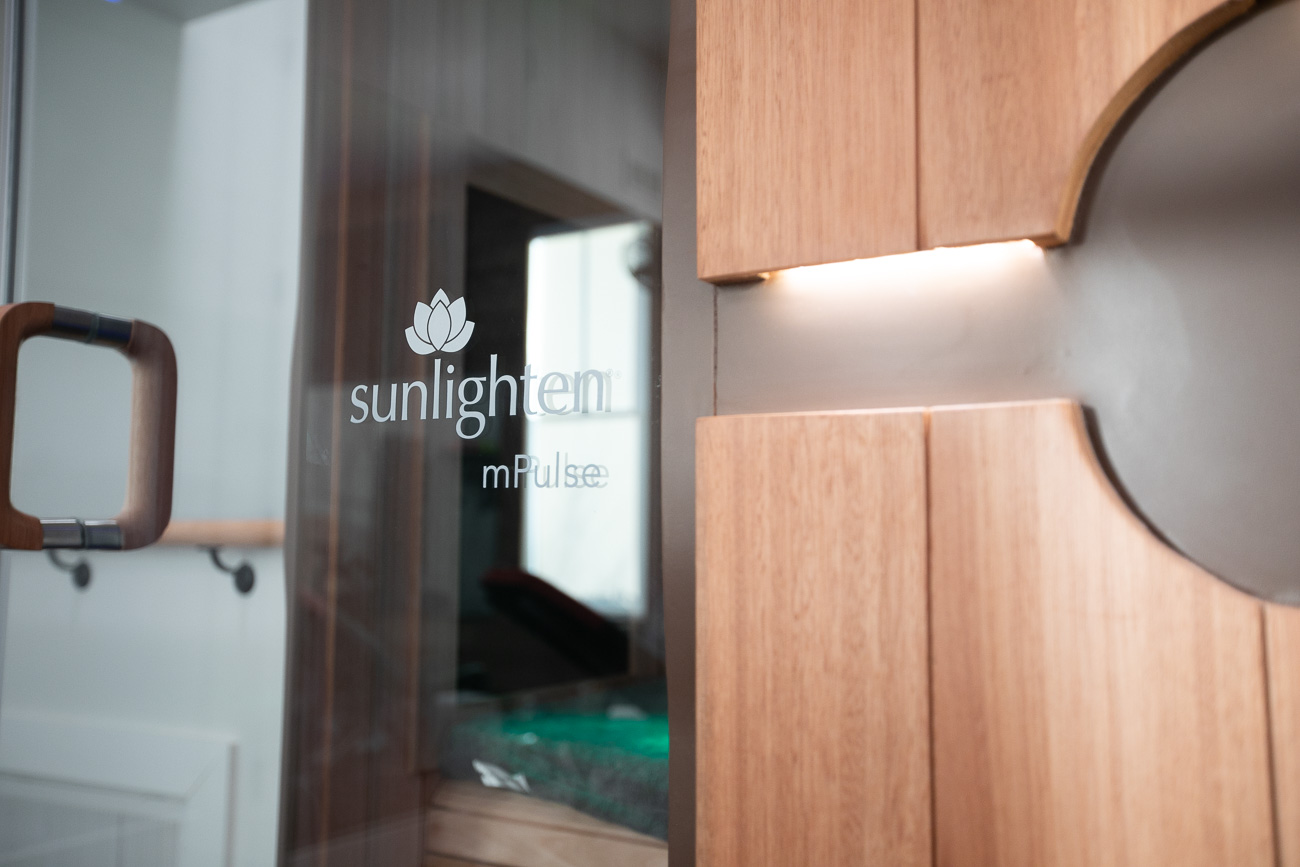 We were in the process of turning our unfinished basement in our Nashville home into a home gym (check out our Nashville Home Gym Build) and we wanted this stunning wooden box with infrared technology absolutely included.
When the day arrived for our sauna to be delivered, it felt like it was my birthday. I seriously couldn't wait to get it installed and all set up for use.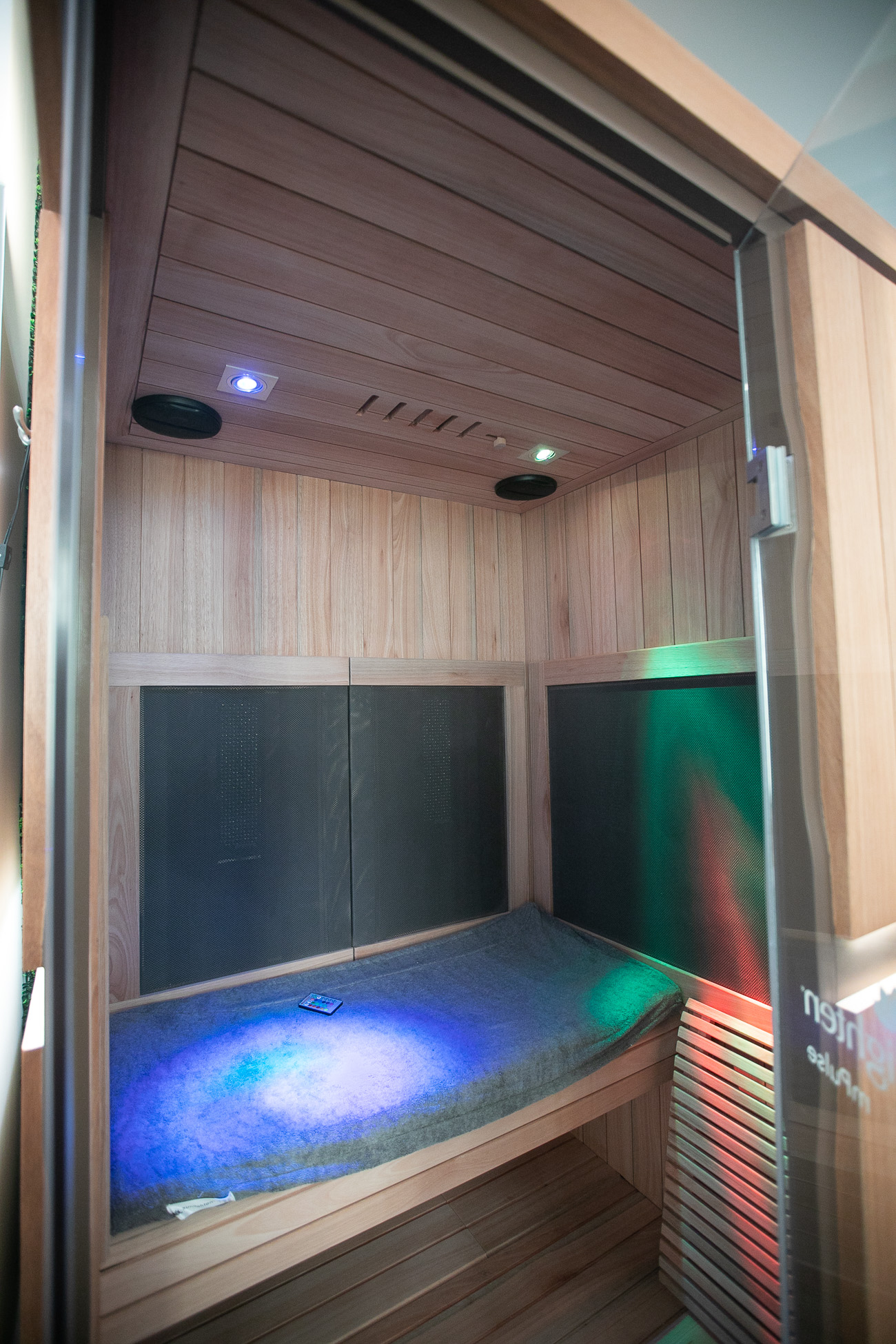 Matt was brand new to the full spectrum infrared experience… He was actually just fully trusting my past experiences and hoping that he would love it and see benefits from the infrared rays as well.
We have now made it a part of our healthcare ritual. We try to sit together through one session about three times each week after we put Kenny to bed for the night.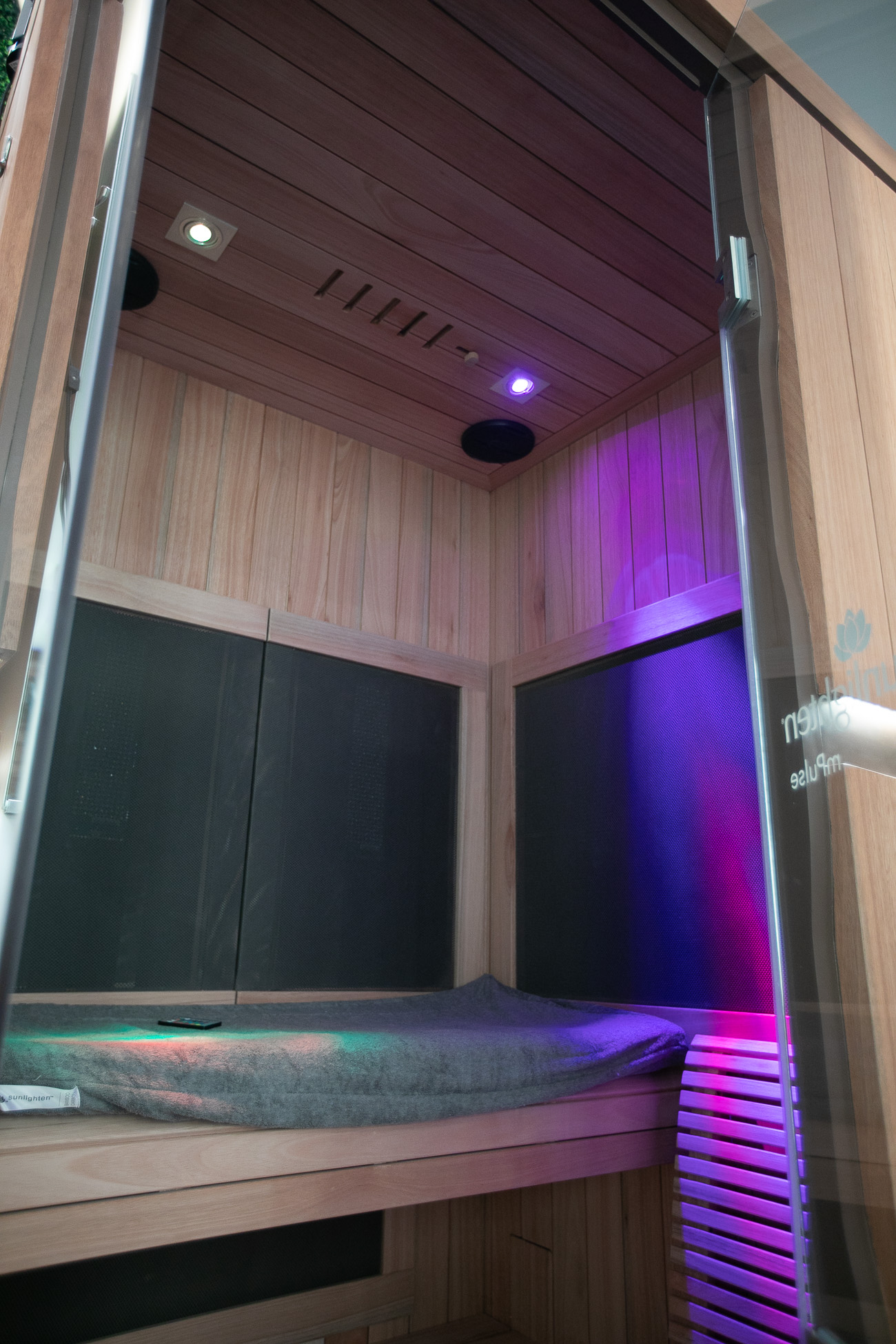 We purchased the two-person mPulse Believe in Eucalyptus. It's not only functional but it's a beautiful addition to our home gym. She's just pretty to look at!
We primarily choose to do the Relaxation program while we watch an episode of Friends or two. The best part of our nighttime sweat sessions is the incredible sleep I get that same night.
Another thing I love is that ALL Sunlighten saunas show ultra-low EMF test results, which made me feel super safe bringing it into my home.
Let's talk about some of the health benefits that have been discovered from regular infrared sauna use…
5 AMAZING Reasons To Try Sunlighten Infrared Sauna
Lowers Blood Pressure. We can attest to this one firsthand. Matt has watched his blood pressure drop to healthier numbers since incorporating this into his routine. The fact that it can lower blood pressure is testimony enough for every household in America to want to own one of their own.
Weight Loss. I mentioned this above, as I feel like my infrared heat sessions helped lose the baby weight.
Detoxification. The rise in core temperature during your session helps you achieve a deep detoxifying sweat.
Skin. It's no secret that I've battled with cystic acne since giving birth. I have read so much information about infrared sauna health and what that means for your skin. Not only are there anti-aging benefits, but there is research to support decreases in acne inflammation.
Sleep. There are not just amazing sleep benefits, but relaxation benefits in general.
Honestly, there's so much more to talk about such as blood flow, cell health, pain relief, muscle recovery, immunity, etc.
I'll have to write a second blog post about our experience, the changes, and benefits we have experienced since incorporating these sessions into our regular routines.
Comment below if you'd like to learn more about our sauna life. Buy your own sauna here. Use coupon code: LANTER for up to $600 off your purchase of a sauna cabin or up to $250 off the solo system.
our favorite sauna accessories

Check out these posts that I think you'll enjoy…
10 Tips To Get Your Body Ready For Summer
What is an infrared sauna?
A sauna using infrared lamps to warm up your body, raising your core body temperture.
Is infrared the same as a steam sauna?
No. There is no steam involved. It's a dry heat that warms up your body throughout the session.
How long is a session?
It depends on which program you select. My favorite is the relaxation program and it's 40 minutes.