As long as we've been married, I've always kept my vitamins, supplements and medicines all in one cabinet in the kitchen. Growing up, the medicine cabinet was in the bathroom. We've just never had a house with a medicine cabinet in our bathroom and it's actually worked out brilliantly.
I love having a single cabinet for everything as opposed to separating it- medicine in the bathroom and vitamins in the kitchen.
Since moving to Nashville, our vitamin/medicine cabinet has been a train wreck. Case in point: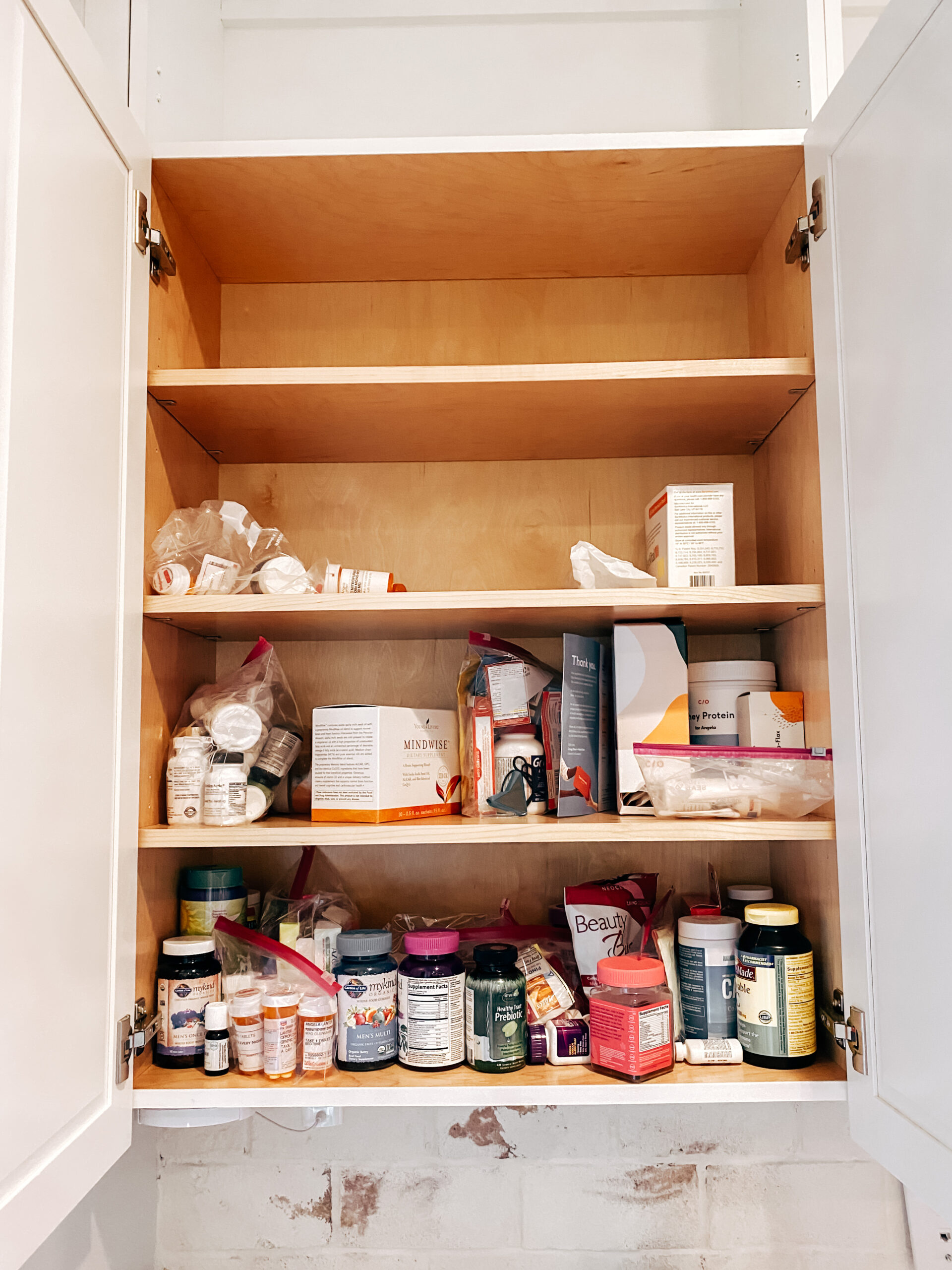 Looks like anxiety in a cabinet, right? Every time I opened this cabinet I wanted to gag. Today was finally the day to attack this project and I shared the whole process on my Instagram Stories.
First thing I did was order bins and containers off Amazon. I love The Container Store too, but if you're on a budget, check your local Homegoods and T.J. Maxx for containers.
I bought…
One pack of these large bins.
Two packs of these lazy Susan turntables.
One pack of these bins, I only used two of the four.
Labels are super important to me. I typically order custom labels from Etsy, but I didn't want to wait a couple weeks for them to be made and arrive. I found this sticker maker for $15 and it worked out perfectly.
the finished product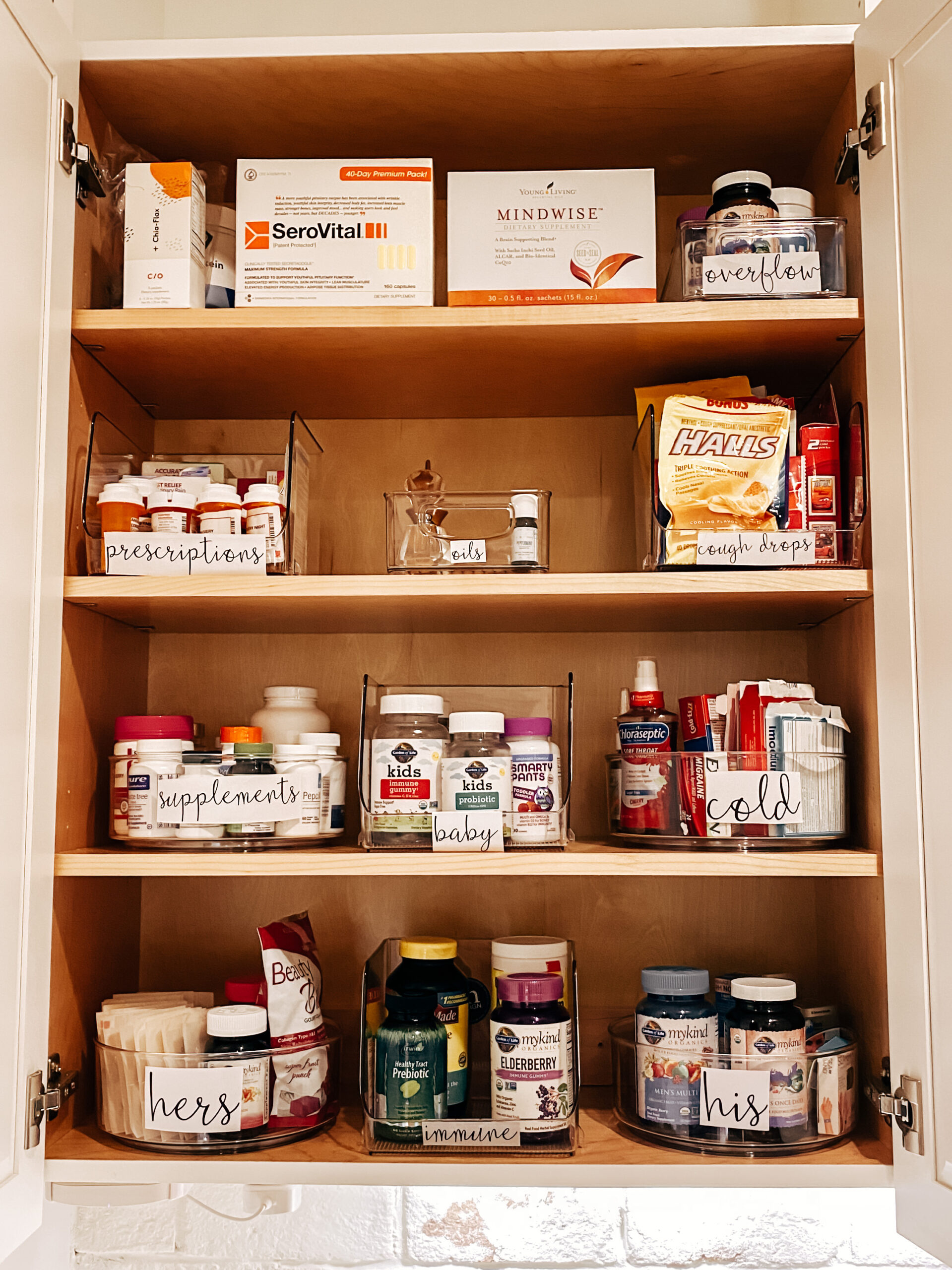 Empty the cabinet completely.
Clean out your cabinet. When your cabinets are empty, seize the opportunity to clean out any crumbs or dust bunnies.
Move your shelves around. If you have the option to change the height of your shelves, do it! This way you can fit everything into the cabinet you are focusing on.
Put your bins in first. Organizing can be a bit like working a jigsaw puzzle. Get your bins, shelves and lazy Susans in place first.
Seperate. Seperate your medicines, vitamins and supplements into groups. Group based on who uses them or what they're used for.
Toss it out! As you start to put your bottles into their new homes, check the expiration dates on each and every one. Throw out anything that's expired or so old that it doesn't even have a date on it.
Label your containers. Do everyone in your house a favor and label your bins. Whenever I first organize a space, I know it'll take Matt a minute before he figures out where everything goes… Unless I label it. Then there's no residual confusion.
I'd definitely prefer my pretty clear labels, but in a pinch these homemade stickers worked just fine. It makes my heart happy to open a cabinet or drawer and see everything neatly displayed. Organization is clearly my love language.
shop this post