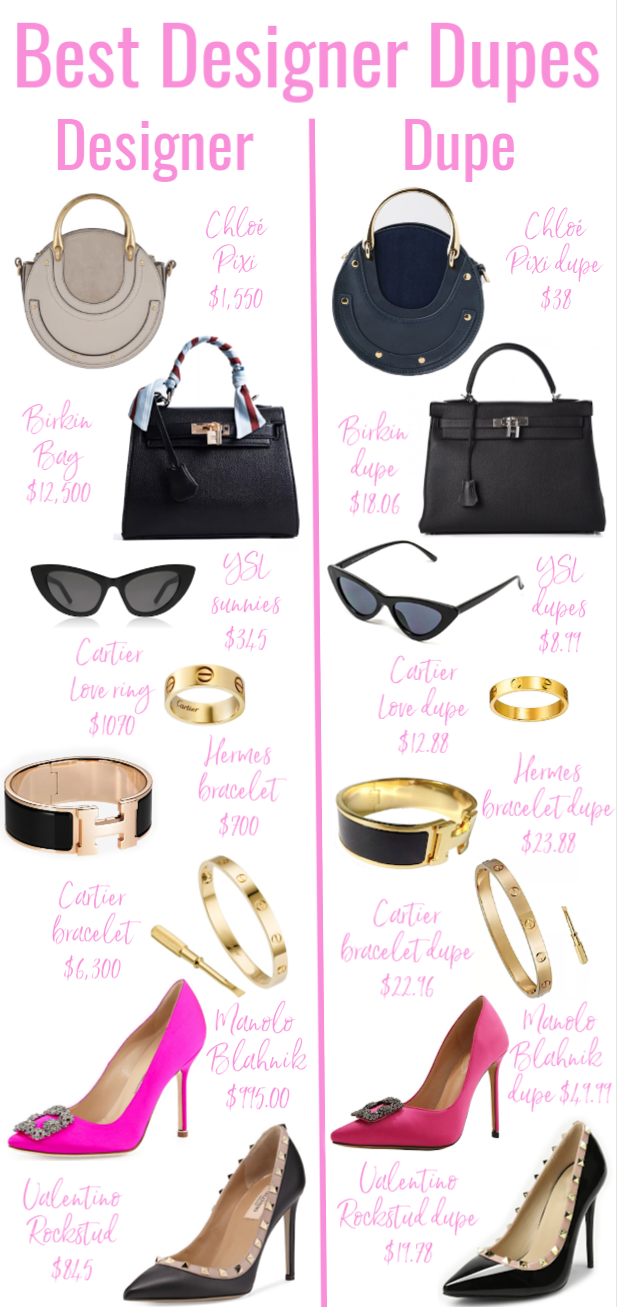 I love a great designer piece, but I also love a great dupe. This video was extra fun for me because I got to scour the internet and find the best designer dupes. I found some really great dupes and they're all under $50.
The Chloe Pixie bag is beautiful but it's going to set you back around $1500. You can buy a very convincing dupe from SheIn for $23 (use a coupon code!)
Birkin Bags are oh so out of my budget. This dupe from SheIn is much more reasonable.
Cat eye sunnies were all the rage this summer. So many brands sold them, but most recognizable to me was YSL. These dupes from Amazon are only $8.99… So you won't feel so bad when you sit on them (like I always manage to do!)
Cartier Love Rings are lovely, but their price tags aren't. This dupe is great quality for $12.
My least favorite dupe was this replica of the Hermes bracelet.
Cartier bracelets are so popular and I found an excellent lookalike for only $22 on Amazon.
Another great dupe are these heels which are great dupes for the Manolo Blahnik's that Carrie Bradshaw made so famous.
The Valentino Rockstuds are another heel that you see all over the internet. These are a fabulous replica that I snagged for under $20.
Shop These Dupes