Yesterday I ran into Nordstrom to make a quick return and realized it was triple points weekend. If you're a Nordstrom Card holder like I am, then these weekends are super exciting, so just a head's up if you didn't already know!
While browsing the website last night, I saw that some of my very favorite beauty products and even a few of my holy grail products are on sale. Naturally, I had to share the wealth with y'all.
All of the products mentioned below are currently on sale!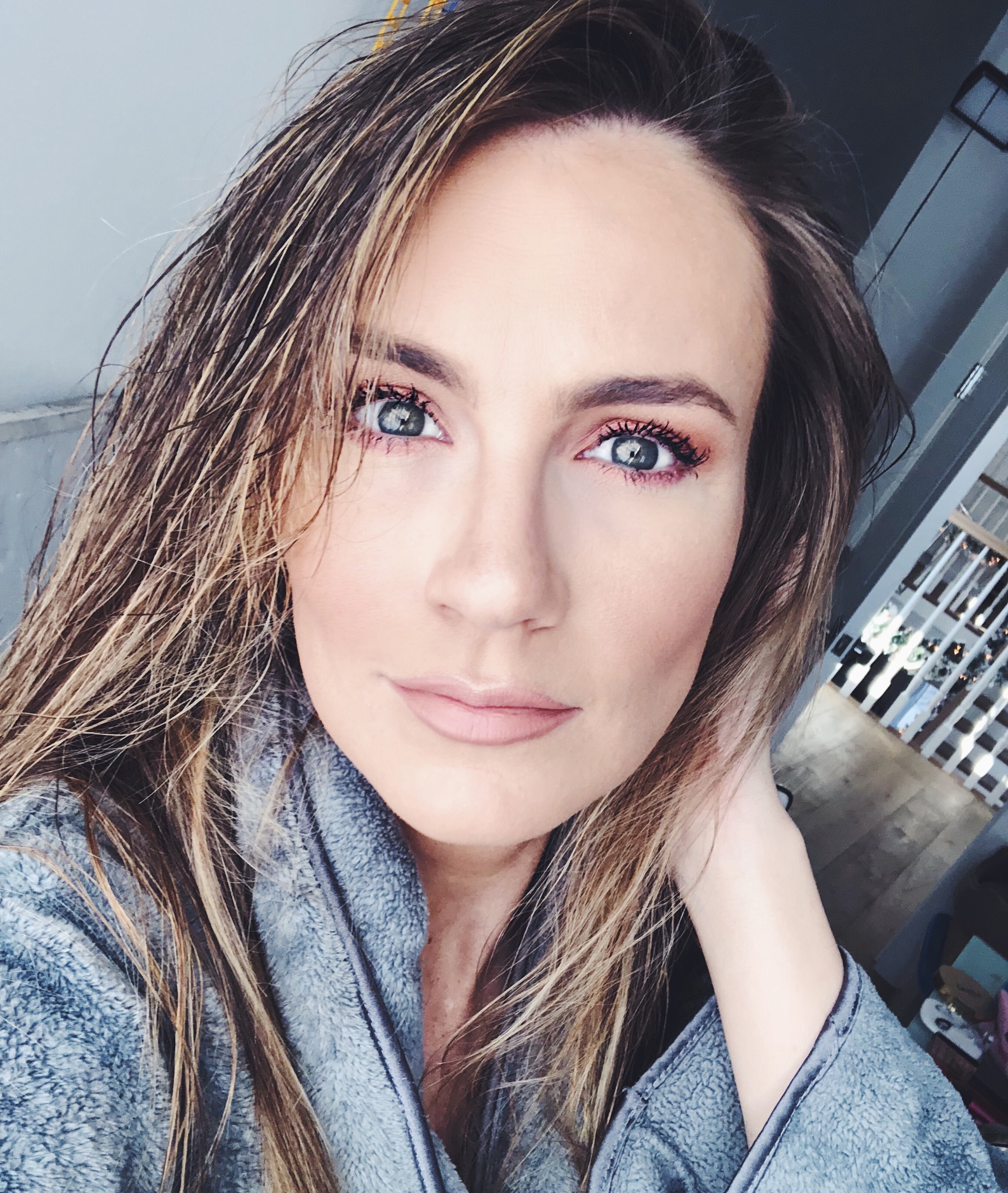 Please excuse the old selfie, but it shows so many of the products mentioned below!
Beauty Products On Sale
Face:
Laura Mercier Primer: I use this hydrating primer on the daily. It helps prep your skin and keep your foundation in place all.day.long.
Laura Mercier Secret Brightening Powder: This is one product my under eyes can't live without. Watch this tutorial on how I cover my dark circles and see how this product is the perfect finishing touch to brighten and lighten your eye area.
MAC Studio Fix Foundation: When looking for a medium to full coverage foundation, this is what I grab. It applies beautifully and stays in place all day. (wearing in the above photo!)
bareMinerals Complexion Rescue: This tinted gel is perfect for a girl looking for a fresh face without the heavy coverage. I've turned on so many of my girlfriends to this product!
Bobbi Brown Corrector: Another must-have in my dark circle routine. I use this in peach and it cancels out the nasty purple circles in a flash.
Eyes:
Benefit ka-BROW: This cream-gel is my brow go-to. (wearing in the above photo!)
Urban Decay Naked Heat Palette: This palette is EVERYTHING. I reach for this palette on the daily. I get asked frequently which eyeshadow I'm wearing and my answer is always, UD Naked Heat. See a tutorial on how I use this palette here. The Naked palettes rarely go on sale, so get it while it's hot! (wearing in the above photo!)
Lips:
MAC Lipstick: These lipsticks will forever be a holy grail product for me. Lately, I have been wearing the shade "Yash" which is a perfect creamy nude. It never fails, I get asked what color I'm wearing every time I wear this lipstick. I'm wearing it in this get ready with me video. (wearing in the above photo!)
Tools:
Beautyblender: Watch this video I made about all the ways this magic little sponge will transform your makeup application. The solid soap is my favorite product to not only cleanse my beautyblenders, but also all of my makeup brushes.
MAC Makeup Brushes: So many awesome brushes are on sale this weekend! Watch this video to see how I clean my makeup brushes.
---
Today feels like the first day of summer vacation! Matt wrapped season 2 of Timeless this morning at 7:30 am and I couldn't be more excited. The last three months postpartum have been a challenge with his intense schedule, so now we get to have some of that much needed family time. Who am I kidding? You know we'll be diving head first into new projects right away between Hello Baby, YouTube tutorials and everything Matt has on his plate as well, lol!
Please leave a comment below and give me some YouTube video suggestions that you'd like to see on my channel.