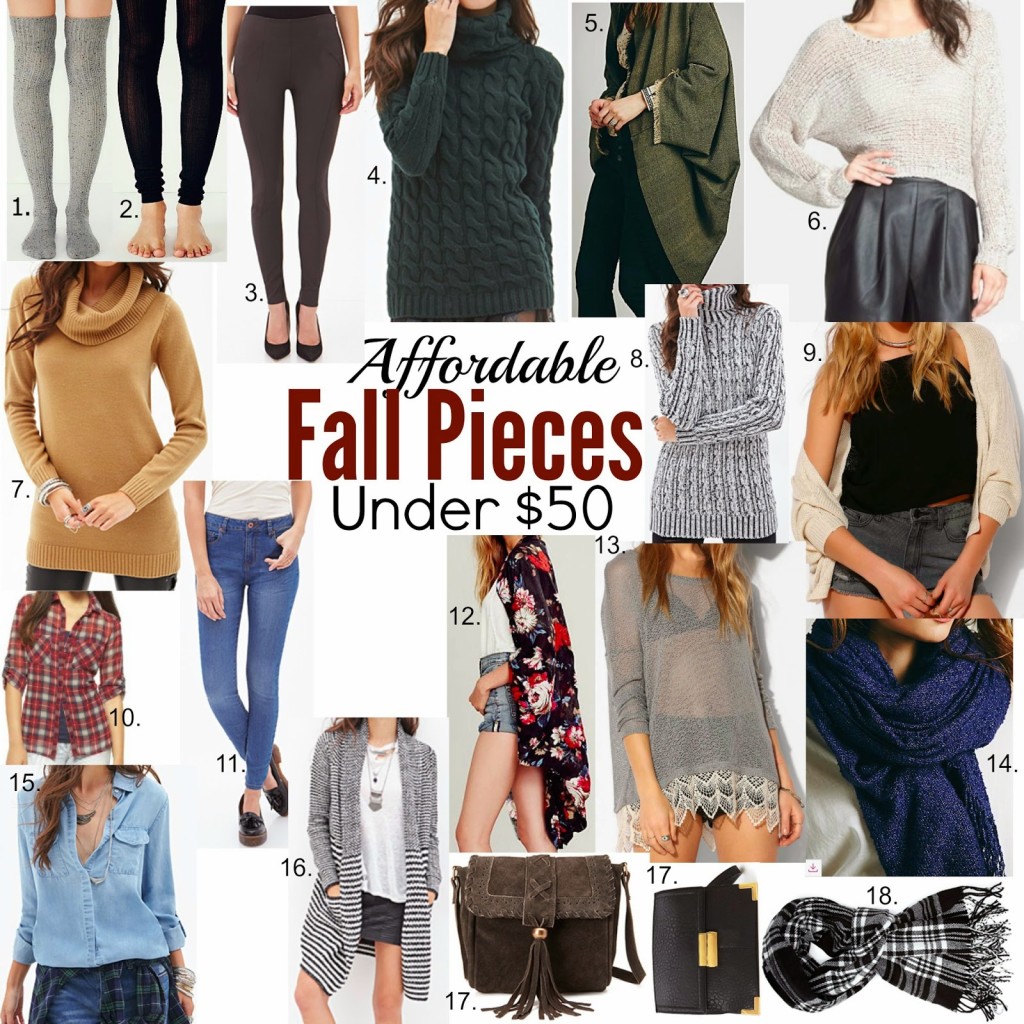 I love sweater season. I love it for the change of fashion, not so much the cooler weather. But, I love a good deal even more!
I've done my homework (i.e. online shopping!) and compiled a list of some adorable Fall pieces all UNDER $50!.. You're welcome. 🙂
Whoops! I accidentally listed #17 twice…
Which is your favorite Fall piece from above? Tell me in the comments!