http://angelalanter.com/wp-content/themes/blade/images/empty/thumbnail.jpg
150
150
Hello Gorgeous by Angela Lanter
Hello Gorgeous by Angela Lanter
http://angelalanter.com/wp-content/themes/blade/images/empty/thumbnail.jpg
Vested in Snow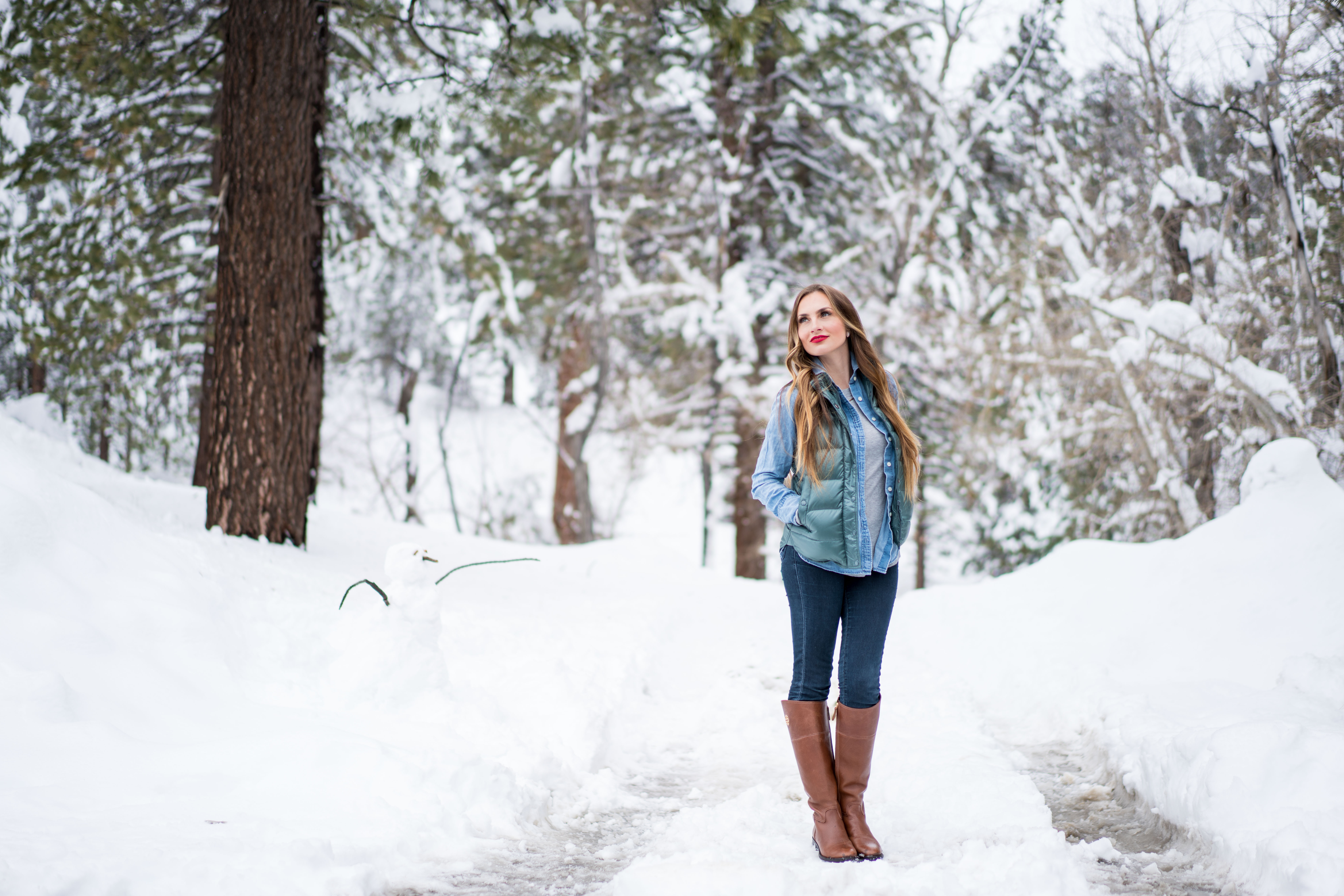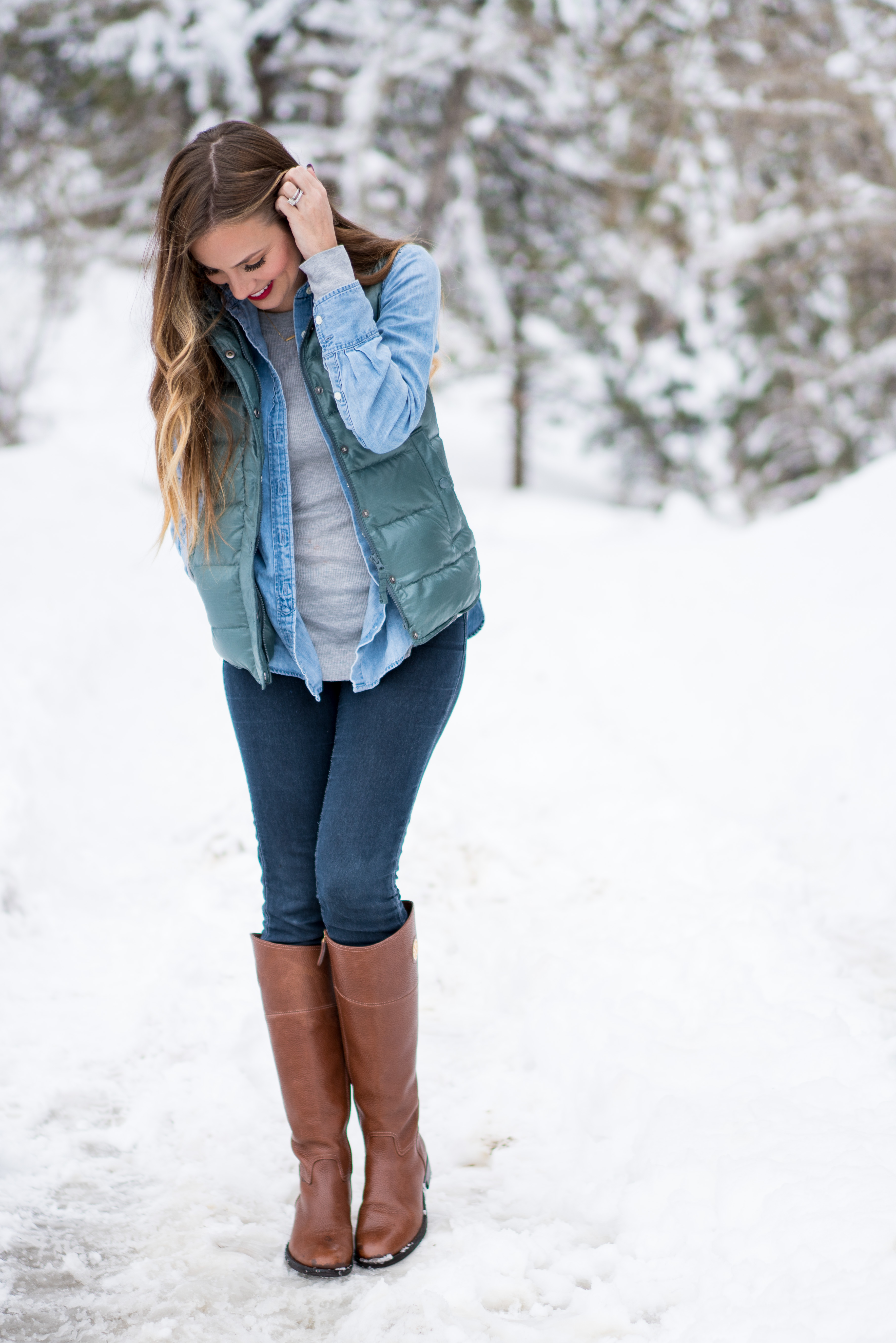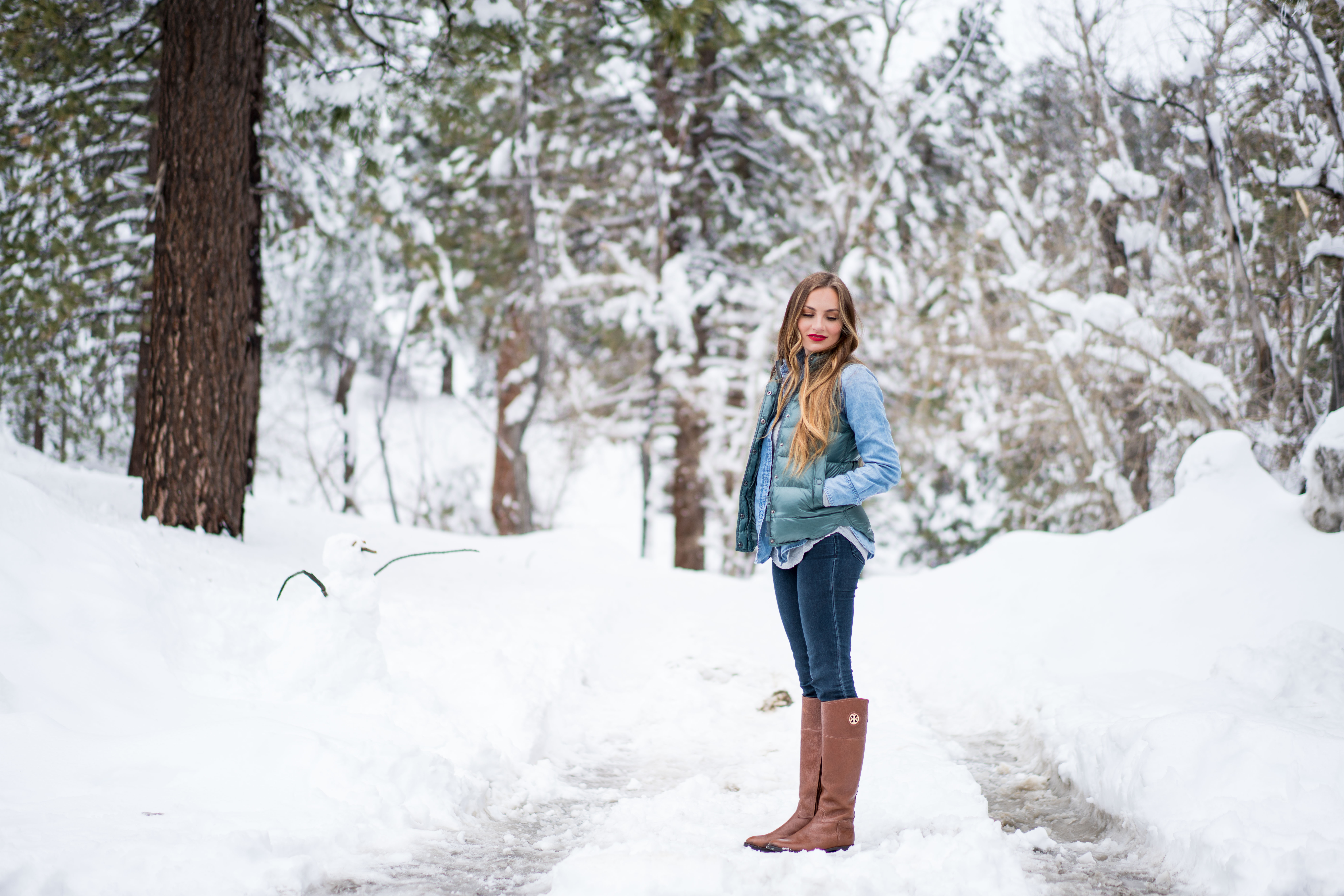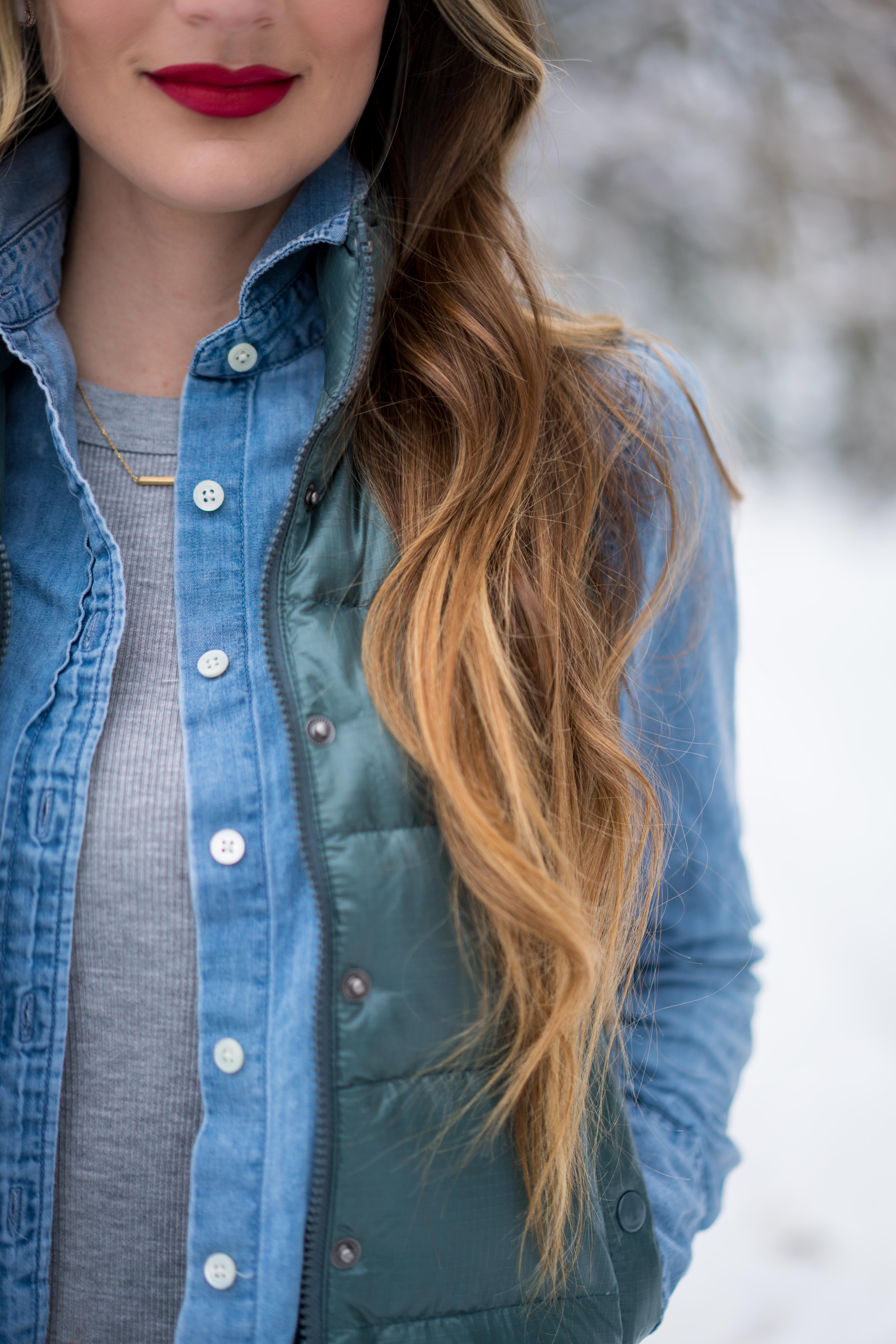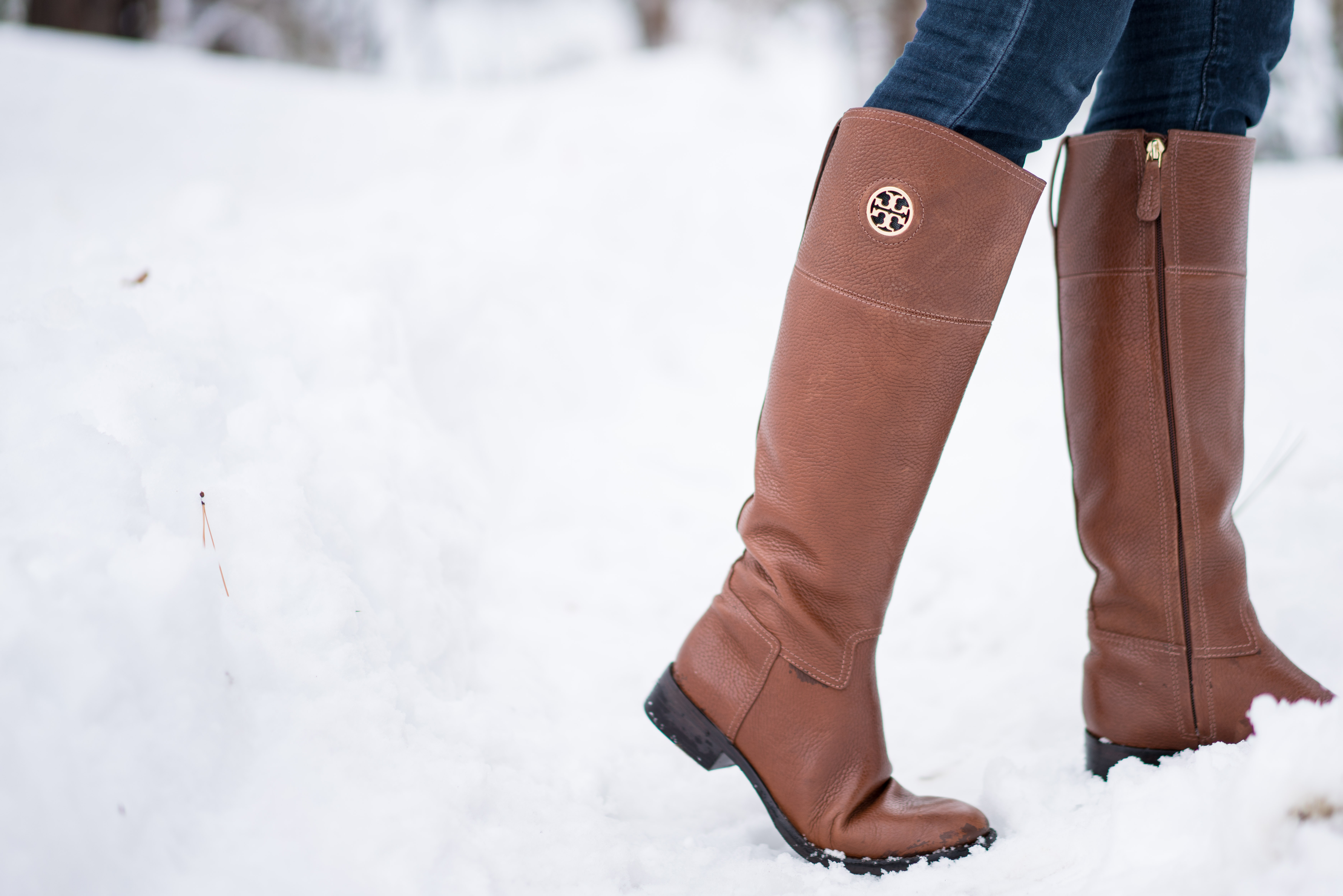 What I'm Wearing:
BP. Thermal Knit Pullover (similar; ON SALE 40% OFF!)  //  J. Crew Always Chambray Shirt  //  J. Crew Puffer Vest (similar) and similar style here  //  J. Brand 811 Skinny Jeans  //  Tory Burch Junction Riding Boots  //  Nordstrom Butter Socks  //  Nordstrom Gold Bar Necklace (similar)  //  Kendra Scott Elaine Earrings  //  Colourpop Cosmetics Liquid Lipstick in "Creeper"
I mean…  Holy gorgeous white snow!  Do you see what I meant in yesterday's post about how breathtaking the scenery was in Big Bear last weekend?  Everywhere you looked you saw the absolute definition of a winter wonderland!
I was nervous to wear my treasured Tory Burch Riding Boots out in the 2 feet of fresh snow, but they held up beautifully.  The water didn't stain or leak in at all.  Quite honestly, my affection was taken to a whole new level for them and I didn't even know that was possible!
I love the layered look for the cooler months, and this outfit, in my opinion, is straight off the pages of Pinterest.  I love the combo of the cozy gray thermal layered with the light chambray open button-up paired with the dark wash skinny jeans.  I used to be so intimidated by the thought of mixing different shades of denim, but that fear has clearly been tossed out the window.  I love mixing and matching denim now.  I love the fresh, chic look of head-to-toe denim and it's so easy to get a great look with it.  If you're nervous to go all denim, layering with different tops helps you achieve a chic look without being too matchy-matchy.
Sizing Info:  Wearing chambray shirt in size XS, skinny jeans in size 26 and riding boots in US size 7.
Shop This Vested Outfit: